BURLINGTON — When the Burlington Area School District welcomed students back to the classroom on Tuesday, the district's middle schoolers got to experience their new school.
Following a $43.6 million referendum, a new $32.7 million middle school was constructed to replace the aged 94-year-old building. The new Karcher Middle School opened its doors to students for the first time Tuesday.
With the new building serving grades 6-8 and the grade schools reconfigured to include fifth grade, students will go through fewer building changes and hopefully build stronger relationships, according to BASD Spokeswoman Julie Thomas. While excitement for the new facility was everywhere, new Karcher Principal Nick Ryan and Assistant Principal Ann Phillips emphasized the staff and students.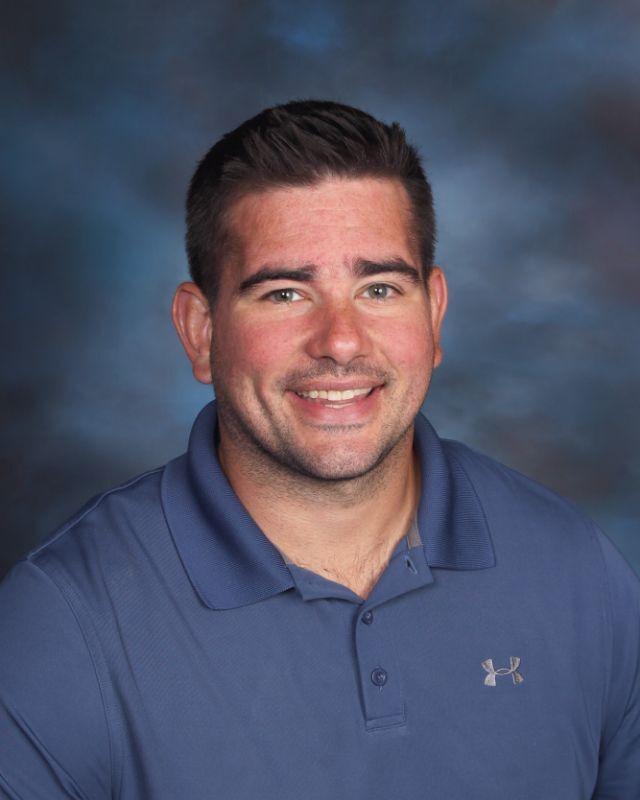 "We're both so excited to have the facilities that we have, and we're so gracious to the communities for supporting that and making that a reality," Ryan said. "But, I think one of the things Ann and I talked a lot about is the facilities are one thing, but what makes Karcher great is the staff and students that we have that go through (the building) every day. We are in love with our facilities, and we're so happy and so grateful for them, but we don't want that to shadow out how awesome our people are at Karcher."
The building, however, will allow for those teachers and students to reimagine what the classroom looks like, according to Phillips. With features like flexible walls between classrooms that can be opened for increased collaboration and breakout rooms allowing for group work spaces, the classroom will no longer be limited to a simple four walls.
The new facilities allow for 17 new courses, including new offerings in STEM (Science, Technology, Engineering, Mathematics) where students can take coding lessons or try their hand at 3D printing.
Accompanying the new building is a transition to trimester scheduling, which will allow students to explore more subjects.
"The students in middle school are encouraged to try a bunch of different things so that they can start to see, 'Man, I really enjoyed this' that you know, but that I never maybe got exposed to until later in life, you know, and now our sixth, seventh and eight graders are getting exposed to things that we didn't even know existed when we were in middle school. So it's really, really cool that the kids get those opportunities and our teachers do a fantastic job of exposing them to that."
The previous Karcher building is being broken down and its materials repurposed. A football field and track are set to go where the old building stood, while a soccer field is planned to go behind the new building.
While the work is ongoing, Phillips said she was excited to show the community the new building.
"I'm really looking forward to the grand opening and the community events that will happen here," Phillips said. "A lot of people ... are just really excited about wanting to get them get themselves into this building and see what it's all about."
In photos: First day of school for Burlington Area School District
New Karcher Middle School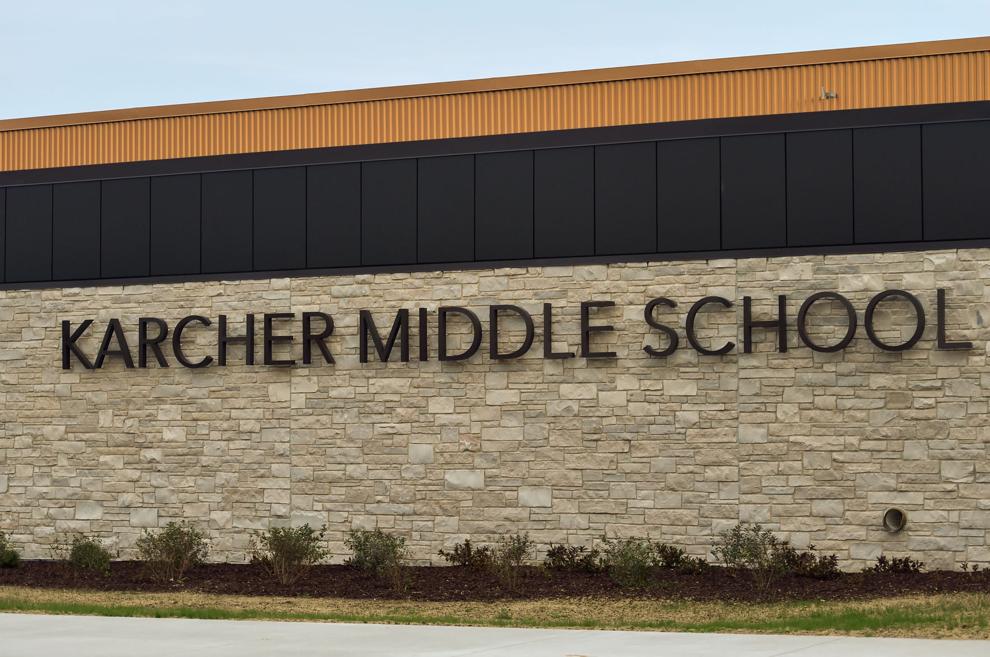 New Karcher Middle School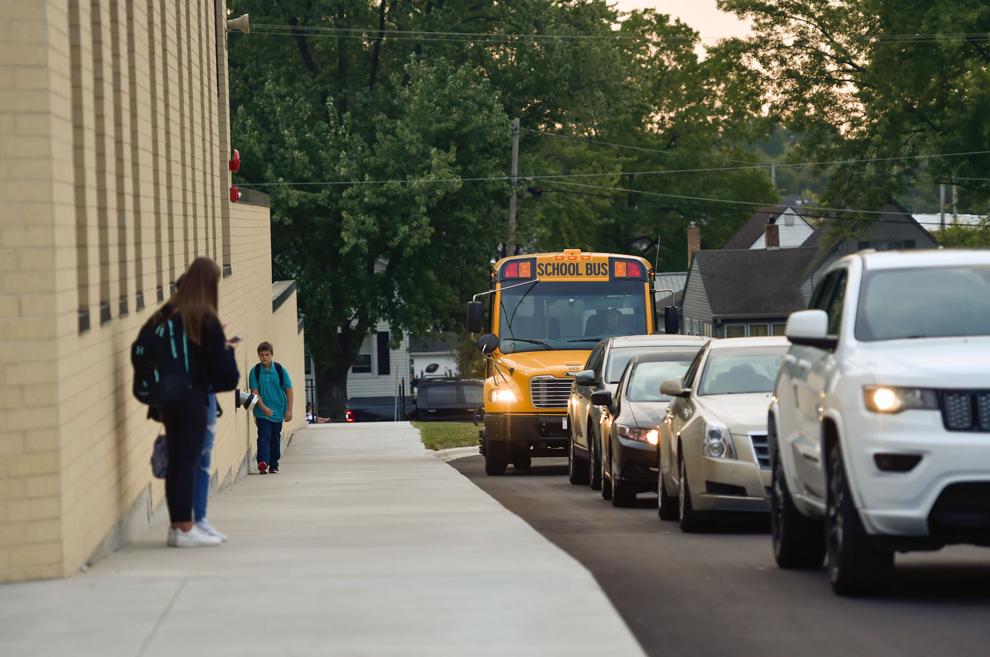 New Karcher Middle School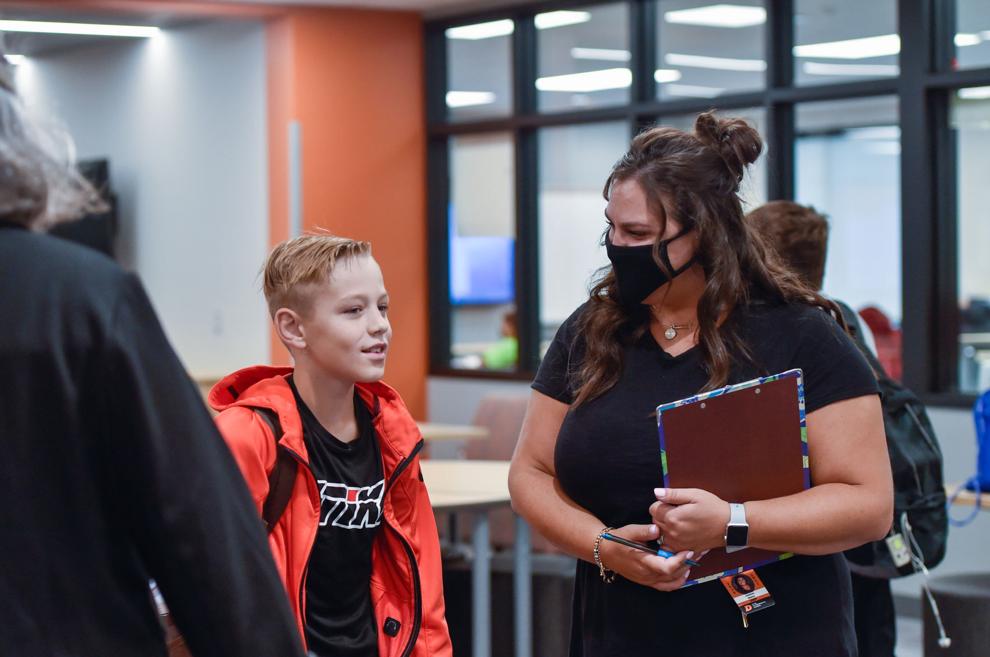 New Karcher Middle School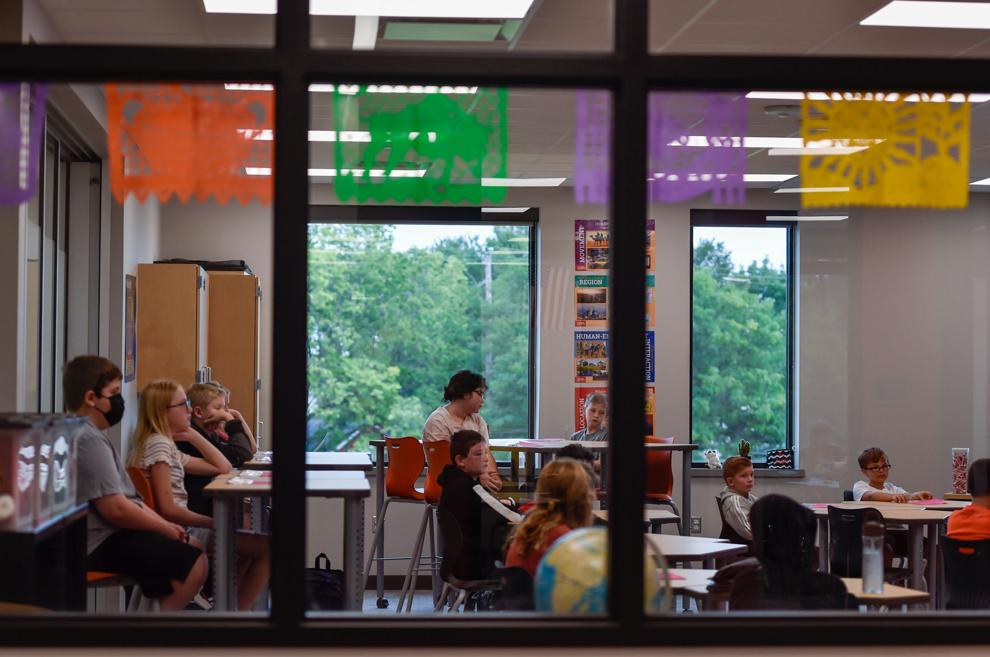 New Karcher Middle School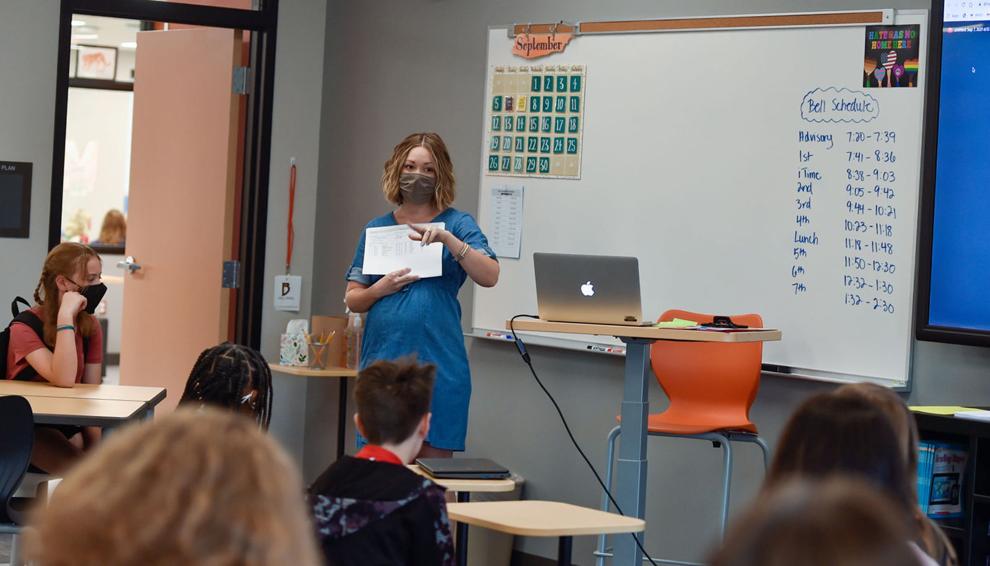 New Karcher Middle School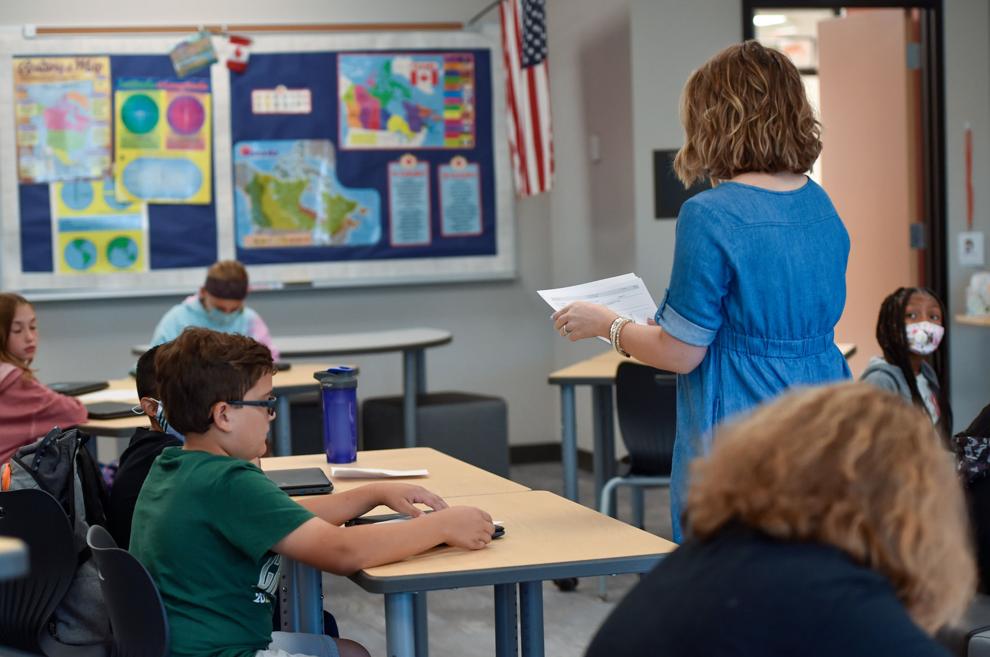 New Karcher Middle School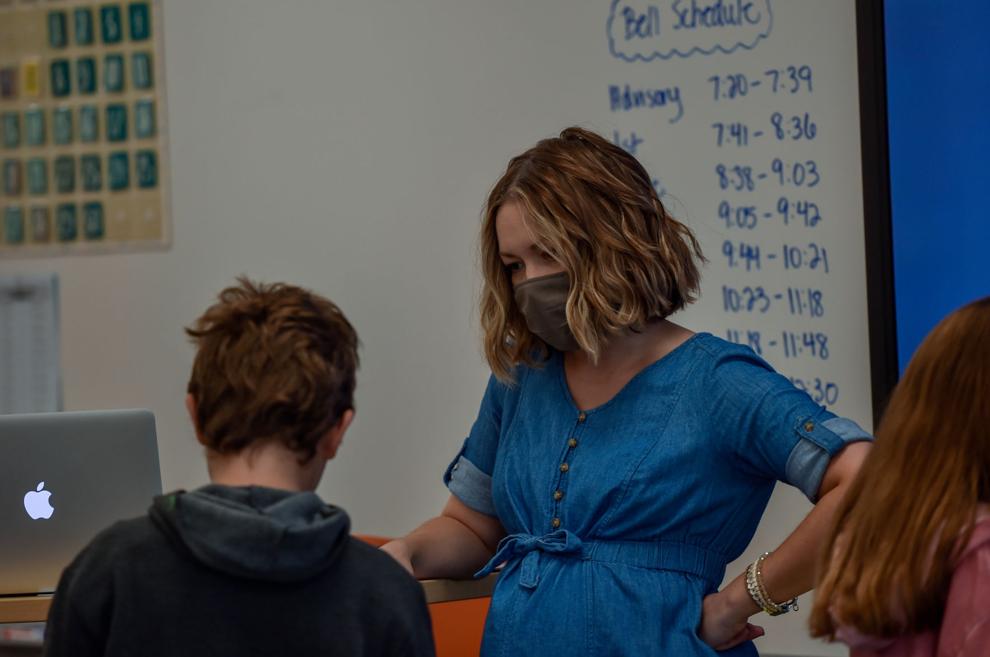 New(ly renovated) Waller Elementary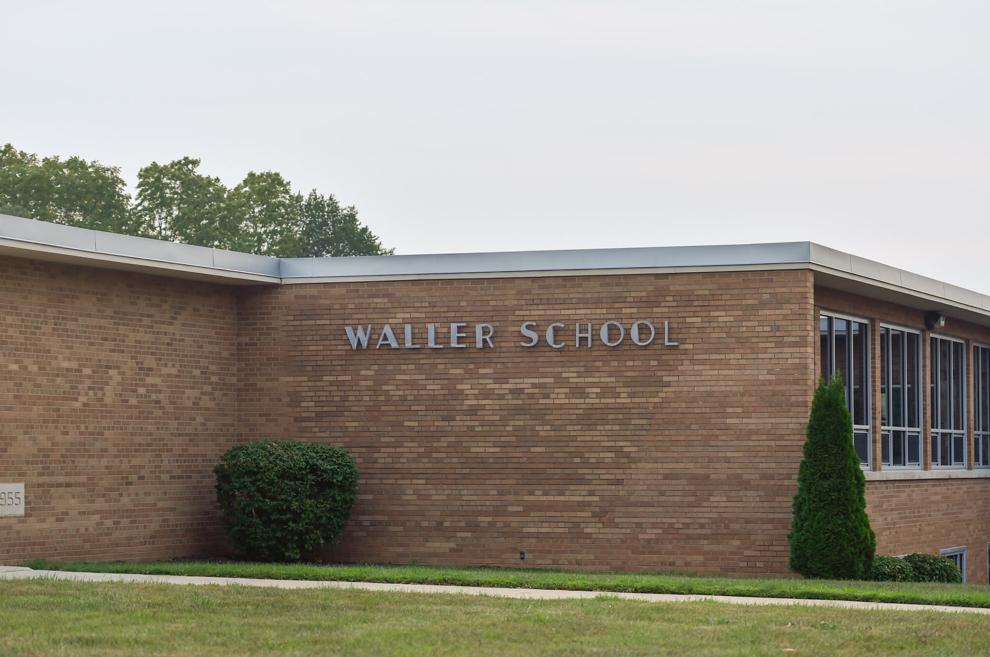 New(ly renovated) Waller Elementary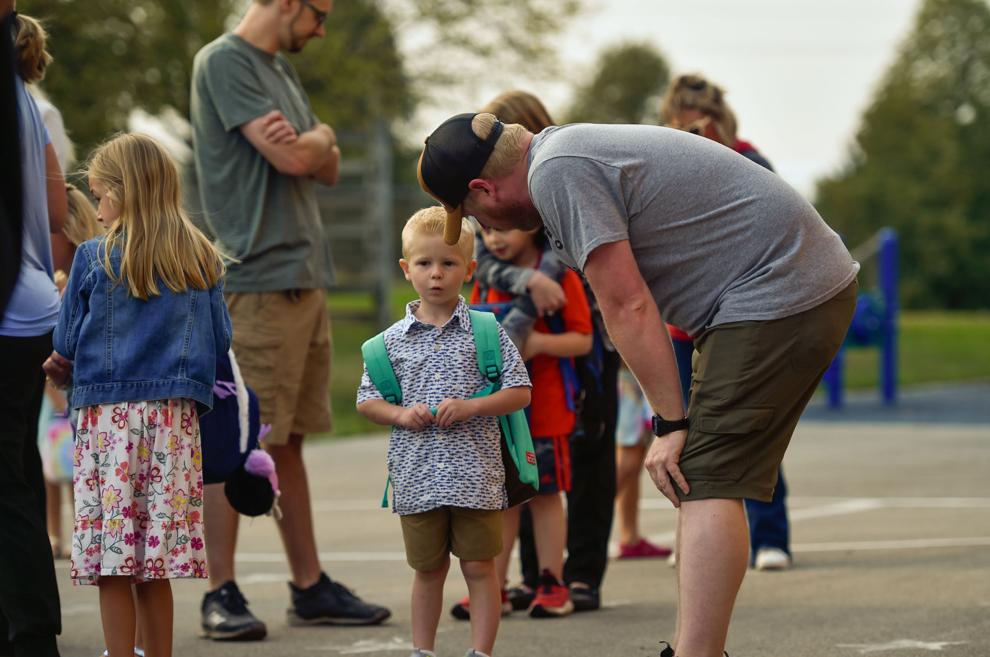 New(ly renovated) Waller Elementary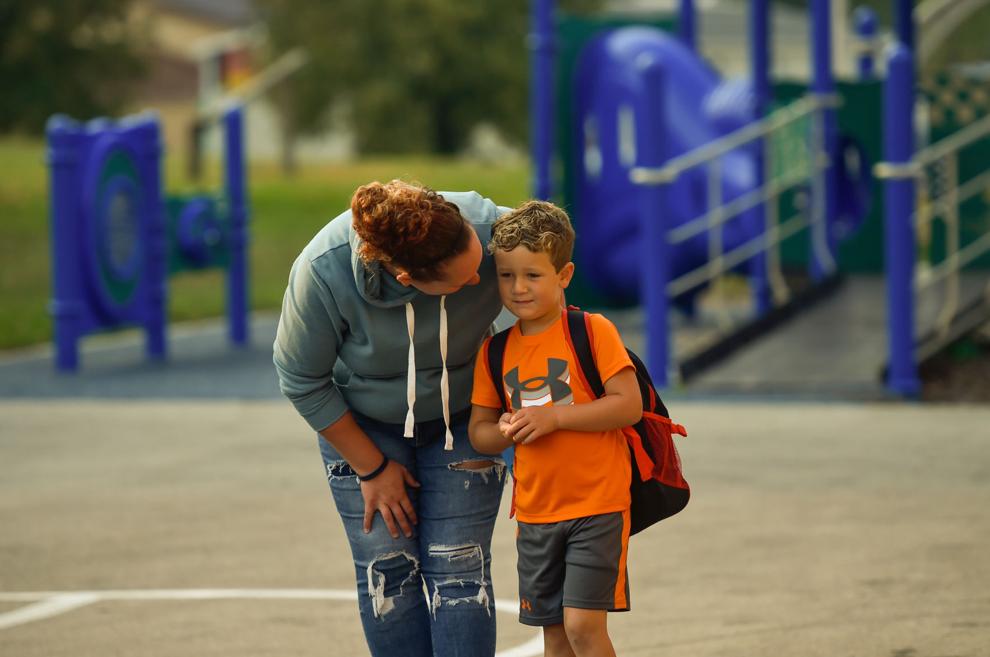 New(ly renovated) Waller Elementary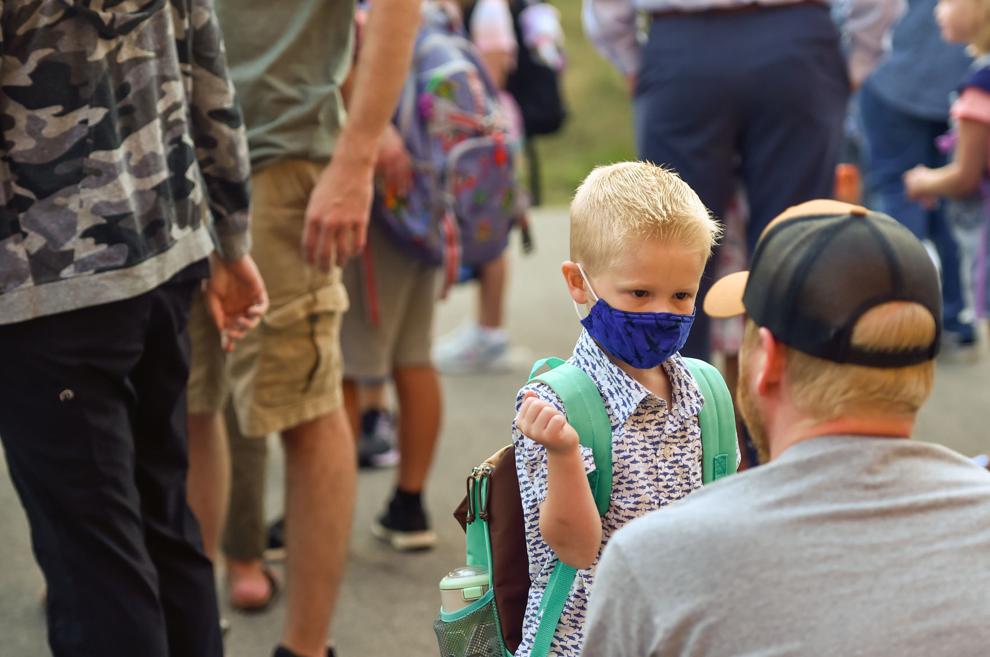 New(ly renovated) Waller Elementary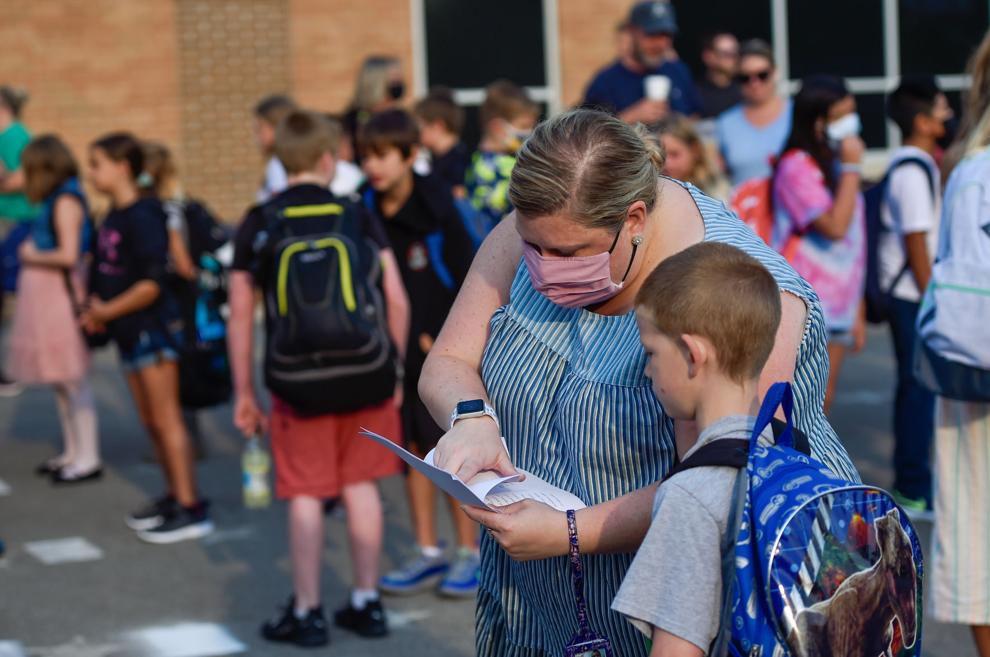 New(ly renovated) Waller Elementary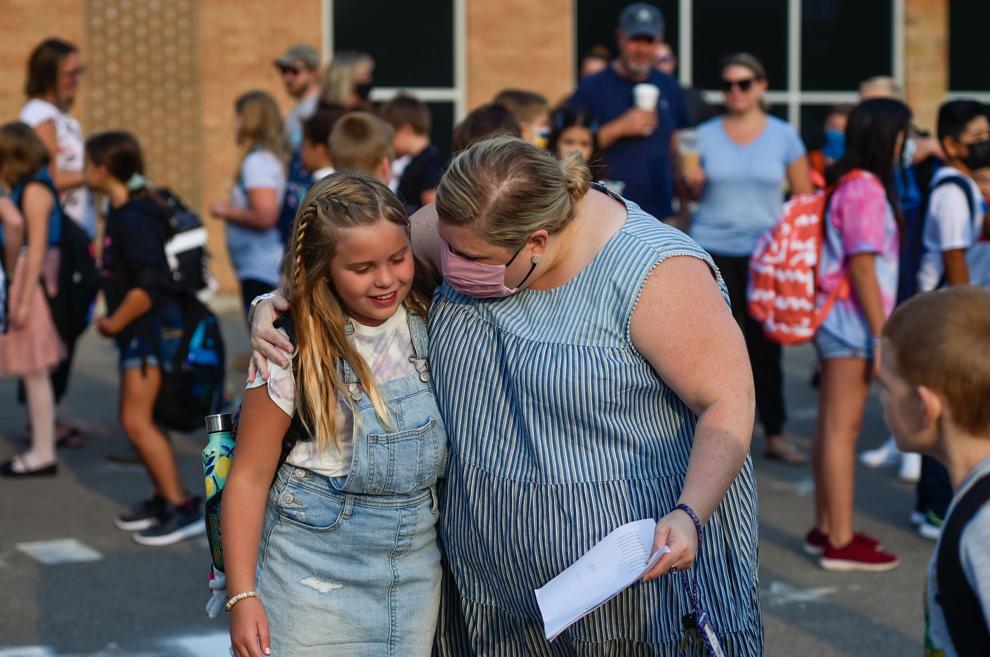 New(ly renovated) Waller Elementary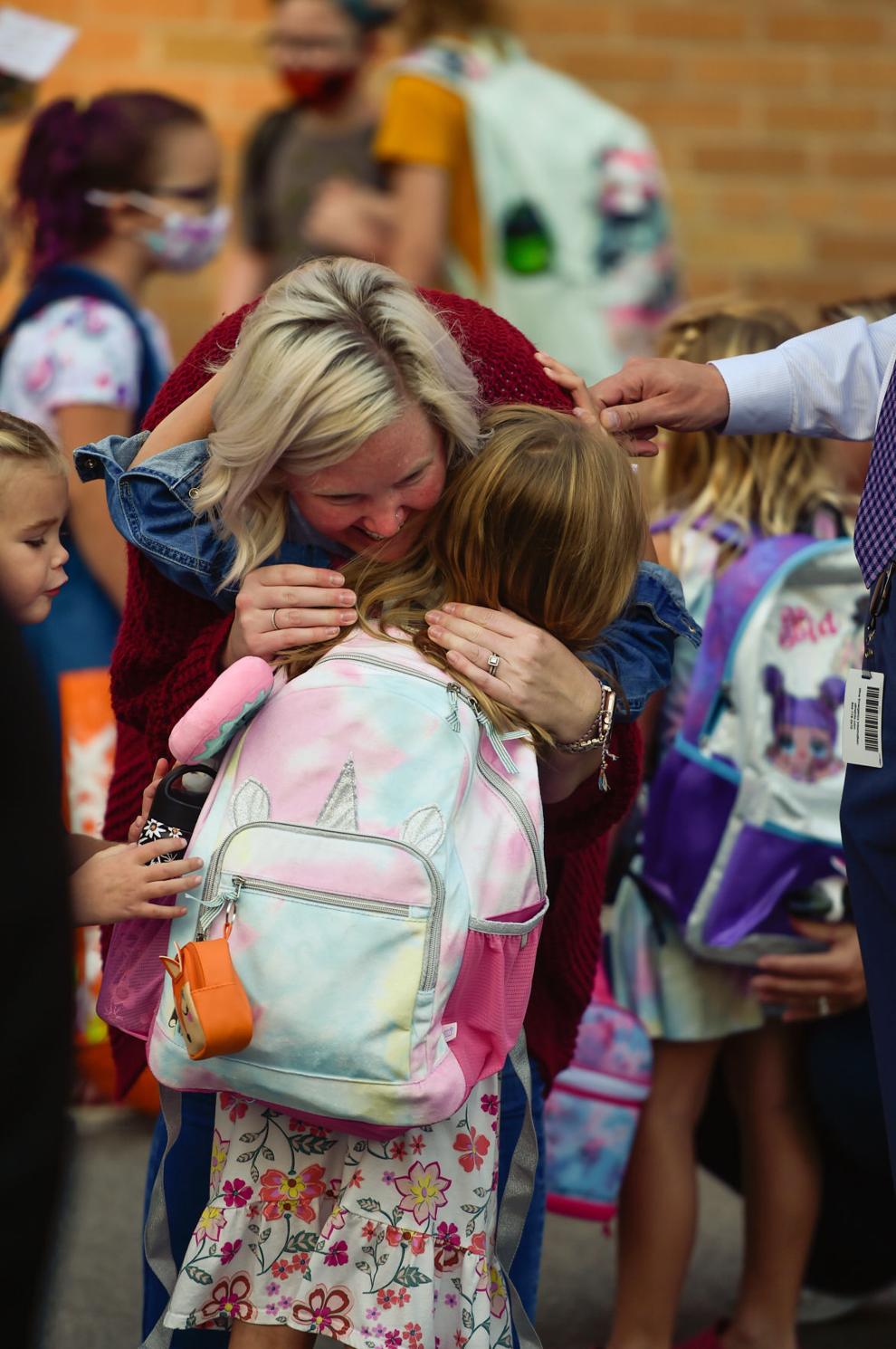 New(ly renovated) Waller Elementary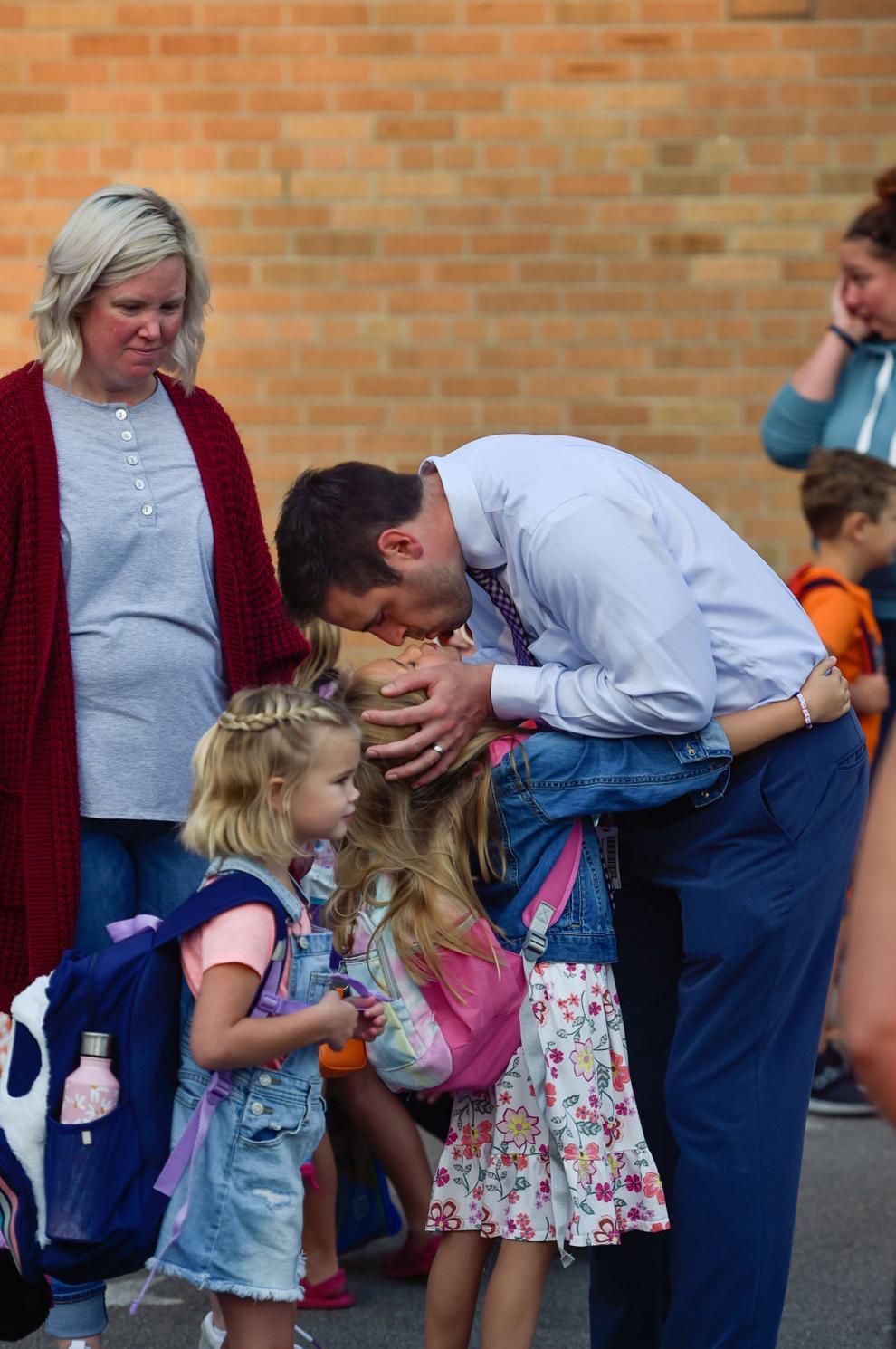 New(ly renovated) Waller Elementary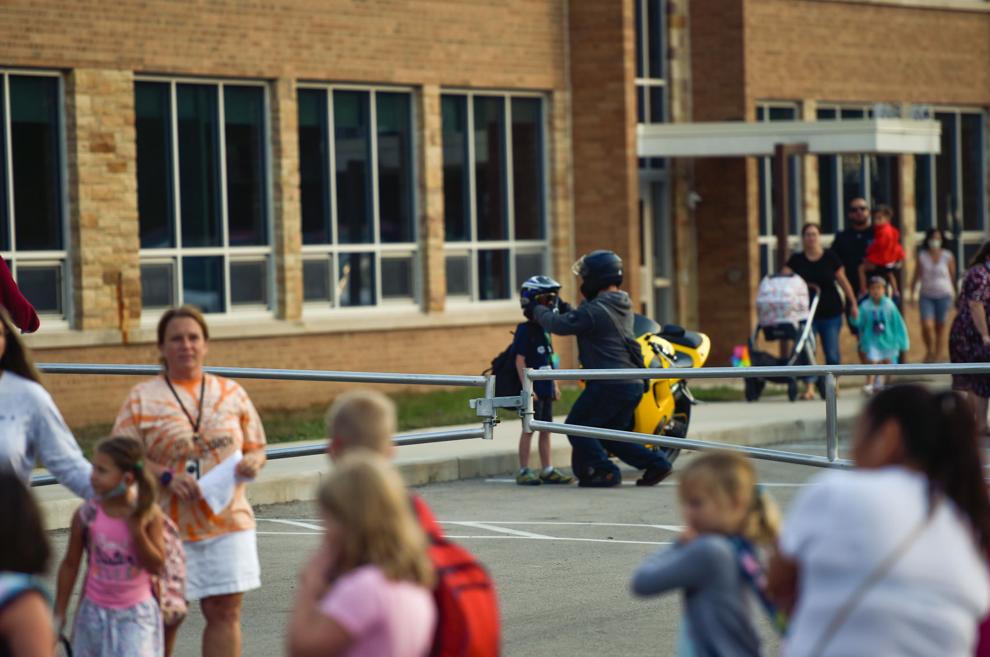 New(ly renovated) Waller Elementary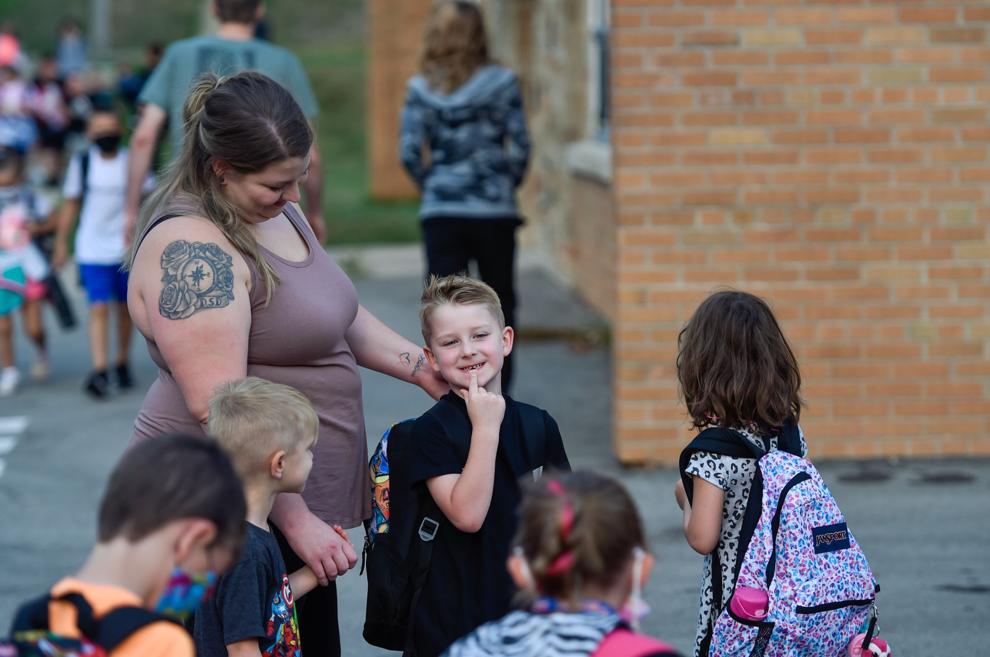 New(ly rennovated) Waller Elementary