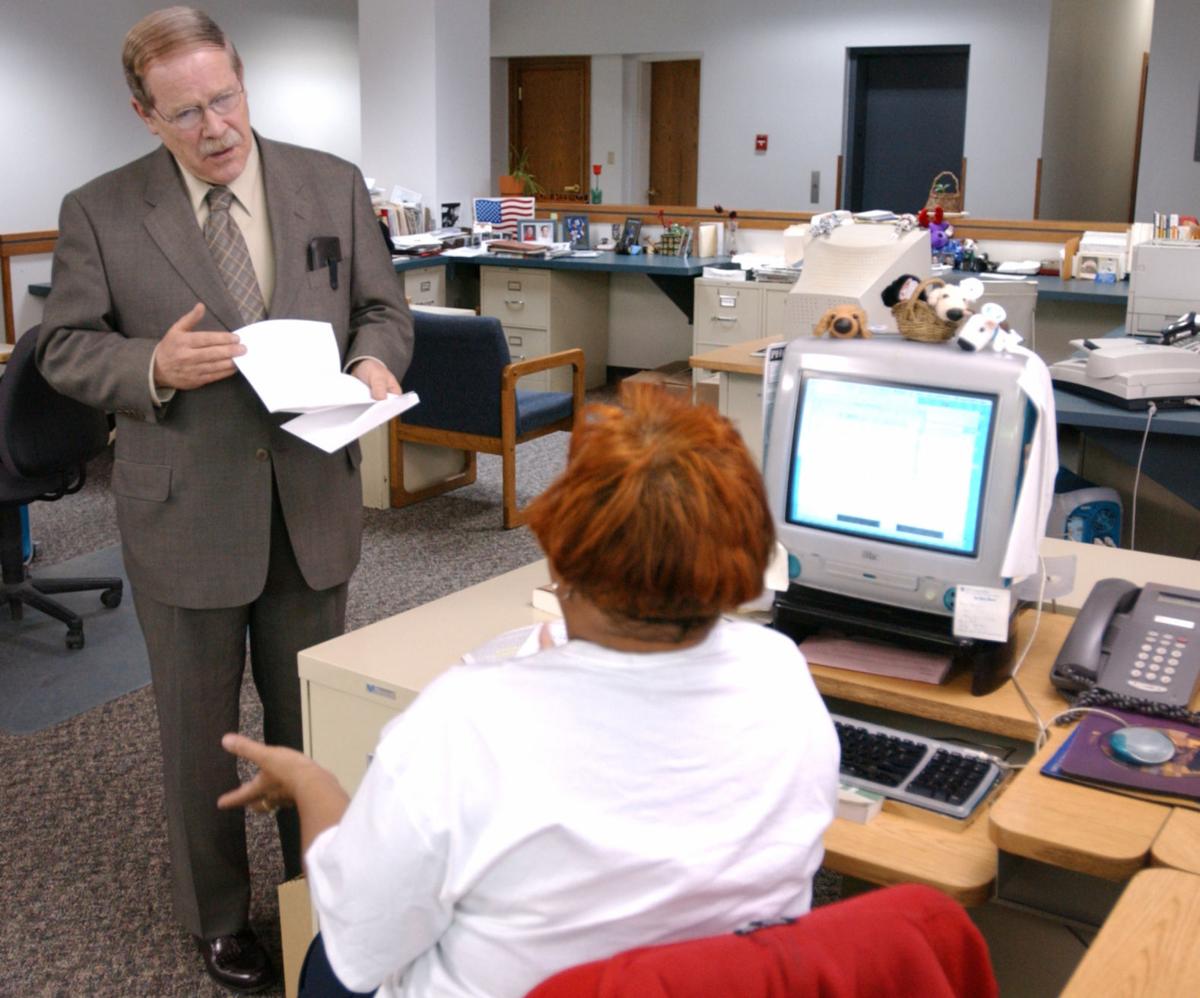 In a year when incidents involving George Floyd and Jacob Blake have elevated racial equality into a major national story that is heavily influencing the United States presidential election, Randy Brandt would have wanted to be back in Racine.
That's where he was while he served as The Journal Times' editor from 1998 to 2007. During his time here, nothing inspired this fourth-generation journalist more than the advancement of racial justice with both his elegant prose and his meaningful deeds.
From hiring Sherri Jackson as the first Black desk editor at The Journal Times to using his gift for words in frequent columns to encourage diversity, Brandt was among the journalists serving as a trailblazer with this issue.
Brandt died Saturday at the age of 67 in Plano, Texas, of complications from cancer, his family said. His wife of 31 years, Bonnie, died in Carrollton, Texas, in March after a brief illness.
Nothing would have moved Brandt more during his journalistic career than two events this summer that provoked widespread riots. They were the death of Floyd by a police officer in Minneapolis May 25 and the shooting of Blake by an officer in Kenosha Aug. 23.
"Randy was at the head of the game with all the things that seem to be in vogue now," said Gary Metro, a reporter, city editor and managing editor at The Journal Times from 1983-2002. "He encouraged diversity and he expected the people that he mentored to encourage diversity and I followed suit.
"He was a great leader, always courageous and he would focus on doing the right thing, even when it wasn't popular."
Mark Hertzberg, retired director of photography for the Journal Times who worked under Brandt, singled out those same characteristics.
"Our nation is going through a tumultuous time in terms of issues of civil justice and equity," said Hertzberg, who retired in 2012. "These issues were in the forefront of Randy's mind and direction for the newspaper 20 years before they came to the attention of many people this summer."
Beyond encouraging diversity, Brandt was as the forefront of guiding The Journal Times through changing times. He altered the focus in The Journal Times from national news stories that started becoming readily accessible on websites to local news that was available nowhere else.
Brandt promoted change with the motto: "Be different, not stupid." And The Journal Times evolved steadily under his watch.
Journal Times News Editor Tom Farley, who worked for Brandt from late 1999 until Brandt's departure from the paper in the summer of 2007, remembers a man who made a lasting impact in Racine with his vision during those changing times.
"Randy Brandt was a consummate newspaperman; he had ink in his veins," Farley said. "He was dedicated to The Journal Times serving Racine County. Most important to him was that it serve all of Racine County, that all of Racine's residents see themselves, their lives, in its pages. It was a honor, and a pleasure, to work for him."
Brandt, a New Jersey native, started as the Journal Times' editor at the age of 45 on Aug. 31, 1998. He was an affable man with an easy laugh who was always impeccably dressed and favored wearing a hat. He was a gentleman.
"Back in the dark ages when I found myself the lone female reporter covering a government meeting, Randy being the ultimate gentleman, would always stand when I walked into the room," Eileen Tedesco Bennett wrote in a Facebook post. "Par for the course.
"Randy was the epic gentleman, consummate journalist and just a damn fine human being."
Brandt did far more than stand up for his employees. He encouraged them to reach beyond their comfort level and maximize their talents.
"I was the director of photography, but he allowed me to write a column," Hertzberg said. "It was my views on the news, whether it was local or national, he encouraged me to use my voice in that respect."
Brandt also encouraged Hertzberg to write the first of his four books to date on Frank Lloyd Wright, the legendary architect.
"I got the commission for the first of my four Frank Lloyd Wright books in 2004 and he encouraged me to write the book while I was working at the paper," Hertzberg said. "Randy wanted me to have a Frank Lloyd Wright website through The Journal Times."
Chris Paulson, director of the Racine Historical Museum since 1999, recalls getting to know a true renaissance man once Brandt started serving on the museum's Board of Directors.
"He was just a fountain of information and he had a real deep love of history," Paulson said. "As a board member, he took the job to heart and really worked hard for the museum. I found him to be a real gentleman."
Steve Lovejoy, who succeeded Brandt as editor, perhaps summed up this man the best.
"He was a good man, a fine journalist and he brought a lot of excitement to the job," Lovejoy said. "He cared a lot about the community and that showed in the way he approached what he did for a living."
Get local news delivered to your inbox!
Subscribe to our Daily Headlines newsletter.