RACINE — Painters of all ages and races spent the morning and part of the afternoon Saturday with rollers and brushes. They filled in chalked-in letters that formed a special set of words, significant to each painter in some way or another.
"I was looking for a meaningful way to bring a voice," said Fredricka Hunter of Mount Pleasant, roller in hand.
"I've always believed God loves all and we're all his children," said Caroline Bonilla of Racine, working alongside Hunter.
As some painters danced to songs played by a DJ such as "Superstition" by Stevie Wonder while working, eventually the words "Black Humanity Now!" appeared on Wisconsin Avenue in front of the Racine County Courthouse, 730 Wisconsin Ave., in bright yellow letters.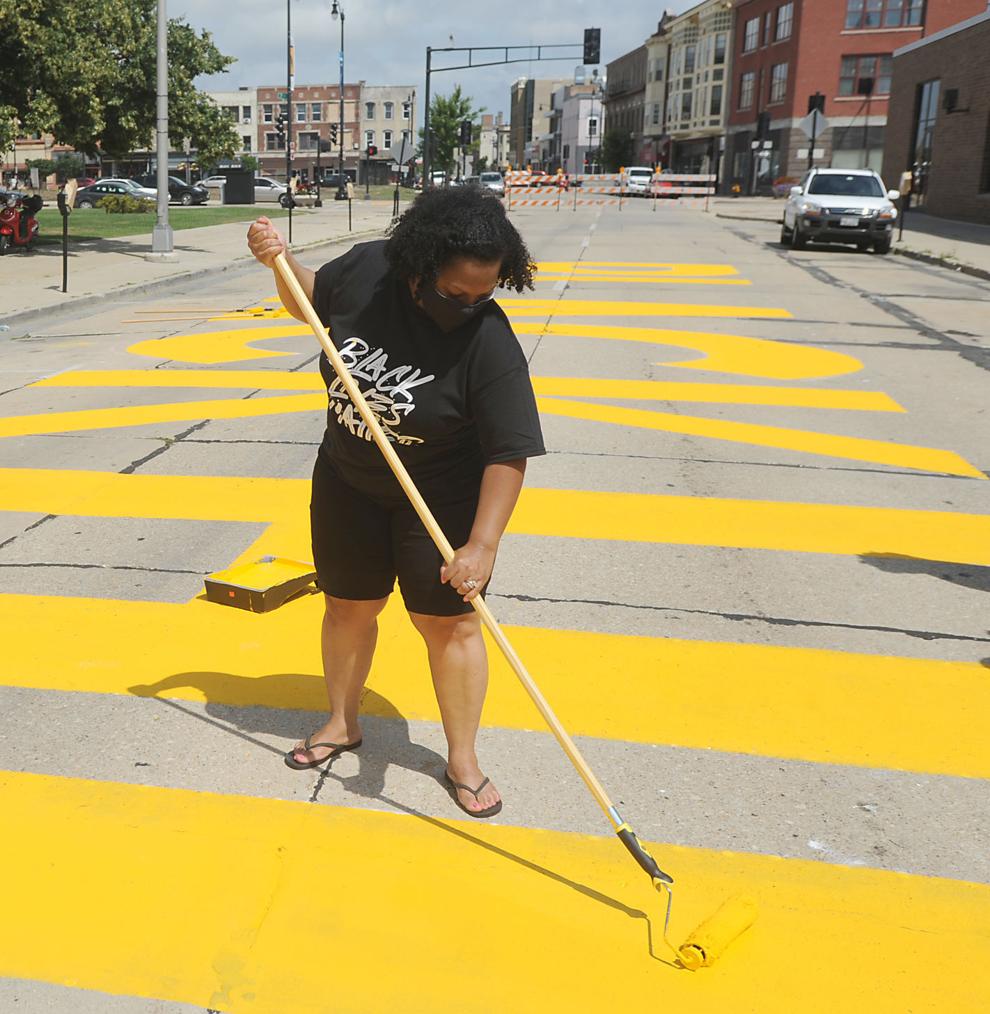 The process
Bonilla said she came to support her friend, Scott Terry, and to support the community. Terry organized the project and proposed it to the City of Racine. For extra convincing, he started a change.org petition that received almost 3,170 signatures.
Terry, born and raised in Racine, described this effort as a project of his business, Mahogany Gallery, and the Sentinel Mentors initiative. An artist himself, he's also a community activist, calling for an end to police brutality against Blacks. Once it was approved by the city, Terry posted information to his personal Facebook page as well as started a Facebook group calling participants to action. The group had a link where volunteers could sign up and the list was capped at 40 for social distancing guidelines.
"They all felt really connected to it and wanted to be a part of it," Terry said. "People just rallied behind it. Everybody here is making history."
Terry said painters came from Racine, Milwaukee and Kenosha counties, and states as far as Illinois and Minnesota.
Terry said he chose the phrase "Black Humanity Now!" as opposed to "Black Lives Matter" or another phrase because he wanted something different and unique.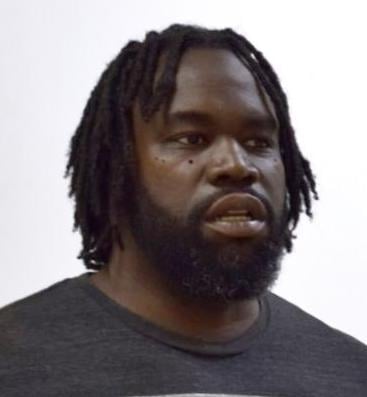 "There's so much trauma that happens in Racine, trauma that happens right here on this block," he said, referring to the area where the mural was painted. "Having it painted here can serve as a constant reminder, calling for black humanity. We have a lot of work to do to bring that mindset to Racine."
The mural did not require city funding. It was sponsored by Aldermen Jeff Coe, Mollie Jones, Edwin Santiago, Jennifer Levie, Maurice Horton, Marcus West, Trevor Jung, Mary Land, Henry Perez, Natalia Taft, Jason Meekma and Melissa Lemke.
The first paint stroke, at 10 a.m. Saturday, was done with the aldermen.
Additionally, Terry created a GoFundMe page for the project and $1,075 was raised, surpassing his $825 goal. Funds were used to purchase safety vests, paint trays, brushes and rollers, extension poles, cleaning supplies, masks, insurance and, of course, paint — enough cans to cover more than 9,000 square feet.
'Time to put a spotlight on'
Hunter said the location was powerful for her and she supported the project. "This is amazing. This is for me to live my voice," she said.
She also wanted to set an example for her daughter and teach her that her voice is powerful, far and just.
"As a person of color, we are often seen historically as being inhumane," she said. "It's time to put a spotlight on that; the issue is coming to the forefront."
Hunter said the overall Black Lives Matter movement means the tide is changing and black people are starting to be valued.
"It's not negating anyone else," she said. "We are standing up, saying death is not something that's palatable. What's so beautiful is people are standing up nationwide."
The best part of the mural project was the camaraderie and the atmosphere of love, she said. The group gathered at Smoke'd On The Water, 3 Fifth St., for a celebration after the mural was complete.
In photos: 'Black Humanity Now!' street mural in progress
Black Humanity Street Mural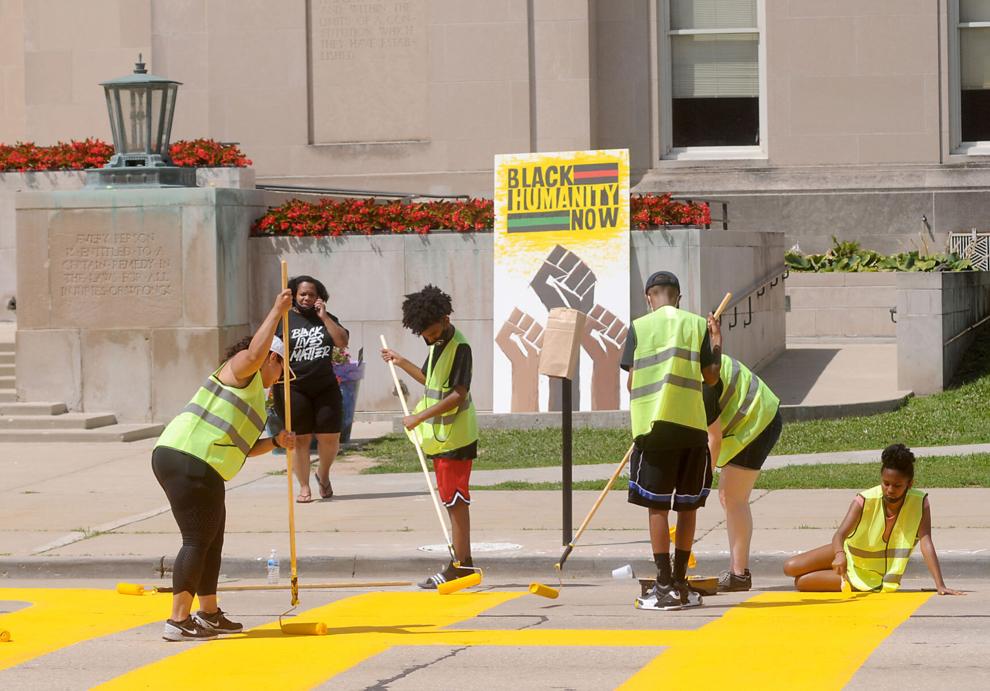 Black Humanity Street Mural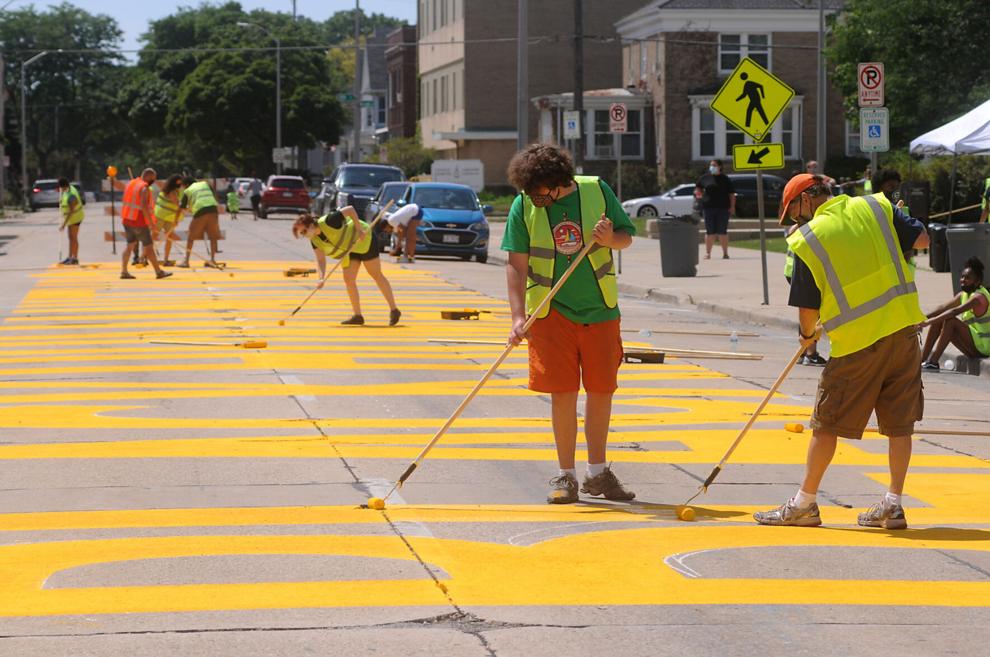 Black Humanity Street Mural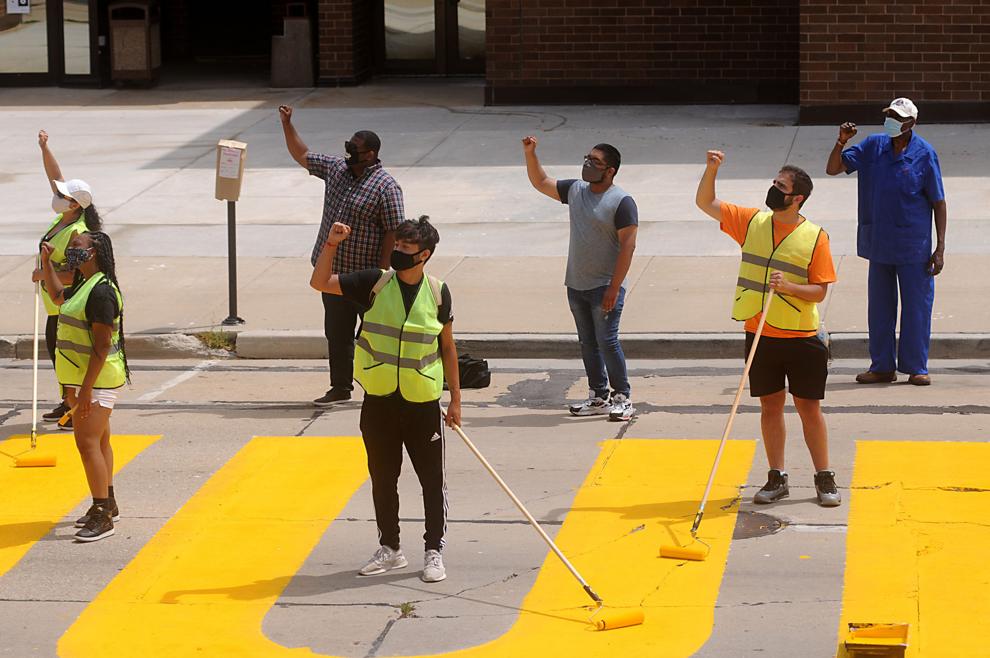 Black Humanity Street Mural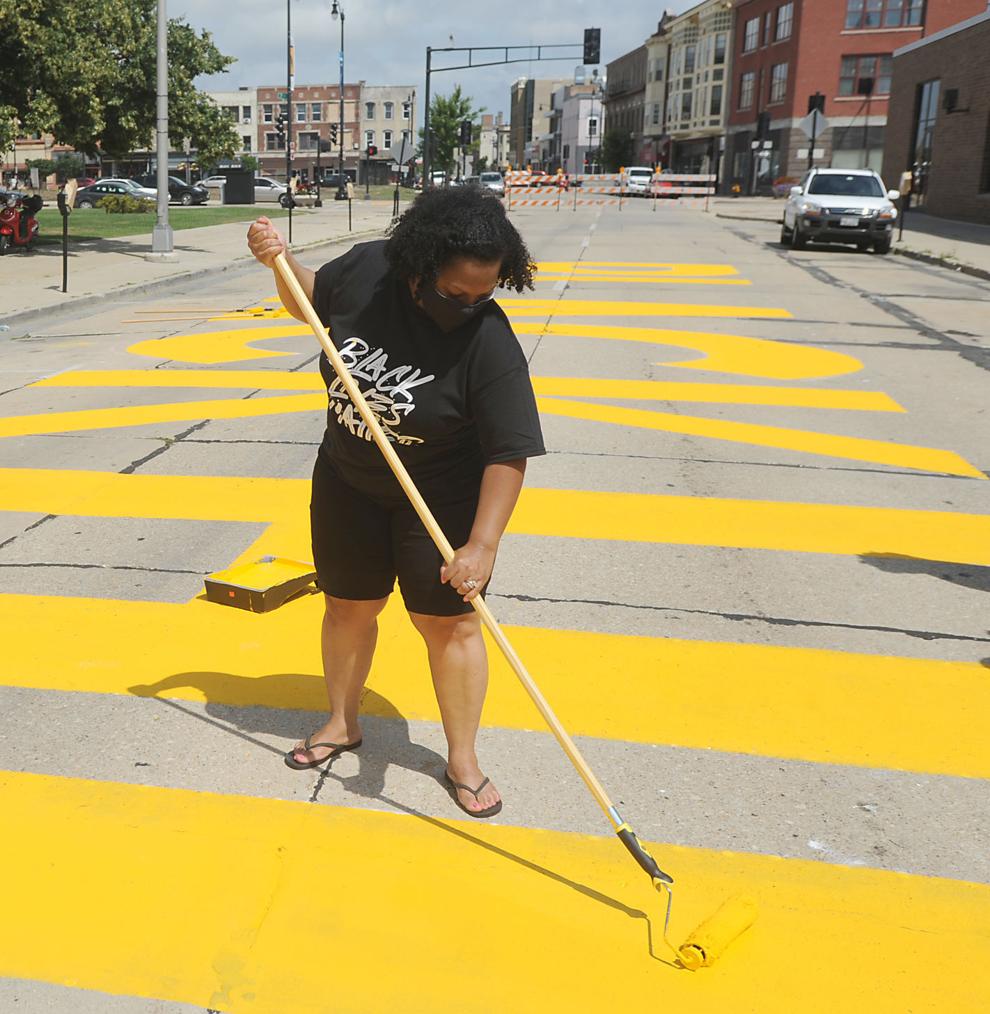 Black Humanity Street Mural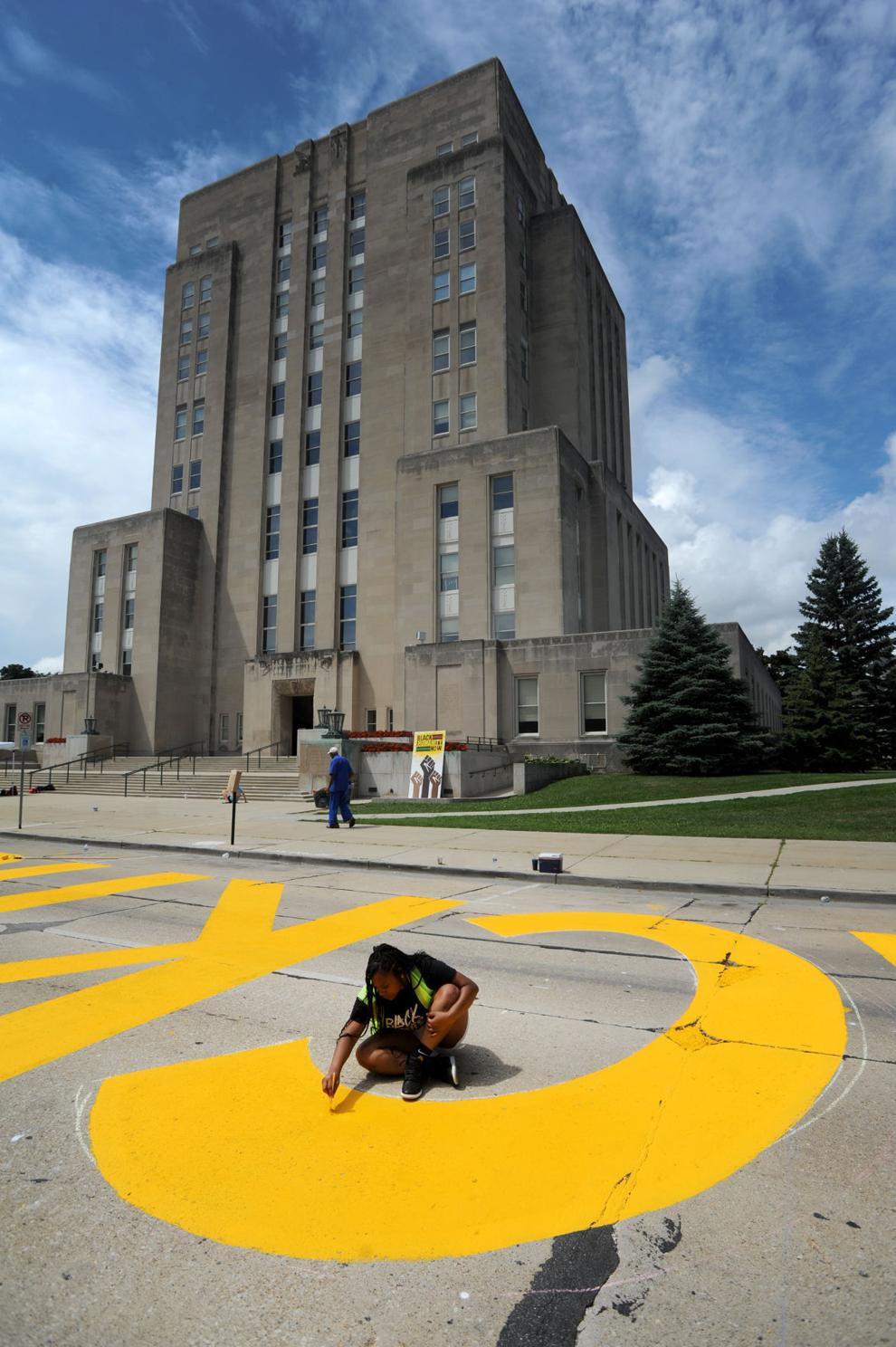 Black Humanity Street Mural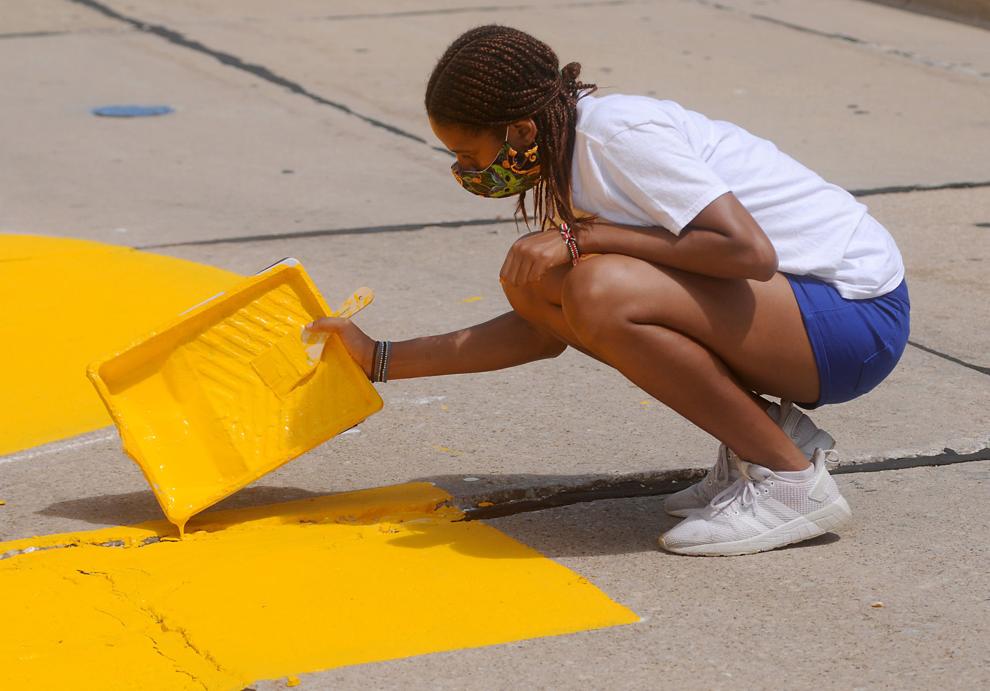 Black Humanity Street Mural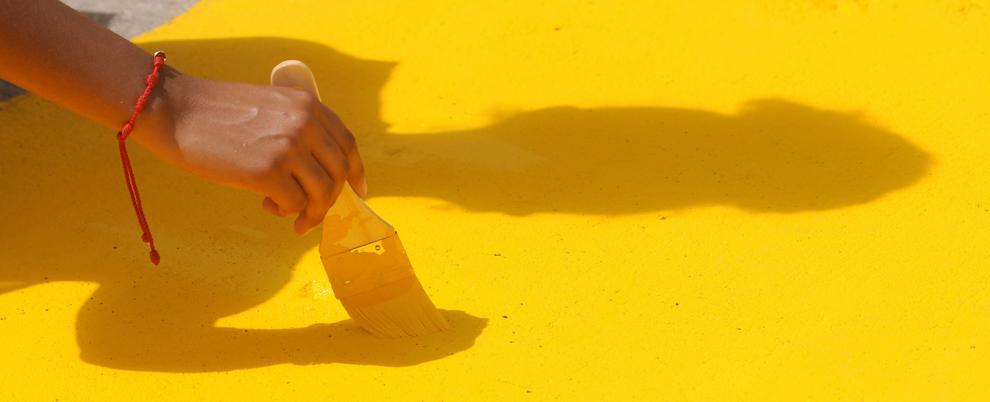 Black Humanity Street Mural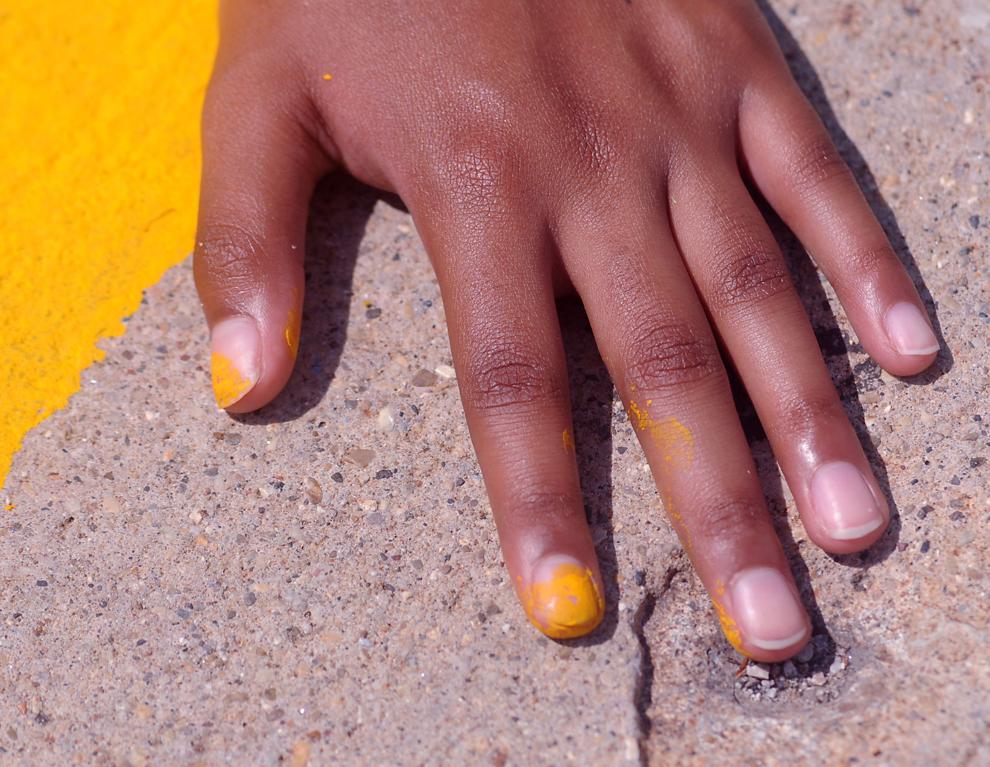 Black Humanity Street Mural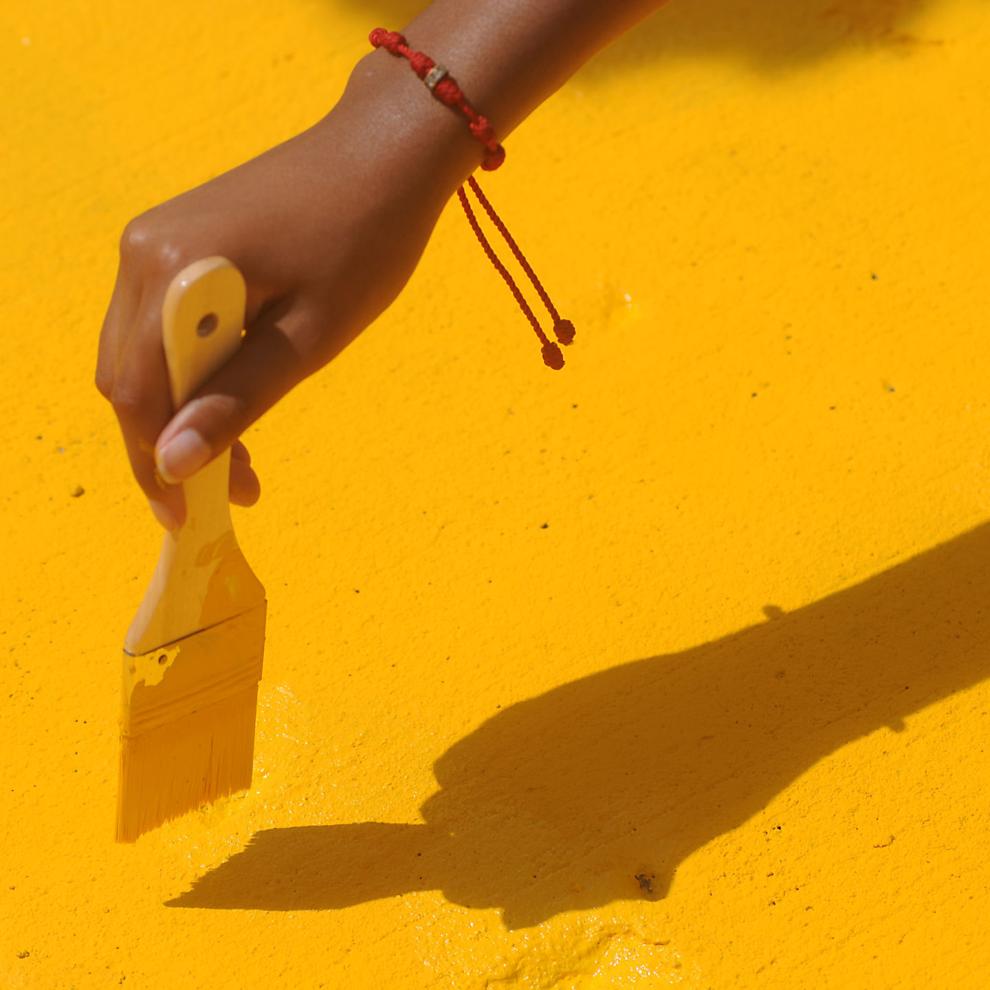 Black Humanity Street Mural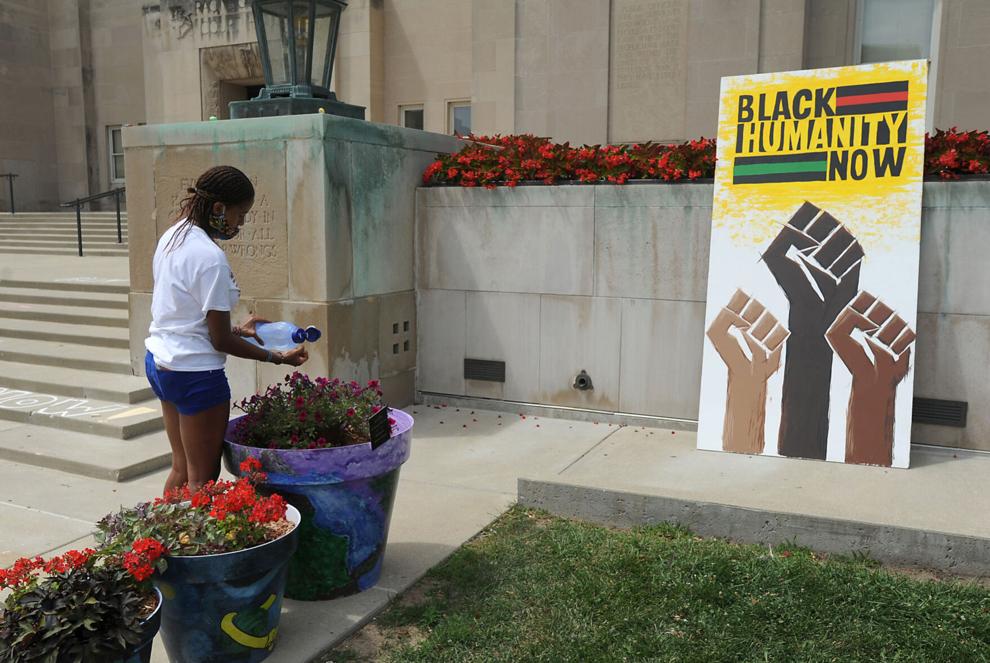 Black Humanity Street Mural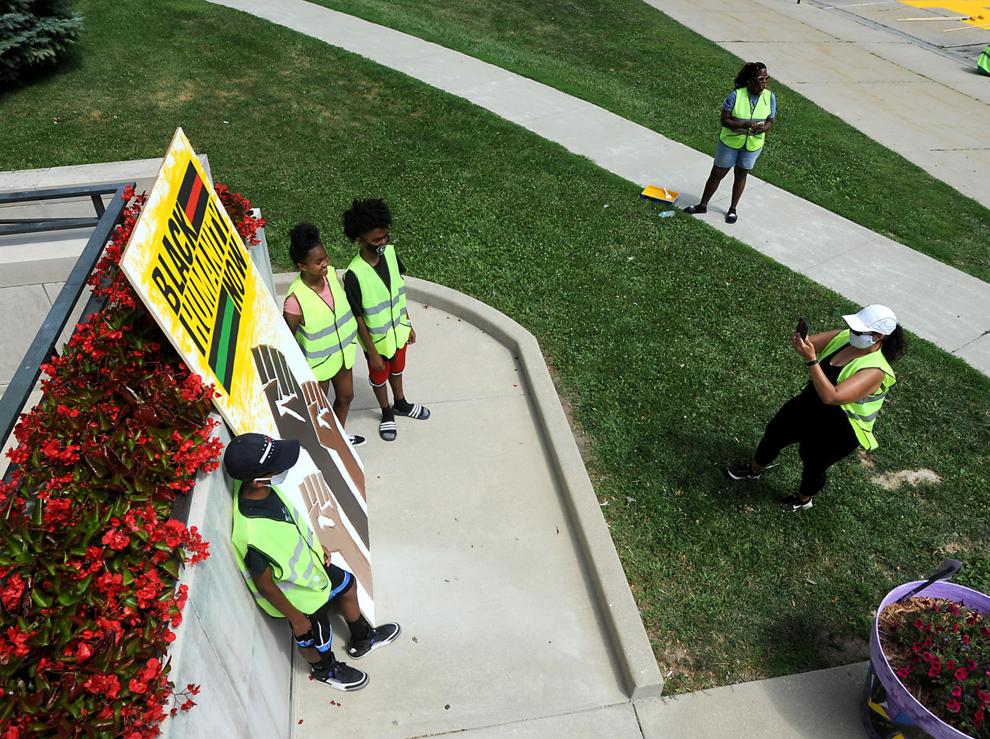 Black Humanity Street Mural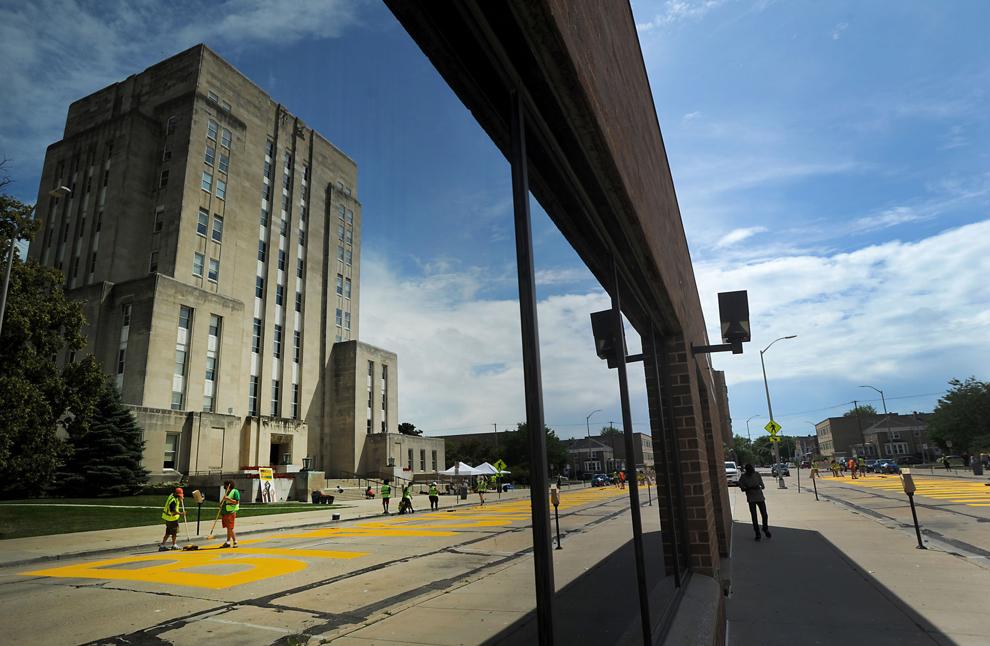 Black Humanity Street Mural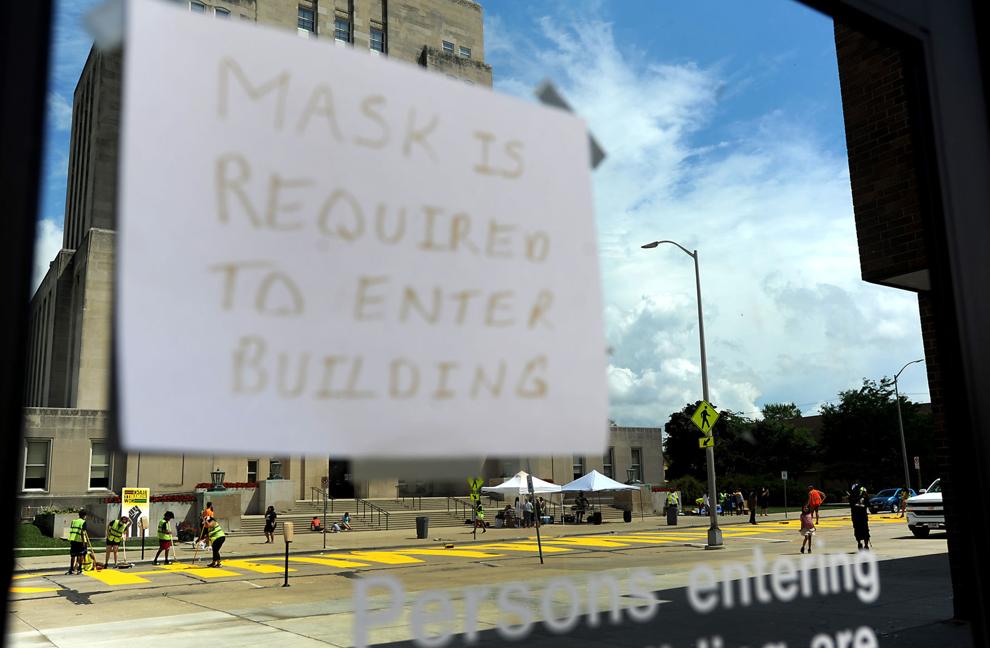 Black Humanity Street Mural