KENOSHA — One of the key witnesses in the prosecution of Kyle Rittenhouse was the only man who survived being shot by the teenager on Aug. 25, 2020: Gaige Grosskreutz.
After Grosskreutz testified Monday during Rittenhouse's trial, there were points won by both the prosecution and the defense.
Grosskreutz, a trained paramedic, testified that he had his hands up when Rittenhouse first pointed his AR-15 at him. Grosskreutz then said he saw Rittenhouse "re-rack" the weapon, which means — according to Grosskreutz — that Rittenhouse was getting his gun ready to fire again, while Grosskreutz still had his hands up about five feet away from where Rittenhouse was on the ground.
At that moment, Grosskreutz testified Monday, he didn't believe Rittenhouse "accepted my surrender" because of the re-racking action.
The prosecution was trying to show Rittenhouse to be the aggressor in the situation and that Grosskreutz's subsequent actions in moving toward Rittenhouse were a "heroic" attempt to disarm someone that Grosskreutz believed was an active shooter.
But on cross-examination, some parts of Grosskreutz's testimony were dissected.
For one, Rittenhouse's defense repeatedly brought up that Grosskreutz had been running toward Rittenhouse alongside a group of others, including the late Anthony Huber, who attempted to disarm Rittenhouse. It was also repeatedly pointed out that Grosskreutz had a Glock handgun in his hand at the time, even though Grosskreutz admitted his concealed-carry permit had expired on Aug. 25, 2020. Grosskreutz said he had not realized the permit had expired before the day began.
The defense also presented an image taken from a video that showed, at the moment Rittenhouse pulled the trigger and "vaporized" Grosskreutz's bicep, that Grosskreutz's Glock appeared to be pointed at the teenager.
Social media was aflutter during Grosskreutz's testimony. Supporters of Rittenhouse claimed "case closed" and "trial over" after Grosskreutz agreed with the defense when an attorney pointed out that Grosskreutz was pointing his gun at Rittenhouse.
As for Rittenhouse's fate on the criminal charges he still faces, which could land him in prison for the rest of his life, it isn't up to Twitter, but rather 12 jurors.
Will the jury focus on the moment Rittenhouse pointed the gun at Grosskreutz with his hands up? Or will the jury focus on Grosskreutz running toward Rittenhouse, intending to disarm him, after Rittenhouse momentarily did not shoot Grosskreutz?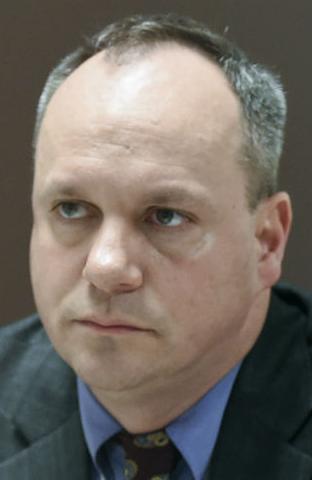 Those questions are the "germane issue" and could decide the case, according to Racine-based attorney Patrick Cafferty, who has served as an analyst for the case for WTMJ-TV and also previously defended Jacob Blake in criminal court. The Rittenhouse shootings came during civil unrest in Kenosha following the shooting of Blake by a Kenosha Police officer on Aug. 23, 2020.
"It's a matter of what the jury is going to take from the testimony. There was clearly information that supported the state theory, that he (Rittenhouse) needed to be disarmed," Cafferty said in a Tuesday interview. On the flip side there was also information "that suggested Rittenhouse feared for his safety (because) a gun was pointed at him," evidence that helps the argument of self-defense.
Some have argued that Rittenhouse relinquished his right to self-defense by committing the crime of having carried a firearm while being underage. But Cafferty said that the legal basis for a self-defense argument "is sort of a moving target. It's very fact-specific on each case."
He said that someone committing an armed robbery of a bank gives up their right to self-defense if a guard or citizen tries to stop them. "Someone from the public has the right to disarm myself if I have committed a bank robbery," Cafferty said. But, if somebody commits misdemeanor disorderly conduct by yelling at someone on the street, but then the person being yelled at retaliates by trying to stab the person yelling, the right to self-defense would be retained by the original aggressor who now is trying to avoid being stabbed.
"It gets more complicated in the case of Rittenhouse," Cafferty said.
If Rittenhouse had acted in self-defense in the killing of Joseph Rosenbaum, then the argument that he was defending himself from the "mob" that ran him down would have a stronger standing. But if Rittenhouse is found to have been the aggressor in the situation, then he would not have a right to use deadly force against those running after him.
"People have lost the right to defend themselves if they have provoked aggression against themselves," Cafferty said.
In the shooting of Rosenbaum, "Rittenhouse is claiming 'I didn't commit a crime … Therefore (Rittenhouse argues) no one else had the right to disarm me,'" Cafferty said.
"That's what this case comes down to."
After arguments wrap up, Cafferty pointed to a number of questions the jury has to consider. "Had he forfeited the right to use self-defense by committing a homicide? … Did he have other options other than lethal force? Could he have retreated? Could he have surrendered? Could he have used something other than lethal force?"
Attempt to perjure witness possible
Grosskreutz's name isn't done coming up in the case either.
The defense has also laid out a plan to possibly perjure Grosskreutz; i.e. attorneys may try to show Grosskreutz lied on the stand.
A since-deleted Facebook comment from someone identified as Grosskreutz's former roommate stated that Grosskreutz had said his "only regret was not killing the kid and hesitating to pull the gun before emptying the entire mag (magazine) into him."
Under oath, Grosskreutz said the comment his then-roommate made was untrue.
The former roommate, Jacob Marshall, has been subpoenaed and could appear in court Wednesday, defense attorney Corey Chirafisi said Monday. However, on Monday, Chirafisi said he also did not know where Marshall was.
Grosskreutz did not respond to a request for comment via Twitter Tuesday. A reporter also on Tuesday emailed three attorneys who have represented Grosskreutz in court cases, none of whom replied.
Why might Rittenhouse take the stand?
Defendants are not required to take the stand when they are accused of committing a crime. That's a right guaranteed by the Fifth Amendment.
But in self-defense cases, a defendant taking the stand is more common and oftentimes necessary to convince a jury of their legal innocence.
"In a lot of self-defense cases the defendant will testify because it's really important that the jury understand the defendant's thought process," Cafferty said. On the stand, Rittenhouse could testify to why he decided to use his gun and not "something less than deadly force" in the killings of both Rosenbaum and Huber. But, "if a jury doesn't believe him when he says he didn't have any other choice," except to use deadly force, Cafferty said, "he may be found guilty."