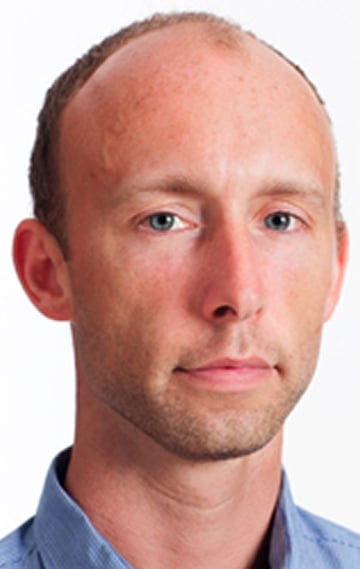 RACINE - A Racine native with a $650,000 book deal will visit with local readers at the library Tuesday night.
Chad Harbach, author of "The Art of Fielding," will hold a book signing at 6:30 p.m. at the Racine Public Library, 75 Seventh St.
Harbach, a Racine native, graduated from St. Catherine's High School in 1993 and from Harvard University in 1997.
Sports Illustrated, which ran an excerpt of the book in the Aug. 29 issue, said it was "written with wit and grace and the true fan's eye and ear for the subtleties of the game ... the book will knock out baseball and literature fans alike."
A lifelong sports fan who played varsity baseball and golf at St. Catherine's, Harbach concedes seeing his work prominently displayed in SI was a rush.
"The first magazine that I had a subscription to was Sports Illustrated," Harbach, who was a shortstop and second baseman for the Angels, said in an interview with The Journal Times last month. "When I found out they were going to run an excerpt from the book ... that amazed me."
You have free articles remaining.
Harbach said it took a decade to complete the book. Harbach, who earned a bachelor's degree in English from Harvard University and a master of fine arts in fiction writing from the University of Virginia, found himself juggling other jobs at the same time.
There were times, Harbach acknowledged, when he had serious reservations about completing the book.
"There were a lot of moments when I felt kind of down about the whole process, say about the sixth year and the end still wasn't in sight," Harbach said. "It is really easy to feel you aren't going to get there. You're telling people you're working on a book and, at some point, they stop believing you. They're saying 'how long can it possibly take?'"
The title of his book, "The Art of Fielding," is a reference to baseball, but Harbach's novel explores relationships - between friends, family and lovers - and the unpredictable forces that complicate them. There's an unintended affair, a post-graduate plan derailed by rejection letters, a marriage dissolved by honesty, and at the center of the book, the single baseball error that sets all of these events into motion.
Harbach is currently the executive editor of n+1, a literary magazine he co-founded, and lives in Brooklyn, New York.
A publisher is paying about $650,000 for the novel, according to media reports.