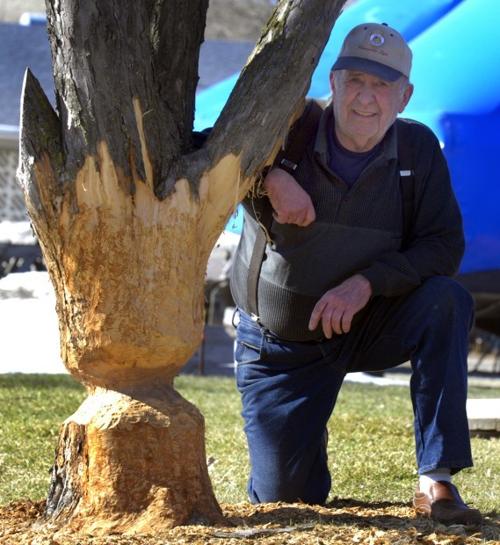 RACINE - Busy beavers along the Root River have gnawed thin the nerves of the Fifth Street Yacht Club.
The animals have chewed up several tall trees on the property at 761 Marquette St., prompting the club to call in a licensed trapper. Falling trees could damage boats stored there or bring down utility wires, Commodore Jim Walters said.
A local resident complained the trapper was using lethal underwater traps rather than relocating the beavers, according to Marty Johnson, a wildlife biologist for the Wisconsin Department of Natural Resources.
But that trapper, Mark Betthauser of Milwaukee, said it's a humane method that causes a quick death.
He said live traps wouldn't work in this case because both the Fifth Street club and the city of Racine - which has some land there - wanted the animals removed permanently.
You have free articles remaining.
"Beavers are like dogs," Betthauser said. "If you move them, they come back."
Live traps aren't necessarily more humane anyway, Johnson said, because beavers would struggle to find new shelter and food sources at this time of year.
Walters said although club members aren't thrilled about having to get rid of the animals, the risk is too great to ignore. Besides tree damage, club members worry the beaver dens could cave in the river bank.
"We're all conservationists," Walters said. "We care about the water."
Most likely the beavers moved in from Lincoln Park, Betthauser said.
He estimates a dozen were around the yacht club when he was first contacted last month. He caught three of them before the ice on the river became too weak to reach the traps.