RACINE — An ordinance requiring individuals to wear masks in public and at businesses, with limited exceptions, in the City of Racine passed by one vote.
The ordinance is scheduled to take effect at 8 a.m. Monday, July 27 and remain in effect until the end of the year, unless it is extended or terminated by the City Council. Alderman John Tate II suggested amending the ordinance so Dottie-Kay Bowersox, the city's public health administrator, and the council will review the ordinance and the city's COVID-19 situation during its meeting on Oct. 20.
Aldermen Mary Land, Tate, Jen Levie, Natalia Taft and Jason Meekma had signed on as cosponsors to the mask requirement ordinance before the meeting, which meant they needed at least three more aldermen to vote in favor for it to pass.
After more than two hours of discussion, the ordinance passed 8-7. Aldermen Tate, Levie, Marcus West, Trevor Jung, Land, Taft, Meekma and Melissa Lemke voted in support of the ordinance. Aldermen Jeff Coe, Mollie Jones, Edwin Santiago, Jeffrey Peterson, Maurice Horton, Carrie Glenn and Henry Perez voted in opposition.
Why now?
Racine County has the second-highest infection rate per capita in Wisconsin. Last week, in the Racine Health Department's jurisdiction, the percentage of tests that came back positive was 6% but according to Bowersox it has risen to 10% this week.
Bowersox referred to articles in multiple medical journals that have studied the efficacy of masks to reduce the spread of COVID-19 and about their safety for mask wearers. She told The Journal Times that face shields would not be considered acceptable because they do not provide respiratory protection.
Bowersox said that if cases continue to grow, the options were either to implement a mask order or enact more restrictions on businesses.
"Right now we are out of tools in our toolbox. Masks are it," she told the Council. "A return to a more restrictive (Safer Racine) order would do more economic harm than masking."
She argued that the mask ordinance will allow the health department to revisit and possibly loosen restrictions and, "allow more freedoms for everyone, including those who are in at-risk populations."
Enforcement questions
Alderman Henry Perez of the 12th District was the first to raise questions about enforcement, which will be handled by the Racine Police Department. City Attorney Scott Letteney explained that those who violate the order would be issued municipal citations.
Alderman Mary Land of the 10th District asked about the religious exemption clause and how that would be determined. Letteney said anyone who wants to argue an exemption would have the opportunity to go before Racine Municipal Judge Robert Weber, who would determine whether they had argued, "to the satisfaction of the court."
Aldermen Maurice Horton of the 7th District and Edwin Santiago of the 4th District expressed discomfort with the police department enforcing the ordinance, especially with the current political climate around policing.
"I would hate to see something escalate from a mask ordinance into something more serious," Horton said.
Santiago pointed out that many people in his district are low-income, live in large households and often don't have air conditioning or central air in their homes, so they sit outside in groups to cool off. He was also concerned with the fact that many aspects of enforcement would be up to an officer's discretion.
"I'm not too crazy tonight about the uncertainty of enforcement," Santiago said.
Police Chief Art Howell called into the meeting and emphasized that the goal was compliance, not punishment. The department has masks that it plans to give out at COP Houses and to have in squad cars for those who need them.
"It is not the objective of Racine Police Department personnel to weaponize state orders or local ordinances to introduce punitive sanctions against area residents," Howell said in a statement to The Journal Times. "In the midst of the current pandemic, if the Common Council acts to pass a mandatory wear ordinance to reduce the spread of COVID-19, we are prepared to educate local residents before resorting to punitive action."
Economic impact?
While there was no disagreement during the discussion about the need for masks, there were concerns about how a mandate would impact Racine businesses. Some of the feedback aldermen received was from individuals who said they would take their business elsewhere if the city implemented the ordinance; others said they would feel safer to go out because they would know others were wearing a mask.
One clarification Letteney made for the council was that patrons of a bar or restaurant who are actively eating or drinking are not required to wear a mask. Still Perez and other opponents voiced concerned that the mandate would drive business away from Racine.
"We're burdening our business community extraordinarily," Perez said. "I think that we're going too far mandating it. Nobody's going to come here."
"It's not just a good policy from a public health perspective, it's a good public policy to make consumers feel like they can spend money in this community," Jung said.
Land expressed frustration with the amount of opposition to mask wearing. She said she's lost count of the number of people she knows who have had COVID-19, including three who died and one who was a young, healthy person that had to be hospitalized.
"It's not a big deal to wear a mask," she said. "If you can save one person from having to go through that by putting a mask on..."
She also contested claims that COVID-19 is similar to influenza.
"I'm 63 and I don't know anyone who has died from the flu but I know three people who have died from this in six months," Land said. "If masks are out there I feel safer going out there and supporting businesses."
The City Council is set to revisit the mask ordinance on Oct. 20. In the meantime, Bowersox said that at the next City Council meeting on Aug. 5, she plans to revisit the Safer Racine restrictions, which some aldermen asked she consider loosening in light of the mask ordinance.
In Photos: Racine Zoo Reopens in May 2020 after a COVID break with masks required for guests
Undercover at the Zoo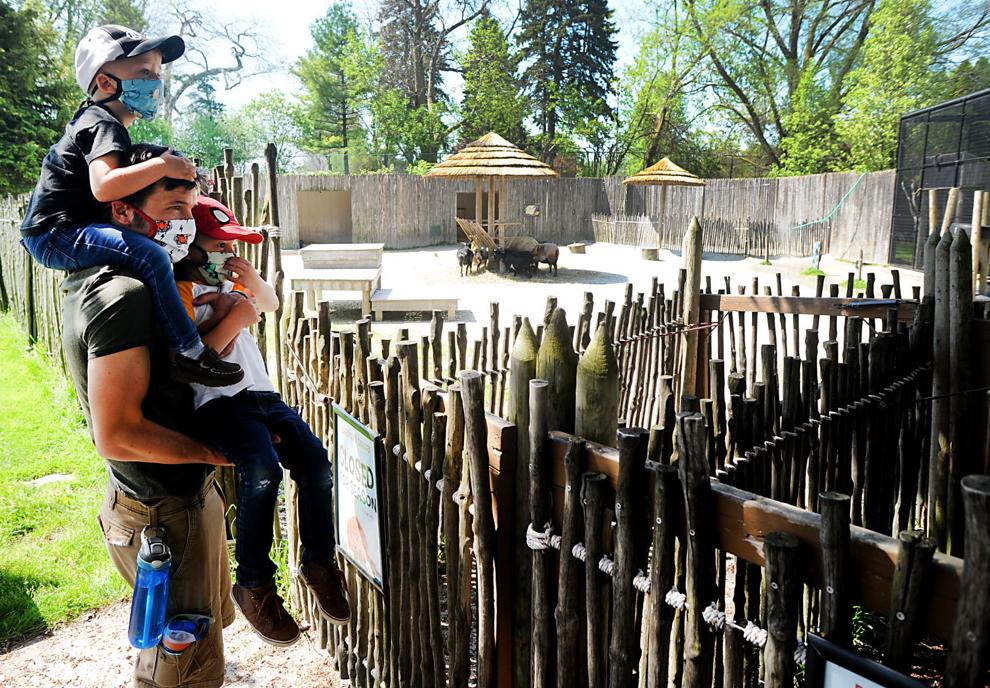 Open doors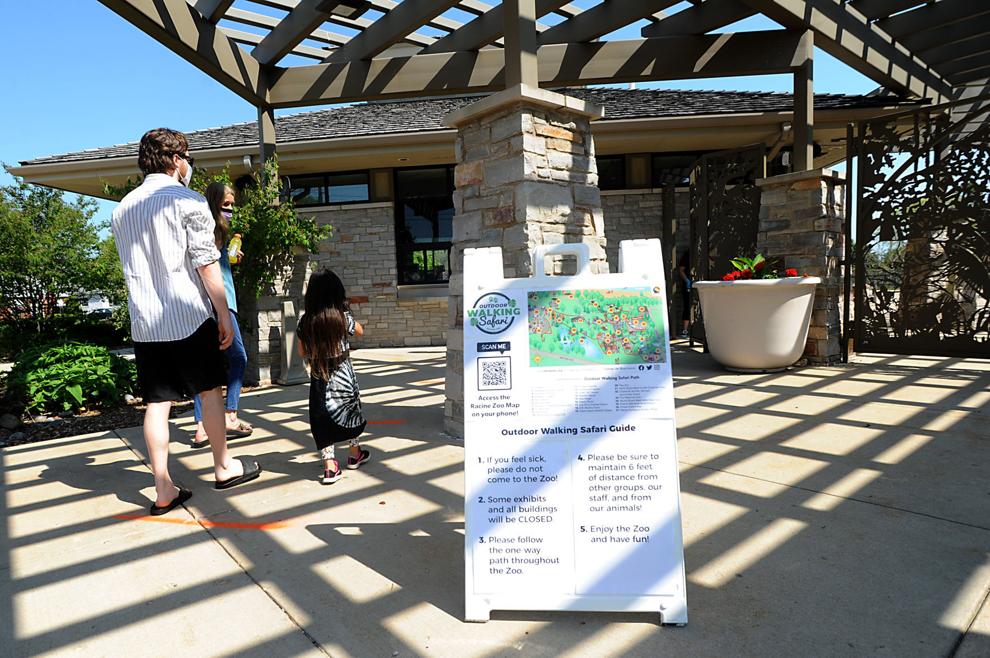 Capturing the fun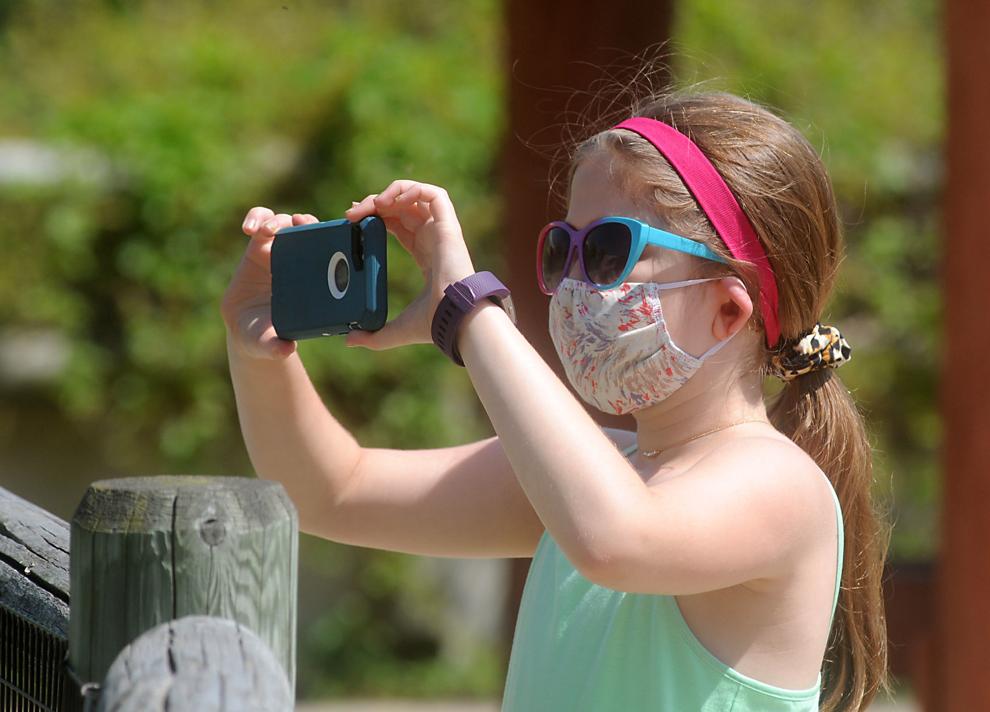 Mask adjustments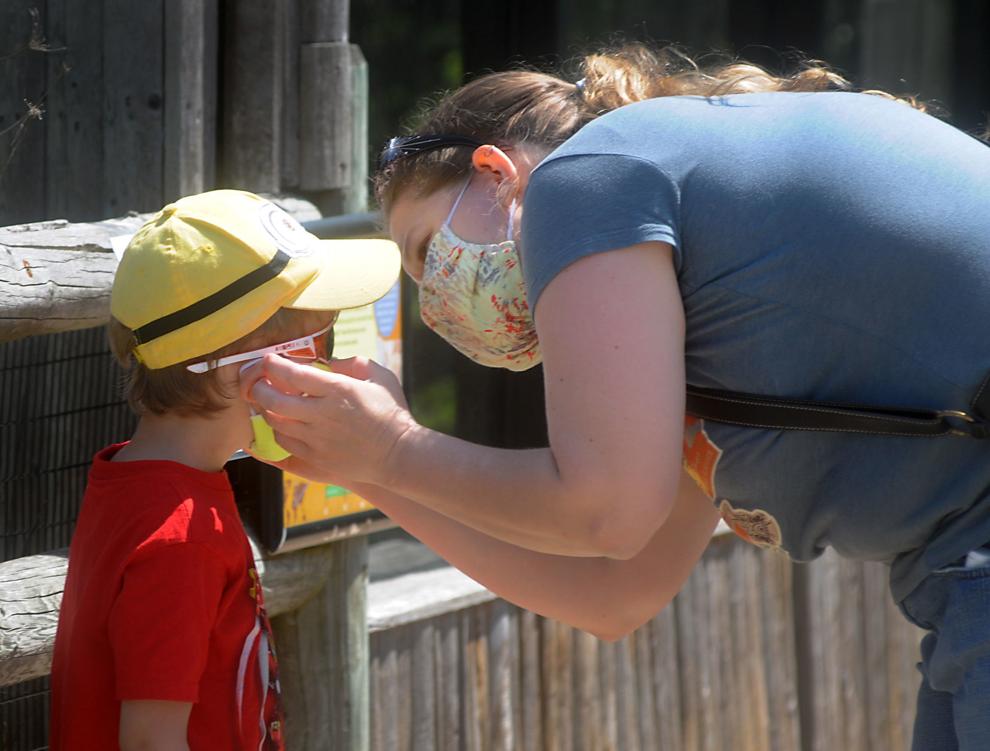 Humans at last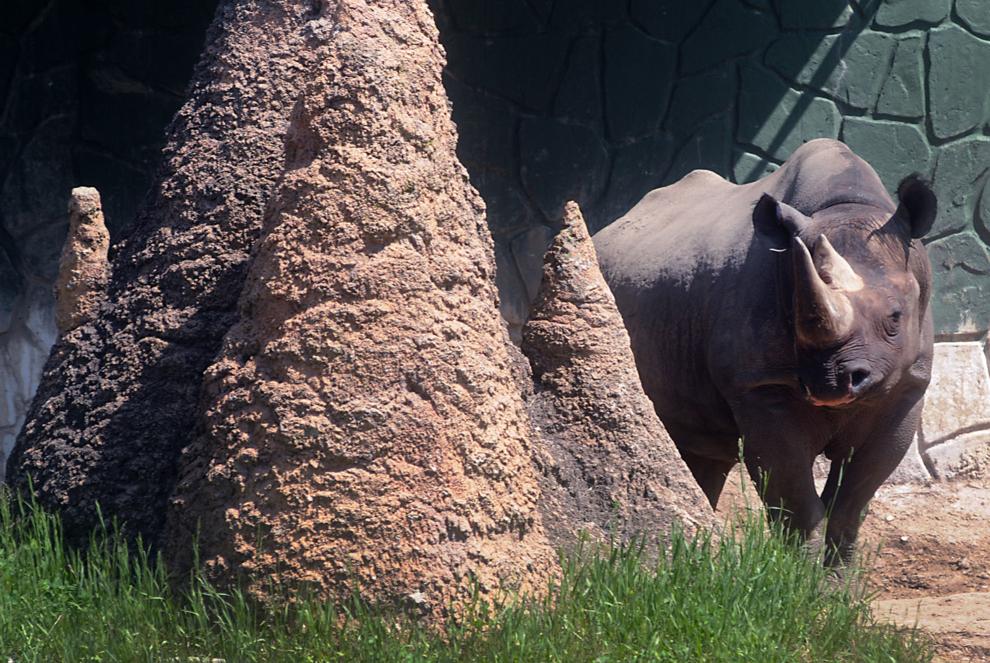 Humans at last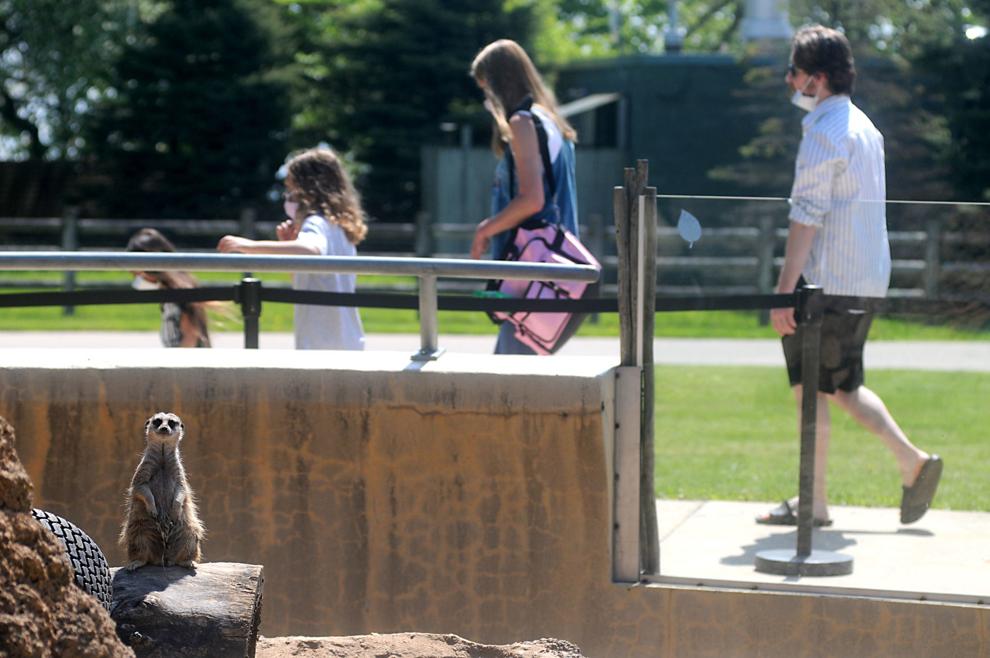 A fitting mask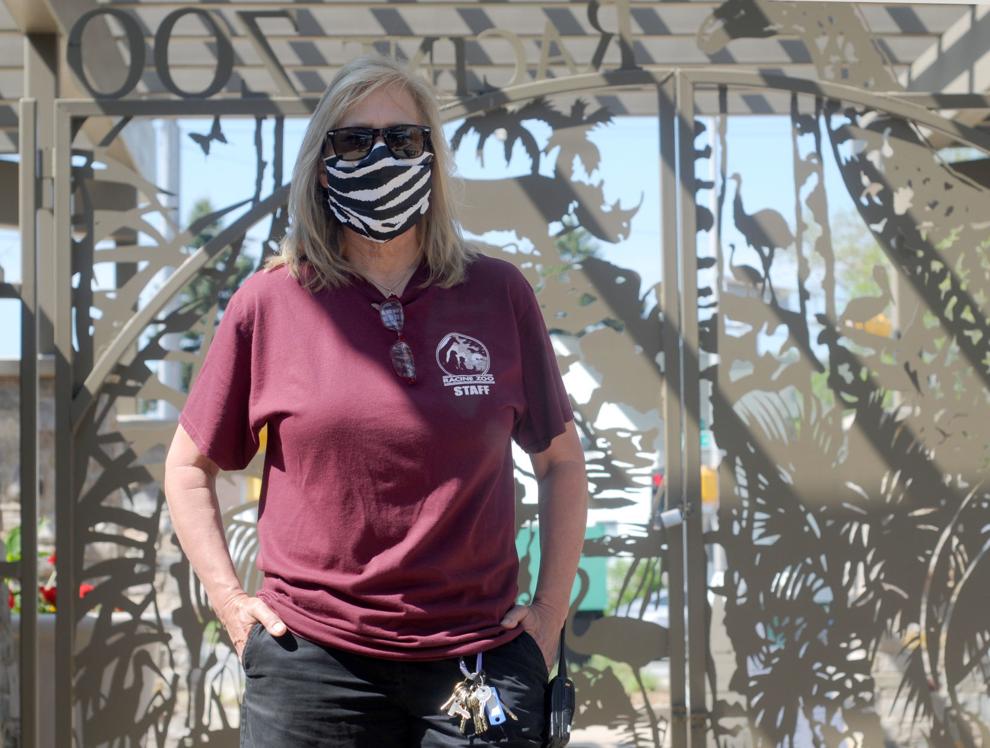 Pit stop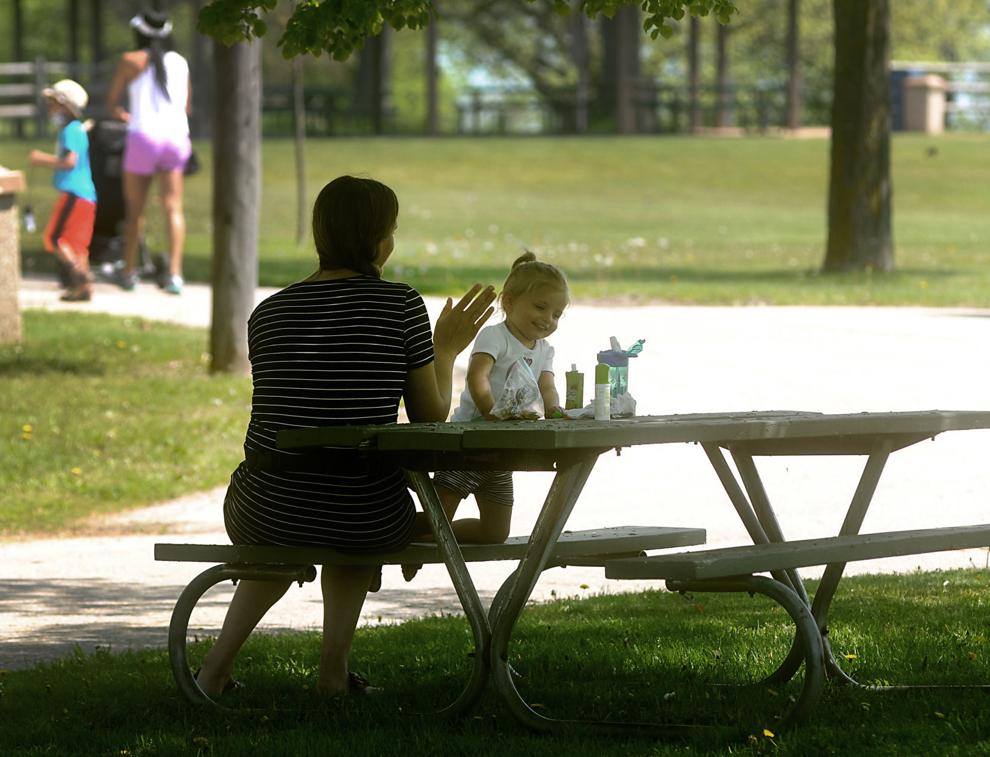 Lions, tigers, and bears...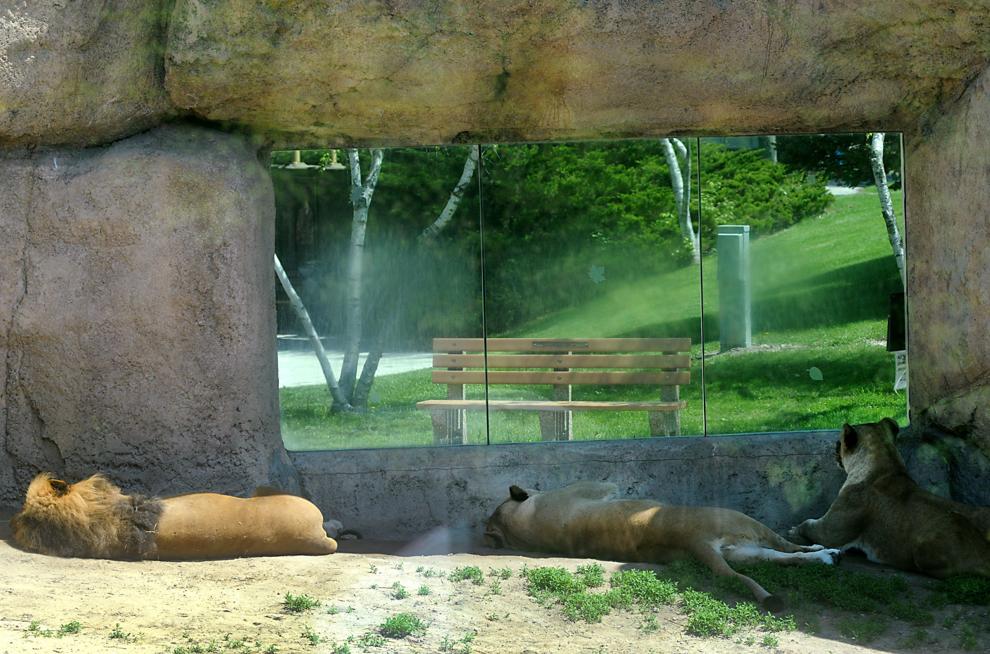 On the move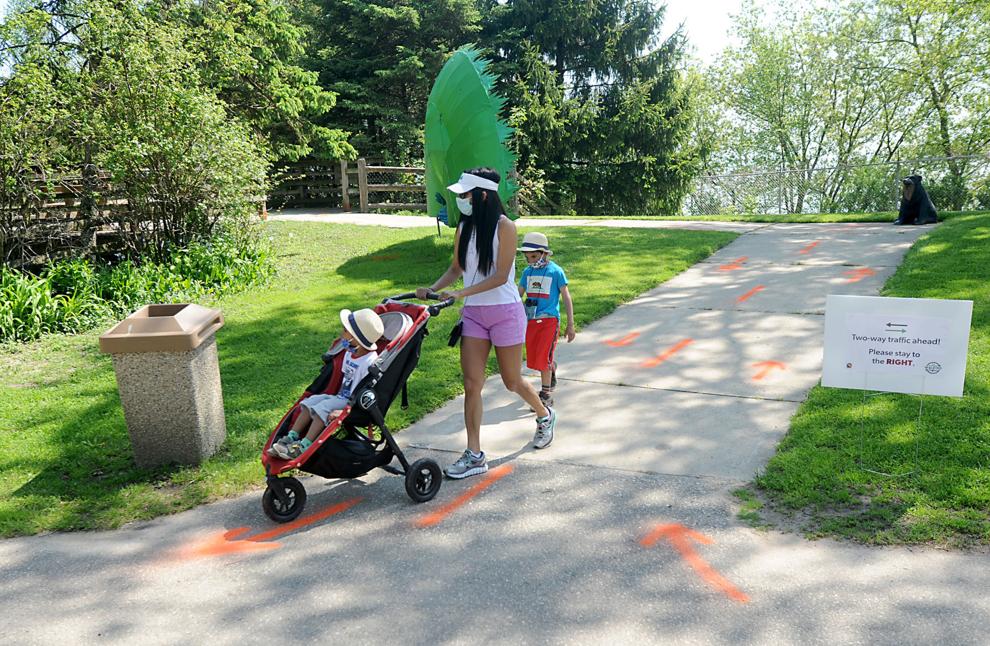 Social distancing markers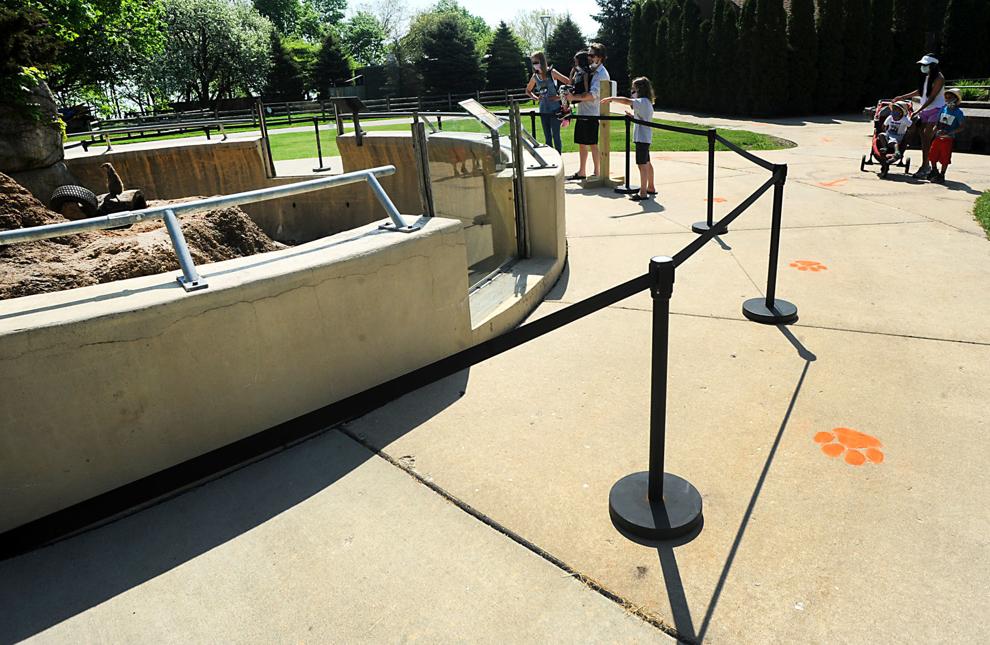 A birthday celebration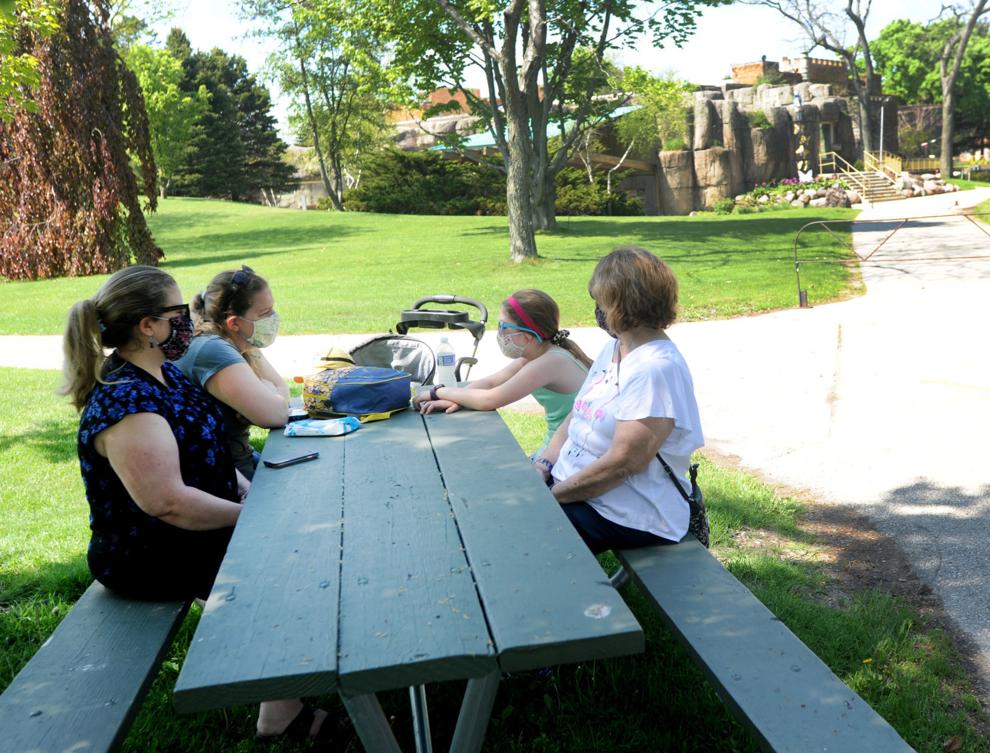 Social distancing reminder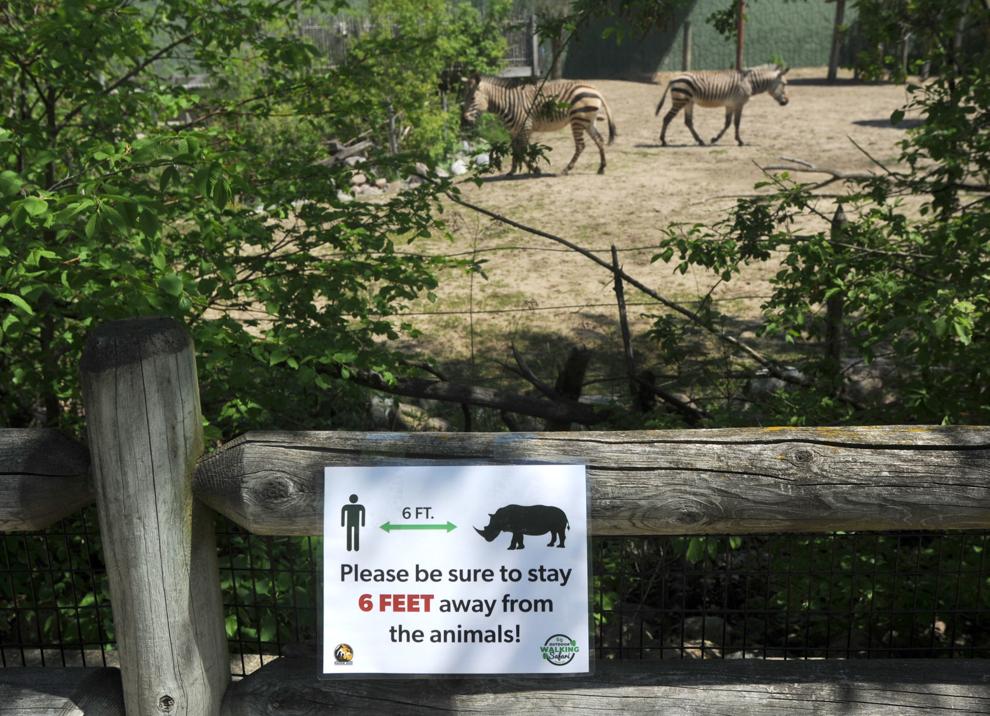 Protecting the primates