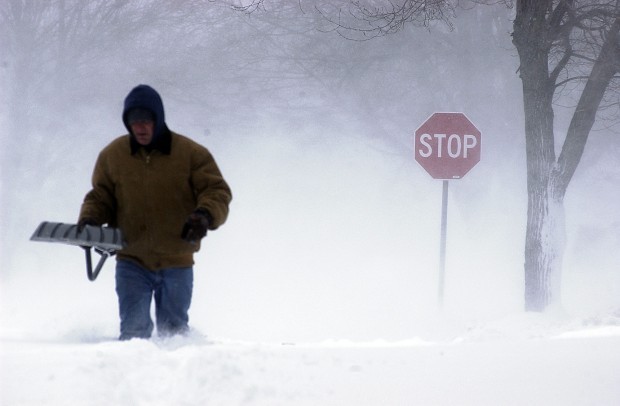 RACINE COUNTY - A second La Niña winter in a row could mean slightly milder temperatures and lower snowfall here than last winter.
A La Niña winter is one where the water in the equatorial Pacific Ocean is colder than normal, which affects the jetstream over the central United States, said Jeff Craven, science and operations officer with the National Weather Service in Sullivan. When there have been two La Niña winters in a row in Wisconsin, the tendency has been for snowfall that was slightly below normal and temperatures near to a tad below normal, he said.
"It's kind of like looking at the stock market, though," to predict future performance, Craven said. "But based on what little history we have, we think it will be less snow and milder."
Last year's La Niña winter was colder and snowier than usual, Craven said. Southern Wisconsin tends to be on the tip of the area that gets wetter than normal due to La Niña, Craven said.
You have free articles remaining.
"That's the big uncertainty, is in southern Wisconsin, will we be in that wetter area in Indiana and Illinois, or will we be a bit north of the wetter area," he said.
Craven said it's possible that the Racine area will have winter snowfall inch totals in the upper 30s, compared to 44 inches or more that the area has gotten over each of the last five winters.
"It's been very snowy, but we might actually get a little break this winter," he said.
The conditions for a blizzard like the record-breaking storm in February are not necessarily related to La Niña, Craven said. That was also the type of storm that happens once every 20 years, he said, adding, "luckily - if we had blizzards like that every winter I don't think people would stay very long."
This would only be the fifth time since 1950 that there were two or more La Niña winters in a row in Wisconsin. The other years were from 1954 through 1957 (three winters in a row), 1970 through 1972 (two winters in a row), 1973 through 1976 (three winters in a row), and 1998 through 2001 (three winters in a row).