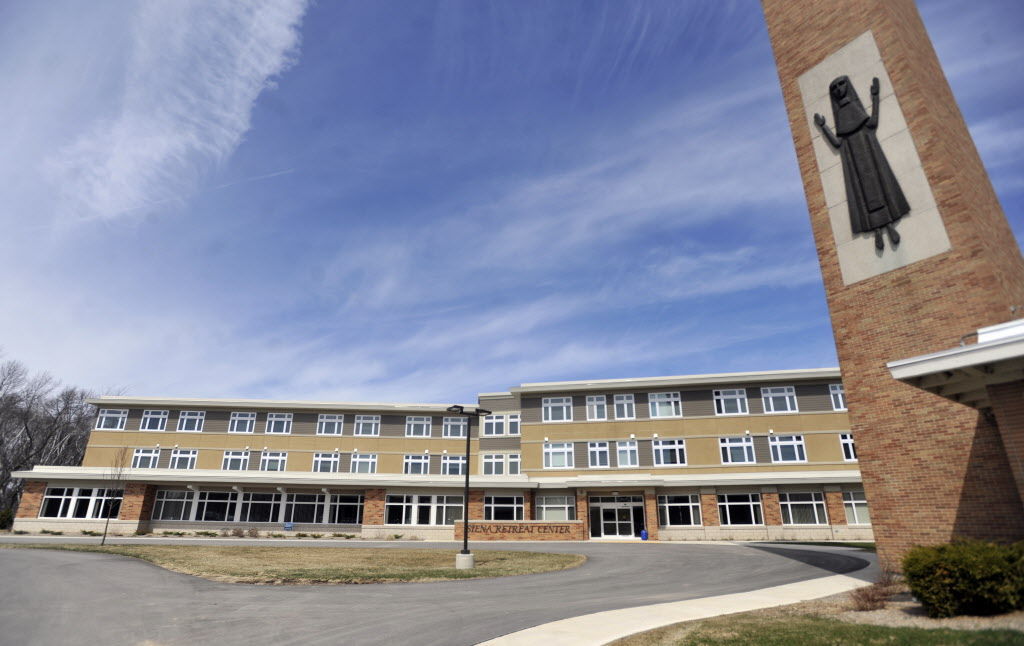 CALEDONIA — The Archdiocese of Milwaukee, which oversees the 197 Roman Catholic parishes in southeastern Wisconsin, is distancing itself from a retreat for priests, brothers and deacons who are gay, scheduled for October at the Siena Retreat Center in Caledonia. 
Archbishop Jerome Listecki, the highest ranking member of the Catholic Church in the state, condemned the retreat in a letter sent to local churches that was shared publicly on Aug. 9. He wrote: "This event is not in line with Catholic Church teaching and is in no way connected to or endorsed by the archdiocese, and New Ways Ministry is not a Catholic organization."
The retreat is planned by New Ways Ministry, a Maryland-based organization that aims "to build bridges of reconciliation and justice between the LGBT community and the Catholic Church," according to Executive Director Francis DeBernardo. It is scheduled for Oct. 2-4 at the Siena Retreat Center, 5637 Erie St.
Dominican support 
The leader of the October retreat is Fr. Bryan Massingale, a Milwaukee-born priest and professor at Fordham University in New York City. A similar retreat, this time for sisters and nuns who are lesbians that also welcomes certain community leaders, is scheduled for Nov. 16-18 at the Siena Center. The center is run by the Racine Dominican Sisters, a community of Catholic nuns.
"A retreat that supports gay priests, deacons and brothers to live authentically the vocation to which they have been called aligns well with the mission and philosophy of the retreat center, which is to nurture a healing and holistic spirituality in an environment of joy, peace, and beauty," Racine Dominicans President Sr. Maryann McMahon said in a statement.
In his letter, the archbishop said that if New Ways Ministry had asked for permission to hold the retreat, he would not have given his blessing.
This isn't the first time the Siena Center has hosted such a retreat. NWM held a similar one there last year, but DeBernardo said 2018 is the first time there has been this much pushback.
"We didn't expect him (Listecki) to be publicly supportive of the retreat," DeBernardo told The Journal Times, "but we were really disappointed that his message showed so many misconceptions about homosexuality and about church teaching and about gay priests."
The retreat
About 25 men have signed up for the October retreat thus far, several of whom registered after Listecki's response was published, according to NWM.
"The archbishop made the event more public than it already was," DeBernardo said. 
The three days of the retreat include discussion, presentations and brotherly support between the attendees. DeBernardo and Massingale both emphasized that NYM's mission does not encourage priests to break their vows of celibacy.
"Our programs are designed to help people who want to live out their goal of celibacy in authentic ways and also ways that respects their individuality," DeBernardo said. "Celibacy doesn't mean pretending to be heterosexual. Celibacy can also mean being affirming of who you are as a gay man."
"I sense a greater desire among priests to have more candid conversations about sexuality, but I don't sense that there is a great deal of support yet in the institution of the church for those conversations," Massingale added. "I believe that most Catholics want church leaders who are spiritually healthy, psychologically mature and are sexually honest."
The church
"The church promotes affirming gay people," DeBernardo, who is not a priest, stated. "The letter (from Listecki) had presumptions that if the priest acknowledges his gay orientation then that means that he is sexually active, which is absolutely not true."
Pope Francis, who was elected in 2013, and the rest of the Catholic Church, has given mixed responses regarding gay priests in the past few years.
In 2013, Francis said in regards to gay priests: "If they accept the Lord and have good will, who am I to judge them? They shouldn't be marginalized ... They're our brothers." That same year, he famously said "Who am I to judge?" regarding people who are LGBT.
However, two Italian media outlets reported in May that Francis had, had a slight change of heart, telling bishops in a closed-door meeting that gay men should not be allowed into the priesthood if they had "deeply rooted" homosexual tendencies, even if they appeared to have changed their ways. This reaffirmed an official statement issued two years prior.
Last weekend, Madison's bishop, Robert Morlino, wrote in a letter, "It is time to admit that there is a homosexual subculture within the hierarchy of the Catholic Church that is wreaking great devastation in the vineyard of the Lord. The Church's teaching is clear that the homosexual inclination is not in itself sinful, but it is intrinsically disordered in a way that renders any man stably afflicted by it unfit to be a priest."
He also wrote that acting on homosexual feelings "is a sin so grave that it cries out to heaven for vengeance, especially when it involves preying upon the young or the vulnerable."
The Associated Press reported earlier this week that some Catholics want to "purge" gay priests from the church after the revelation that ex-Cardinal Theodore McCarrick, the former archbishop of Washington, had engaged in sex with adult seminarians. Others "want the church to eliminate the need for secrecy by proclaiming that gay men are welcome if they can be effective priests who commit to celibacy," according to The Associated Press.
Fr. Gregory Greiten came out publicly during a sermon in December at St. Bernadette Catholic Parish in Milwaukee. He received national press and mixed responses from Catholics both within and outside of his congregation.
Both Listecki and Fr. Nathan Reesman, a West Bend pastor who wrote an article opposing October's retreat, said that they feel it is "problematic" for priests to identify as gay, even if they feel "same-sex attraction."
"Any retreat that encourages the embrace of that term (gay) is in great danger of operating in opposition to the authentic message of the Gospel," Reesman wrote.
"I'm a little astonished that a retreat for priests would be subject of such controversy," Massingale told The Journal Times. "I would think that leading any group in prayer is the essence of what we do as priests."
'Poor timing'
Listecki praised Reesman's article, including the section in which Reesman claimed the retreat had "very poor timing" because of "the horror of frequent headlines about the deviant behaviors by male clergy with younger men or boys." Reesman's article was published around the same time when widespread cover-ups and sexual abuse in Pennsylvania were publicly revealed last week.
Both DeBernardo and Massingale said that connecting their retreat with sexual abuse is an attempt to use gay priests as a "scapegoat."
"The retreat has been scheduled for over a year right now," Massingale said, "so there's no connection between the timing of this retreat and the current crisis that's going on in the church … I want to insist that the crisis the church is facing is not a crisis of sexual orientation. The crisis that the church is facing is of sexual abuse, systemic dishonesty and episcopal misconduct."
A number of Catholic-run websites and other clergy published articles rebuking the retreat over the past few weeks, which Massingale thinks incited the archdiocese's public responses.
The decision to act on that inclination, Morlino wrote, "is a sin so grave that it cries out to heaven for vengeance, especially when it involves preying upon the young or the vulnerable."
"This event is not in line with Catholic Church teaching and is in no way connected to or endorsed by the archdiocese."

Archbishop Jerome Listecki