MOUNT PLEASANT — Haunted house enthusiasts can now enjoy a beer at the Abandoned Haunted House before or after they make it through the spooky experience.
Contingent on the fire alarm system being approved by South Shore Fire Department, the Abandoned Haunted House Complex, 2825 Southeast Frontage Road, will be serving beer for the first time during this upcoming season.
The Class B liquor license, which only covers beer, was approved by the Mount Pleasant Village Board on Monday on a 4-2 vote with trustees Bud Eastman and Jon Hewitt voting "no."
Trustee Gary Feest said "the potential for disaster is there."
"But in all honesty, he's open for 15 days, he's got a cop on the premises," Feest said. "As much as I'm not a big fan of alcoholism, drinking and everything else, I can't deny this license just because of the potential that the haunted house might chaotically create a problem."
Eastman said "the risk of something happening in a place like this is pretty high," which is why he voted "no."
Fire Department concerned
South Shore Fire Department officials do not like the idea of serving alcohol in a place that's purposefully low lit.
"I do have concerns about the mixture of beer — beer is still alcohol — along with a younger audience that's out there," South Shore Fire Chief Robert Stedman told trustees.
Corey Stephens, owner and operator of the Abandoned Haunted House Complex, said the beer will be served in a fenced-in, "controlled environment."
"We do have (Mount Pleasant Police Department) onsite every single night from the time we open to the time we close," Stephens said. "We have at least five security staff every single night that monitors the line."
Stephens said there are outdoor actors who do interact with people "so they can tell if someone has come to the haunted house (drunk) or has had too much (to drink)."
You have free articles remaining.
"If somebody is in the position where they've had too much to drink, we don't let them inside," Stephens said. "We tell them their tickets are valid for another night, and we don't let them in."
Stedman said he was concerned that if something does happen causing a scramble to the exits, people could be trampled and injured.
"It's one entrance going in and one entrance going out," Stedman said. "And sometimes if there's a panic, if something is going on, people flock somewhere and it needs to have people who are not impaired."
Stephens said 70 employees are in the building during operating hours with at least one in every room, sometimes multiple in a room.
"We do have the entire building wired … if the sprinkler system goes on, if the alarm is pulled, all the show lights go off, all the music goes off, all the props stop working and the emergency lighting comes on," Stephens said.
If the emergency lights come on there are nine different exits that enter a corridor that then lead to an exit out of the building, he added.
"We have taken every precaution," Stephens said. "Probably more precaution than 90% of the haunted houses in the United States to ensure that everyone is safe."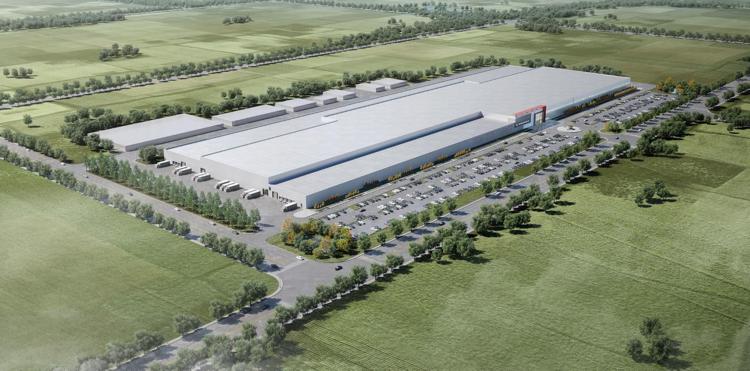 Foxconn
Also at the Village Board meeting Monday, trustees unanimously approved the design for the Foxconn Technology Group's future Generation 6, or "Gen6," manufacturing building.
The Gen6 facility is planned to be the main manufacturing building on the Foxconn campus in Mount Pleasant. Foxconn has said it will manufacture liquid crystal display screens for various applications, and possibly more.
Concrete has been poured for the building's foundation, and vertical construction is expected later this summer.
The Gen6 facility is scheduled to be operational in fall 2020.
"The potential for disaster is there." Gary Feest, Mount Pleasant village trustee
"The potential for disaster is there."

Gary Feest, Mount Pleasant village trustee