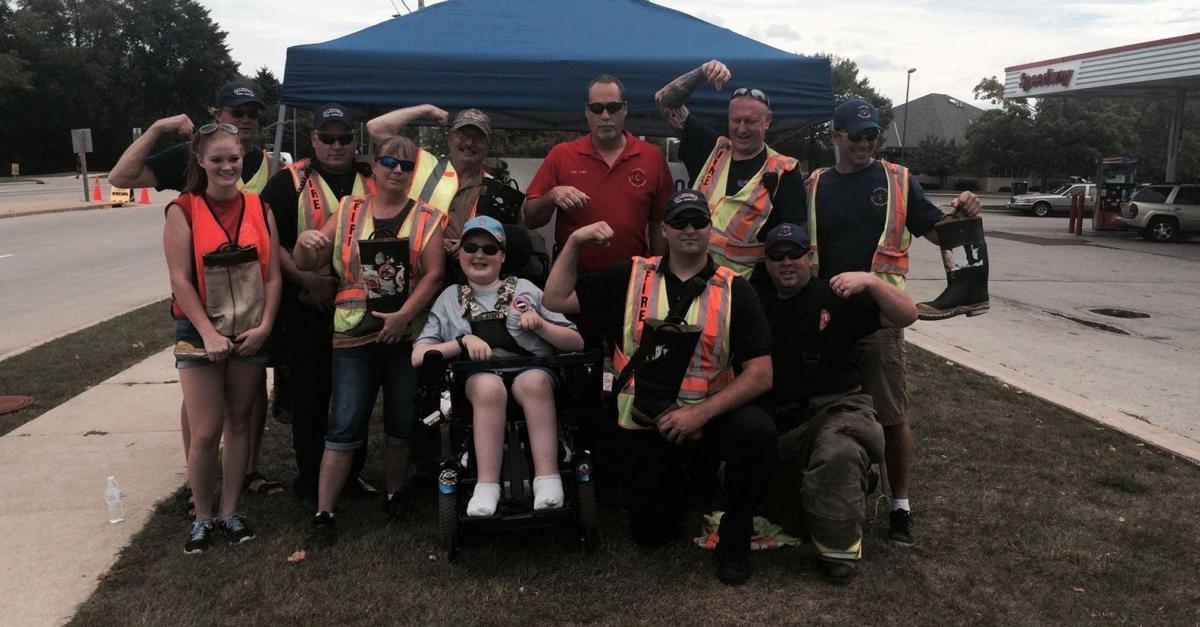 CALEDONIA — Jeffery Charles Erickson was able to meet his first grandson, be at his daughter's wedding and walk her down the aisle, all in 2019. He congratulated his third child, Jeremy, when he graduated college in 2018.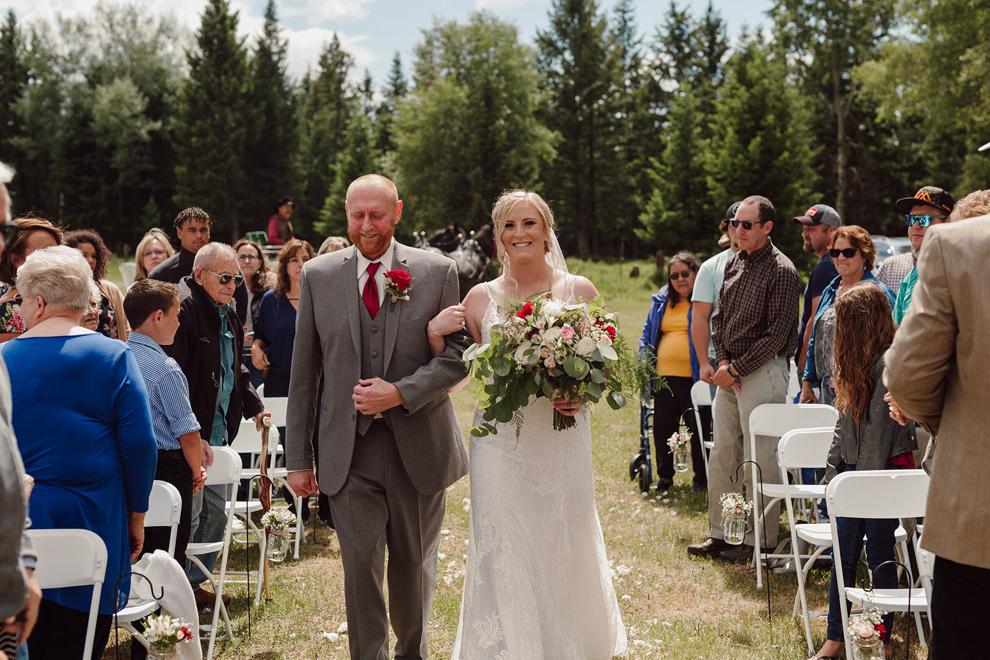 Brittany's wedding
Jeff Erickson walks his daughter Brittany down the aisle at her wedding June 22, 2019. Brittany said she was thankful she got to have this mom…
Even though Jeff was struggling with cancer over the past five years, the family was not prepared for his death, his daughter Brittany Erickson said.
Jeff had received a bone marrow transplant to help fight his lymphoblastic leukemia four years prior from his donor, Brittany Alana Cole.
The last several years he was alive that were made possible because of the transplant were "very special," Brittany Erickson said.
Living for others
Jeffery Charles Erickson
Jeff Erickson was a well-known figure in the Caledonia Fire Department. He was coordinator of the department's Fill the Boot to Kick Muscle Disease efforts, and several CFD members recalled Jeff's leadership and enthusiasm about it.
The efforts were to benefit the Muscular Dystrophy Association, and Elizabeth Nelson, regional director of firefighter partnerships for MDA, said Jeff helped raise more than $50,000 over the years for local families, which speaks to his drive to help others.
But that wasn't all he was known for. CFD Lieutenant Walter Leininger recalled Jeff "knowing everybody," from people at hospitals to hotel concierges. "He was a very social guy that anybody could talk to."
Family and friends recalled his humor, caring and outgoing nature and positive attitude. Besides firefighting, he had a great love for his family, and also Harley-Davidson.
"He was one of the biggest-hearted people you would ever meet. He had such a passion for helping others. It showed in him," said Nelson, who worked with Jeff for more than 10 years and became good friends with him during the process. "He worked so hard. He really loved what he did, connected with the families and was a very special person. There's a big void left now that he's gone."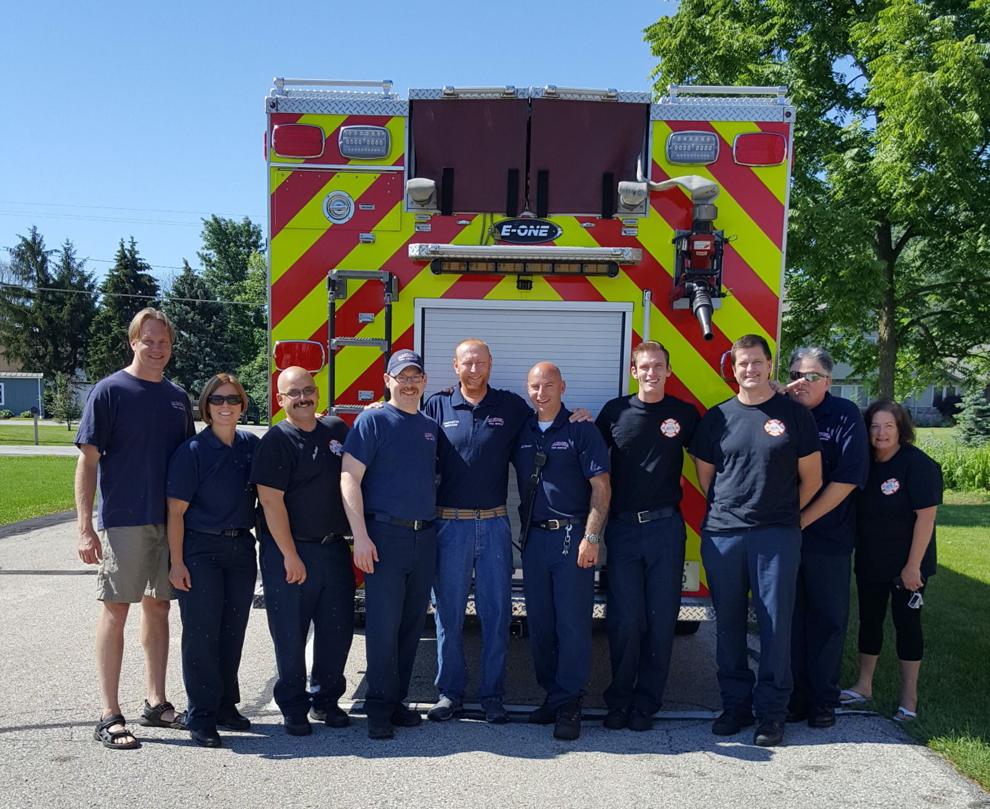 Jeff's last ride
From left: CFD Lieutenant Walter Leininger, firefighter Becky Leininger, firefighter/mechanic Pete Feest, firefighter Peter Diehn, firefighter…
How to help
Sue Chilson, the mother of Jeremy's longtime girlfriend, started a GoFundMe for the three siblings to help pay for medical bills and funeral expenses. It can be accessed at gofund.me/731a675c.
"The family is devastated and many are struggling with how to support them," Chilson wrote in the description. "My hope is that this will relieve some of their burdens."
Family, fire, teaching, Vegas and beer gardens
Jeff was born in Racine on May 20, 1965. He lived in Cudahy, Oak Creek and Caledonia throughout his life.
Jeff started working at the CFD on Oct. 14, 2000. He was a firefighter and taught CPR, advanced cardiovascular life support (ACLS) and pediatric advanced life support (PALS) for the fire department. He also taught at Children's Wisconsin Hospital. He continued to work at CFD until his health declined and he retired July 1, 2017.
Family was most important to him. His children were a big part of his life; he loved going out with them, in-laws and other family members.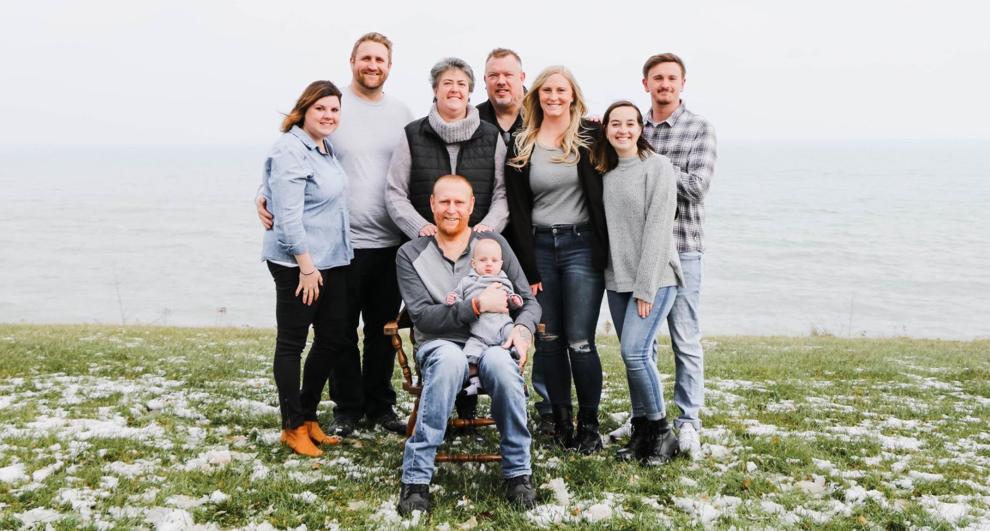 Family portrait
Back row: Jennifer Erickson, Matthew Erickson, Julie Oesau, Scott Oesau, Brittany Erickson, Rachel Chilson, Jeremy Erickson. Front row: Jeff E…
The siblings said they will remember their dad as their role model and mentor, someone who was very supportive, a hero to them and to the people he served while in the line of duty.
He was big on family get-togethers and loved Christmas, always dressing up as Santa Claus.
But his favorite thing to do for the holiday was fill his children's stockings with gag gifts such as candy, Pez dispensers and random things based on each kid's interest, Brittany said. She once got a toy pig in her stocking— she likes pigs — but the toy would "poop" when squeezed.
"I thought that was funny," Brittany said.
Jeff enjoyed going to live music festivals such as church festivals in the Racine and Oak Creek area. He often traveled to Las Vegas. Brittany called Las Vegas "his escape."
"He had been there probably 5 to 10 times," she said. She specifically recalled her 21st birthday when she went to Las Vegas with him.
Jeff and Matthew with beer
Jeff Erickson holds a beer stein as he poses with his oldest son, Matthew, at the Schwabenhof Biergarten in Menomonee Falls in 2015.
"It was fun to experience the city with him," she said.
Matthew recalled going to German-themed events such as beer gardens and German fests with his father, paying homage to their German heritage.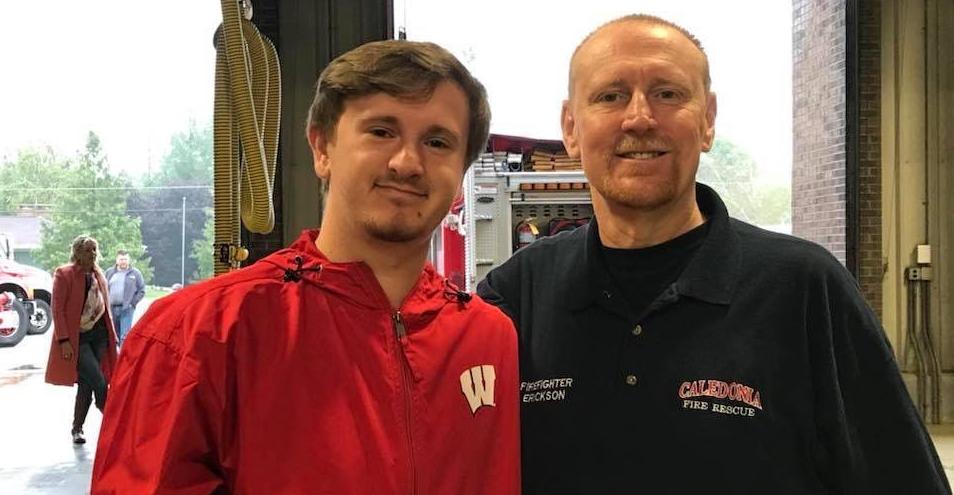 Jeff with Jeremy
Jeff Erickson poses with his son Jeremy during a CFD open house in 2017.
Jeremy said he was thankful he was able to be there for his father during his treatment process and be his main caregiver.
"No matter how much pain he had or how much he didn't feel good, he always had a smile on his face," Jeremy said. "He always had positive thoughts and vibes."
A goggled biker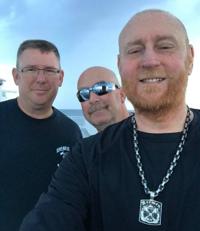 Axemen Motorcycle Club
From left: CFD Lieutenant Matt Yanny and CFD Battalion Chief Tim St. Amand pose with Jeff Erickson while out in Detroit with the Axemen Motorc…
Jeff loved riding his Harley-Davidson and was a member of the Axemen Motorcycle Club, Wisconsin Chapter 2. The national club is comprised of men who are both firefighters and motorcyclists, with 35 chapters in 17 states.
CFD Battalion Chief Tim St. Amand was a fellow club member.
St. Amand's favorite memory of Jeff was one of Jeff's last club rides, traveling to Detroit in August 2018. Jeff was wearing goggles to protect his sensitive eyes as a result of his graft vs. host disease, a condition that occurs when donor bone marrow or stem cells attack the recipient.
In a photo, the goggles "stood out," St. Amand said.
"We were all laughing about it and a guy started putting them on everybody else, photoshopping the goggles on other pictures," he said. "Jeff loved it."
Jeff also brought his children on motorcycle rides, something the siblings recalled fondly.
"He loved, loved, loved, very much, to do that and enjoyed having his kids along for the ride with him," Jeremy said.
"That was special bonding time," Matthew added.
A love of firefighting
Jeremy recollected going to the CFD with his family in his childhood to explore and take pictures with firehouse sights — taking pictures was one of the many things Jeff loved to do.
Leininger grew up on the same block as Jeff in the 1970s and '80s. In 2000, Leininger was happy to have his childhood friend join him on the CFD.
Leininger described Jeff as "a very outgoing individual, very charismatic and had lots of energy."
"He got along with just about anybody," Leininger said. "He had all the typical firefighter jokes, pranks, that kind of stuff. He always wanted to be doing something at the fire department … He'd either have a Harley-Davidson shirt on or a Fire Department shirt on whenever you'd see him."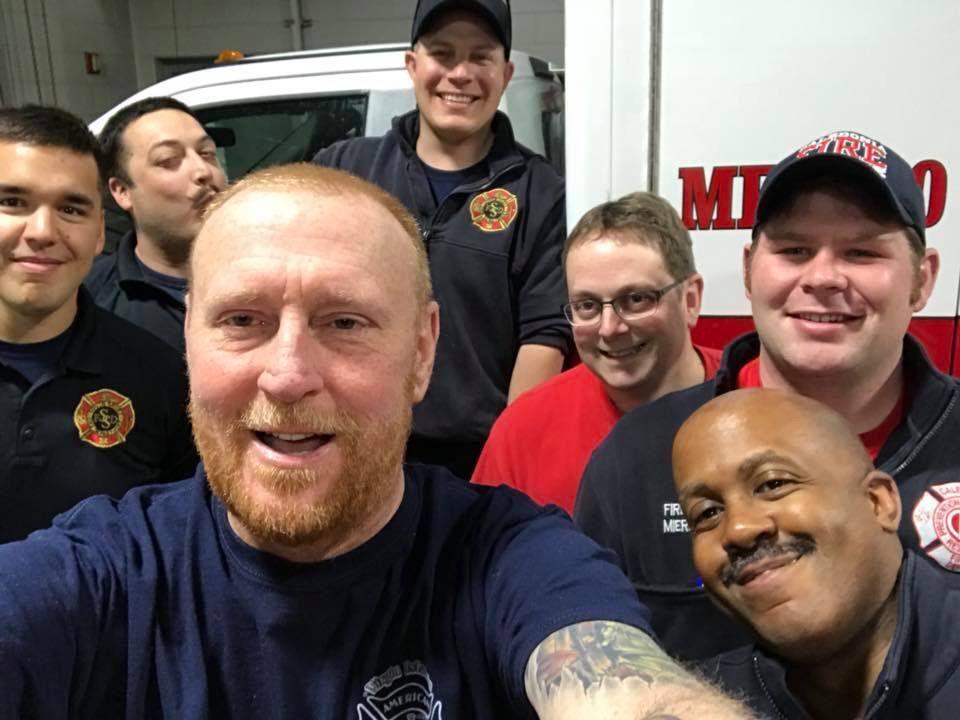 Station 10
Jeff Erickson in April 2018 snaps a selfie at Station 10, a joint fire station between Caledonia and South Shore.
One thing that struck St. Amand about Jeff was his curiosity and the fact he was "always asking questions" about firefighting and the motorcycle club. St. Amand once took Jeff to a Raymond Fire Department live fire training because Jeff simply wanted to learn more.
CFD Lieutenant Steven Ramlow, who is also union president, knew Jeff since they were enrolled in Waukesha County Technical College in 1998, training to become firefighters.
Ramlow and Jeff served together in the City of St. Francis' fire department in Milwaukee County for a year, and then "by luck and faith we ended up in Caledonia together," Ramlow said, recalling the day in 2006 he joined the CFD, six years after Jeff started.
Ramlow's favorite memory of Jeff was when they rescued two dogs from a frozen pond when they were serving in Caledonia.
Caledonia Fire Chief Jeff Henningfeld served as a supervisor in some capacity for most of Erickson's career with the CFD.
"He was very fun to be around," Henningfeld said. "He's left big shoes for us to fill in his absence."
Caledonia firefighter Jeff Erickson's life in photos
CFD's open house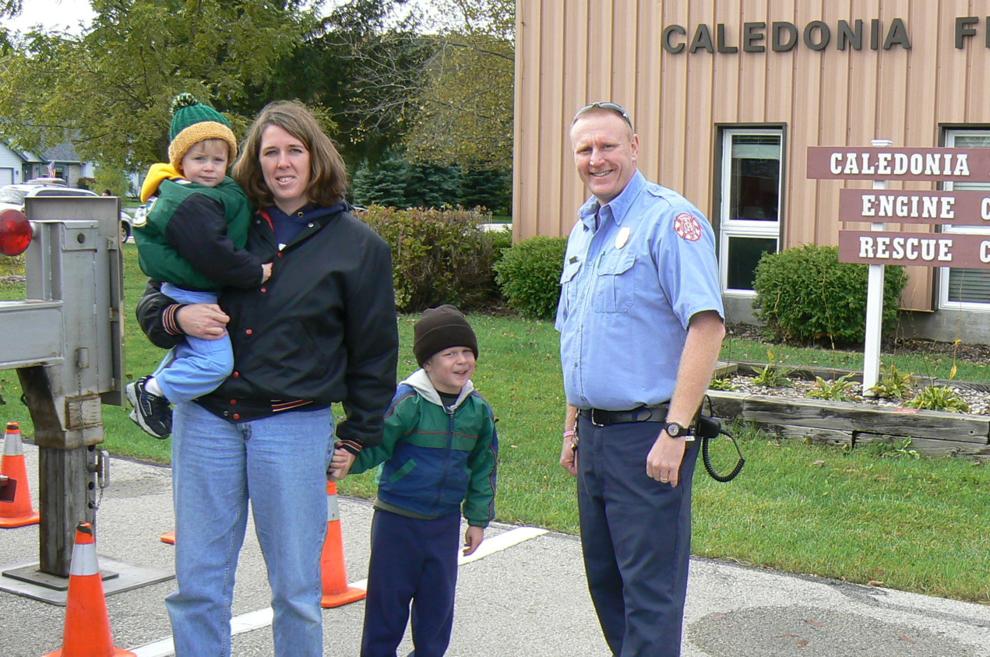 CFD's open house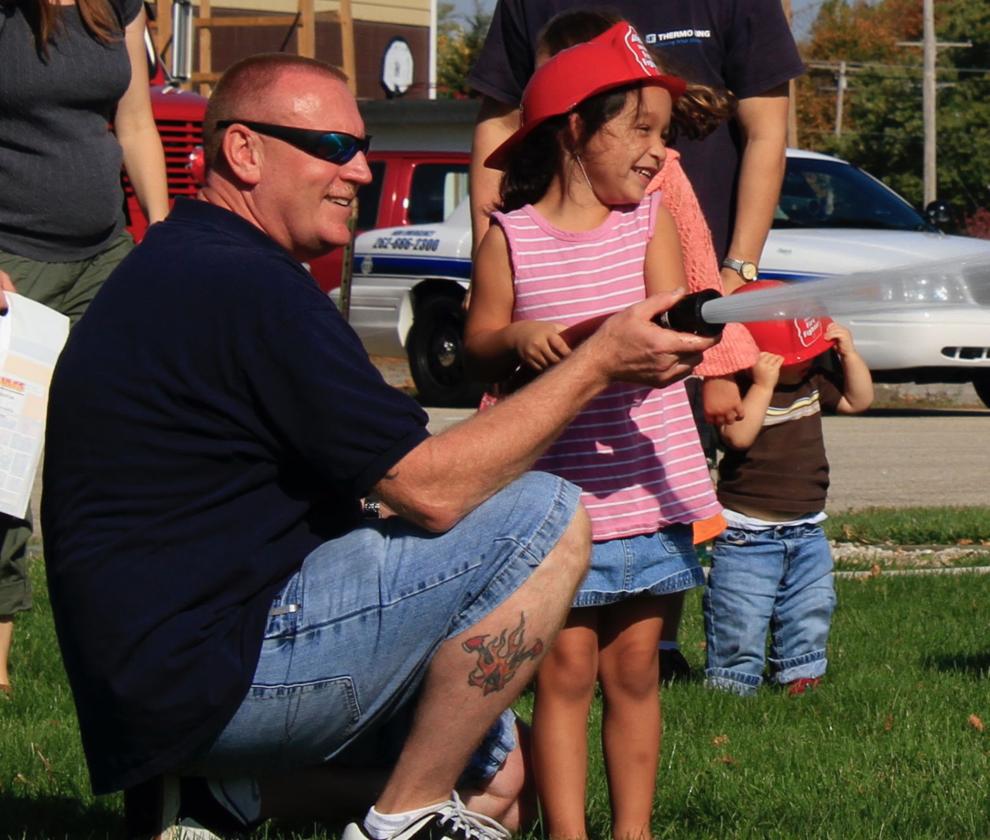 Jeff Erickson and wrapping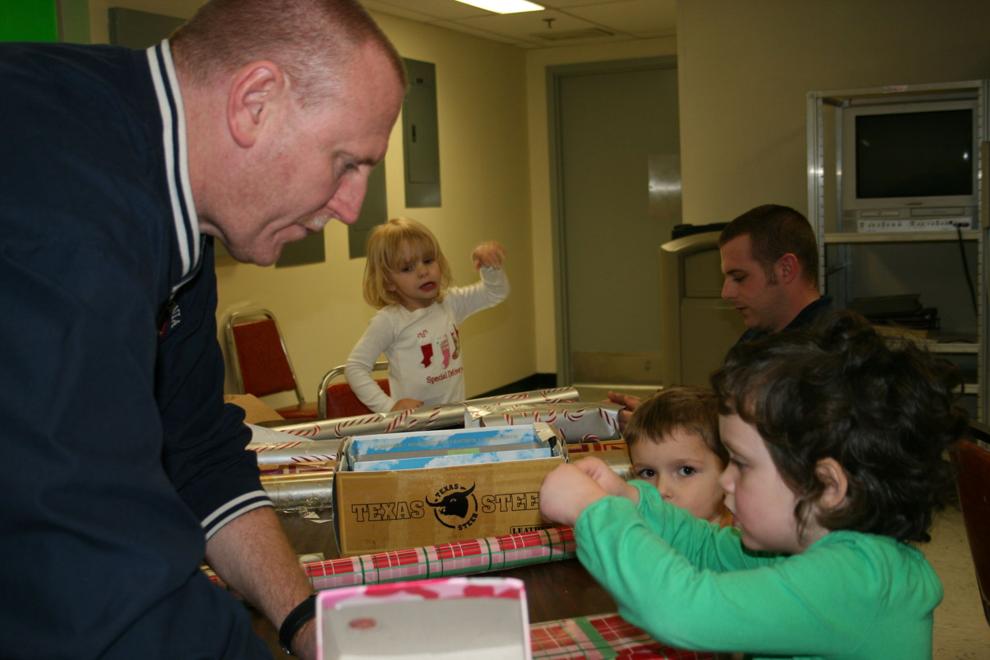 Fill the Boot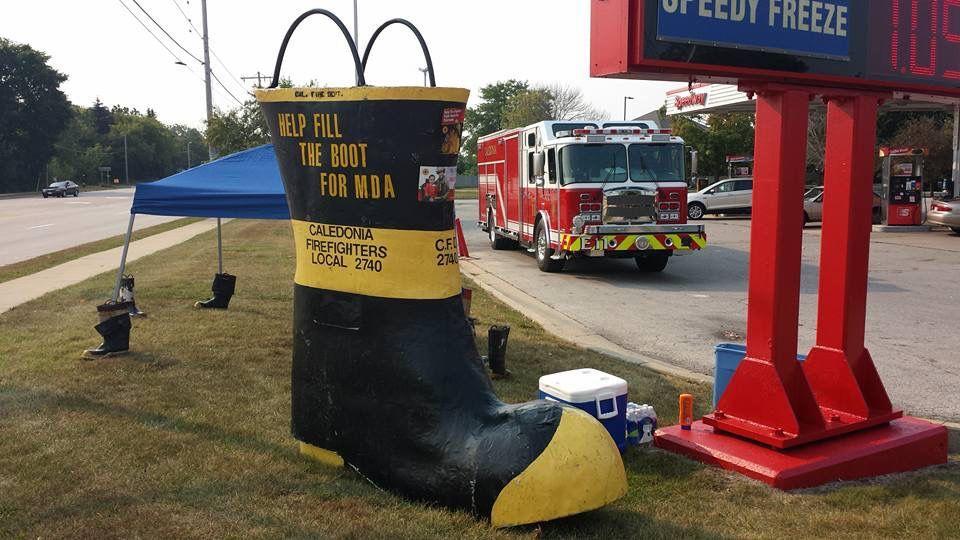 Fill the Boot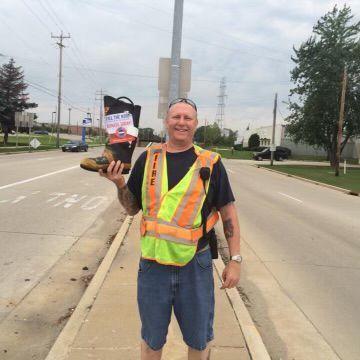 Fill the Boot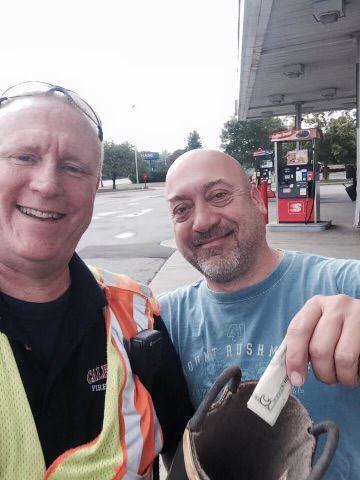 Fill the Boot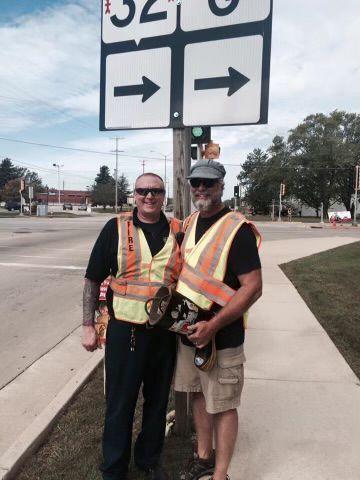 Fill the Boot group photo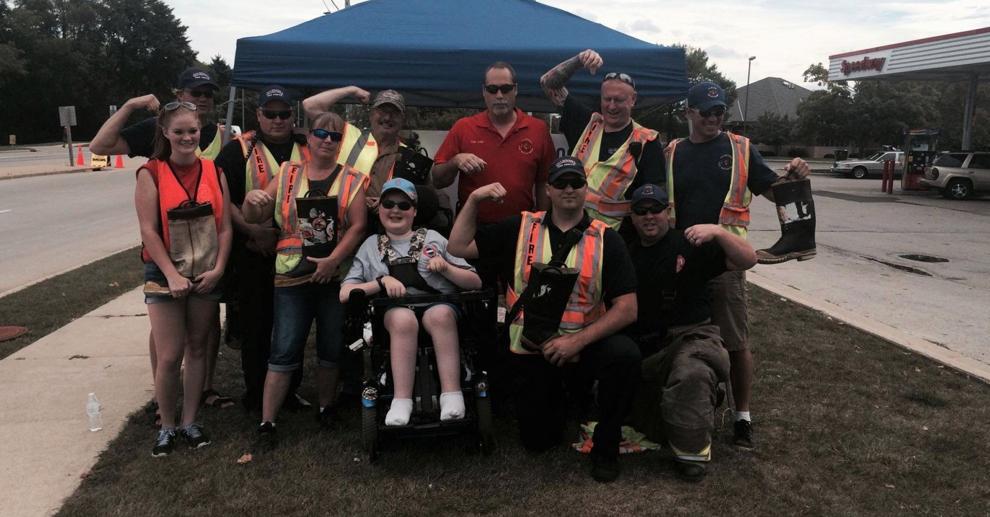 Jeff Erickson and two children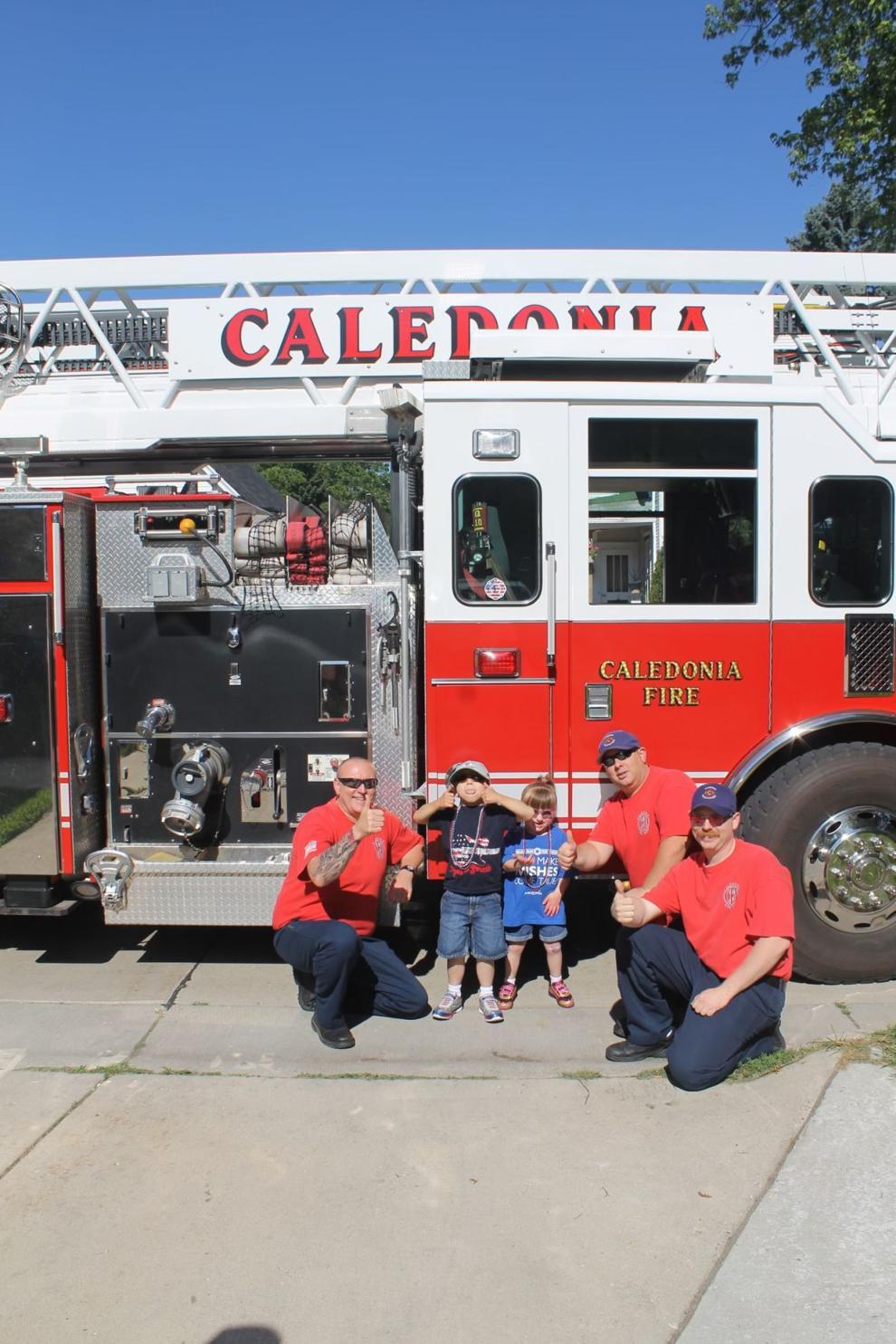 Jeff Erickson and two children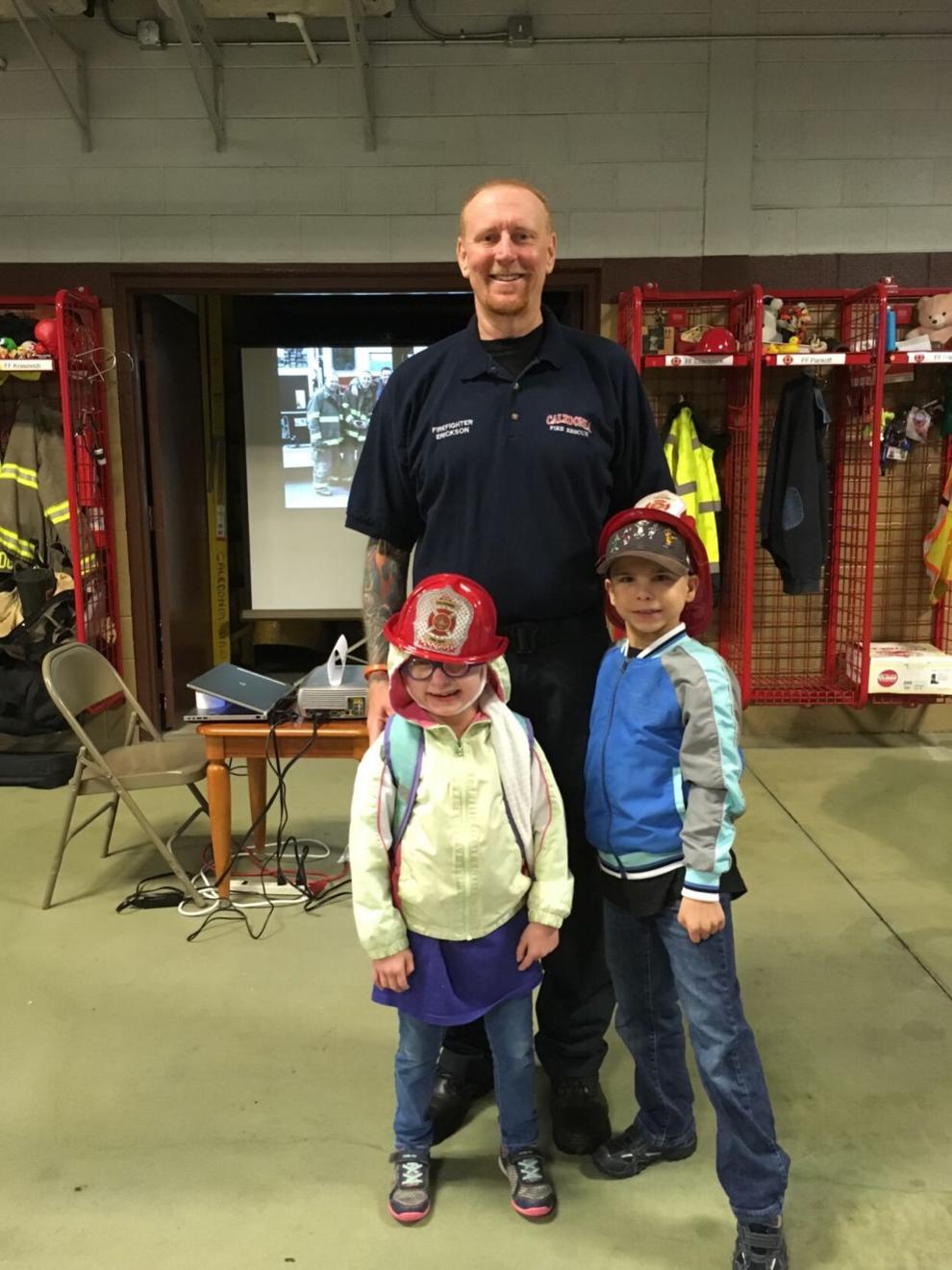 Jeff Erickson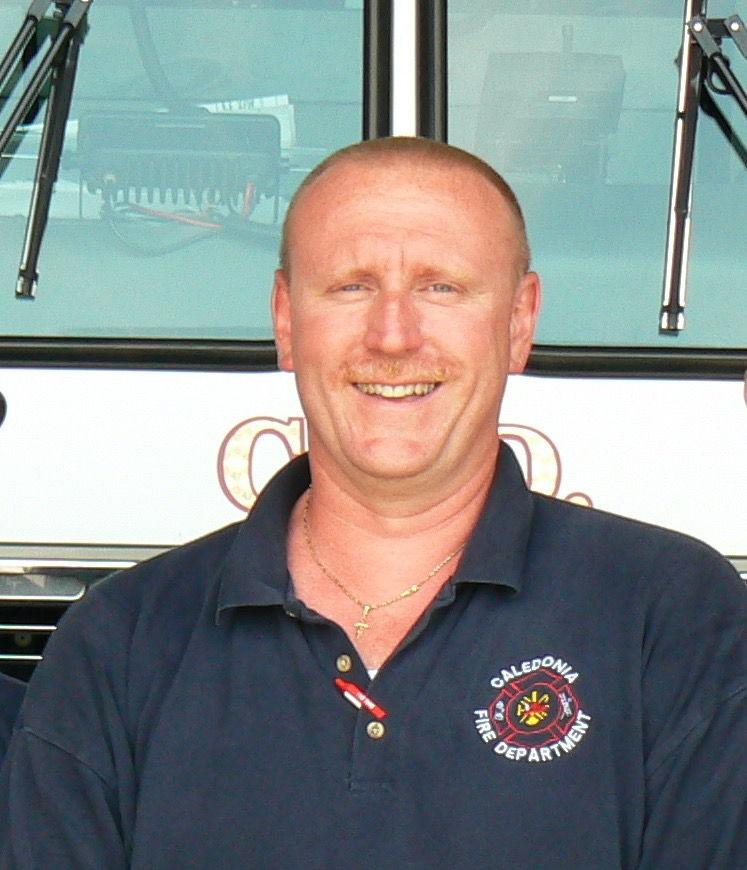 Jeffery Charles Erickson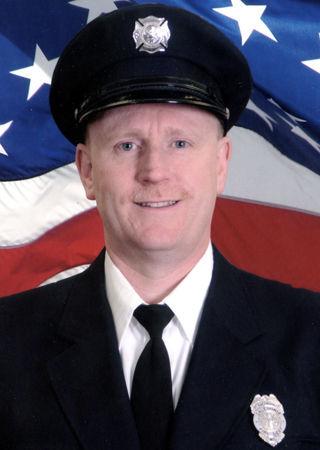 Jeff Erickson selfie
Station 10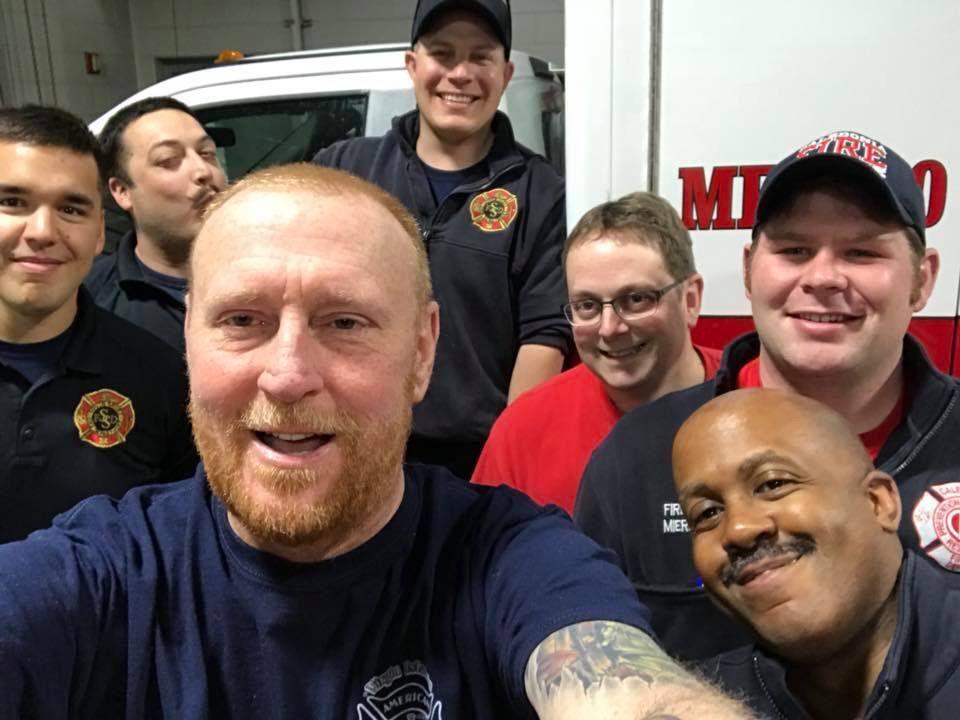 Axemen Motorcycle Club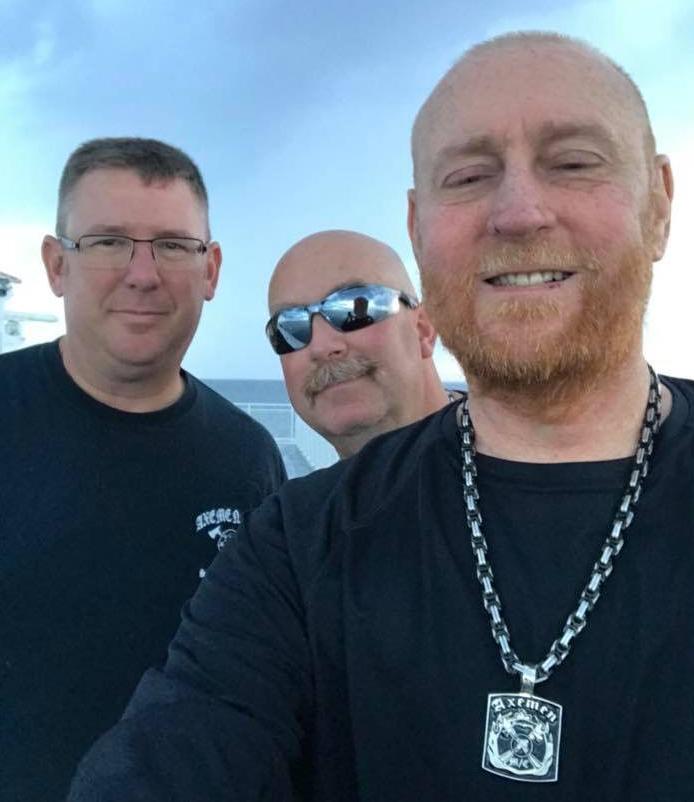 Jeff and Matthew with beer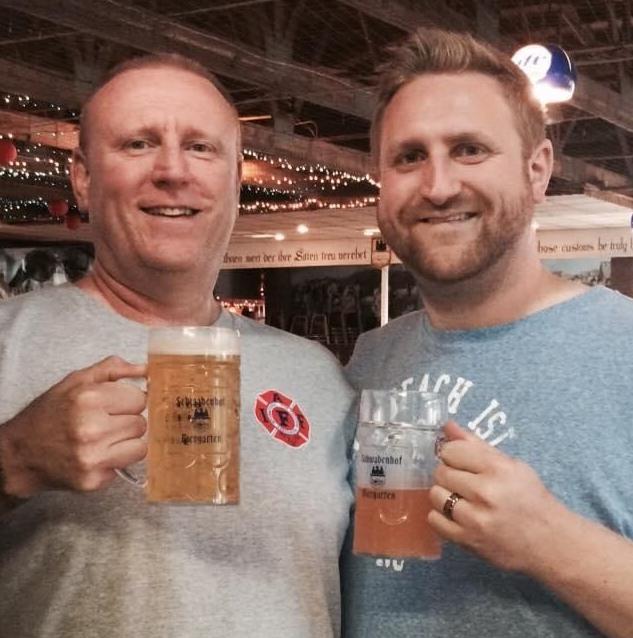 Jeff with Jeremy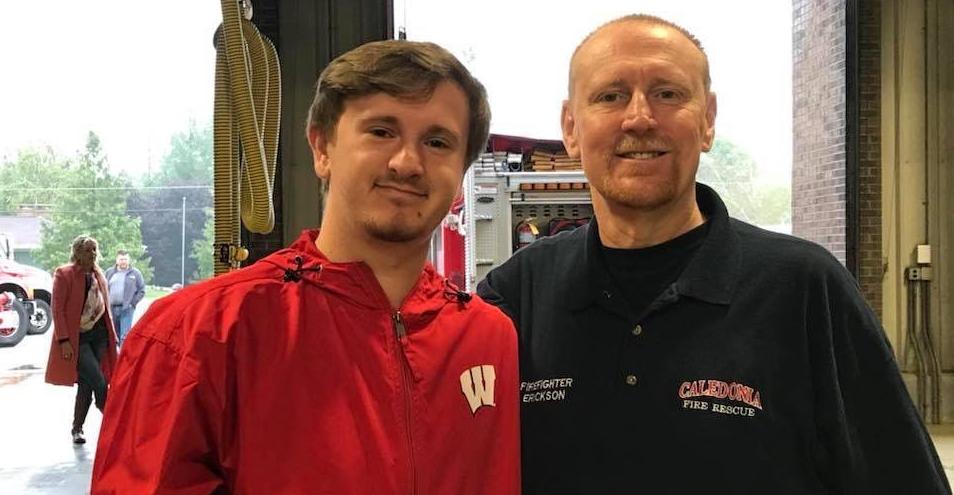 Jeff and his two sons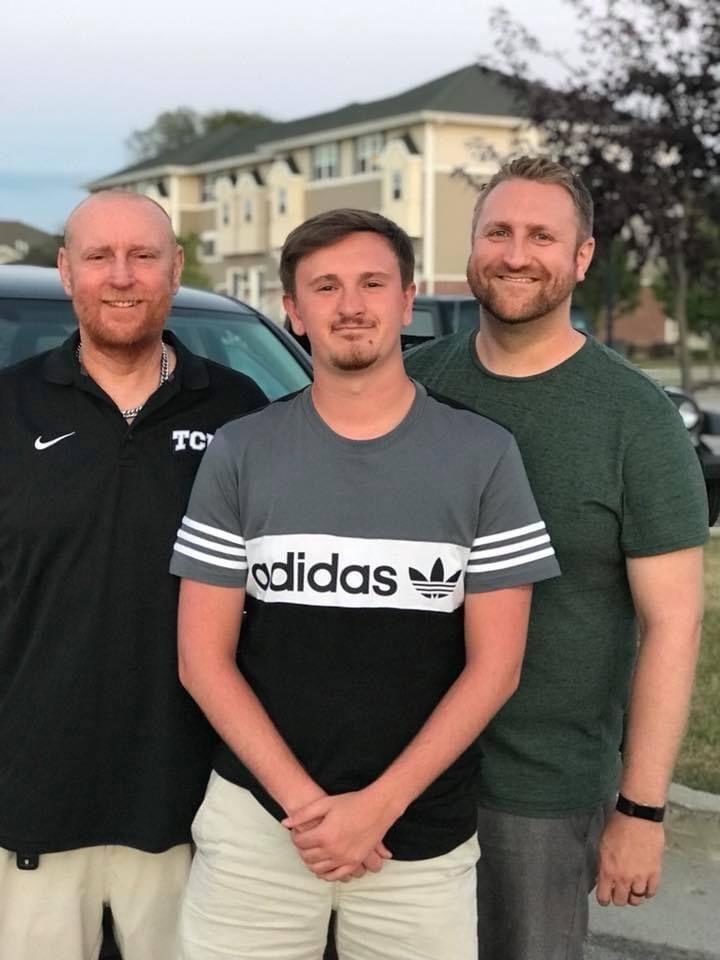 Jeff and Jeremy
Jeff and Brittany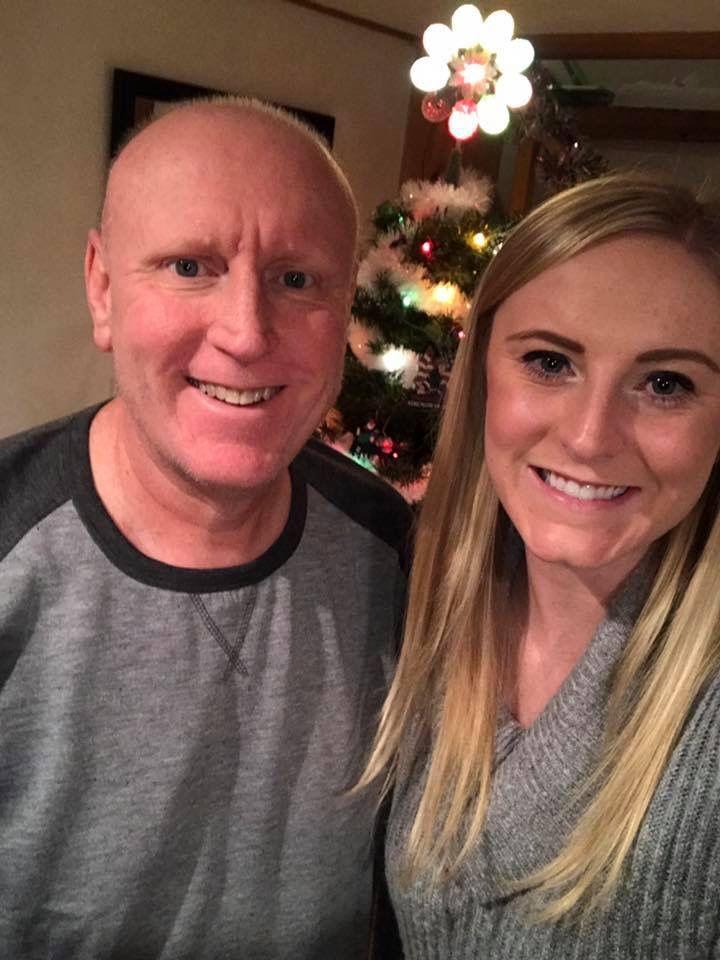 Caledonia firefighter Jeff Erickson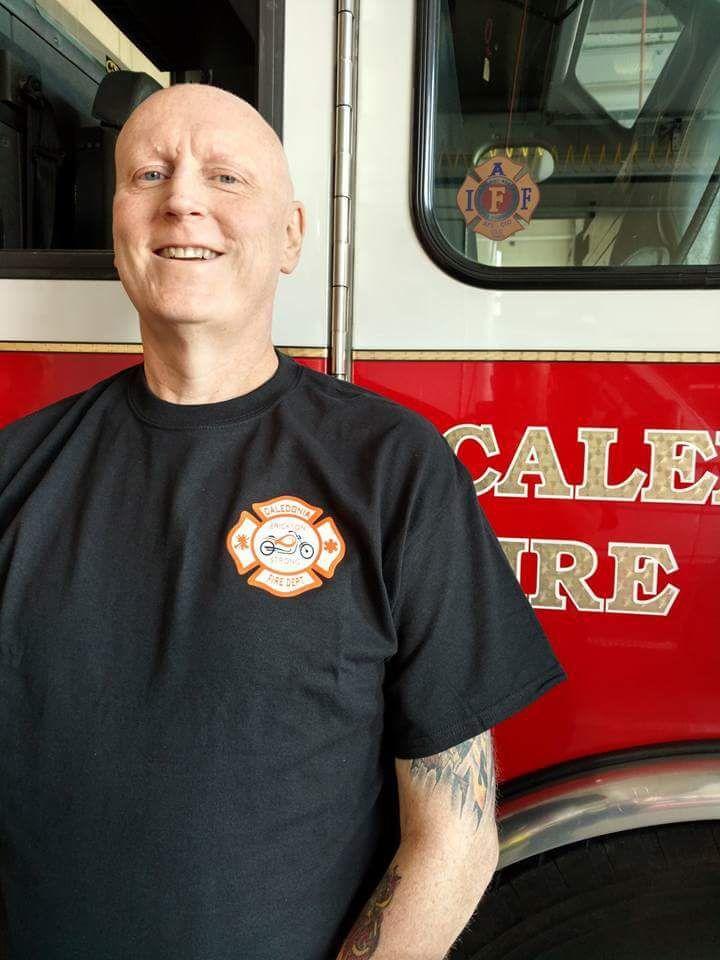 Jeff's last ride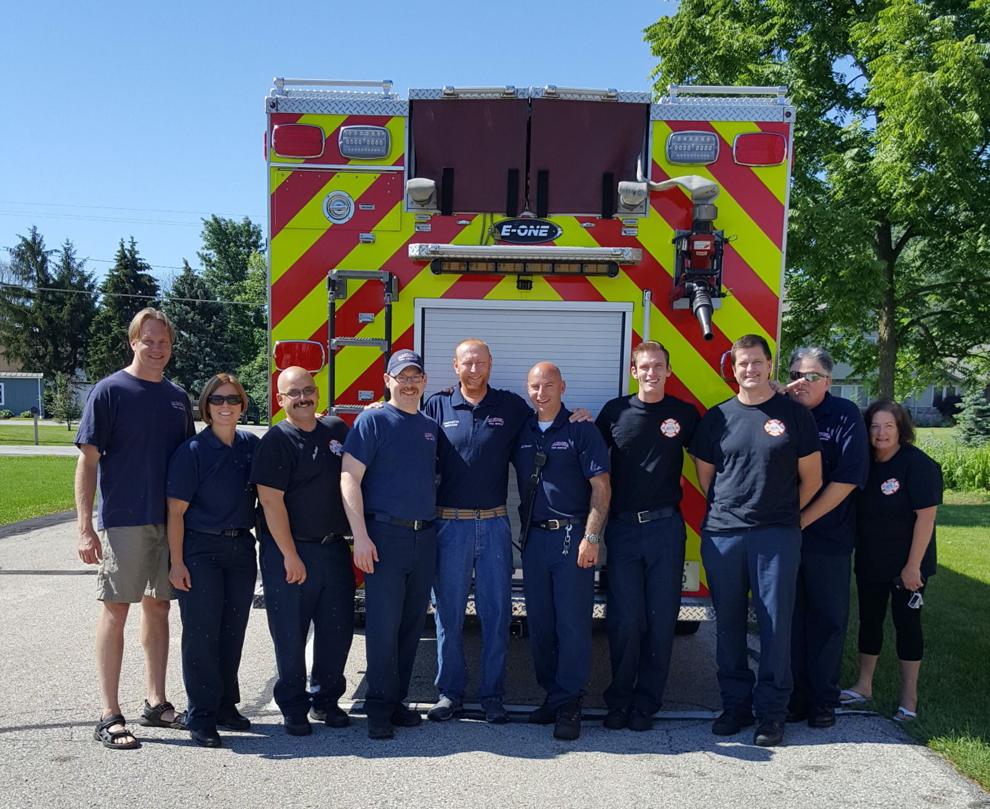 Jeff and Brittany at football game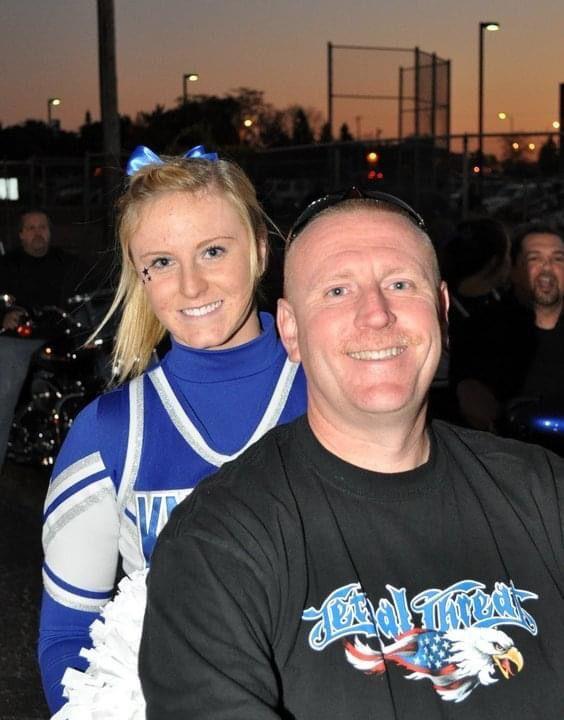 Jeff Erickson at formal event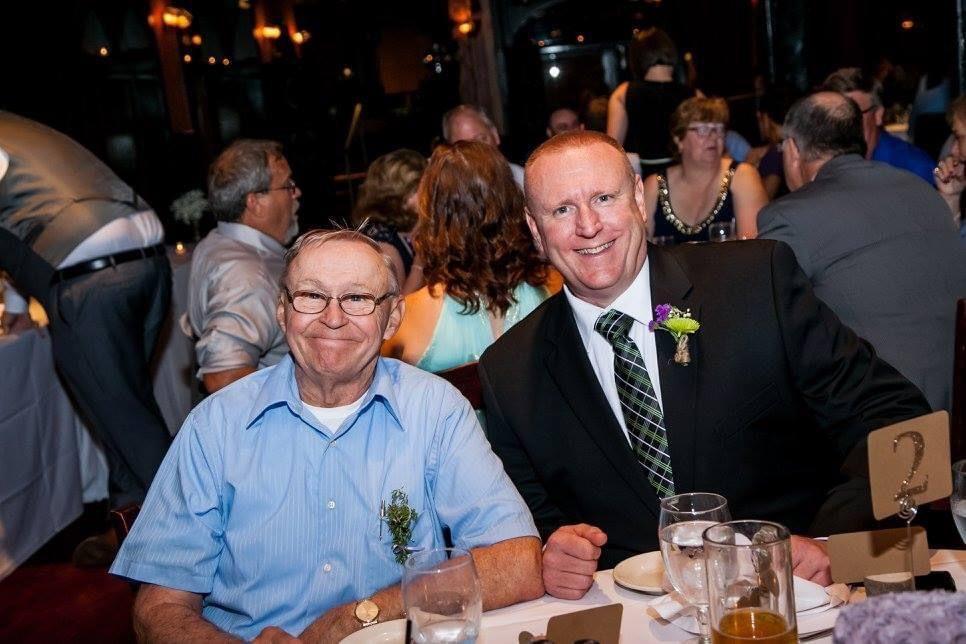 uniformed Jeff Erickson and dad Chuck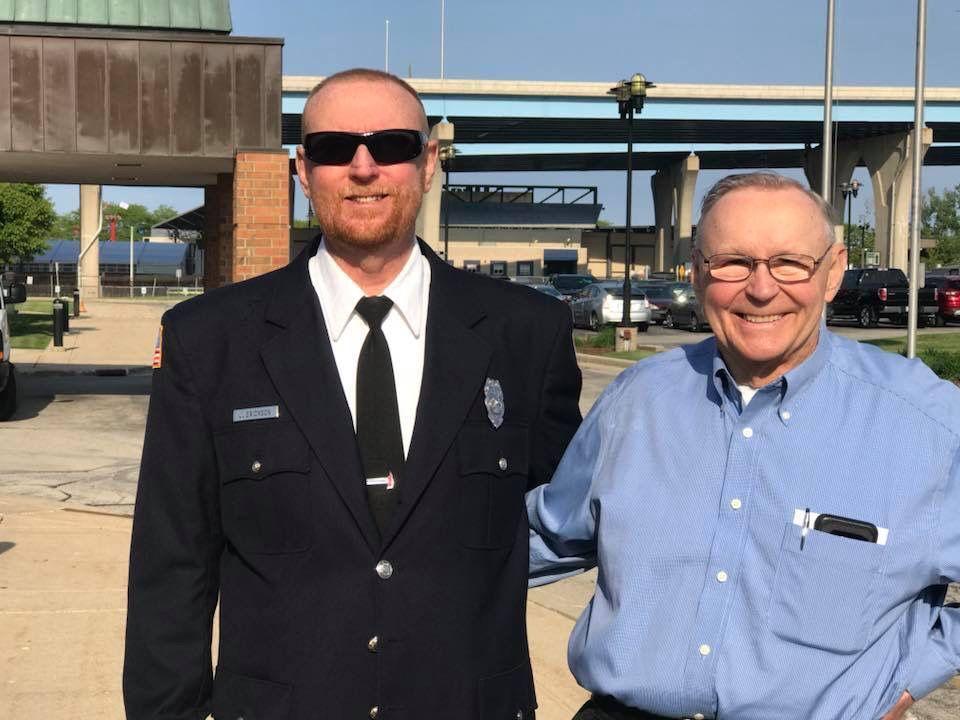 Brittany's wedding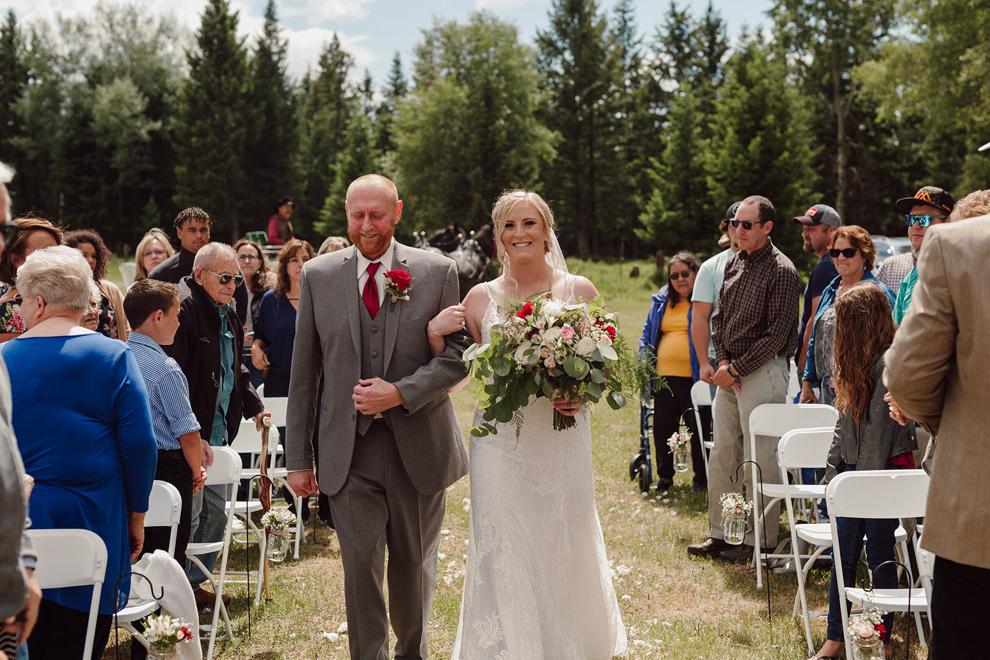 Jeff Erickson and Brittany's wedding
Family portrait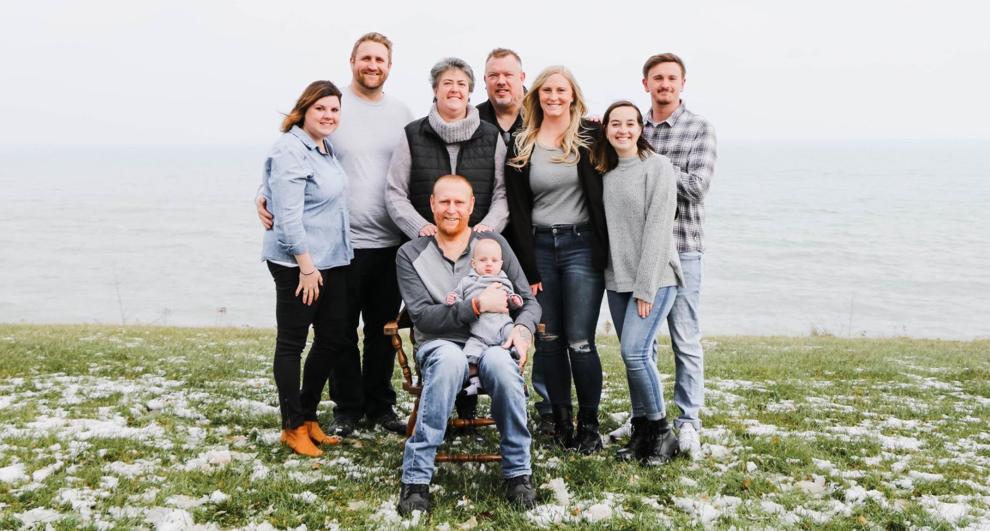 Family photo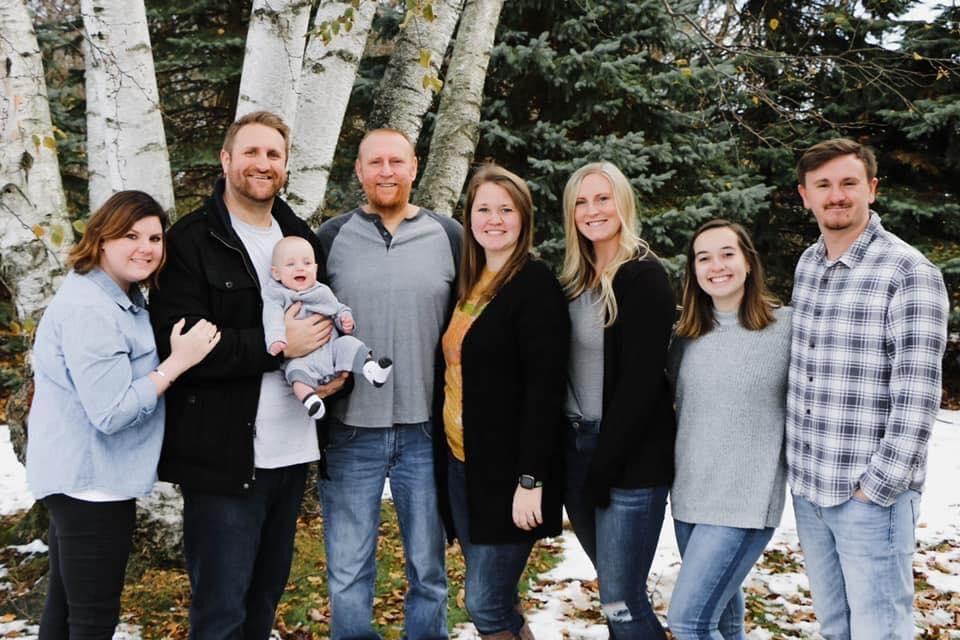 Jeff and Ryland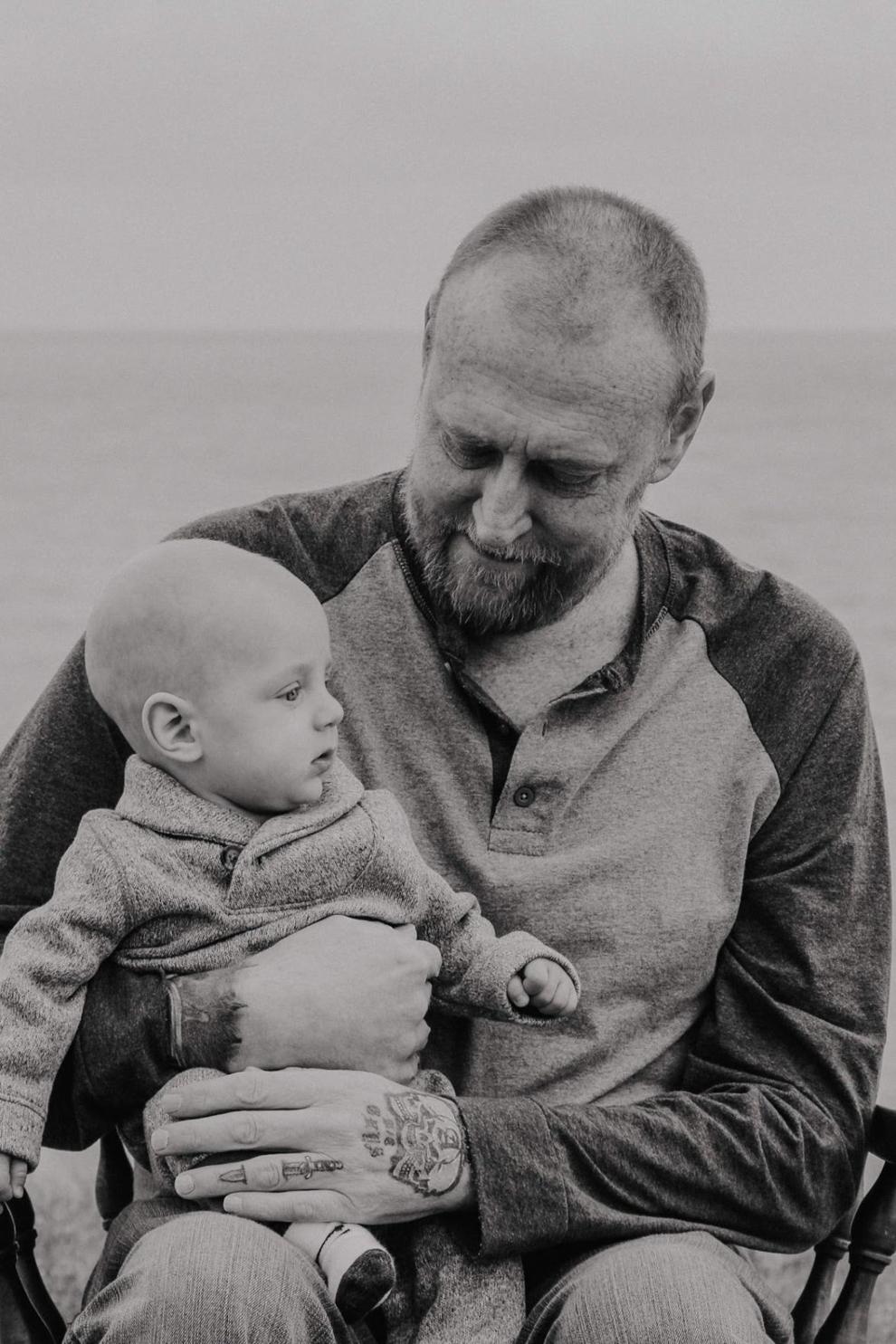 Jeff and bone marrow donor Brittany