BURLINGTON — Acknowledging that he was taking "a high-risk chance," Burlington's city fire chief gave a troubled firefighter one last opportunity to save his job in January 2020.
Four months later, the risky move backfired.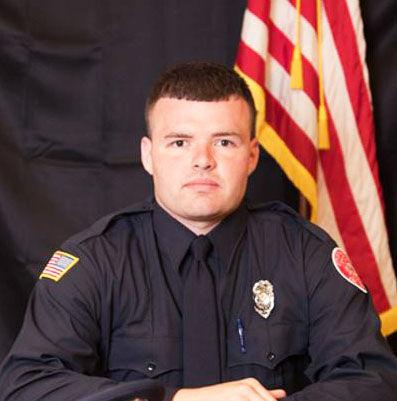 Now, the city faces a lawsuit for nearly $100,000 in damages that firefighter Justin Benko allegedly caused by driving over a privately owned bridge during an emergency.
City personnel records show that Benko had previously been investigated and reprimanded after fellow firefighters complained that he behaved unprofessionally and that he made derogatory remarks toward them.
Although Benko ultimately resigned in December 2020, taxpayers are potentially on the hook not only for the damaged bridge, but also for the cost of hiring attorneys to defend Benko.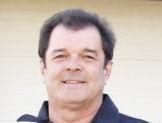 In a civil lawsuit, bridge owners Roger and Joy Bienemen are making an issue of Benko's past disciplinary troubles, and the fact that Fire Chief Alan Babe kept giving the beleaguered firefighter more chances to keep his $66,000-a-year job.
"The city failed to properly investigate whether or not Benko was a safe, fit and competent firefighter," the lawsuit says.
Babe declined to comment for this report.
Disciplinary issues
In responding to the lawsuit, the city's attorneys acknowledge that Benko had disciplinary issues. They deny, however, that he caused damage to the Bienemans' privately owned bridge while driving a fire engine to a fatal airplane crash on May 15, 2020.
The suit is pending in Racine County Circuit Court.
Benko says that he left the Burlington Fire Department on good terms, and that he has nothing but fond memories of his work there.
"I was always welcome, and I was loved," he said. "And I loved it back."
Contacted at his home in Sturtevant, the 31-year-old former firefighter said that driving across the Bieneman bridge was the only way to reach the airplane crash site.
He also said he does not understand why his on-the-job disciplinary issues are being raised in the bridge lawsuit.
"My time in Burlington was good," he said. "I've moved on."
Benko is a longtime player for the Racine Raiders minor league football team.
Burlington city records show that he was hired in the fire department in October 2015. He completed many different kinds of training, and he received a commendation for his role in resuscitating a woman who was found unconscious.
Placed on leave in 2018
But he was placed on administrative leave in 2018, records show, amid allegations that he failed to perform job responsibilities correctly. He also was accused of making comments toward or about co-workers that were described as "derogatory and denigrating" and "discriminatory and harassing."
A female co-worker told investigators that she "does not trust Benko, would not feel comfortable working with him, and feels he would not look out for her."
Benko denied the allegations, and an investigator concluded that there was insufficient evidence against him. He and the city signed a "last chance agreement" allowing him to keep his job.
But that was not the end of his troubles.
Records show that Benko was soon facing new allegations. In January 2020, the fire chief wrote a letter to Benko in which the chief said that he believed Benko had disrespected other firefighters and that Benko was so widely disliked in the department that other employees might leave because of him.
"I believe your cavalier attitude and disrespectful comments regarding your colleagues can put lives at risk and greatly hinders this department," Babe wrote.
The chief wrote that Benko was being reprimanded for "unacceptable and unprofessional behavior."
In outlining steps that Benko must take to keep his job, including following safety rules, the chief added: "I am taking a high-risk chance on you by keeping you as part of our fire service."
As a member of Racine Professional Firefighters Local 321, Benko had the labor union's support while he was dealing with the disciplinary issues.
Union President Jose Carbajal declined to comment except to say that the union did work with Burlington city officials on Benko's behalf.
"The union represented Justin the way it would any other member," Carbajal said.
Fatal plane crash
Four months later, on May 15, 2020, a small airplane crashed near Roger and Joy Bieneman's property, located in the Town of Burlington close to the Burlington Municipal Airport. A road near the airport is named after Roger Bieneman's family, which has been part of Burlington since its pioneer days of the 1840s.
The airplane pilot, David Lee Schmutzler, 80, of Port Washington, was pulled from the wreckage. But he died from his injuries the next day at a hospital.
According to the Bieneman lawsuit, Benko was among the firefighters responding to the plane crash, and Benko drove a fire engine across a private bridge on the Bieneman property. There were warning signs of weight limits on the bridge, and Benko had other avenues to access the crash site, the suit alleges.
The fire engine weighed more than 40,000 pounds and caused "severe structural damage" to the bridge, the suit stated, adding that repairs to the bridge cost $93,724.
The suit, filed in June, seeks unspecified damages, plus attorney fees and other costs.
The suit alleges that Burlington city officials were negligent in employing Benko despite his disciplinary issues, and in allowing him to operate a fire engine. It states: "The city breached its duty of care by entrusting its fire engine to Benko when it knew, or should have known, Benko was unfit to be a firefighter."
Roger Bieneman declined to comment on the lawsuit.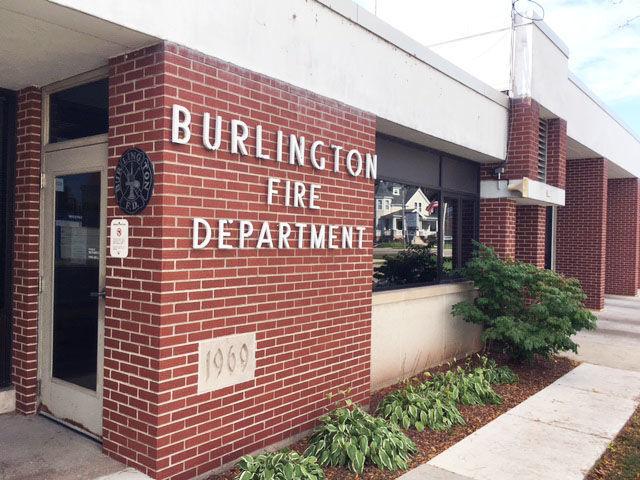 Named as defendants are the city, the Fire Department, Benko and two insurance companies. All of the defendants, except one insurance company, are represented by the same attorneys.
In December 2020, seven months after the plane crash, Benko again was placed on administrative leave. He resigned a short time later under an agreement worked out by him, the city and the firefighters union.
The Burlington City Council was briefed on the matter behind closed doors at a special meeting Dec. 22, 2020.
City Administrator Carina Walters declined to comment.
No trial date has been scheduled in the bridge lawsuit. The Bienemans have requested a jury trial.
IN PHOTOS: Local fire departments practice firefighter safety and survival in Caledonia
Firefighters at the house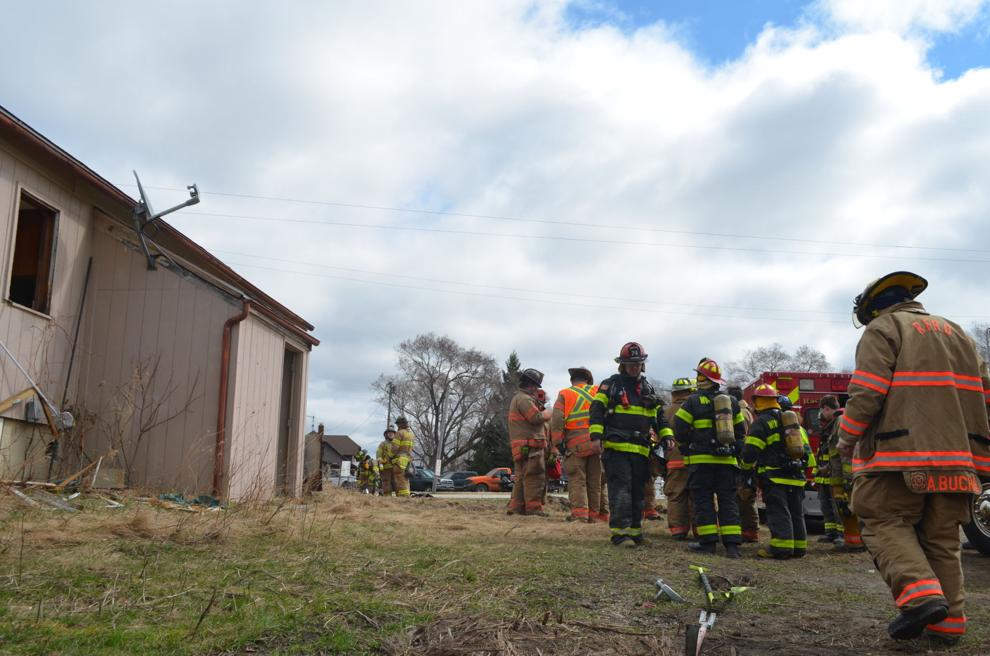 Breaking it down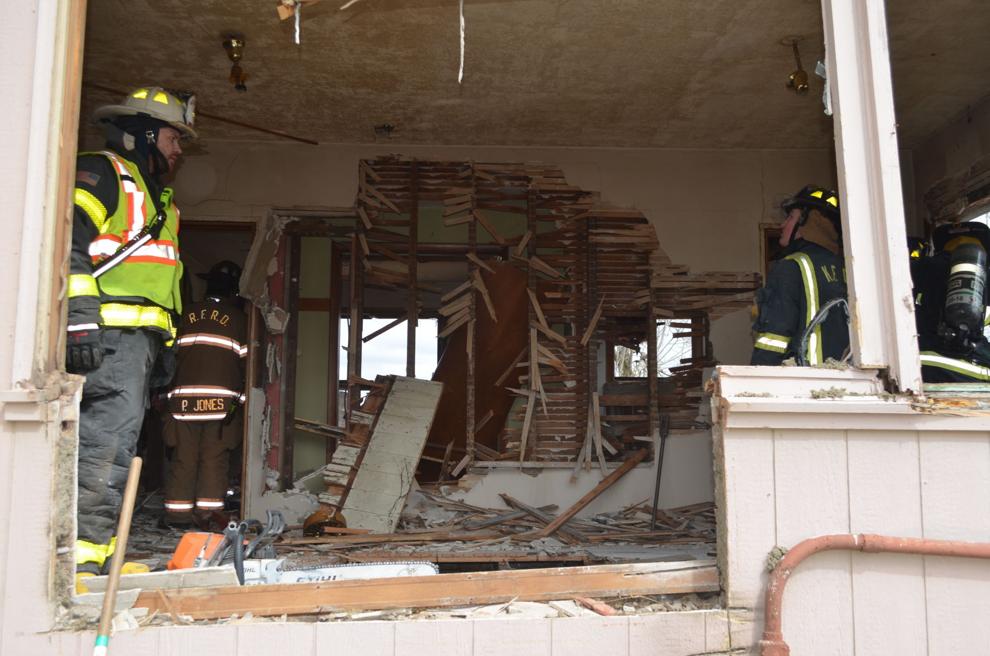 The perfect pose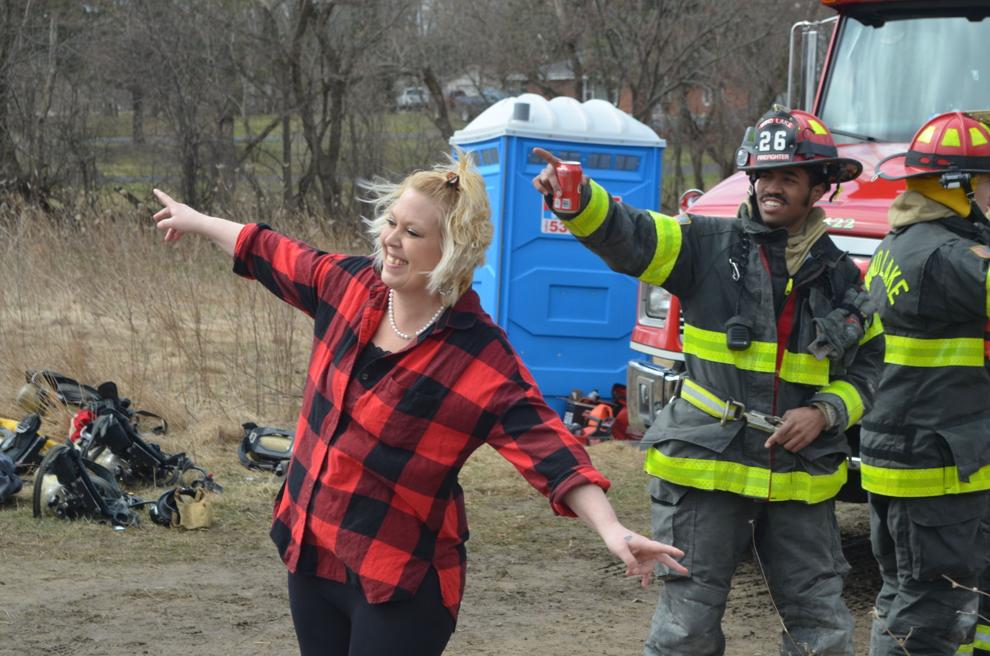 Ready to train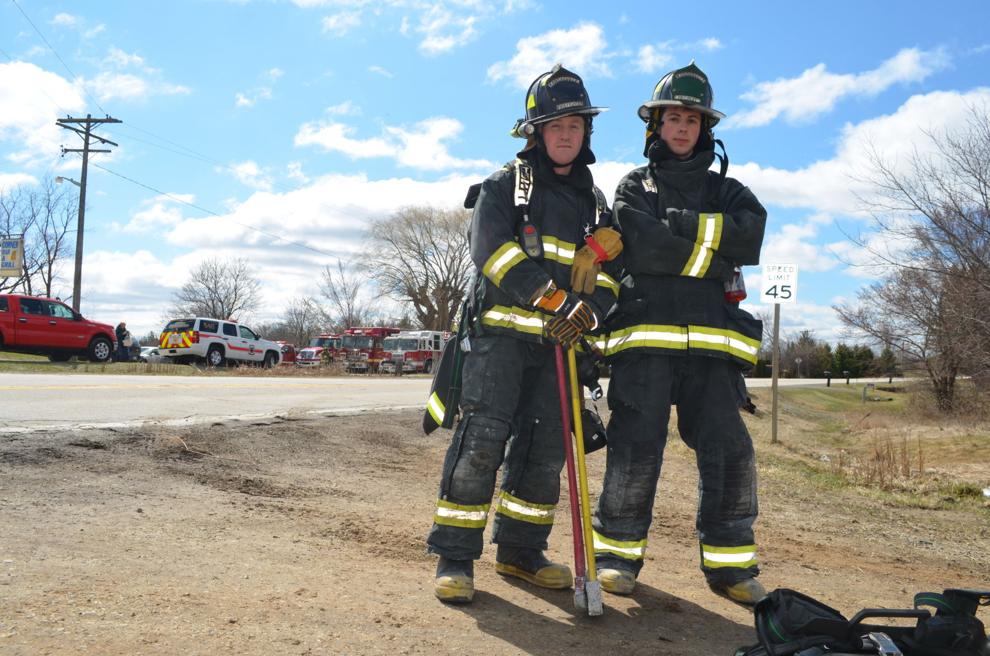 Planning it out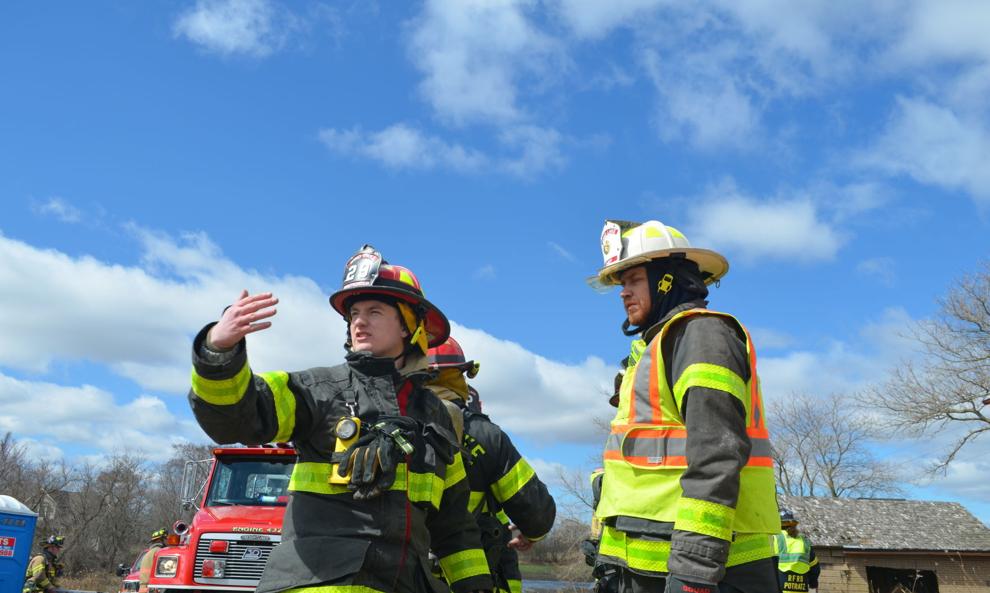 Plenty of crews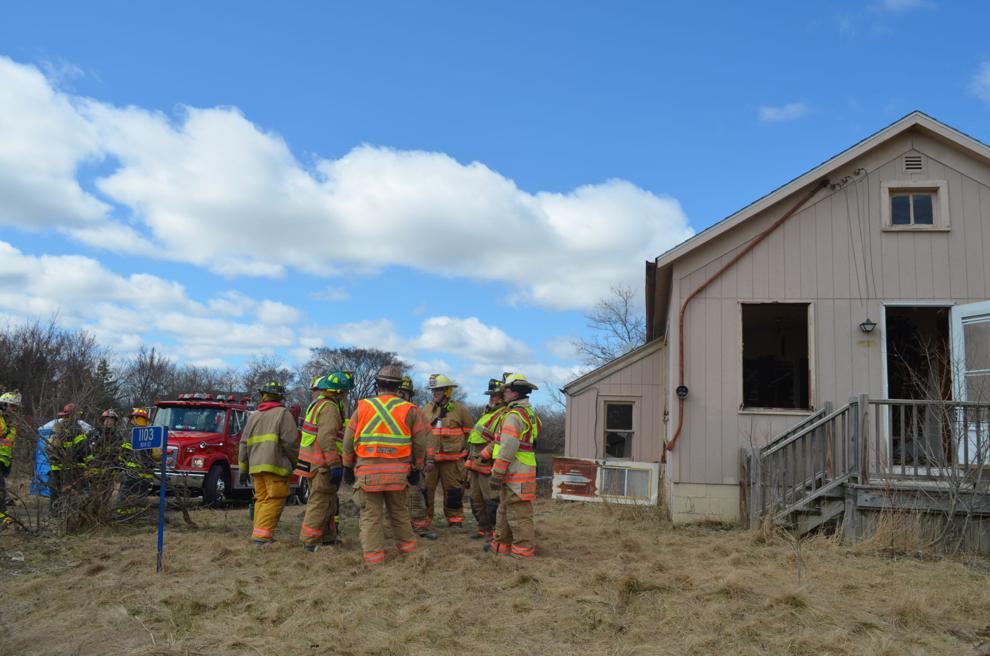 Keeping warm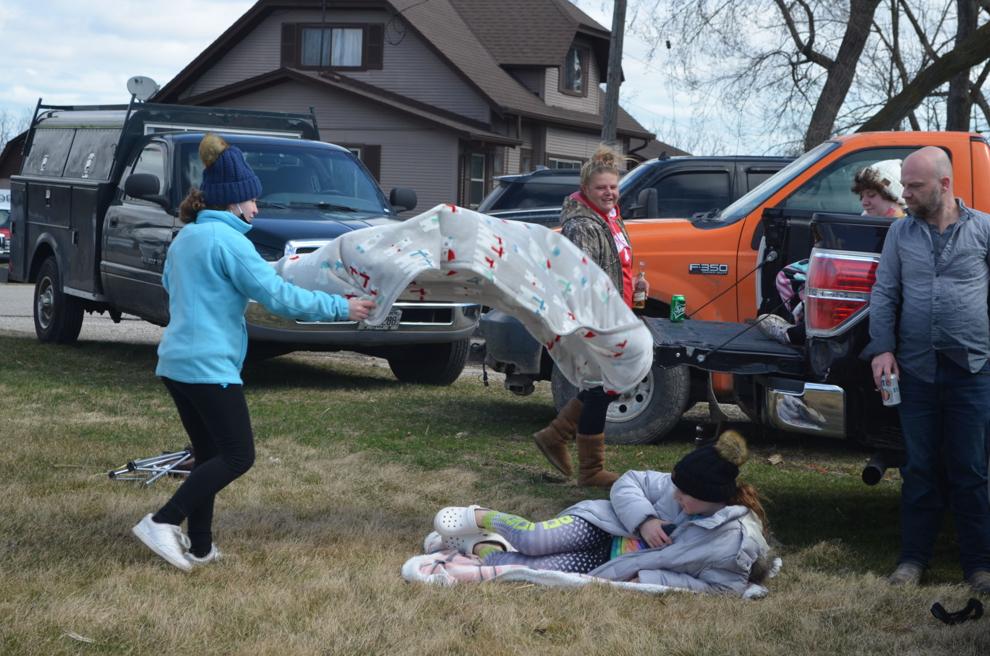 Corner Bar & Grill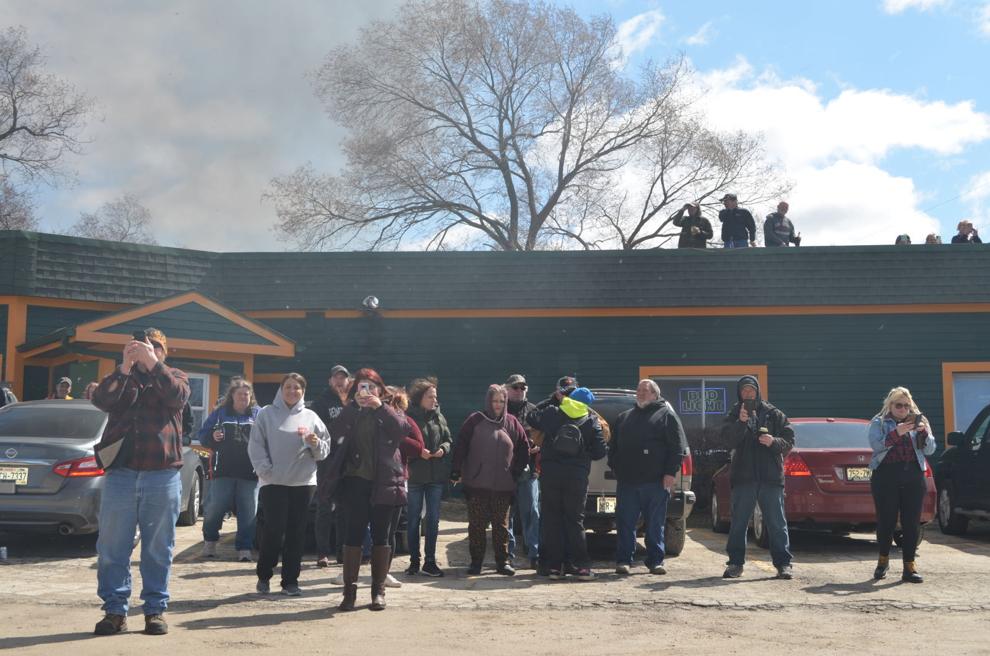 A smoky selfie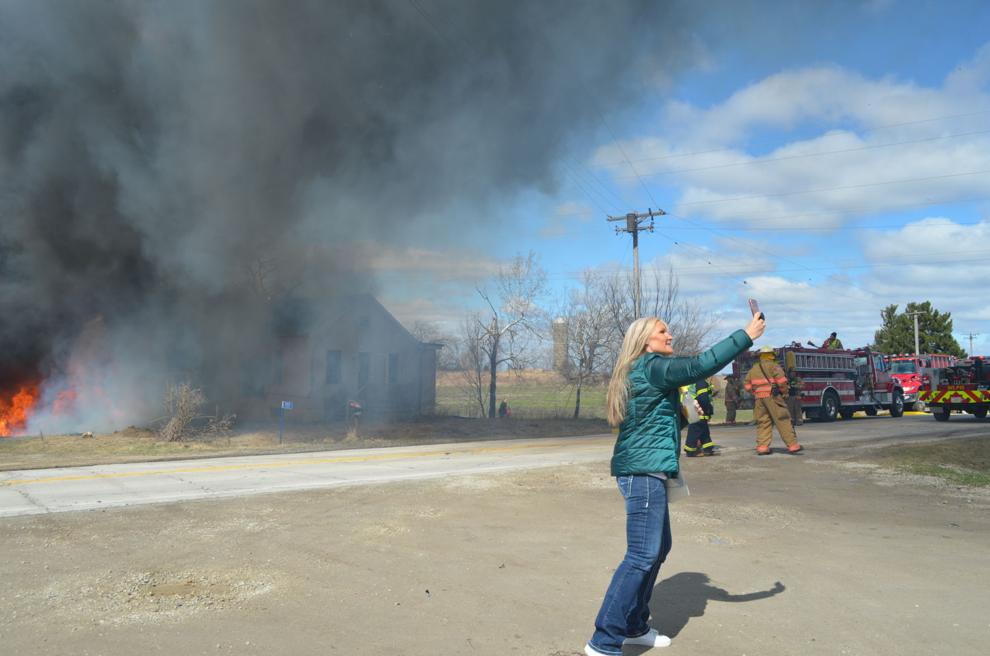 The size of it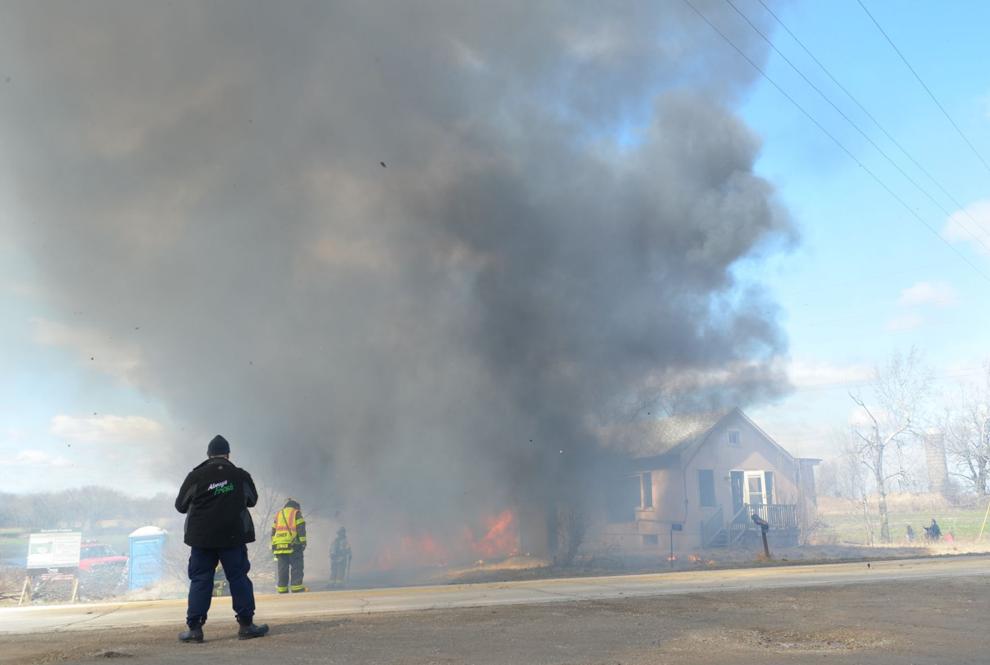 It's like a waterpark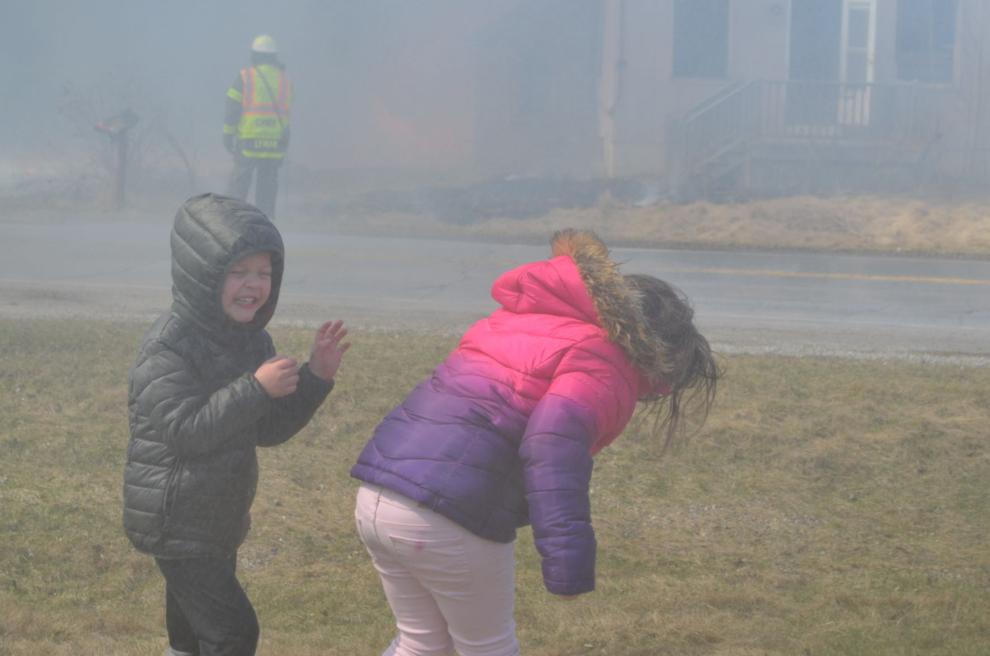 Putting it out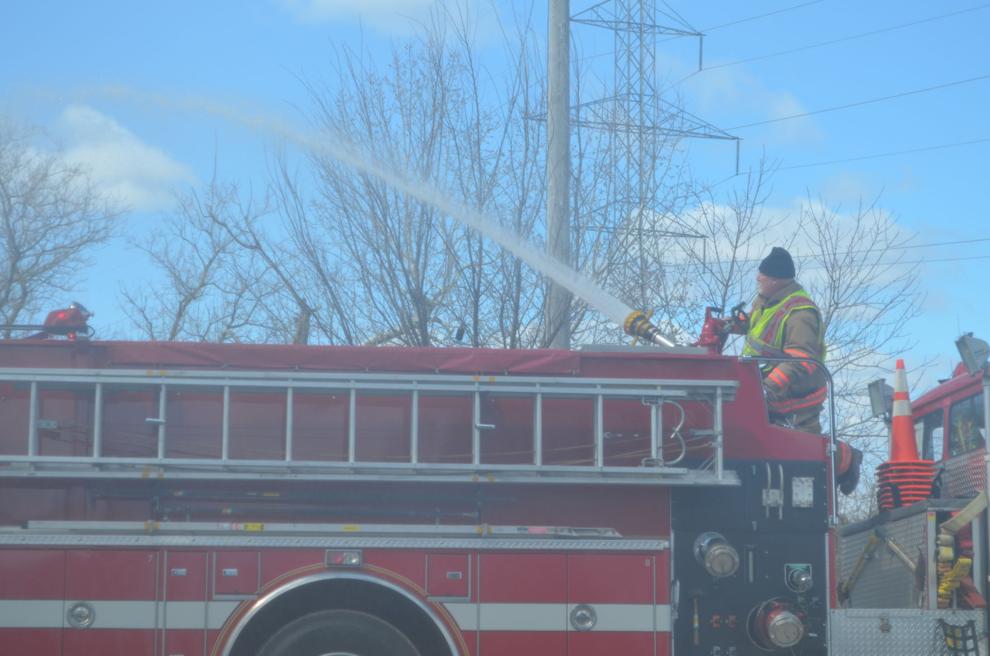 The fire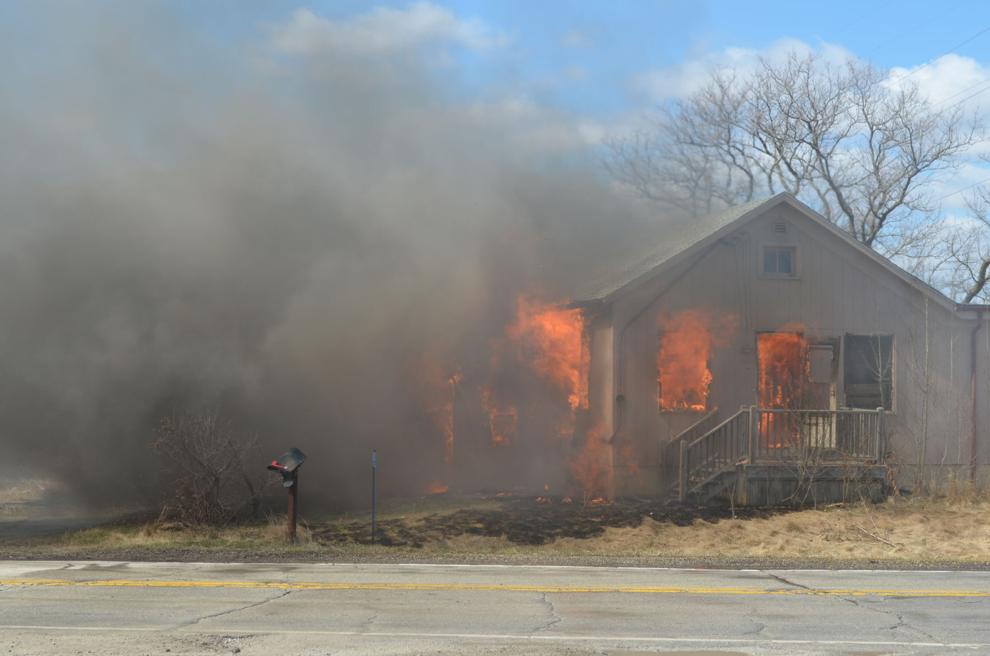 Another view