RACINE — A Downtown with no one-way streets, dedicated bicycle lanes, a remodeled Monument Square and — amazingly — just one traffic light.
Those were among the features of the final Downtown redesign that Toole Design Group showed an audience of about 50 people Thursday evening at the Johnson Building, 555 Main St. Silver Spring, Md.-based Toole, which also brought in parking experts Walker Consulting, was hired to study Downtown Racine and make recommendations on how to improve its traffic, parking and Monument Square to enhance Downtown's success.
During a public session in July, Ian Lockwood, a principal and traffic engineer with Toole, previewed what was presented in final form Thursday evening.
One of the best ways to improve a downtown, Lockwood said, is to get rid of one-way streets and narrow them to two automobile lanes.
"Every single time — and I can't think of one exception — where we have restored two-way operations on the streets, businesses have gotten better," Lockwood said.
Before the evening session, Lockwood explained Toole's plans for Downtown Racine. A key part of the plan is to narrow Main Street to two driving lanes and convert Lake and Wisconsin avenues, as well as Sixth and Seventh streets, to two-way thoroughfares.
"Through the Downtown, there's no car-carrying capacity issue at all," Lockwood said. "On Sixth or Seventh, there's 9,000 cars (daily), and you just don't need signals, and you don't need the four lanes on Main Street.
"So, we can recycle those two unnecessary lanes for better things: sidewalks, trees, bike facilities — that sort of thing, a bigger square.
"And, we can get rid of the traffic signals, because we've heard a lot about speeding in the Downtown. If you see a green light, and you didn't see it turn green, you think you might get stopped at the red, so people speed up.
"Nobody speeds up to make the stop sign," he added with a chuckle.
"So, the whole place will be calmer, quieter, more pedestrian friendly.
"Plus, if you're in your car, you're not sitting at a red light, waiting for nobody to cross, sitting there wasting gas."
Toole studied where Downtown would need four-way stops and which intersections would need stop signs at the minor approaches. "So, maybe every second (block)," Lockwood said.
The only traffic signal that would be needed in Downtown itself would be at Main and State streets, Lockwood said. Just outside of Downtown, they recommend keeping one at Sixth and Marquette streets.
"It's costing you a lot of money to maintain (the traffic signals) every year," Lockwood added. "You have to power them, time them … all that goes away.
"And, you don't have those posts blocking the sidewalk and all that ugliness in the sky, and the speeding that they create."
Sixth, Seventh streets
Another Toole suggestion for Sixth and Seventh streets is to separate them at the roundabout just outside of City Hall.
"We've found a way to recycle a lot of the work that was done in the middle (of the roundabout) … and just make some alterations on the edges," Lockwood said.
To get from Sixth to Seventh or vice versa, he pointed out, there are seven other ways to cross between those streets.
The consultants also want to make Sixth Street the main entry lane into Downtown — not Seventh Street as is now the case.
Toole also wants to take truck traffic entering Downtown via Seventh Street and send it north along Wisconsin Avenue when that has been made a two-way street, then over to Main Street just south of the Main Street bridge. The firm has begun talking with the Wisconsin Department of Transportation about changing the official truck route.
Asked about the cost of implementing Toole's recommendations, Lockwood replied: "Most of it's quite inexpensive, because you're simply removing the (traffic) signals and putting up a stop sign and changing the paint."
"The (main) expense is going to be at the square," he said.
Don't block lake views
One area of focus by Toole has been to maintain and enhance any lake views from Downtown. The company is concerned about the proposed Sheraton Hotel and convention center that would attach to Festival Hall's south end. Lockwood said they think a better option would be to create a smaller footprint there, go taller if necessary, and keep the view looking east along Sam Johnson Parkway open.
The consultants also propose moving the north end of Pershing Drive slightly uphill, toward Downtown, and enlarging the small park area there where the street bends.
For Sam Johnson Parkway, Toole suggested the idea of creating Honor and Innovation Row there, a series of small monuments to Racine's inventors and inventions.
Toole's partner in the study, Walker Consultants, made numerous recommendations about how the parking system could be made more user-friendly and modernized. It did not recommend removing parking meters from the streets — although one system would reduce the number of them while still encouraging turnover in the spaces.
"It was great to see Toole and Walker engage with the community and listen to all stakeholders before giving final recommendations," said Kelly Kruse, Downtown Racine Corp. executive director. She said Toole listened to more than 500 stakeholders before unveiling the final plan.
"If the city implements the ideas presented in the coming years, Downtown could have safer streets for pedestrians and bikers, better parking solutions and stronger activation of Monument Square," Kruse said.
Mayor Cory Mason, looking ahead, said: "I appreciate the work Toole did for the city. They facilitated meetings that engaged our residents in a thoughtful way, and I am grateful for everyone who took the time to participate in the process.
"I am excited about the possibilities Toole has helped us envision, but I also see this as really just the beginning of the conversation. As a community, we now need to look at the vision as presented to us, and have honest discussion on what to prioritize and how to pay for it. As we begin to prepare the next city budget, I look forward to having those conversations with our residents and the Common Council."
Gallery: Check out the 29 benches that celebrate Racine's history Downtown
Vintage Postcard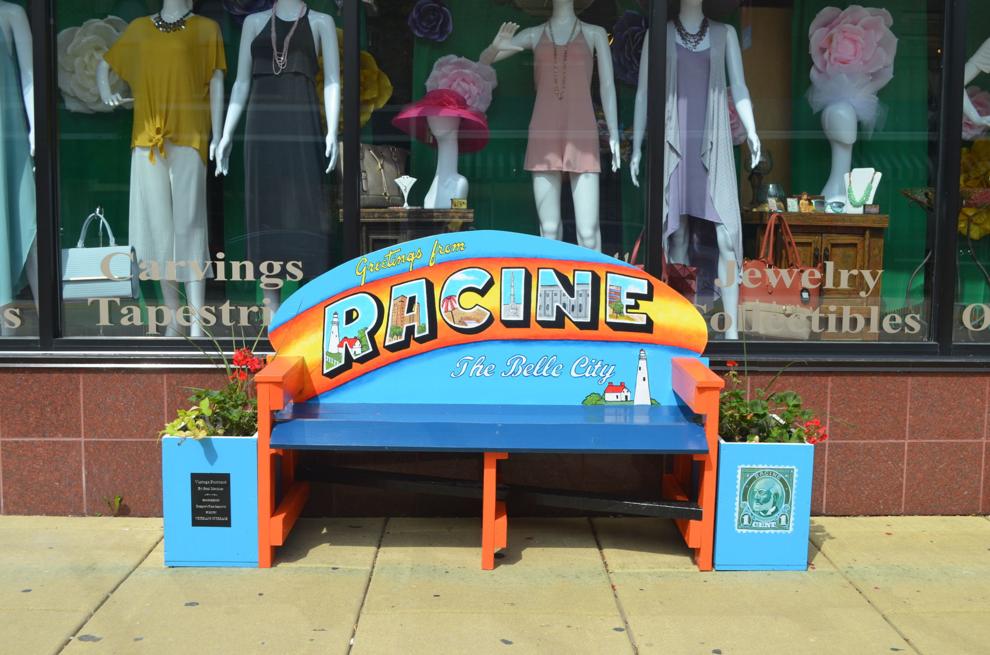 2019's Public Art Project features benches
The theme to 2019's Public Art Project is benches featuring Racine's past, present and future. The benches are located throughout the Downtown area and will remain there through the summer. 
EverGreen, Ever Learning, Ever Growing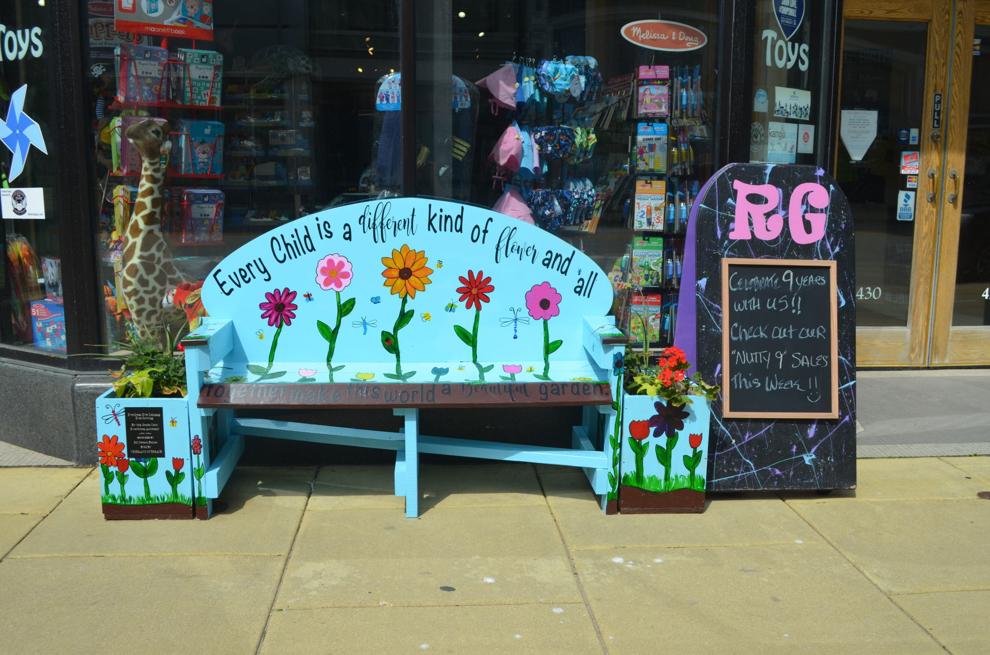 Do I Have a CASE For You
Recycled Parts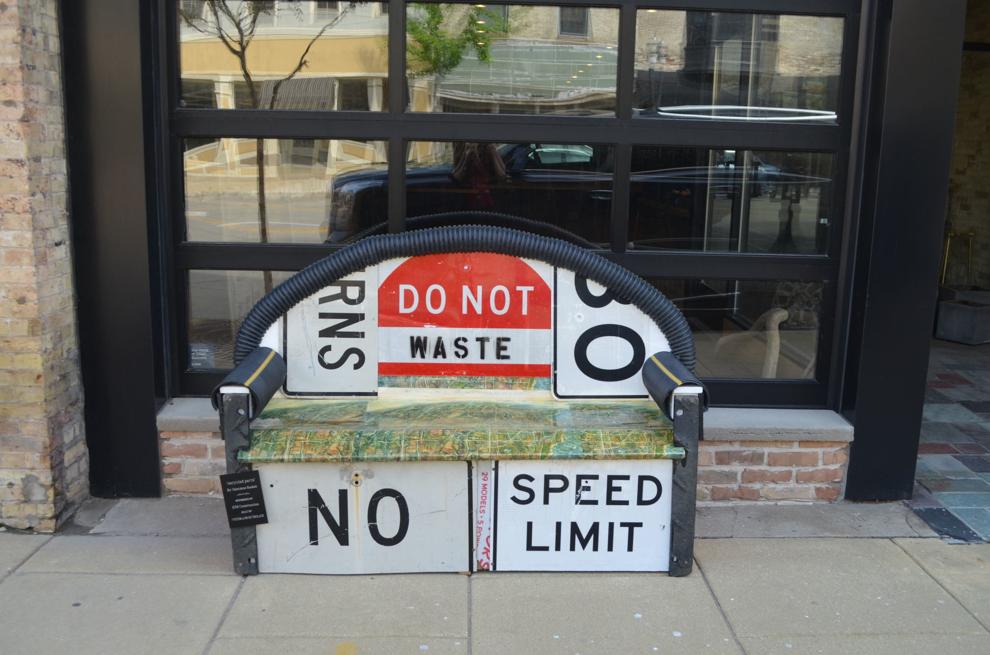 Golden Books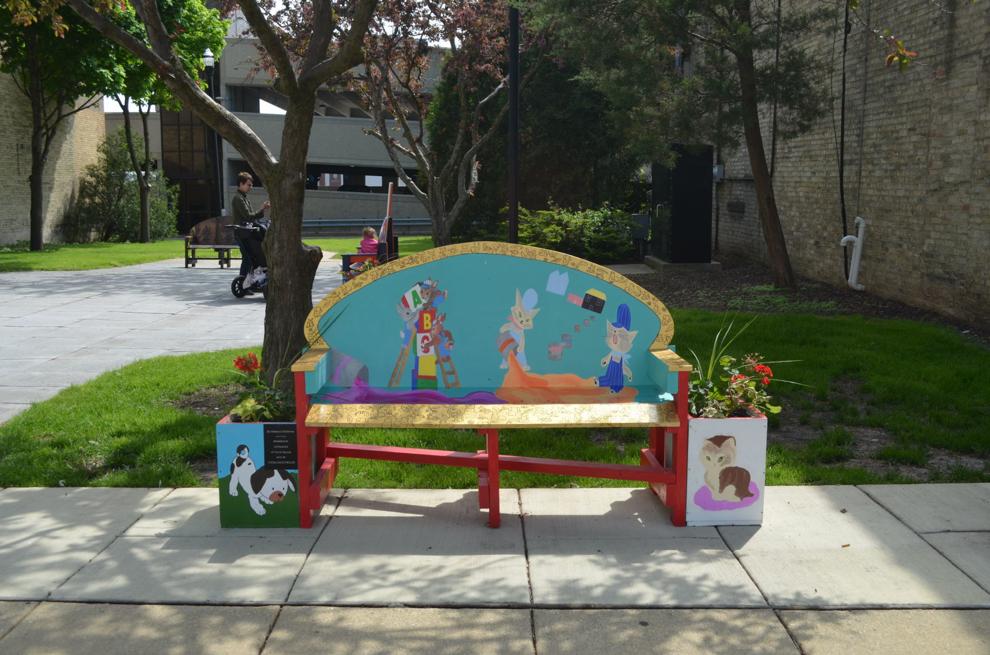 Panther Pride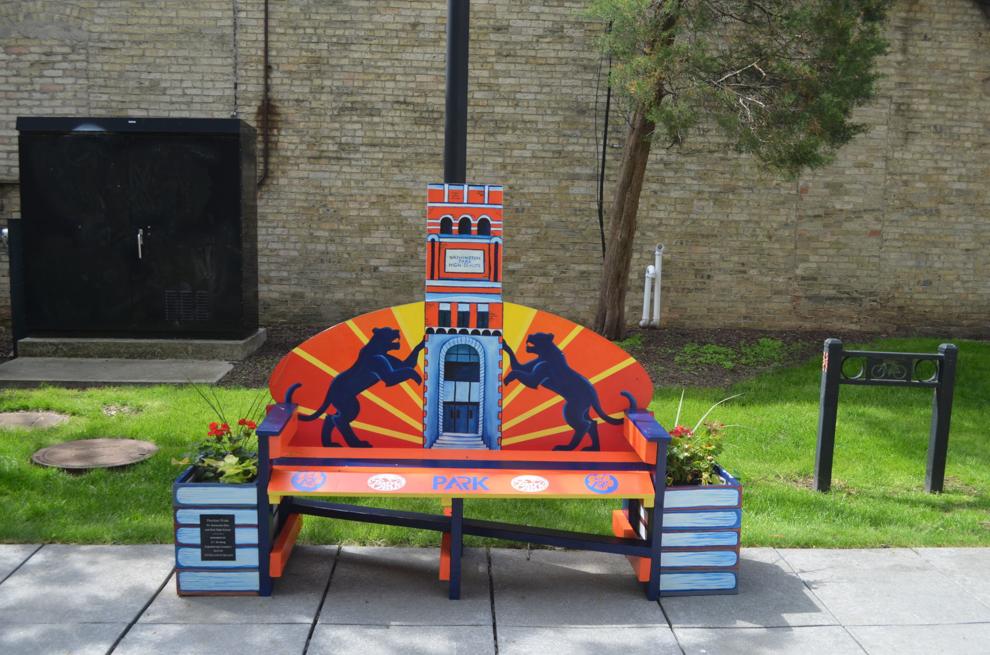 Horlick High School — Past, Present, Future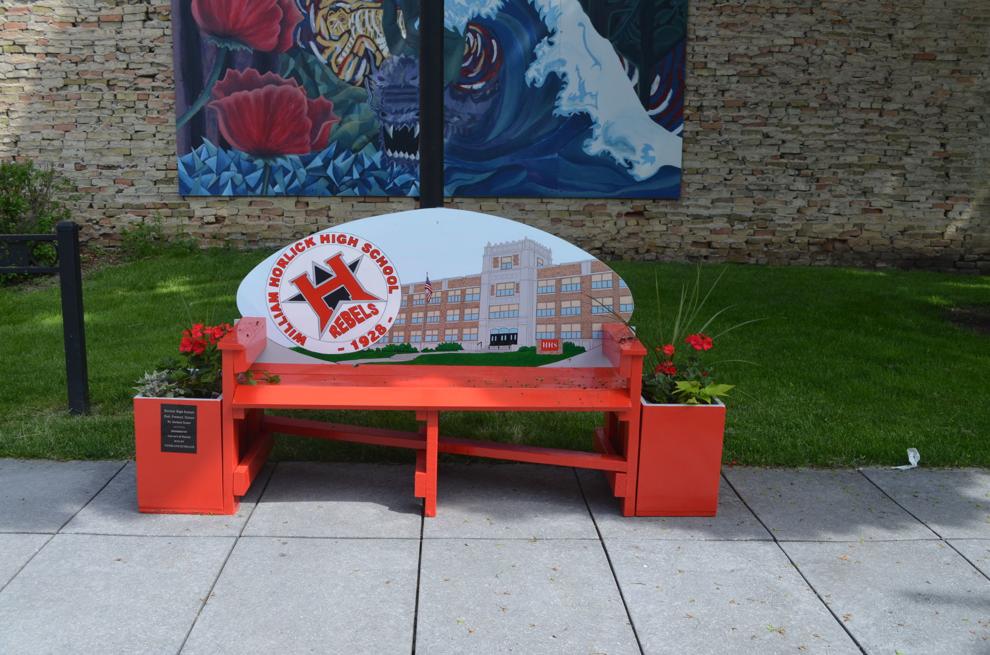 It's time For My Stories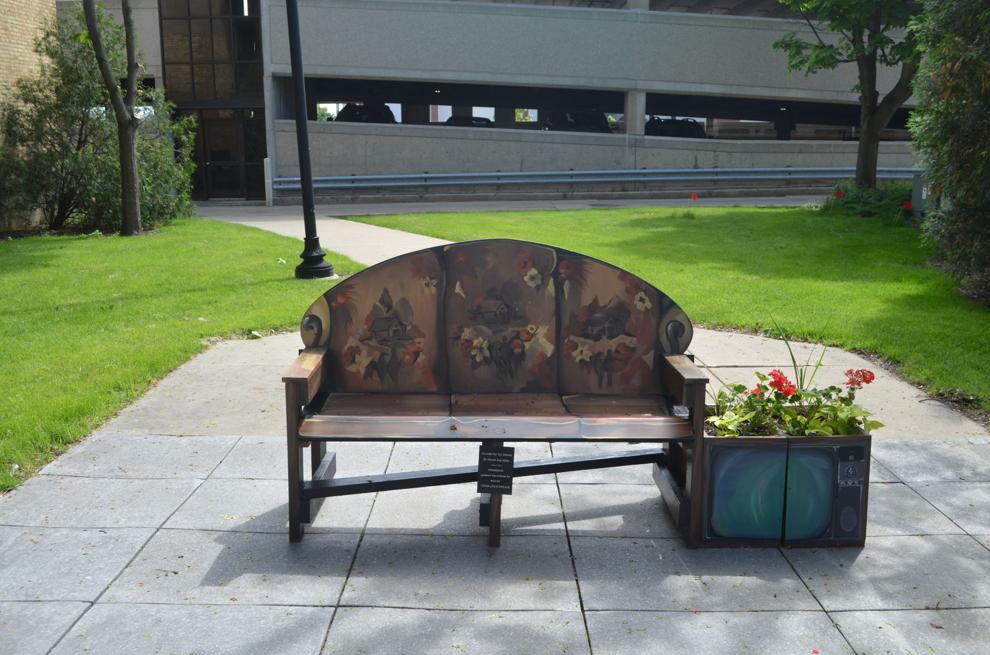 Root of the City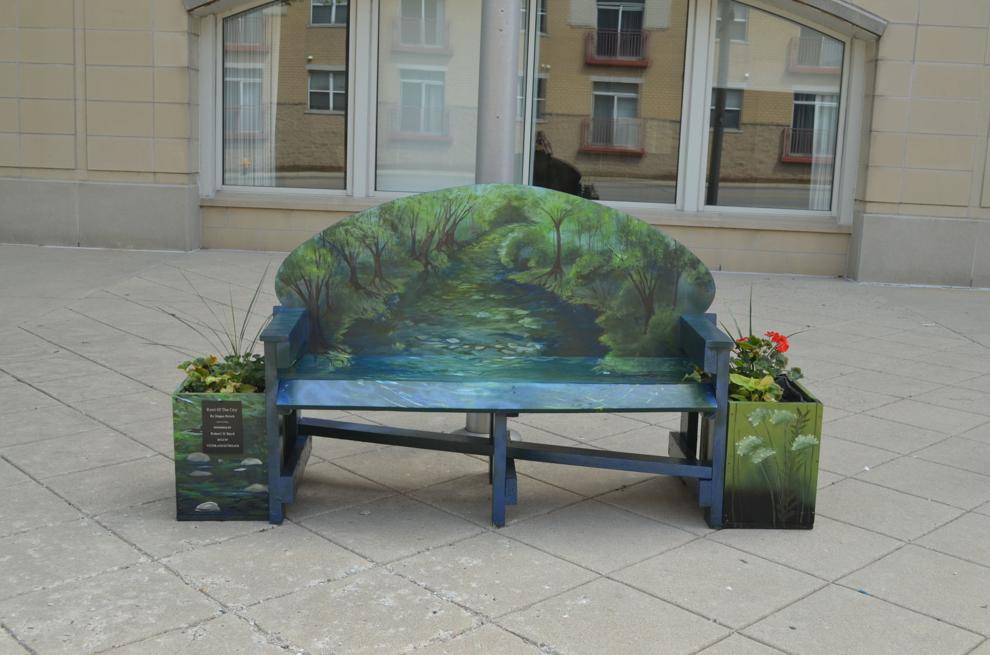 Visions of Racine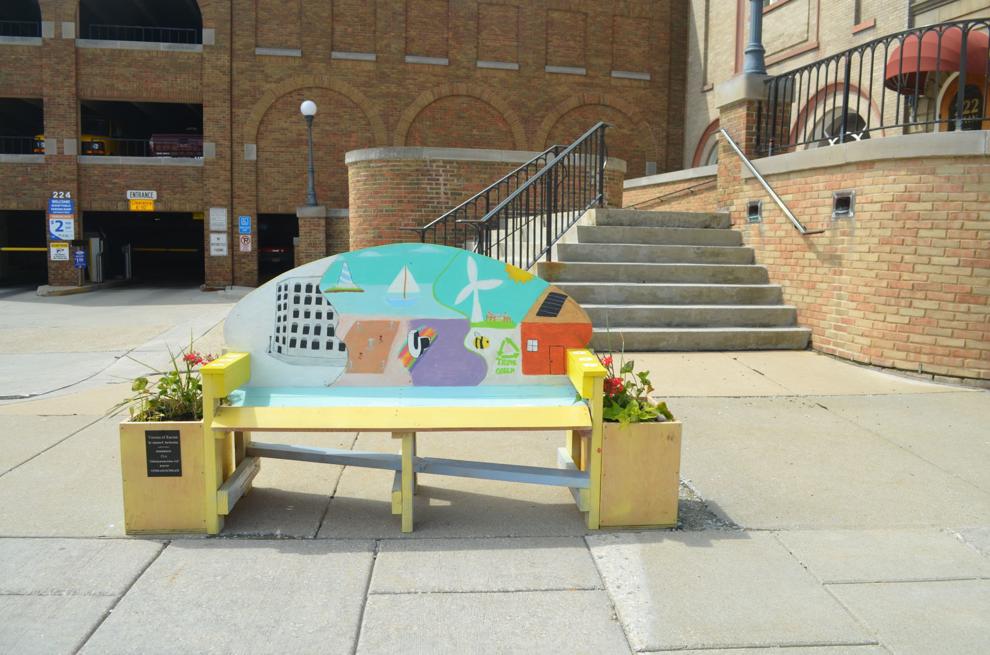 Wild
Rooted in the Past, Growing Toward the Future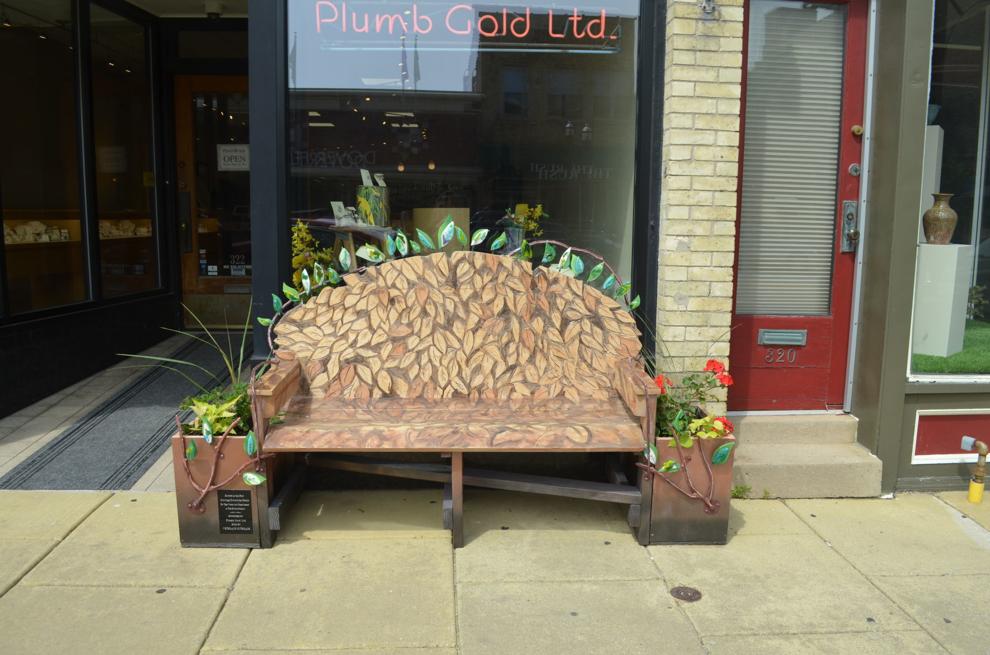 Smiles of Tomorrow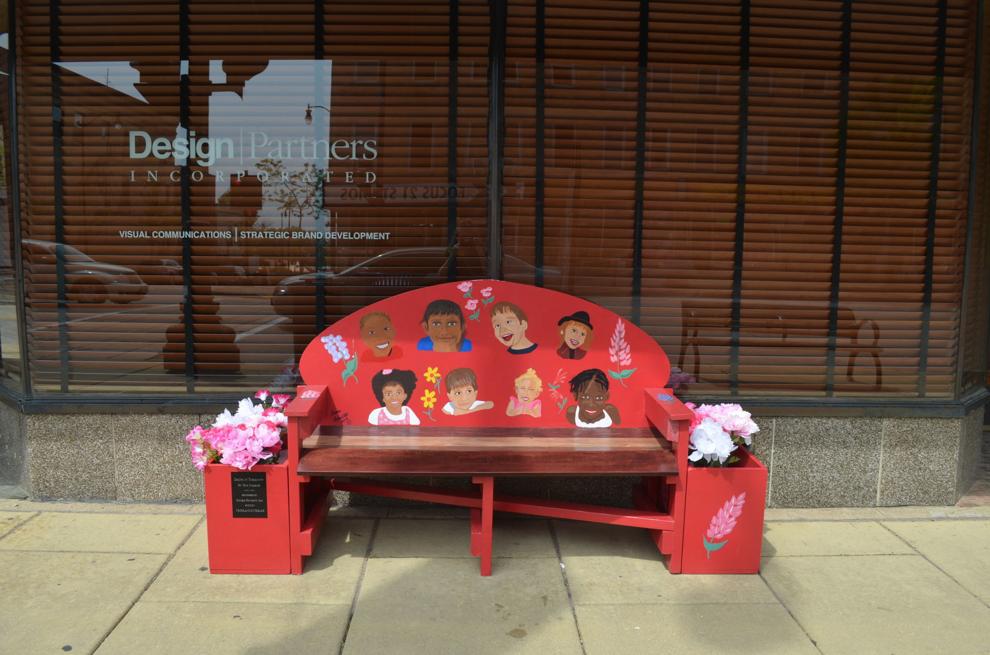 Twin Disc Power Bench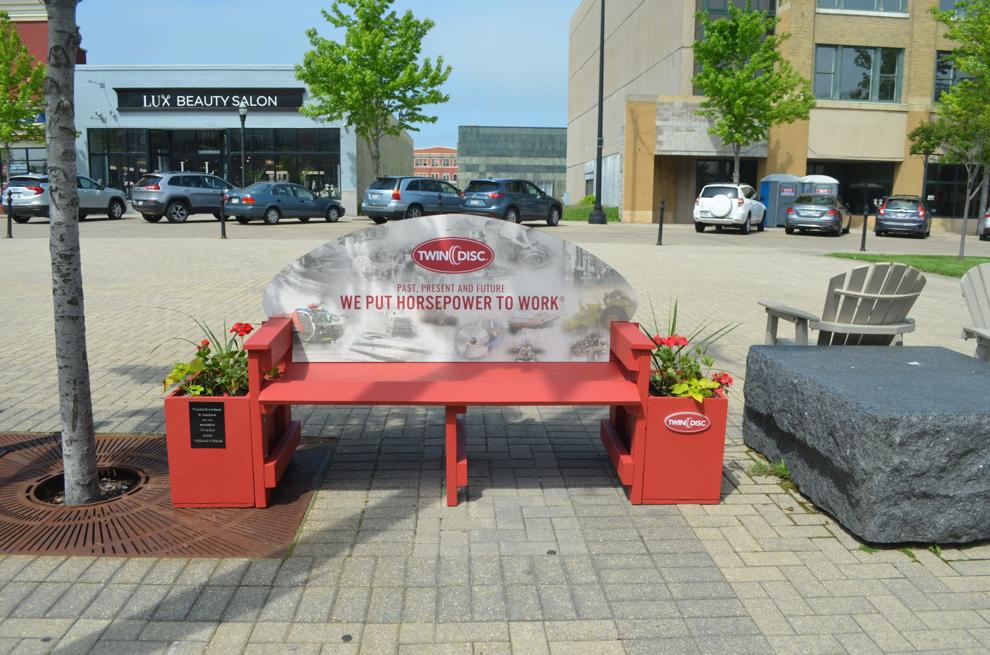 Wingscape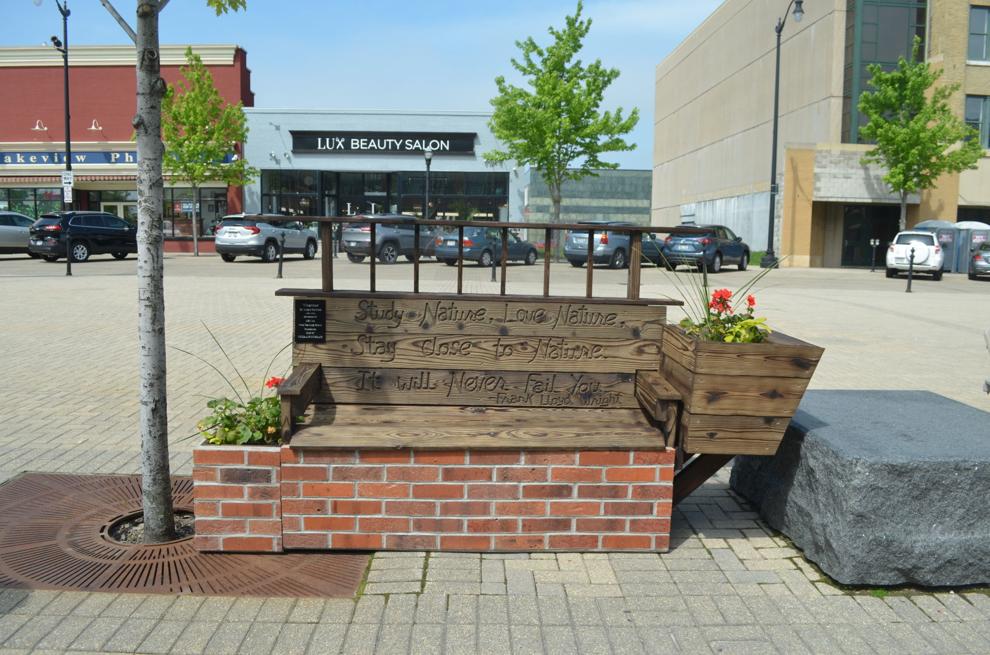 For The Love of Racine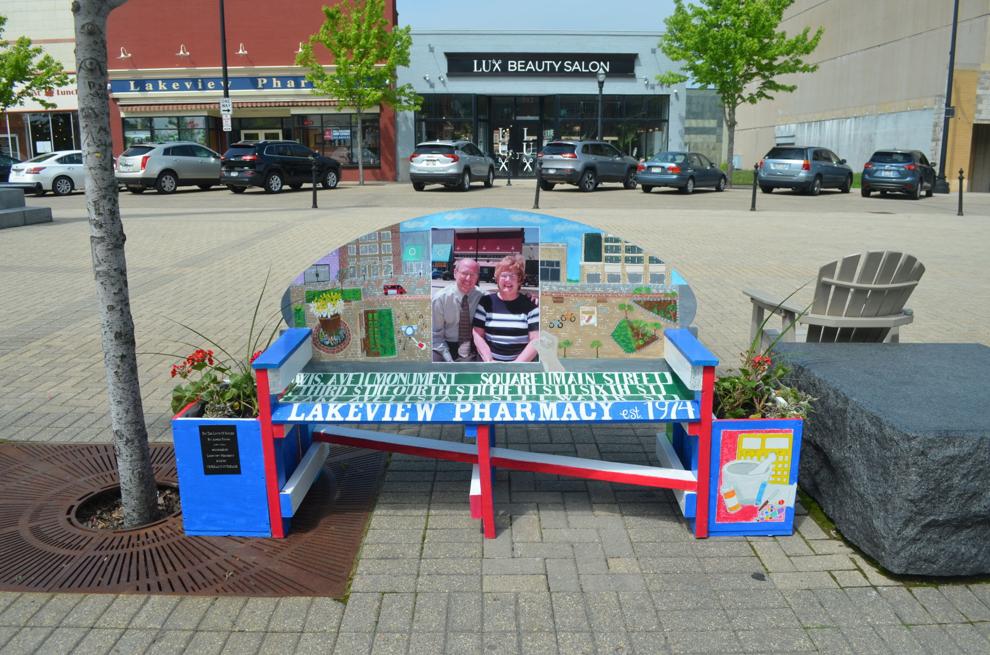 Lunch Break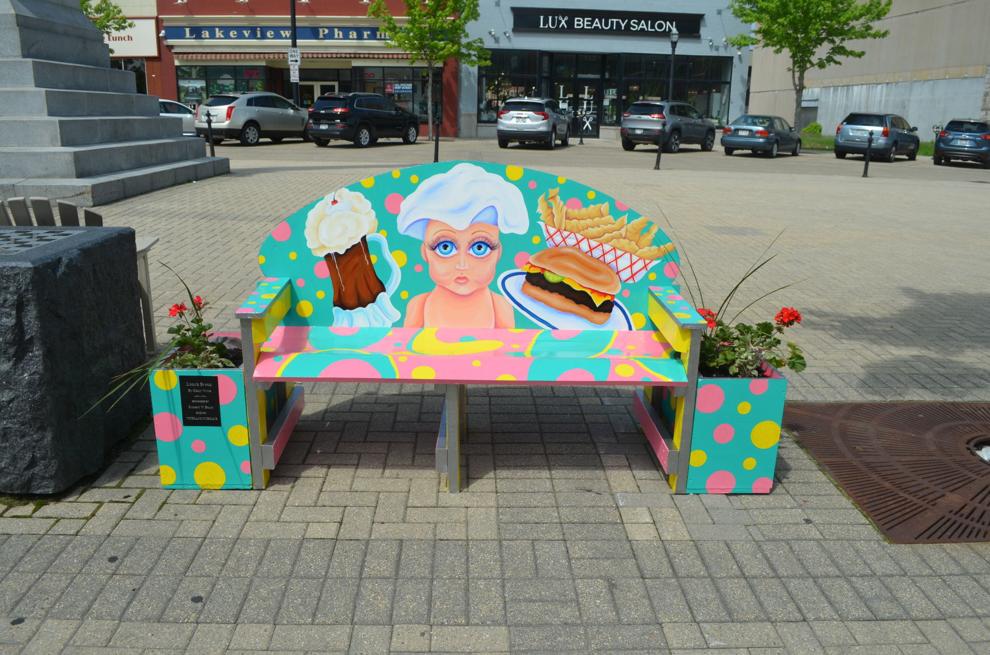 Stars and Stripes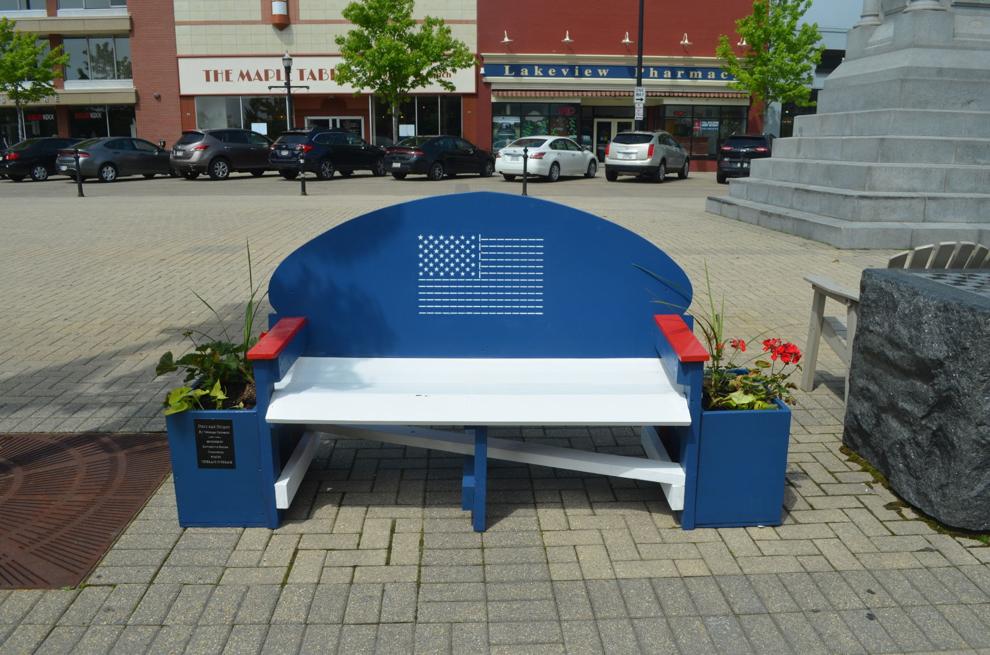 Sunset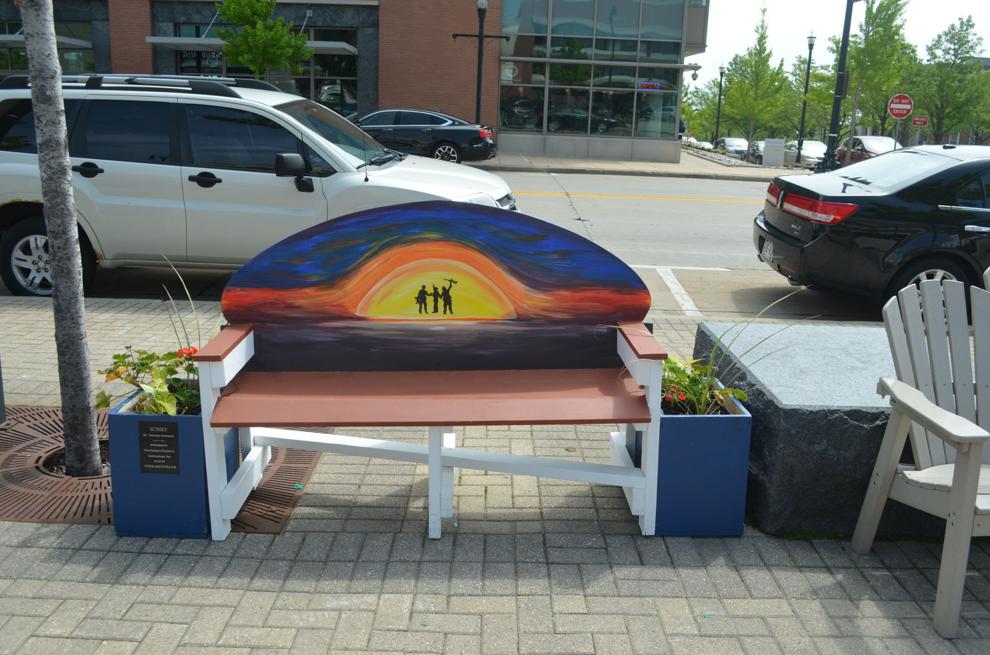 Knock It Out of the Park -Racine Belles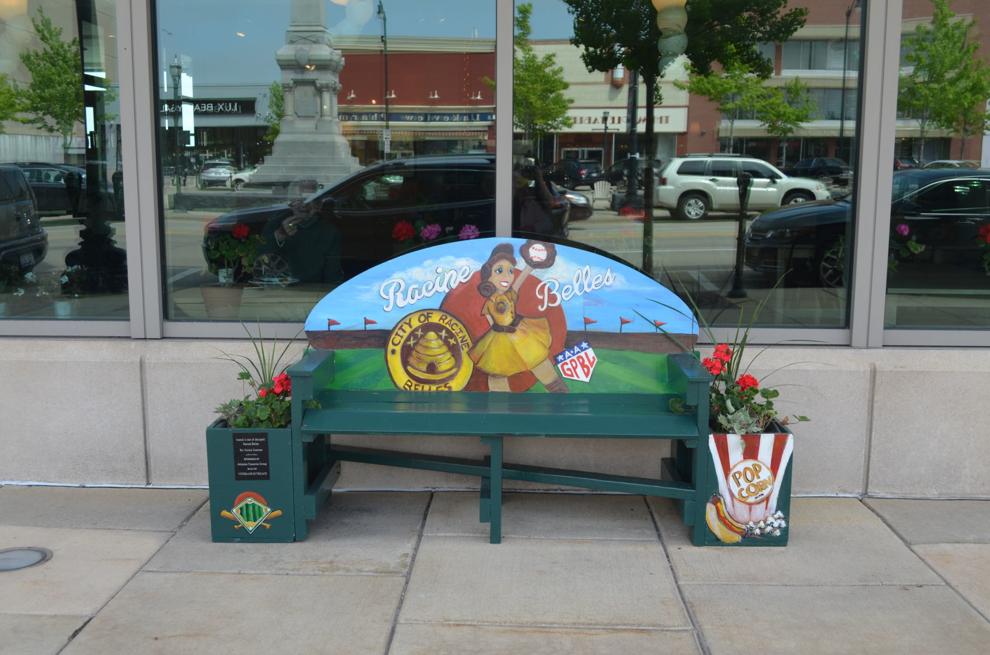 A Perfect Day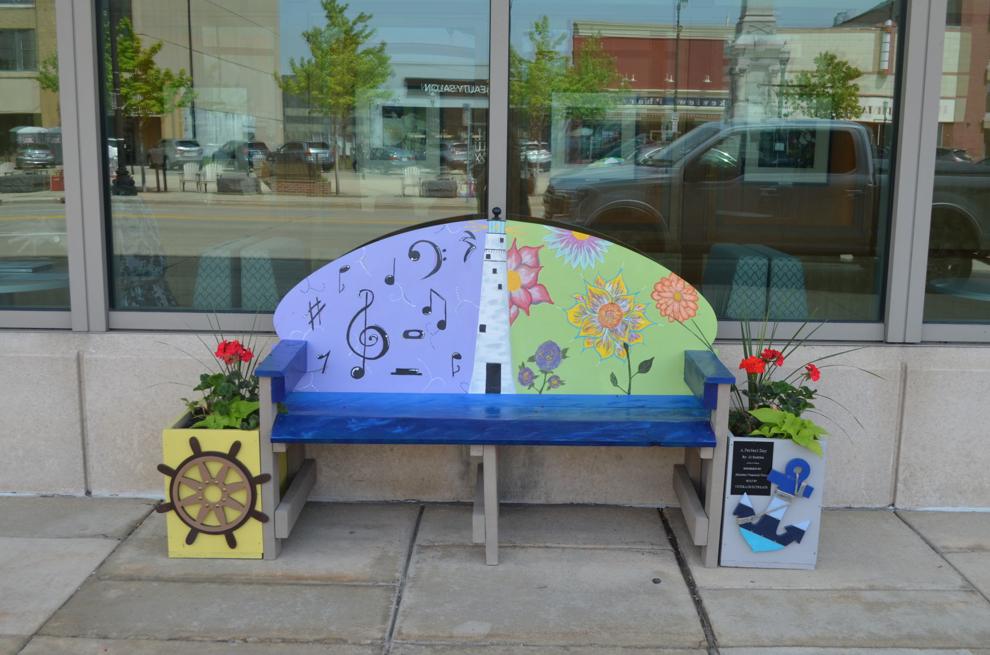 Racine: ART-chitecturally Strong!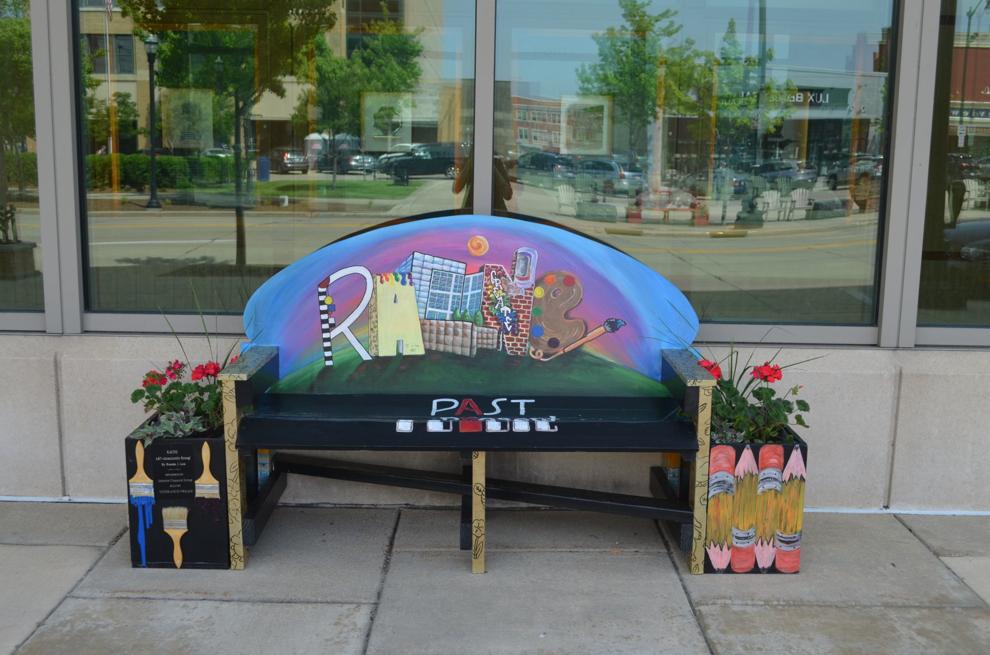 2019: Gene Johnson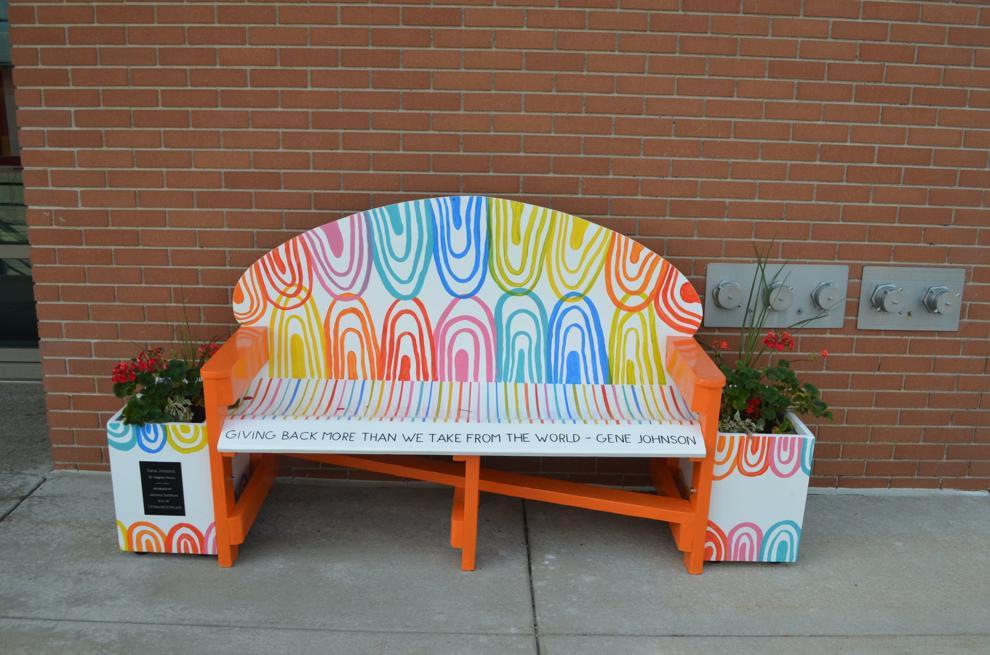 Racing For Kringle!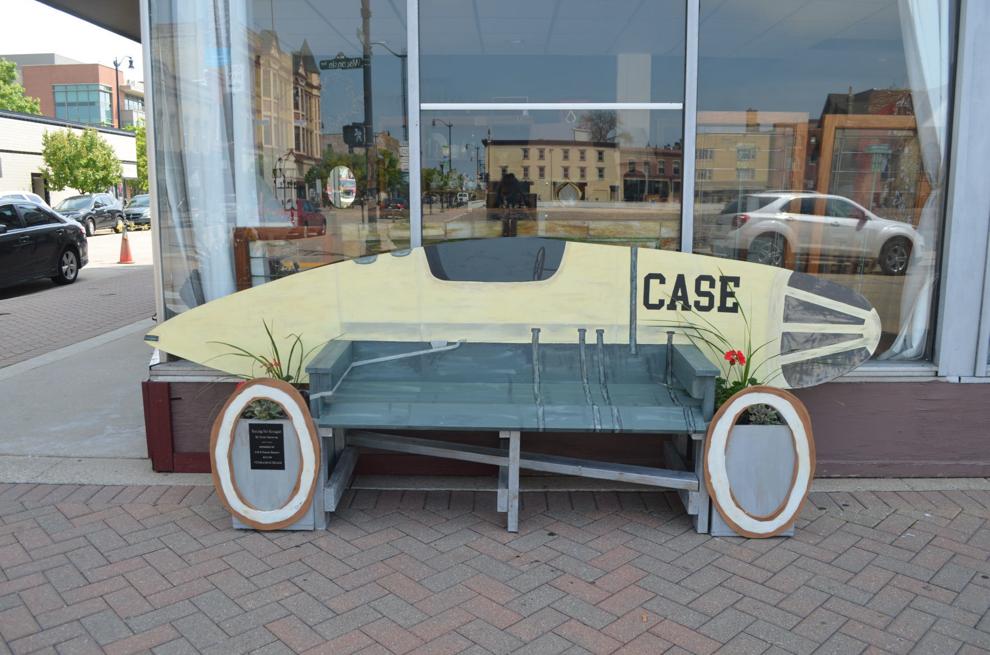 Racine in Pixels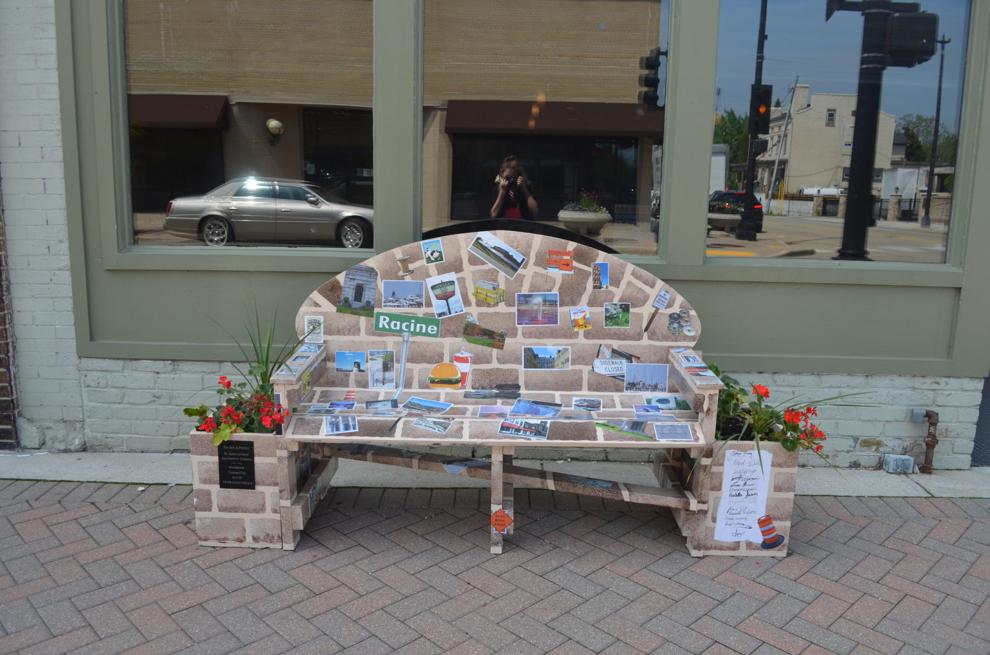 Quilted Butterfly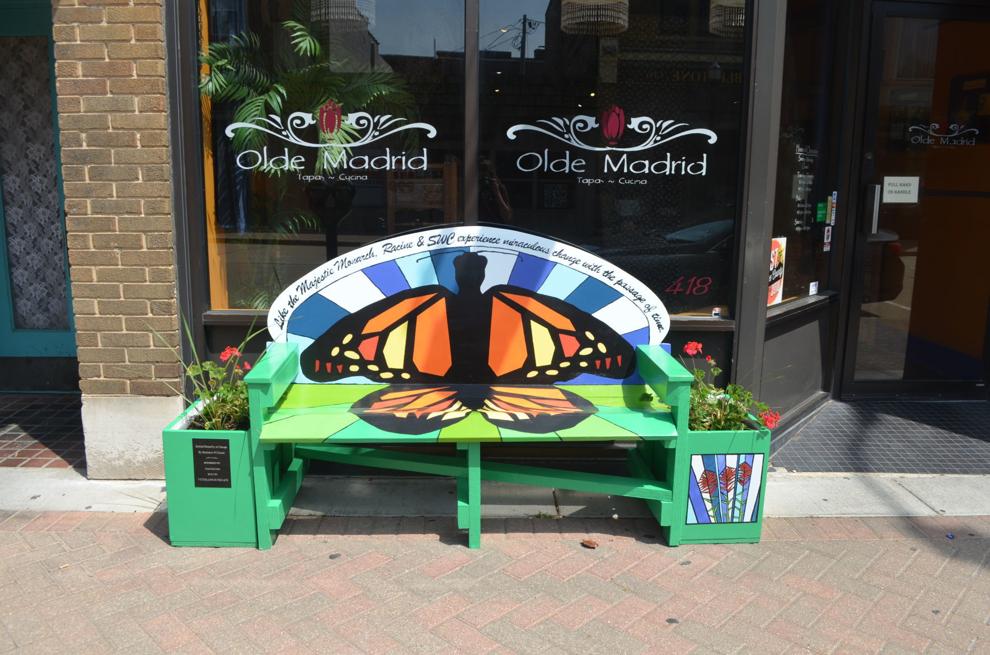 All the Seeds of Today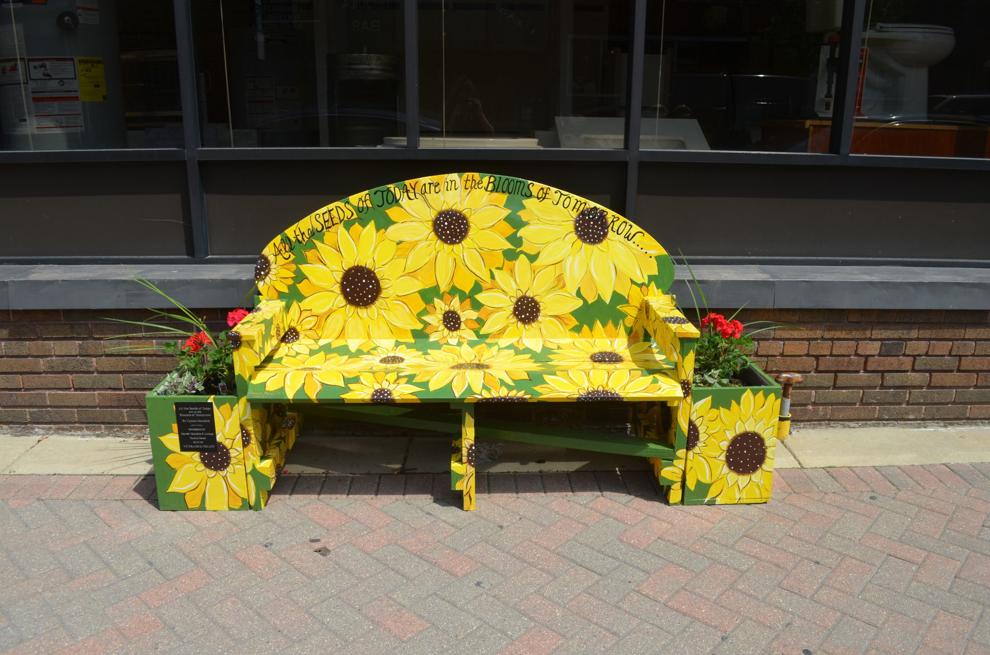 The Tooth Fairy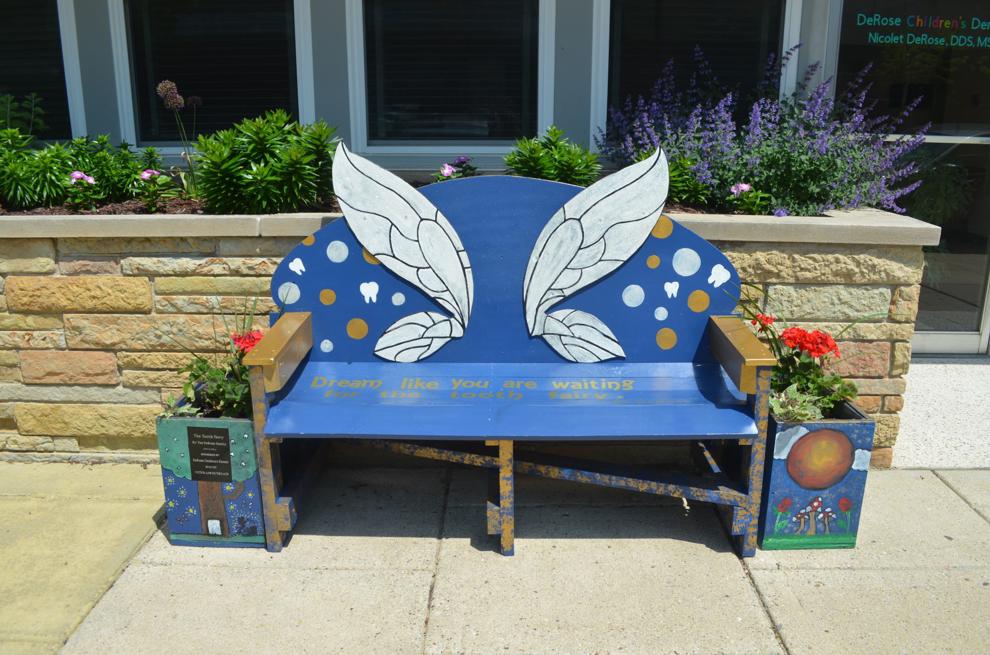 A Midsummer Day's Dream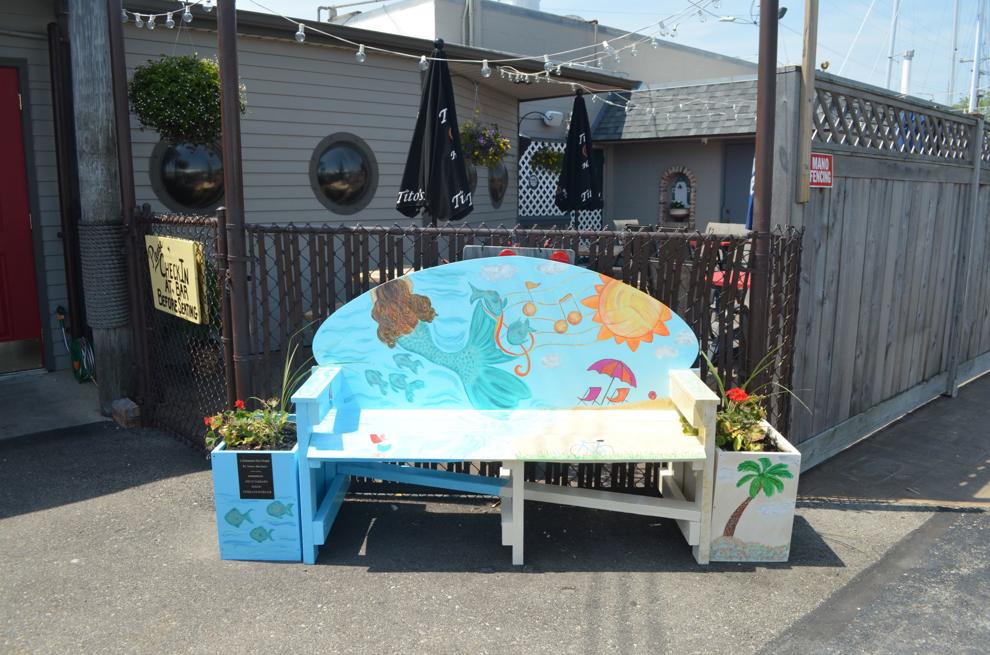 "Every single time — and I can't think of one exception — where we have restored two-way operations on the streets, businesses have gotten better." Ian Lockwood, a principal and transportation engineer for Toole Design Group
"Every single time — and I can't think of one exception — where we have restored two-way operations on the streets, businesses have gotten better."

Ian Lockwood, a principal and transportation engineer for Toole Design Group