12 Wisconsinites share stories online: Waiting for weeks without receiving unemployment checks
Some who applied for unemployment since the coronavirus crisis began got their applications approved within days. Others have said they have been waiting for two months and counting.
Hundreds have been calling the Department of Workforce Development dozens if not hundreds of times a day to correct whatever errors are flagged on their individual claims, but are mostly met with busy signals and dropped calls.
On Thursday, Gov. Tony Evers said that DWD is doing the best that it can and that "we are having great success" fulfilling claims.
From March 15 through May 16, nearly one third of the state's 2,121,906 weekly unemployment claims have still gone unfulfilled.
Below find 14 of stories from people in the Facebook group:
This is really ridiculous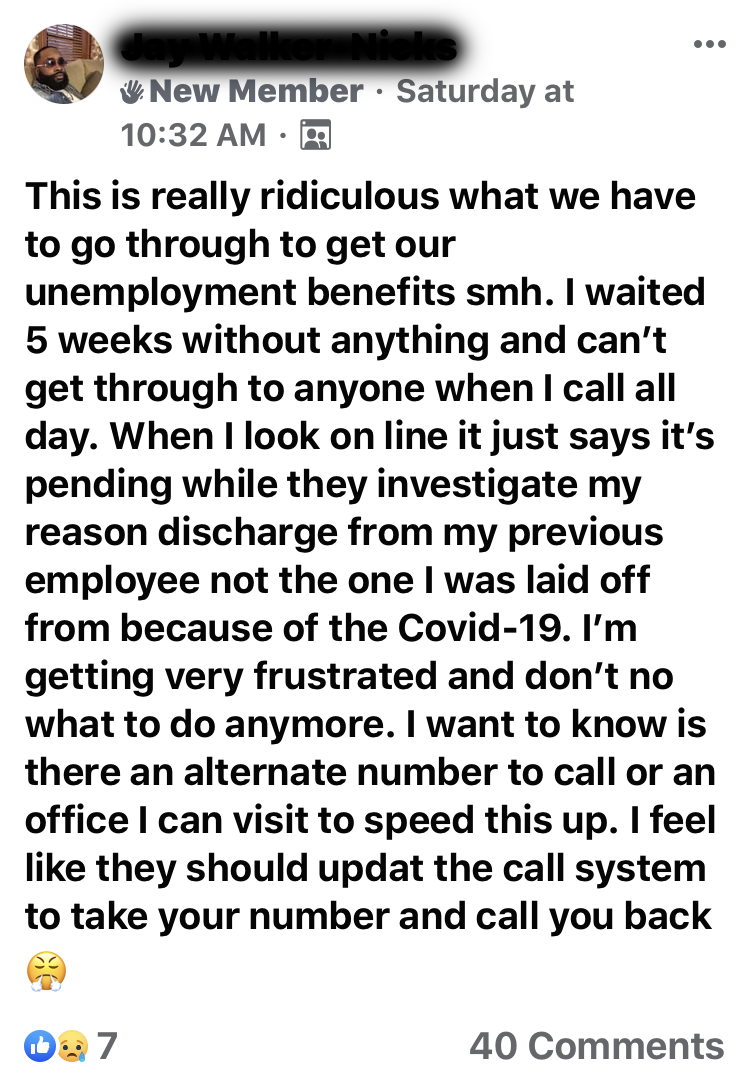 I've been calling and calling and have gotten nowhere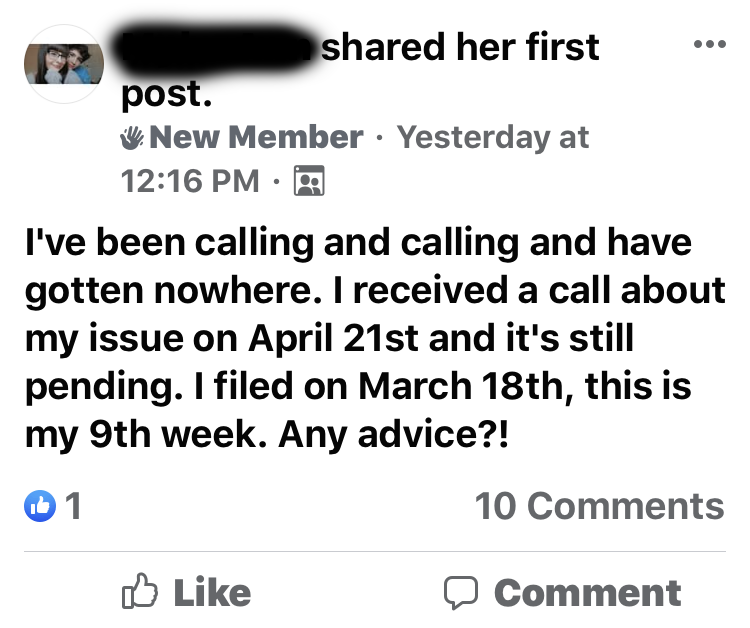 I want to sit and cry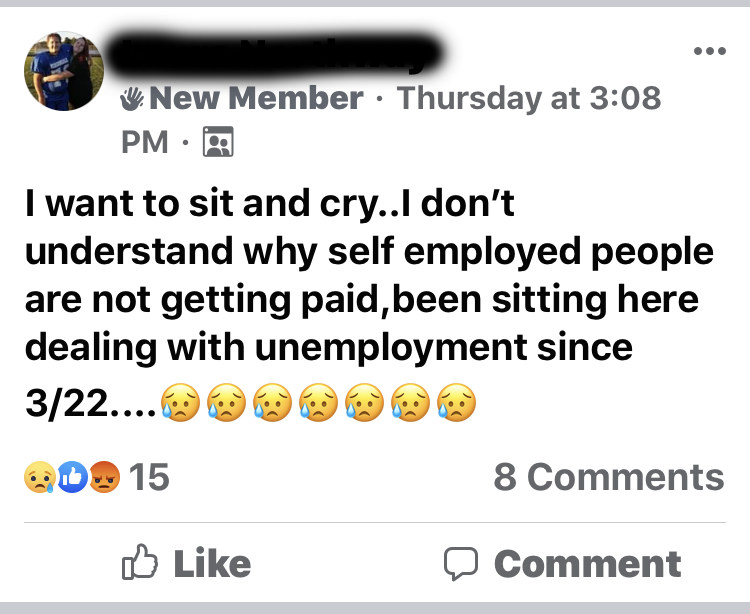 I'm so frustrated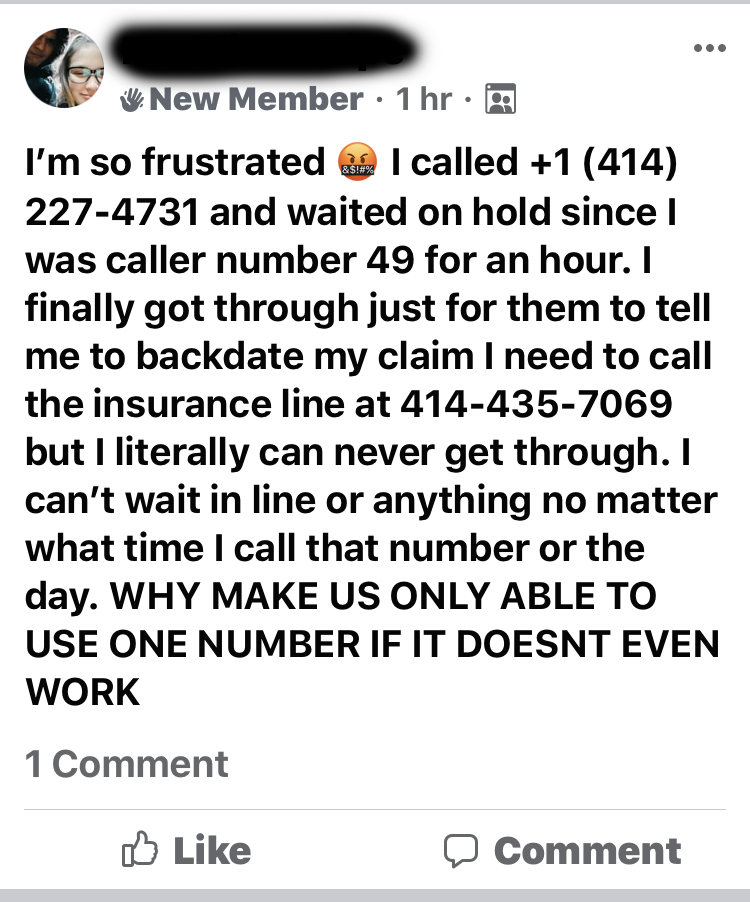 It's been 13 weeks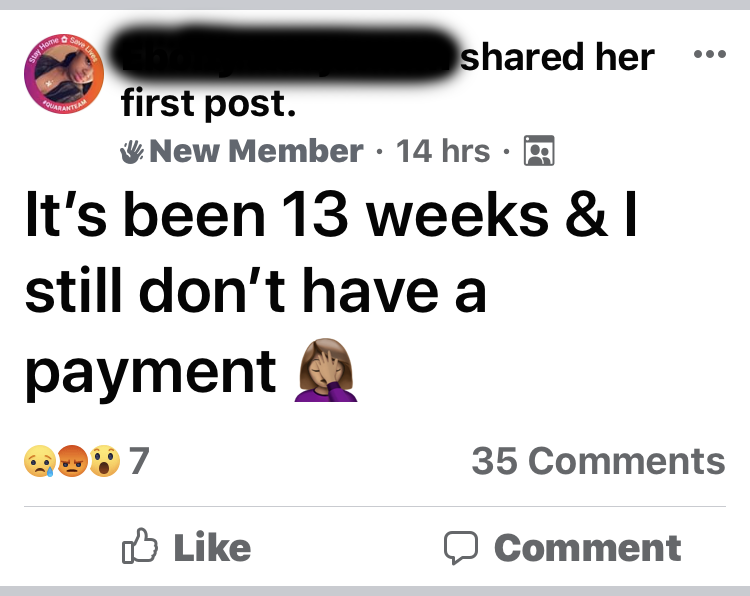 Contemplating a lawsuit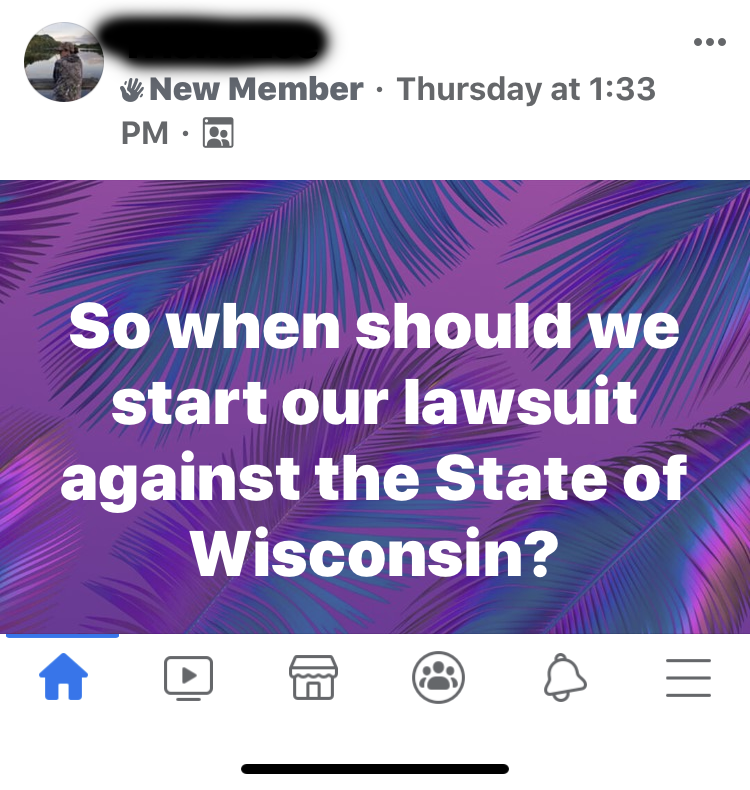 Her bank account has $60 in it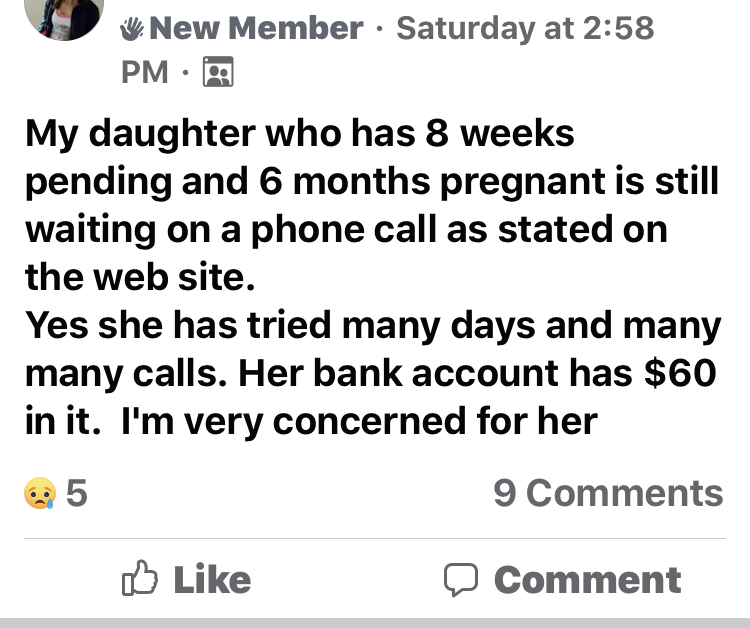 Finally got a call back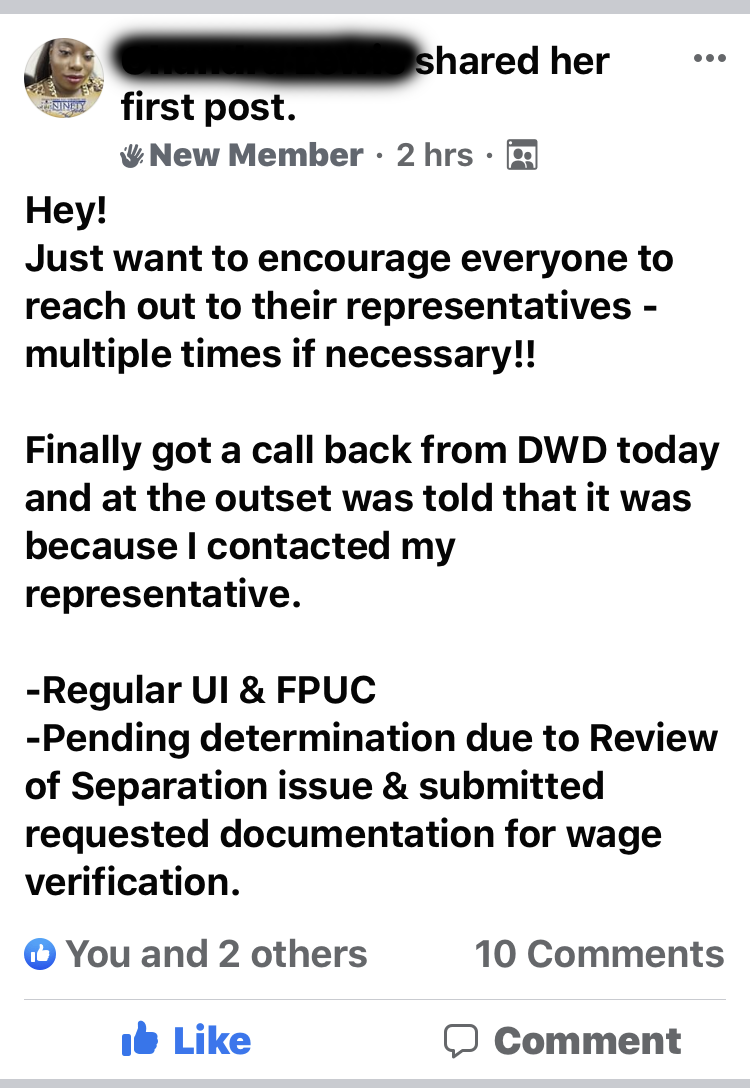 I got through by some miracle
I give up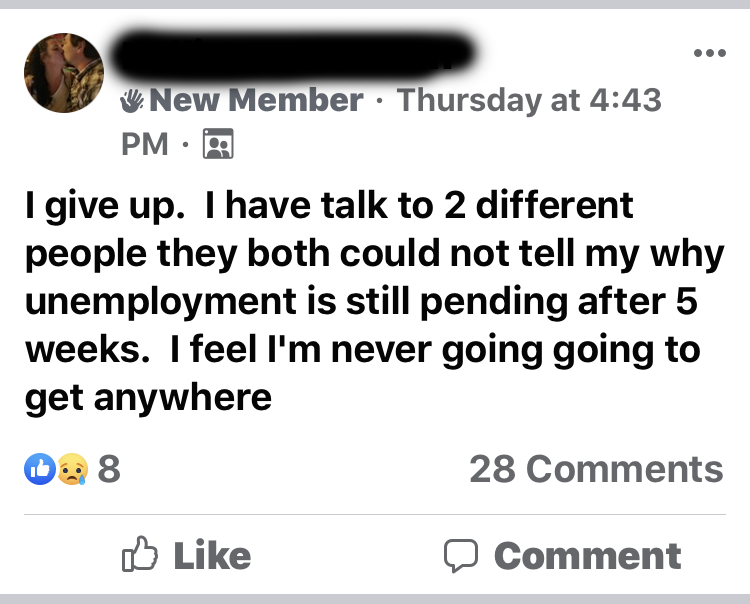 I'm at a loss of what to do anymore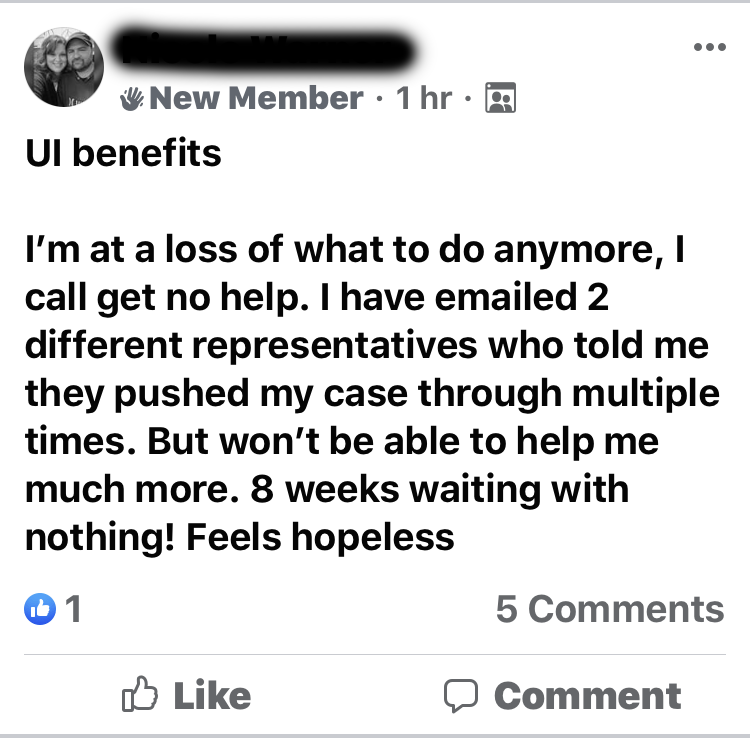 Wisconsin has dropped the ball on this whole situation