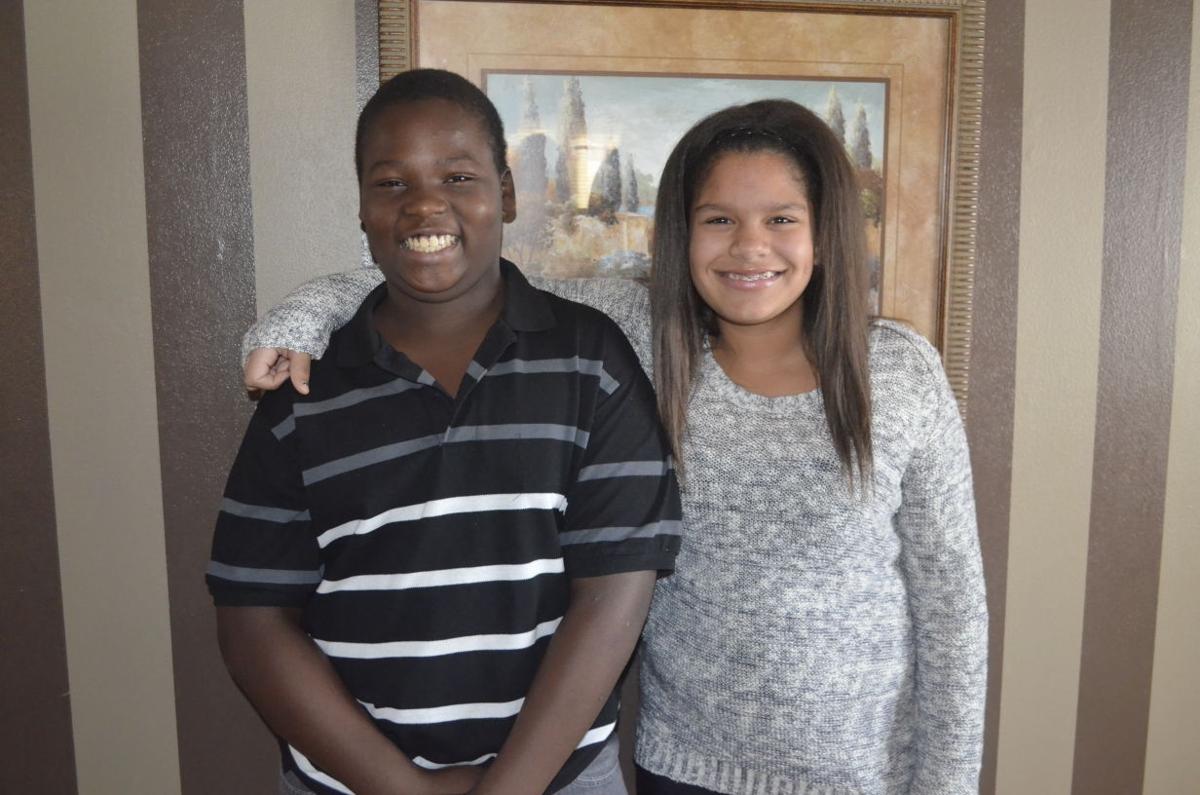 RACINE — Eleven-year-old Kamari Andrews is sure that he would have died if his classmate Nevaeh Russo hadn't been around for lunch at SC Johnson Elementary School, 2420 Kentucky St., on Thursday.
As Kamari began frantically pointing to his throat in the cafeteria trying to signal that he was choking, Nevaeh, also 11, rushed to his side, quickly assessed the situation and used the Heimlich maneuver to dislodge a piece of a quesadilla from his throat.
"I was like, 'I'm gonna die,' " Kamari said of the experience. "I almost died and she saved my life."
Nevaeh admitted she has never had formal training on how to administer the Heimlich, but she internalized what to do when she was on the receiving end. She recalled an incident about two years ago when she was choking and her stepfather used the technique to dislodge a piece of food in her throat.
She said she didn't even think when she saw Kamari choking in the cafeteria on Thursday, as Kamari tried to convince those around him that he wasn't joking.
Once she realized what was happening, Nevaeh came to his side and tried to get him to drink some milk.
With his hands shaking too much to even hold the milk, she then got behind and gave him two strong abdominal thrusts until he spit out the food.
"I just hurried up and got up and just did it," she said, not even sure of the term for what she did. "I just did it as hard as I could."
Although school Principal Kim DeLao said Kamari would have been rescued by the school nurse momentarily, teachers who witnessed the incident noted that Nevaeh was "calm as a cucumber" as she administered a medical technique most students, and even most staff, wouldn't be expected to know.
"They said 'Oh my gosh, Nevaeh just got up and did the Heimlich and saved his life,' " DeLao recounted. "She really did a very good deed, I'm telling you."
Kamari said he returned to class after a quick visit to the school nurse, but he noted that he doesn't plan on eating a quesadilla anytime soon.
"When I came back from the nurse, I was like 'I ain't eating no more,' " he said.
Be the first to know
Get local news delivered to your inbox!