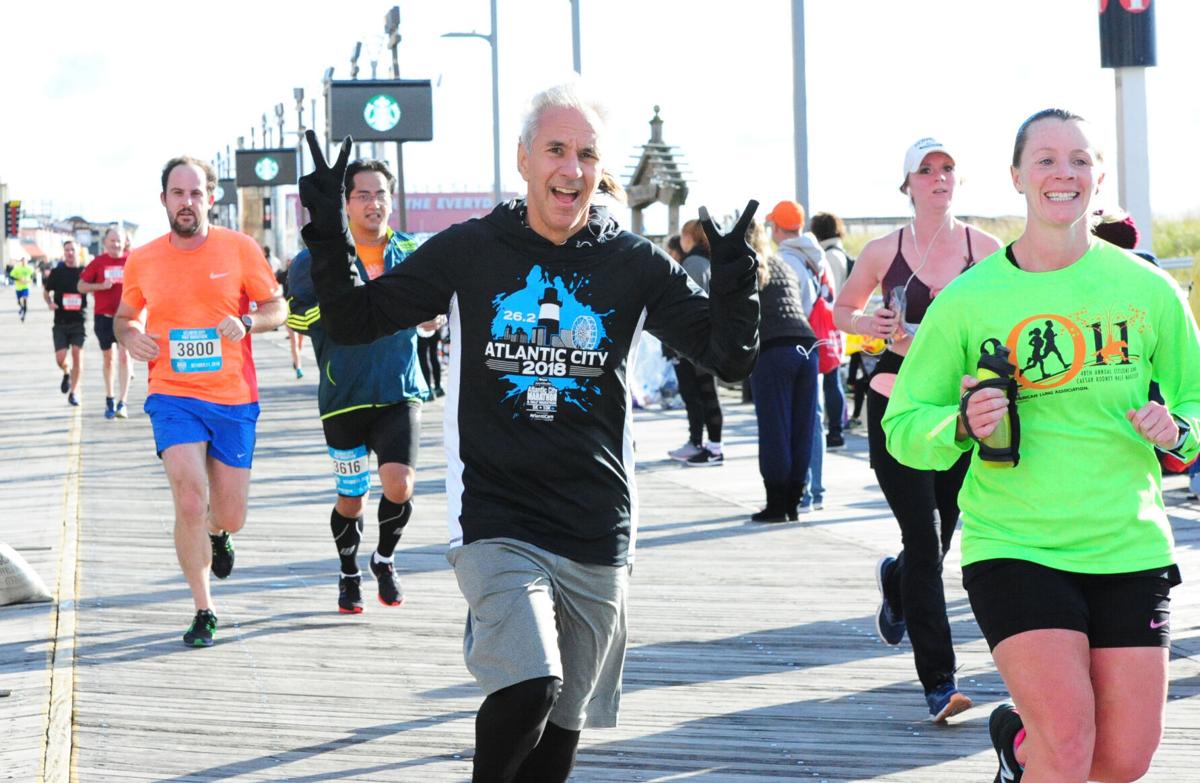 ATLANTIC CITY — Thousands of runners from across the world will be in the city this weekend to participate in the annual Atlantic City Marathon.
Sixty-one years after its inception, the marathon is as popular as ever.
"We currently have 2,800 runners. We anticipate reaching 3,000," race director Genia Bittner said Thursday. "For the first time in many years, we sold out the 5K and 10K."
The third oldest continuing marathon in the United States is a qualifier for the Boston Marathon.
Daniel Gallagher, director of sports sales for Meet AC, called the marathon series "a large piece of the fabric of sporting events that Atlantic City is proud to host" noting the event seems to grow year after year.
The Milton & Betty Katz Jewish Community Center of Margate took over operation and organization of the marathon in 2009 from longtime race director Barbara Altman.
"When the JCC took over the marathon, there were a few hundred runners. Although it was a historic event, the numbers had dwindled due to competition and other factors," Bittner said. "By 2014, the height of the running industry, we saw the largest increase in runners and hosted nearly 3,400 participants."
Part of the attendance boost has come from the JCC responding to trends in the running industry and adjusting the marathon to accommodate runners who are coming to Atlantic City not just as racers, but as tourists.
"Much of the course and the amenities for runners have been enhanced. There is live music with bands and DJs along the route and 23 water/hydration stations with over 800 volunteers," Bittner said. "The course offers runners an opportunity to see areas of Atlantic City that they would otherwise never know about."
Last year's marathon saw the JCC partnering with Stockton University, with the school helping to continue the G. Larry James Legacy 5K. The 5K, named after the gold and silver Olympic medalist and National Track & Field Hall of Famer, benefits a scholarship fund for students at Stockton, where James served as the director of athletics and recreation.
This year, 1968 Olympic runners Dave Patrick and Erv Hall will announce the winners of the James 5K.
Events include a 10K race and 5K race Saturday and a 26.2-mile marathon and 13.1-mile half marathon Sunday. Runners race on a course that takes them through Atlantic City, Ventnor, Margate and Longport.