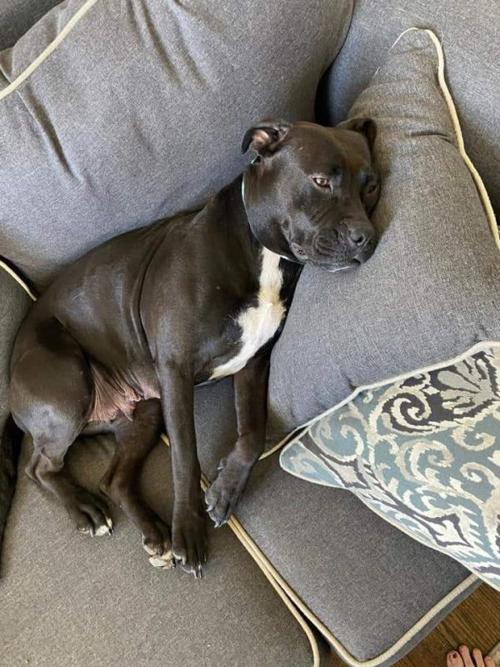 Pit Bull / Labrador / American Bulldog Mix | Female | 2 years | t9 lbs | Adoption Fee $250... View on PetFinder
This fully furnished Caledonia property has a home with two decks, three bedrooms, three bathrooms, a lakeview and it's literally at risk of falling into Lake Michigan. And it still somehow sold two weeks ago. Here's how
Family and friends are mourning Dontrell "Trell" Bush, a Horlick High School student and rising basketball star, who was shot and killed late Friday near his home in the Georgetown neighborhood.
The 18-year-old alleged shooter, according to a criminal complaint, "stated that he is from West Chicago and that what he did was just normal behavior there" regarding the allegation that he walked into a party Friday night and immediately shot Bush in the chest.
The RPD did not release the name of the suspect who was arrested.
The store owner of One Stop Foods at 1711 N. Main St. allegedly pistol whipped someone, causing a skull fracture and ruptured eardrum during a fight in the store.
According to a criminal complaint filed Wednesday, two former Horlick wrestlers came forward, alleging at least one assistant coach knew the volunteer coach had been seen allegedly taking photographs of the boys showering about 10 years ago. They described having to revisit what happened, upon making reports to the police, as "emotionally traumatizing" and "very triggering."
A Sturtevant man who allegedly bumped into a car in an Arby's drive-thru moments after nearly striking the same car was charged with his fourth OWI.
A Union Grove man, charged with his second OWI after allegedly striking a car that was parked in a driveway, reportedly had a baby in his car at the time of the incident.
Man gets lengthy prison sentence for posing as Mafia boss to silence sexual abuse victims. 
RACINE — A Racine woman has been charged with her third OWI after allegedly crashing into a front porch.