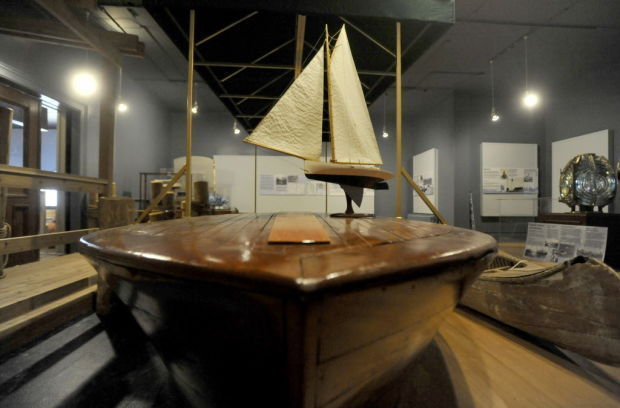 RACINE — Imagine the Racine Heritage Museum as a giant treasure chest. If the roof of its historic building was hinged to its back wall, we could lift the museum's "lid," reach inside and discover any number of treasures about the place we live and the people who have lived here before us.
A similar experience can be had simply by walking through the museum's front doors at 701 Main St. There you will find information, images and objects that tell the stories of Racine County's early days as a bustling port; its role in the Underground Railroad; its rich history of invention and manufacturing; its impact on the national sports world; and its connections with space exploration — just to name a few of the topics explored within its walls. And walking through its exhibit spaces is only part of the RHM experience.
You have free articles remaining.
The museum's Research Center gives the community access to a wealth of information spanning from the 1830s to the present, including cemetery and census records, city directories, maps, photographs, newspaper archives, military files, manuscripts and more. Archive staff members are available, during specified hours, to guide visitors' research and answer questions, too.
Another way the RHM carries out its mission of "preserving the material cultures and telling the special stories of the people of Racine County" is through its educational programs for students and adults. A variety of specially focused tours of the museum are offered for student groups, including hands-on experiences and programs at Racine County's 1888 Bohemian Schoolhouse. Adult programs include RHM's Reminisce Circles program, which uses a multi-sensory, hands-on approach to trigger memories and promote conversation; and the SPARK! Program for those with memory loss and their caregivers.
Be sure, too, to check out the museum's gift shop, where you can find items that are uniquely Racine.