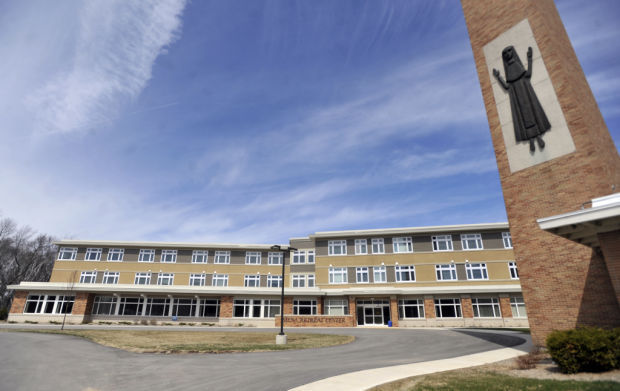 Committed to truth, compelled to justice.
Guided by those words, the Racine Dominicans have founded and sponsored dozens of ministries, filling a variety of needs – both in Racine County and far beyond its borders – for many years.
Since coming to Racine in 1862, this community of vowed women religious (sisters) and lay associates have served throughout the Americas in a wide range of vocations, including education, pastoral and retreat ministries, spiritual guidance, health care and social outreach.
You have free articles remaining.
Whether it is at Racine's Bethany Apartments, which have provided sanctuary and strength for victims of domestic abuse since 1990, or in Palestine, where a sister has traveled to aid residents of an occupied territory, the work of the Racine Dominicans has continued to carry out the religious community's mission "to sustain the fundamental right of every person to pursue the fullness of life and share in the common good."
In recent years, their justice outreach work has addressed issues ranging from immigration and human trafficking to preserving and protecting our environment. And the Dominicans extend their reach and influence by collaborating with other local and national groups, as well as worldwide networks, to achieve their goals.
Even as some of their membership ages and their numbers decline, the Racine Dominicans continue to serve the greater community in numerous ways. In addition to the Bethany Apartments, their sponsored ministries today include the Senior Companion Program, which strives to alleviate the loneliness of elderly men and women in Racine County; Downtown's HOPES Center, which promotes awareness of and offers solutions for the causes and consequences of poverty, mental illness and social justice; the Siena Retreat Center, which offers education, enrichment and spiritual direction; the Eco-Justice Center, a place dedicated to environmental education and care of the Earth; and St. Catherine's High School, which is committed to Christian education of young people.