1st Place: H.F. Johnson Park, 6200 Northwestern Ave., Racine
2nd place: Ives Grove Golf Links, 14101 Washington Ave., Yorkville
3rd place: Meadowbrook Country Club, 2149 N. Green Bay Road, Mount Pleasant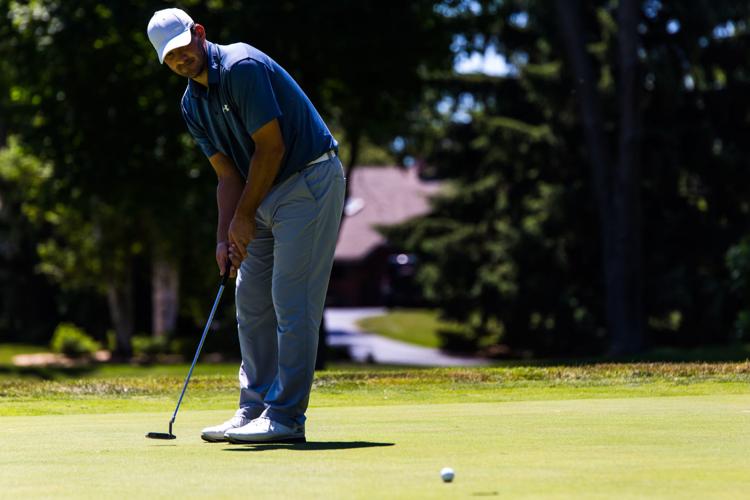 After one year in second place, the H.F. Johnson Park Golf Course is back in a familiar position — back on top as the Best Golf Course in Racine County, as voted by Journal Times readers. It's the seventh time in nine years the course is No. 1.
Johnson Park is under new management this year — Public Golf Associates (PGA), which ran Johnson Park and its nine-hole sister courses, Washington Park and Shoop Park golf courses, for 17 years, decided not to renew its contract beyond 2017. 
The new course management group, Green Golf Partners, based in Danville, Indiana, has run the three city courses since the beginning of 2018 and while GGP has done some renovations and changed a few things, the basic fact remains that golf is what Johnson Park is all about.
The 18-hole course has been one of the most played in the state over the years and continues to draw golfers from all over, according to the course's new website, www.johnsonparkgc.com
"Johnson Park boasts some of the most beautiful holes in Racine County, bordering the Root River winding through the thick woods surrounding the course, making it a destination for golfers from all over southeastern Wisconsin," according to the website.
"All 18 holes of golf are meticulously and carefully maintained, guaranteeing a fun golf experience regardless of your final score," according to the website.
The clubhouse was recently renovated and the Root River Bar & Grill is open for business inside the clubhouse.