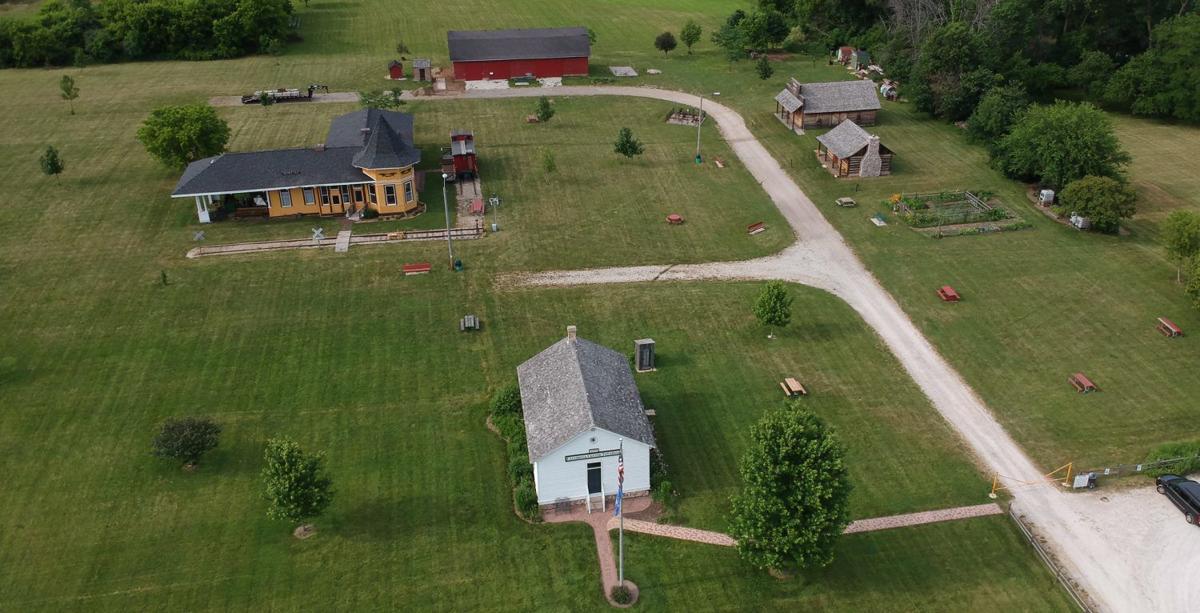 Volunteers are key at the Caledonia Historical Village. The Caledonia Historical Society (CHS) owns and operates the village, which is located just east of Highway 38 on Five Mile Road, as a nonprofit organization.
Most recently, volunteers moved and renovated the 24-foot by 70-foot, two story 1919 Botting machine shed which now rests on a permanent foundation. Volunteers also groom the grounds and maintain the buildings once they are restored.
Linwood Park is located just east of the Caledonia Historical Village on the west bank of the Root River. The land was originally used by Caledonia as the town dump. Linwood Park was opened in 1965 and was the first park fully owned and operated by the Town of Caledonia.
You have free articles remaining.
Linwood was the most heavily forested part of Caledonia in the early 1800s, straddling the Root River's path through the middle of Caledonia. Though Linwood did not have a general store, it did have a post office, a school, a church, two cemeteries and Caledonia's first town hall.
The 1877 Caledonia Town Hall is now located in the Caledonia Historical Village where it was moved in 2003 and renovated by CHS volunteers. It is situated near other volunteer projects: A restored 1927 caboose, the circa 1840 Ruud log cabin, the newly constructed Myers Museum and the 1902 Milwaukee Road train depot, formerly located in Sturtevant.
All CHS projects are volunteer inspired and driven to completion. CHS is a legacy RSVP-Racine partner, tracing its association to 2008. Last year nearly 20 RSVP volunteers collectively contributed more than 2,000 hours to CHS projects.
The seventh annual Fall Heritage Festival was held at the Historical Village Sept. 7-8. The society's last open house of the year was Sept. 22. It is open once monthly from May through September.