While most dog owners don't consider their canine relationships from a dollars-and-cents angle, Rover.com has come up with some figures.
Initial cost of getting a dog ranges from $610 to $2,350, including everything from adoption fees or price from a breeder to spay/neuter surgery to food, treats, toys and more. The start-up costs can be even more if you're buying a pricey breed.
Annual costs can average from $650 to $2,295 a year, with the most budget-minded pet parents spending less than $1,000 per year. However, the company's recent survey of dog owners found that nearly half of pet parents spend far more than the average, with 47% claiming to spend about $3,400 on their dogs every year. On the other hand, 32% say they budget $100 or less monthly for their dog's expenses.
Getting started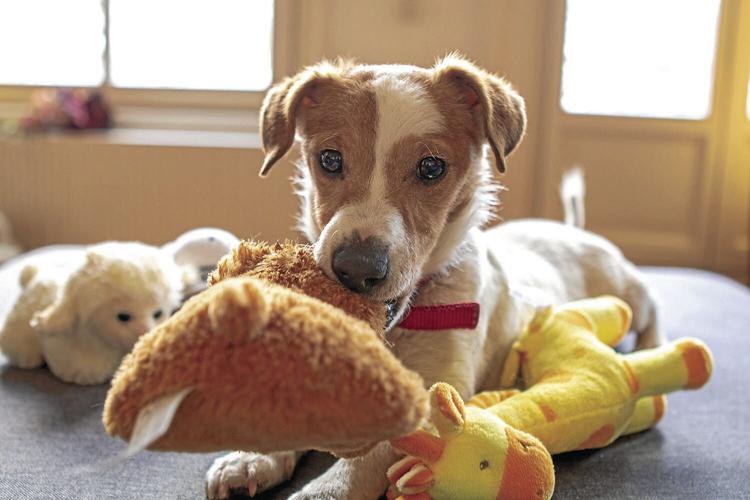 In the start-up category, Rover noted, adoption fees typically range from $50-$500, but can balloon into the thousands if you choose to buy a puppy from a breeder instead. Regardless of where your pup comes from, if they aren't spayed or neutered, that surgery can cost anywhere from $35 to $400. However, if you adopt your dog, the adoption fee often covers a spay or neuter.
Vaccinations cost $75-$100; flea and tick prevention, $40-$200; license, about $10; and microchip, about $45.
Gear to keep your new dog comfortable at home will include collar or harness, $5-$50; leash, $10-$40; poop bags, $5-$10; food and water bowls, $10-$50; crate, $30-$150; and bed, $5-$200. Toys and treats are an important part of any pup's life and can cost anywhere from $10-$200 for toys and $5-$15 for treats. The average cost of keeping your home and your dog smelling great can vary widely, with dog shampoo and brushes ranging from $5-$20, stain and odor removers $5-$20, and puppy training pads $10-$50.
You'll likely want to pick up some teeth care items like dental chews, which can cost anywhere from $5-$15.
Lastly, make sure you're prepared for any other medical expenses your new dog may need right away, which can average between $250 and $275 for new pet owners.
Plan for annual costs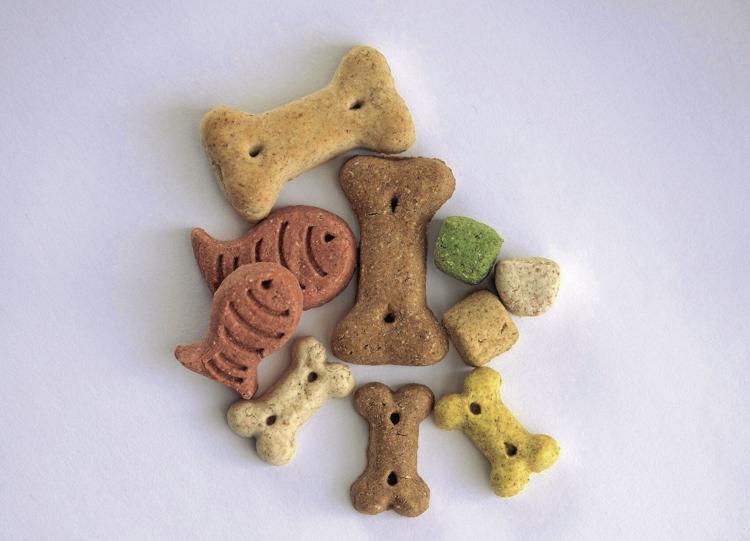 After the initial one-time expenses to settle your pup into your home, there are annual costs to keep in mind, which add up to an average of $650-$2,295 per year.
Food costs can range widely — anywhere from $200-$1,000 per year, depending on the brand and how much your dog eats.
Some dog parents opt for fresh dog food instead of dry or canned, often through a home delivery service, which can cost closer to $4,800 per year.
Routine vet visits are a must and cost $210 on average per year. Flea and tick prevention averages $40-200 and heartworm prevention averages $25-$120.
Keeping your pup's teeth healthy through regular care and dental chews costs about $60-$180 annually.
Treats, which can be a big help in training a dog, cost the typical pet parent anywhere from $70-$145 annually. Yearly costs for toys can vary based on quality and quantity, usually landing between $10-$200. Poop bags cost about $35-$60 a year for most dog owners.
Don't forget surprises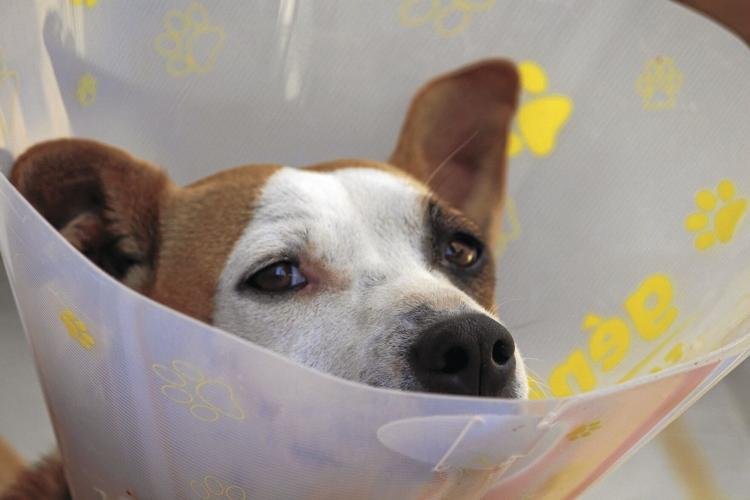 Rover noted, it's important to keep surprise costs in mind, which can average $1,645-$4,315 total. Hopefully, you'll never need to make a trip to the emergency vet, but if you do the typical cost averages $800-$1,500.
Teeth cleaning is another expense not every pet parent opts for, but if you decide to schedule a cleaning be prepared to pay anywhere from $100-$300.
Extra expenses
Depending on your lifestyle and schedule, you may decide to book pet care for your pup. Dog boarding averages $35 per night and dog walking averages $20 per walk but varies based on where you live and the dates you select. Dog training costs an average of $90 per session.
Lastly, if you rent your home, you'll likely need to put down an additional pet deposit before bringing your pup home. That usually adds up to about $200-500 for the average renter.
Try these tips for adding new pet to multi-animal household
Cat companions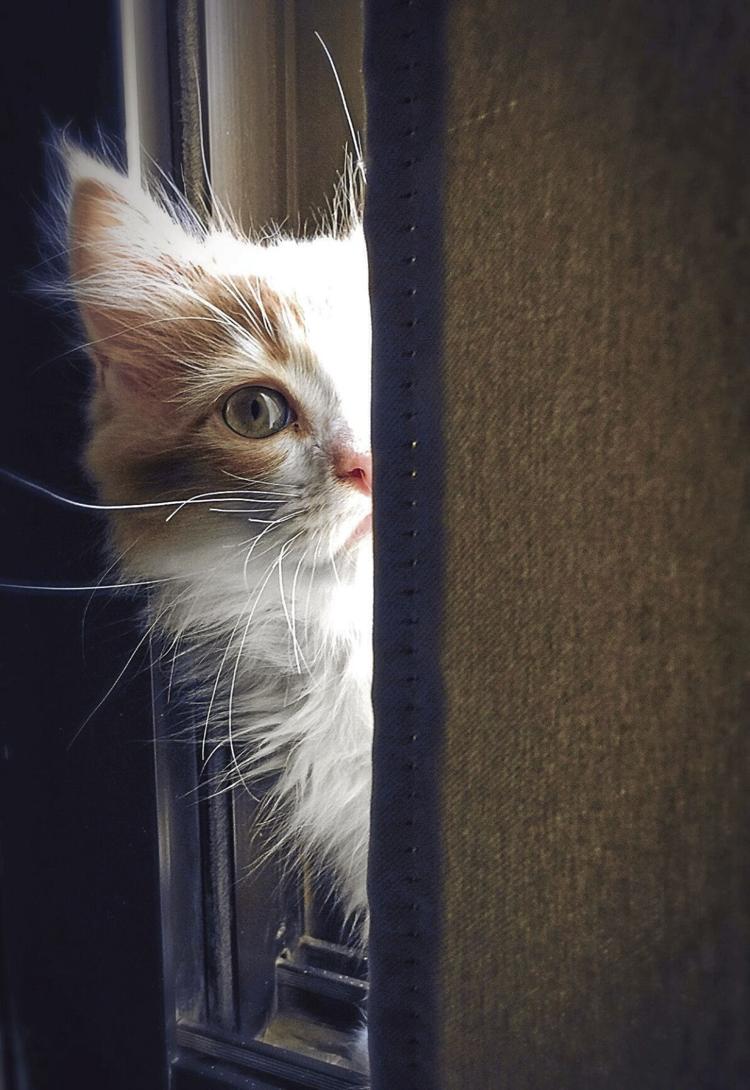 Dear Cathy: I have a 1-year-old male cat named Remy. He appeared on the doorstep this winter and has become quite the house pet. He is neutered and vaccinated, and an energetic companion with a great personality. We started to have problems during introductions to the other family cats. I have two 15-year-old cats and a 6-year-old cat named Tika. Remy has been in contact only with Tika. I am slowly introducing him to the rest of the group, one at a time. It has been over two weeks and I have not let them all meet yet because Remy is aggressive toward Tika. Tika growls at him through the door, but that's all. Remy attacks me whenever he gets a strong scent of her. I have pheromone plug-ins, calming spray and toys to distract him, but I'm not sure what else to do. — Amanda, Aurora, Illinois
Dear Amanda: Cats are very territorial and introductions in a multi-cat household can take time. When introducing multiple cats, put the new cat in a room with food, water and a litterbox and leave the door closed so the new cat can't get out and the other cats can't get in. During this time, facilitate scent exchanges by brushing Remy and then brushing the other cats with the same brush or wiping down Remy with a towel and then dropping the towel somewhere in the house for the other cats to check out. Then return the towel to Remy's room for him to check out.
After a week, bring Remy out of the room and put the other cats inside the room for more scent exchanges. Every cat in the house should be wearing a pheromone collar since this will provide a shared common scent that also reduces anxiety.
As for Remy's aggression, do not touch or pick him up, and do not allow yourself to be close enough for him to scratch or attack you whether in the room or outside the room when he is exploring. Wait for him to come to you. If he doesn't, that tells you he is stressed. If he does, that tells you he is settling into his new home.
After a few more days, reintroduce Tika and Remy in a large room where they can be far apart. Let them meet for 15 or 20 minutes. Repeat these meetings with all three cats, one at a time, over the next few weeks until you see their comfort level with each other growing.
During these introductions, all your cats will hiss and growl as they establish their new territories. If you feel they might fight, remove the three cats one by one. Give Remy a chance to settle down before touching, then put Remy back in the room, and try again when everyone has settled down. Cats can adjust to new environments and new animals, but it takes patience to get those introductions right.
The new puppy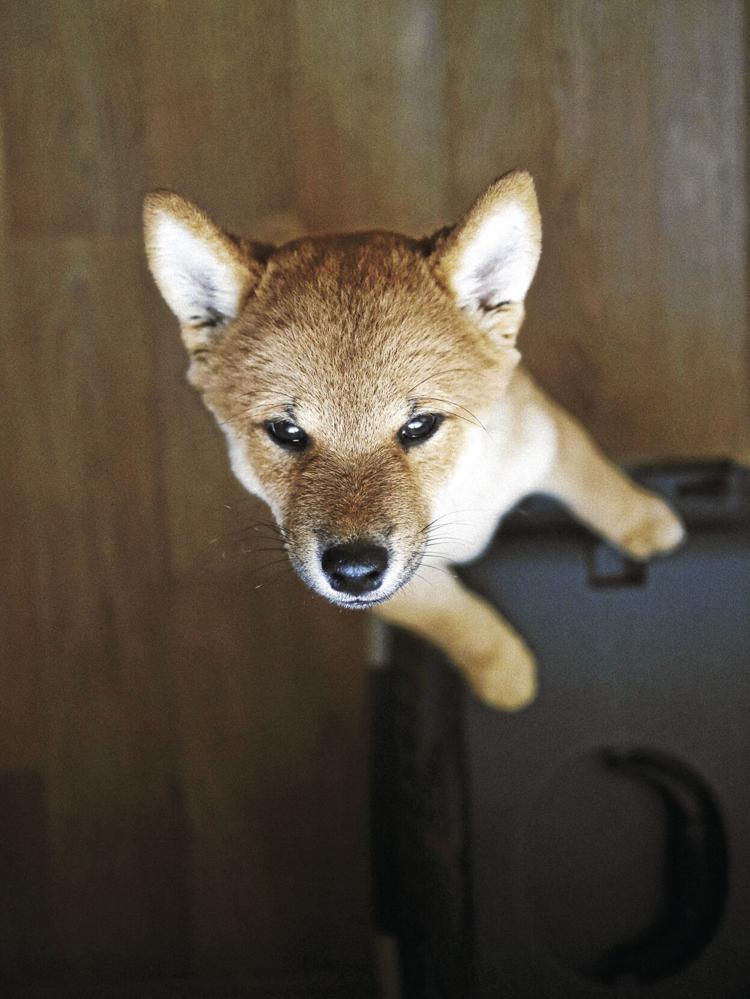 Dear Cathy: I have a 13-year-old male Shiba Inu and a 1-year-old female Shiba Inu. We brought the female home when she was 8 weeks old. Needless to say, my older guy isn't happy about her being here. Before her arrival, my male dog was calm, mellow, easy-going, loveable and didn't bark. My female is a barker, is hyper, wants to be the boss and has gotten my male dog so nervous he won't eat if she's near him. He doesn't even want to come inside if she's in the house. I'm at my wit's end. Any ideas will be helpful. — Susan, Huntington, New York
Dear Susan: When introducing a new pet to an established older pet in the home, it can take time for them to adjust. But a year is plenty of time for them to have gotten used to each other. Your female dog has come in and become the dominant dog in the home and that has stressed your older, male dog. Because their dynamics are established, it can take longer to settle everyone down. First, I suggest getting plug-in canine pheromones for several rooms in the home and pheromone collars for each dog. These have been scientifically proven to calm dogs.
Second, get an Anxiety Wrap or Thundershirt for your male dog. While they are used for thunderstorms or fireworks, these wraps also can help stressed pets feel less anxious. Your male dog can wear it all the time if it helps.
Next is training. Your female needs basic obedience training. Start training her to sit, stay, heel, down and come. While the commands are important for her to learn, it's the training itself that can help redirect her energy. Training forces her to look to you for instruction and leadership, which can make her less dominant overall with the other animals in the home.
Get a dose of adorable in your inbox
Receive local adoptable pets PLUS updates for pet lovers in your inbox every week!