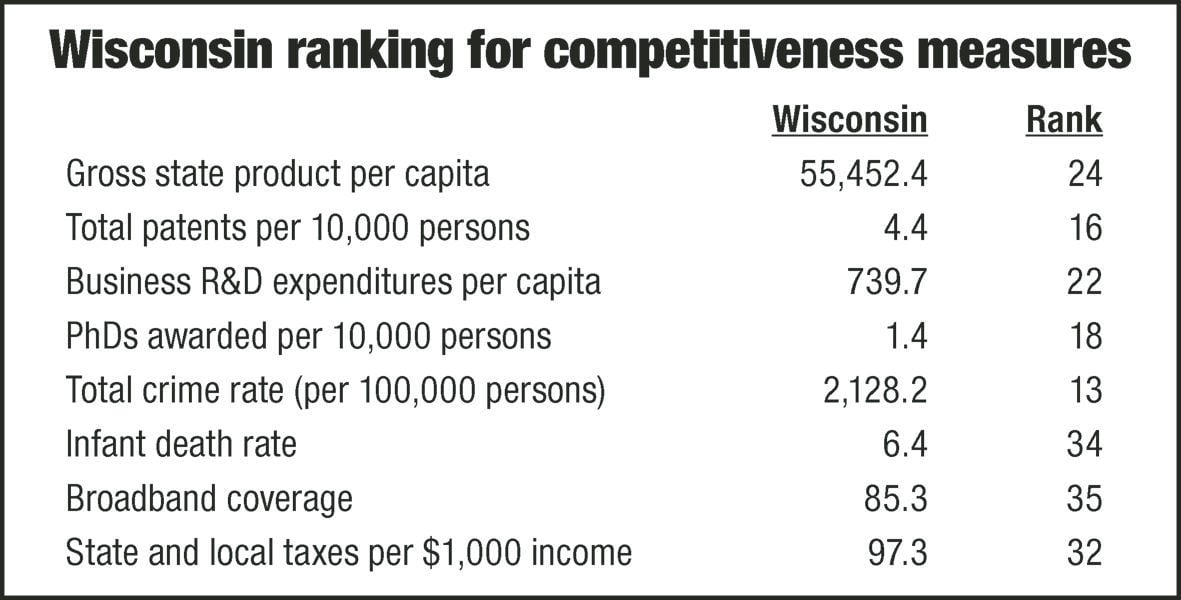 Economists' understanding of economic growth and development processes has evolved with the times to an appreciation, in 2019, that the engine of growth and development is innovation.
New products and services, novel approaches to social issues, and an entrepreneurial spirit of collaboration and creativity to implement new ideas, are vital now — perhaps more so than ever due to the increasingly competitive global market.
UW-Extension has been getting more involved in local economic development initiatives in Racine County and there is little doubt that this work brings educators in direct contact with companies that are pushing into new areas of innovation every day. While we learn from companies locally, our counterparts that are statewide UW-Extension specialists have been analyzing the State of Wisconsin within a broader national context. Together, UW-Extension and its partners are beginning to discover new ways to induce growth and development for Wisconsinites.
That brings us to a recent UW-Madison Extension study reviewing economic characteristics of Wisconsin within the framework of national market competitiveness in hopes of developing a simple index.
There were seven different measures in the study, in addition to a traditional measure of gross state product per capita:
Total number of patents (per 10,000 persons) granted within the state
The dollar value of business investment in research and development (R&D per capita)
Number of PhDs awarded within the state (per 10,000 persons)
Broadband coverage rate
Total crime rate
Infant death rate
Total state and local government taxes per $1,000 of personal income
You have free articles remaining.
The first four measures are associated with higher levels of competitiveness and the latter three with the opposite effect.
Understanding the rankings
Many measures suggest positives for Wisconsin's index when compared nationally such as a relatively high patent rate, PhD rate and low tax burden.
Areas that pulled Wisconsin's overall index down were the factors of crime, infant death rates and broadband coverage.
The total crime rate is relatively high, 13th in the nation, with 2,128 crimes per 100,000 people. Wisconsin also ranked 34th nationally in the infant death rate, a typical measure of the public's' general health. And access to high-quality broadband is now considered a "necessary condition" for economic growth and development, particularly pertaining to innovation and Wisconsin ranks low.
Conclusions
The economists focused on a handful of potential measures to help frame new ways of thinking about economic competitiveness. The intent is not to focus on how one measure (e.g., patents or PhDs awarded) drives economic development but to think more deeply about the economic process through the lens of innovation and competitiveness.
Investing in people, whether through education, quality-of-life attributes, or public health characteristics, are efforts shown to drive economic development because they are the building blocks of competitiveness. And, in relation, activities and investments aimed at fostering research and development — whether in the private or public sectors, likewise increase our economic competitiveness. These findings can help to inform investment priorities for the future of a thriving Racine County.
Amy Greil is a community development educator and associate professor for the University of Wisconsin-Madison Division of Extension in Racine and Kenosha counties.