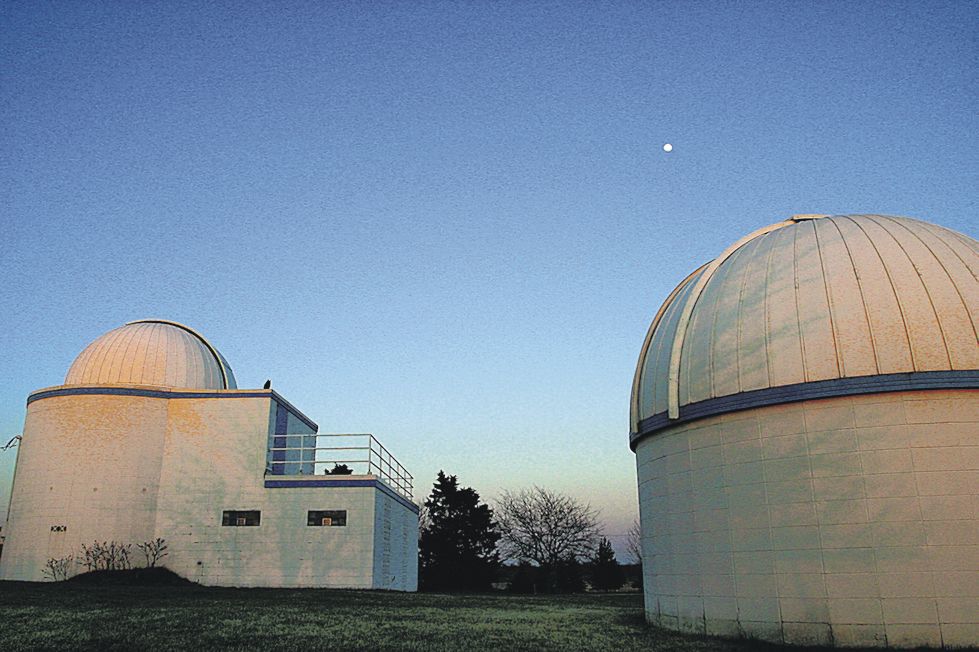 YORKVILLE — The Racine Astronomical Society has announced its free viewing nights for the public at Modine-Benstead Observatory, 112 63rd Drive.
Public night open house events are held monthly from April through October and there is no charge for admission or parking. As a nonprofit organization that is volunteer run, a small donation is encouraged during your visit to help defray the yearly costs of observatory maintenance and care.
The 2019 schedule for public nights:
Saturday, Oct. 5, Fall Astronomy Day, 7-10 p.m.
The Racine Astronomical Society was established in 1956 to promote interest in astronomy among amateurs and the Racine area public. Membership is open to anyone interested in astronomy.
On public nights, RAS will have the club's telescopes open and many of the club's members will have their telescopes available for viewing. It may be possible to view the moon, planets and many deep sky objects. For example, when a person views the Andromeda galaxy, they are looking back in time 2.9 million years.
Public nights are designed to be family friendly, but the society asks that public viewers keep young children close by (the grounds are not illuminated for better observing) and instruct them to respect the telescope equipment provided by members. On occasion there may be dozens of visitors waiting in line to observe at a particular telescope and patience is appreciated. Questions are expected and welcomed, since part of the club mission is to educate and inspire new viewers to participate in the world of amateur astronomy.
The night of an open house there will be a message on the observatory answering machine if the skies are cloudy. Call 262-878-2774.
The observatory is located at the intersection of Highway A and 63rd Drive. People are encouraged to dress warmer than they think is needed, since on clear nights the daytime temperature drops quickly. For information on the Racine Astronomical Society, go to www.rasastro.org.