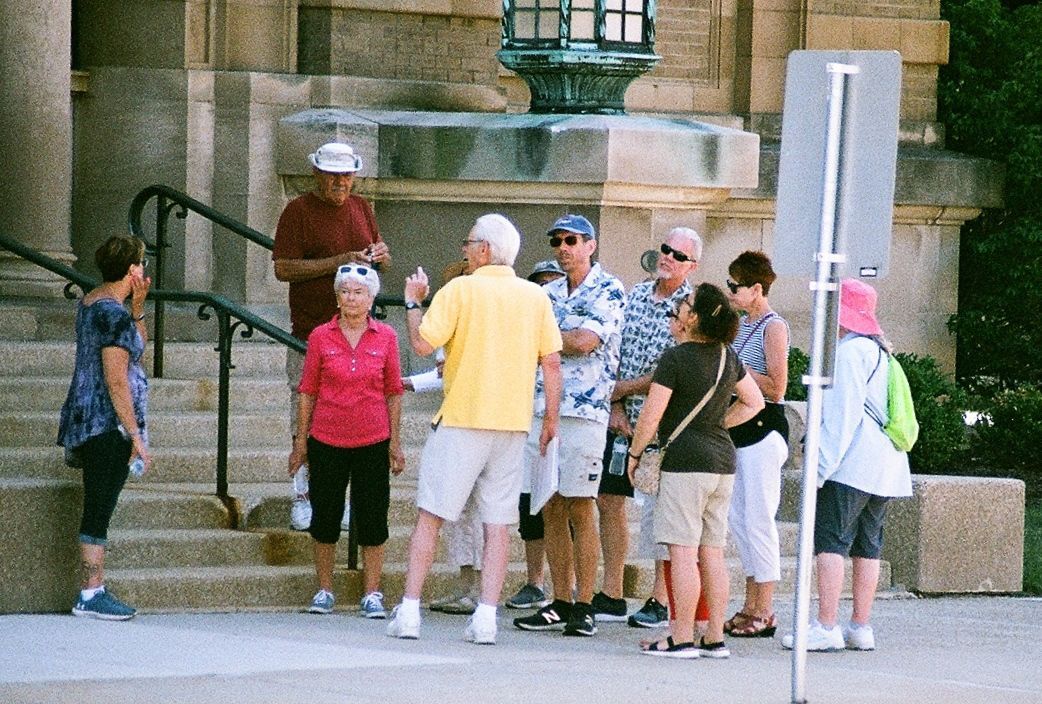 RACINE — Racine Heritage Museum will present walking tours of Downtown Racine at 10:30 a.m. and 1 p.m. Saturday, Sept. 7.
Racine's historic downtown area is the backdrop for the tour where tour goers will experience Racine's rich industrial and architectural heritage in and around the Downtown, lakefront and the Root River valley. They will learn the significance of buildings that remain and hear the echoes of structures no longer present.
The tour route starts on the steps of the Racine Heritage Museum, 701 Main St. Then it goes along the lakefront through the streets of Downtown where regal theaters and hotels once stood, continues along the Root River and finally passes among some of the most important sites on the Underground Railroad and where Wisconsin's first high school once stood in 1853. Its first graduating class had eight girls and two boys.
Tour guides will paint a verbal picture of what was a bustling port and share information of changes that have taken place and continue to this day. They will share photographs documenting past and present structures. Among those would be the first YMCA, the second YMCA, the third YMCA and the upcoming location for the fourth YMCA.
Tours are by reservation only and reservations should be made at least 48 hours in advance. Cost per person is $10, and participants must be at least 12 years old. To make a reservation online, go to www.racineheritagemuseum.org for secure payments with EventBrite. Tour length is about one hour and 40 minutes and covers approximately 1.1 miles. There are some slight inclines along the route as well as benches.
On the day of your tour, arrive at least 10 minutes early to check in. The museum has no public parking. Parking can be on the street or in the upper levels of the McMynn Parking ramp located directly north of the museum. For additional tour information, check the website or call the museum at 262-636-3926.