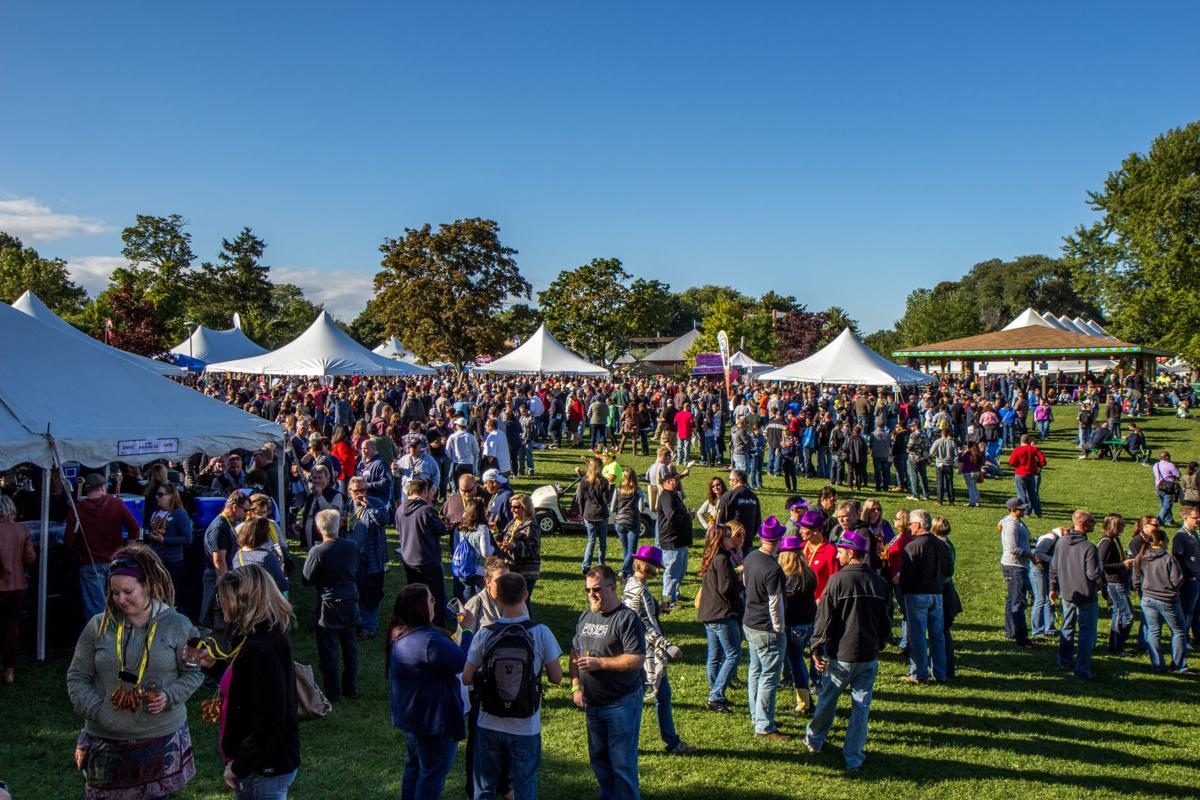 RACINE — The annual Great Lakes Brew Fest will be held from 3 to 6:30 p.m. Saturday, Sept. 14, at the Racine Zoo, 2131 N. Main St., with VIP/Gold Pass entry at 2 p.m.
Since 2004, Great Lakes Brew Fest has developed into one of the most iconic beer festivals in the region, drawing nearly 5,000 attendees from more than 25 states. Returning to the festival this year is the ever-popular and growing Home Brew Island. More than 14 Midwestern home brew clubs will be featured with their small batch beers, meads and ciders for sampling.
"The Home Brew Island is a crowd favorite because it represents the roots of where the craft beer movement was born," said Curt Foreman, founder and co-chairman of the Great Lakes Brew Fest. "In addition, the Cider Cellar, which has been a huge hit with attendees, will have even more ciders and meads to sample. Of course, the home brews and ciders that are available at this year's fest will be in addition to the more than 450 commercially available craft beers from more than 100 area brewers."
Festival theme
The festival theme this year is "Woodstock," celebrating its 50th anniversary in 2019. "It was a natural choice," said Zoe Jacobs, social media coordinator for the fest. "Each year we pick a theme and attendees dress up in costume. We're excited to see what everyone wears! People get super creative! I'm expecting lots of bell bottoms, fringe vests and peace signs."
The Great Lakes Brew Fest benefits the Racine Kilties Drum & Bugle Corps, a Racine institution and one of the oldest drum and bugle corps in the country. The Kilties Mad Plaid horn line plans to perform again this year.
One of the most unique aspects of the fest is its location: the Racine Zoo.
"You'll be walking around and from afar there's a tiger, and you walk a little further to the home brews and look up to see the horns of a Tur on this giant rock," said Jacobs. "And you can't beat the lakefront views too."
Free street parking is available in the areas nearby the zoo. Shuttle buses are also available from the Delta Hotel in Racine, as well as from Kenosha, Milwaukee, Waukesha and Lake/McHenry County in Illinois; tickets are now available.
An expanded variety of local area restaurant food will be available.
Tickets
General admission in advance is $50 and includes a souvenir tasting glass and unlimited samples of craft beer and cider; $59 at the gate. An early admission Gold Pass is $70 with the same benefits of general admission and a 2 p.m. start time. The VIP Fest Pass is $90 and includes 2 p.m. early entry, $5 merchandise voucher, souvenir festival pint glass, rare beer tasting, light appetizers and private restrooms. Designated driver tickets are available for $18 (general admission) and $29 (VIP). Attendees must be 21 and older and no children or pets are allowed on the grounds.