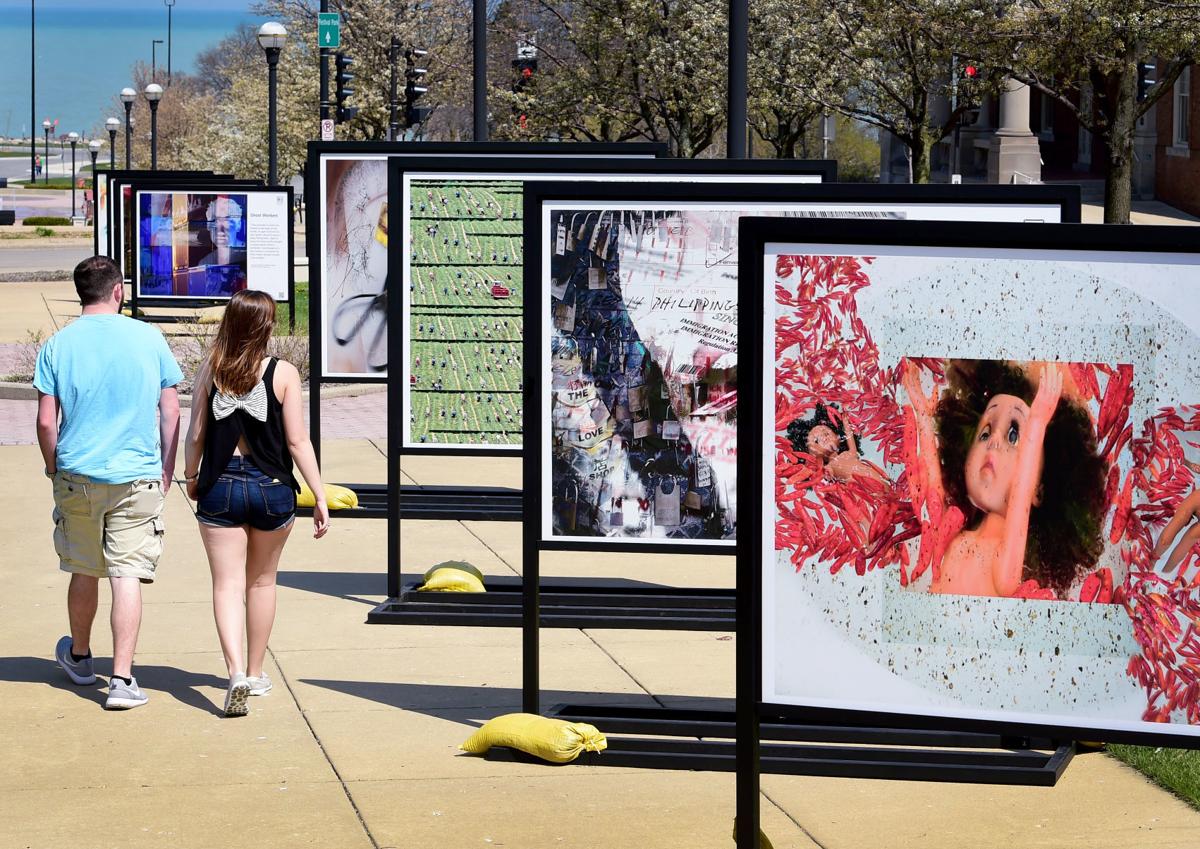 RACINE — Downtown Racine's vibrant art community will be displayed during the summer edition of the Downtown Racine Art Walk (DRAW) from 4 to 8 p.m. Saturday, July 20.
During DRAW, plein air artists from the Racine Art Guild will be painting scenes throughout Downtown Racine. Plein air involves leaving the four walls of an artist studio behind and painting outside, allowing the artist freedom to paint in the open air. This practice, which was made into a true art form by French impressionists, has been going on for centuries. Racine Art Guild members Jan Thompson, Jennifer Zygmunt, Janerae Brown, Patti Fallon and Deedee Dumont will be painting throughout Downtown Racine.
In addition, the following art studios and galleries will showcase their own work and artists:
Art Metals Studio, 332 Main St., will be featuring the work of three new contemporary American metalsmiths: Jen Surine, Peter Antor and Elizabeth Hoekstra. There will also be new gemstone and metal combinations from their own studio jewelers.
Photographic Design Gallery & Framing, 411 Sixth St., is featuring a new line of images by Carol Hansen and Brad Jaeck which are printed on metal.
Varitay Studios, 410 Main St., will host Dee Hutch, muralist, designer, co-owner of Root City (Racine themed merchandise) and tattooist at Black Hand Tattoo Gallery. Hutch will demonstrate his colorful abstract portrait art "En Plein Air" in the outdoor space to the south of their studio.
Twice Baked Pottery, LLC, 320 Main St., will show their selection of mugs, bowls, apple bakers and more.
Hot Shop Glass, 239 Wisconsin Ave., features local glass artisans as they turn 2,000-degree molten glass into art. Informative demonstrations are held from 4 to 8 p.m.
Artists Gallery, 401 Main St., will have member Marc Wollman with his large format box camera set up in front of the gallery and show you what a photographer sees when shooting with these early cameras.
Racine Art Museum, 441 Main St., will offer free museum admission from 4 to 8 p.m. for visitors to enjoy the current exhibitions. In front of RAM from 4 to 7 p.m., RAM Artist Fellowship recipient Marilyn Propp will demonstrate how she makes cotton paper for her work, which will be on display at Wustum Museum beginning Aug. 23.
Racine Art Museum Store, 441 Main St., will host a book signing from 4 to 6 p.m. by photographer Mark Hertzberg, author of the photography book, "Frank Lloyd Wright's Penwern: A Summer Estate." Some of Wright's lesser-known masterpieces are the more than 40 summer cottages he designed in Michigan, Wisconsin and Ontario. Among them is this publication's subject, Penwern, an estate on Delavan Lake in southern Wisconsin. There will also be a papermaking demonstration by RAM artists fellowship recipient Marilyn Propp.