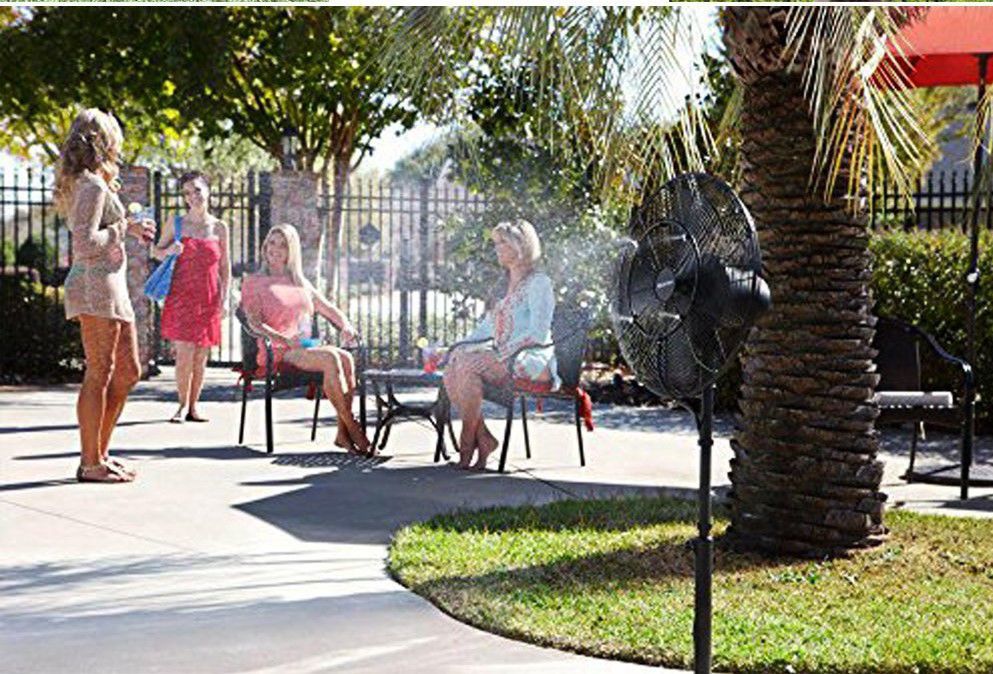 On the hottest days of summer, you might avoid your patio or backyard in favor of air conditioning—but outside could be the coolest place to be. This outdoor misting system from Garden Land can be set up in minutes to keep your backyard cool all summer.
Easy Installation
This DIY misting system comes with all the accessories you need to cool down your backyard. Simply connect the system to a tap water source and direct the nozzles toward your patio, trampoline, or garden. Because the system relies on tap water and doesn't use electricity, it's a cheaper way to cool down than running outdoor fans throughout the summer. The misting system can bring down the temperature of the surrounding air by up to 20 degrees.
Multiple Uses
This misting system can be used to keep your patio, pool, or trampoline cool—but it's also an effective way to water your garden. Compared to manual watering or irrigation, this misting system can save 70% more water.
Why Customers Love It
Customers loved that this misting kit was so high quality for the $30 price. They found assembly was easy and instructions were clear. Some customers installed this system around their patio umbrellas to keep cool in the summer, while others found it was the perfect way to keep their greenhouse at the right humidity.