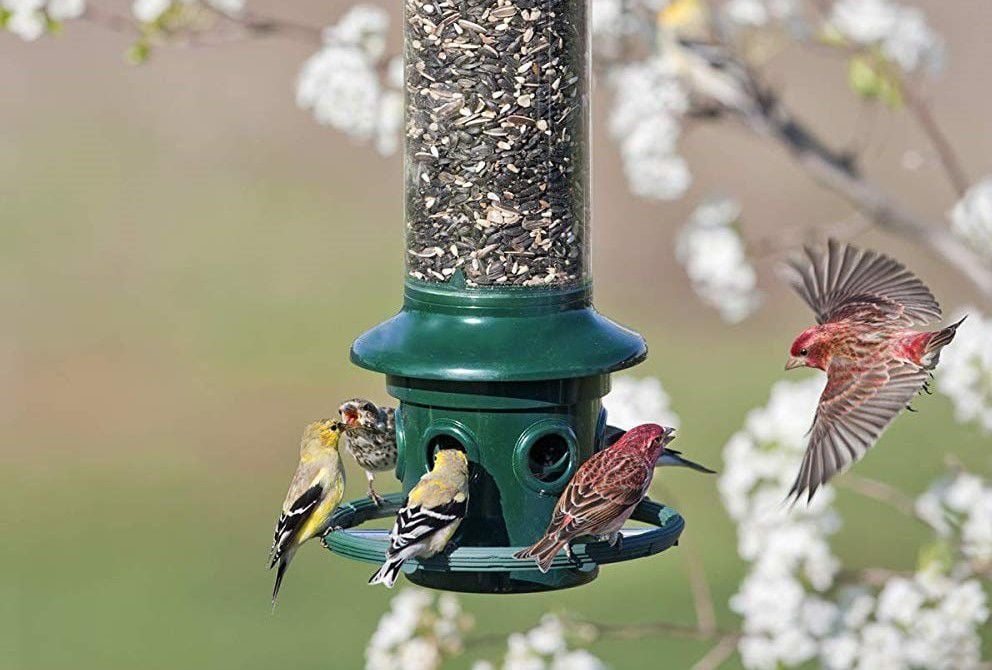 Hanging feeders are a great way to attract colorful birds to your yard throughout the year, but they can also attract some unwanted wildlife. Unless you enjoy squirrel watching as much as bird watching, you probably want to keep squirrels out of your bird feeders. This smartly designed feeder provides the solution.
How It Works
Finding a feeder that's truly squirrel proof can be tough, but this bird feeder stands up to the challenge. The weight of an adult squirrel causes the feeder to automatically close and deny the animal access to the seeds. It's also made of RoxResin, a special chew proof material.
Attracts the Wildlife You Want
This feeder isn't just designed to deter squirrels—it's also made to keep birds coming back to your yard. The feeder includes a free cardinal ring to attract northern cardinals, and the seed ventilation system keeps seed fresh for longer meaning your feeder will be the most appealing on the block.
Why Customers Love It
Customers love that this bird feeder keeps squirrels from raiding their seed and protects seed from blowing away in the wind. Set up was easy and didn't require tools. Customers also liked the lifetime warranty and saw plenty of cardinals.