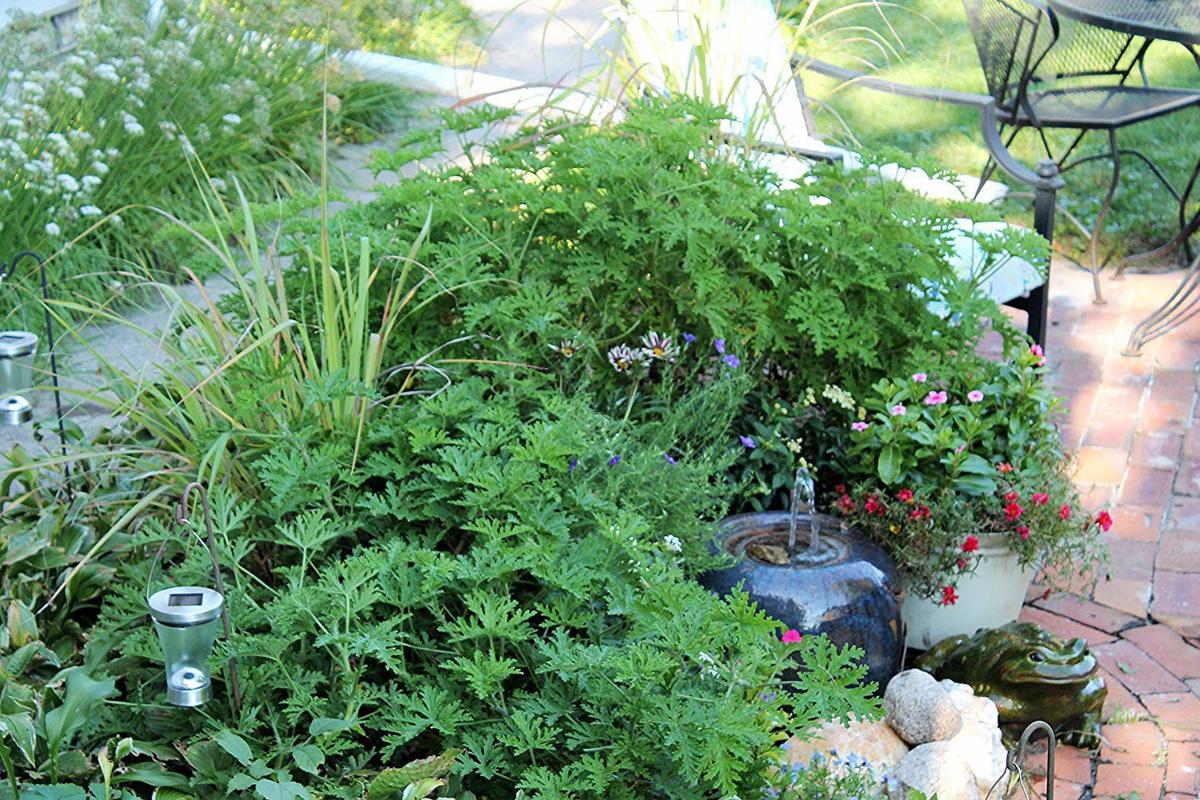 If you love spending time in your backyard or on your patio, but you find yourself being eaten alive by mosquitoes, the secret to repelling these pesky bugs could be as simple as a few new beautiful plants in your garden. Here are 5 plants that repel mosquitoes without harsh chemicals:
1) Citronella
This leafy green plant is commonly used in mosquito repellent sprays and candles, but they also keep an area of up to 10 square feet mosquito free when planted in a pot on your patio or in your garden near the porch. Occasionally they sprout a pink or purple flower, but the real draw of these plants is the fresh lemony scent that mosquitoes hate. They love sun, are drought tolerant, and grow well in a pot, so they're easy to care for in summer months.
2) Basil
Not only is basil a delicious addition to a Caprese salad at your summer barbecue—it's also a natural mosquito repellent. The herb is toxic to mosquito larvae, so plant it near water features or by the pool to keep mosquitoes from reproducing in the area.
3) Lemongrass
Lemongrass is yet another plant that is delicious for humans and disgusting to mosquitoes. The plant contains citral which is often used in mosquito repellents, but it's tasty in soups and curries. It'll also keep those summer flies at bay.
4) Bee Balm
Want to keep mosquitoes away while you attract pollinators like bees, butterflies, and hummingbirds to your garden? Try bee balm, also known as horsemint or wild bergamot. It has a pretty pinkish-purple flower, dark green leaves, and grows to up to 4 feet. It can also be used as a garnish or to make jellies and tea.
5) Garlic
Garlic is the perfect addition to any cook's garden while having the added benefit of repelling mosquitoes with the pungent scent. It also keeps garden-killing aphids away and will prevent ants from ruining your backyard picnic.