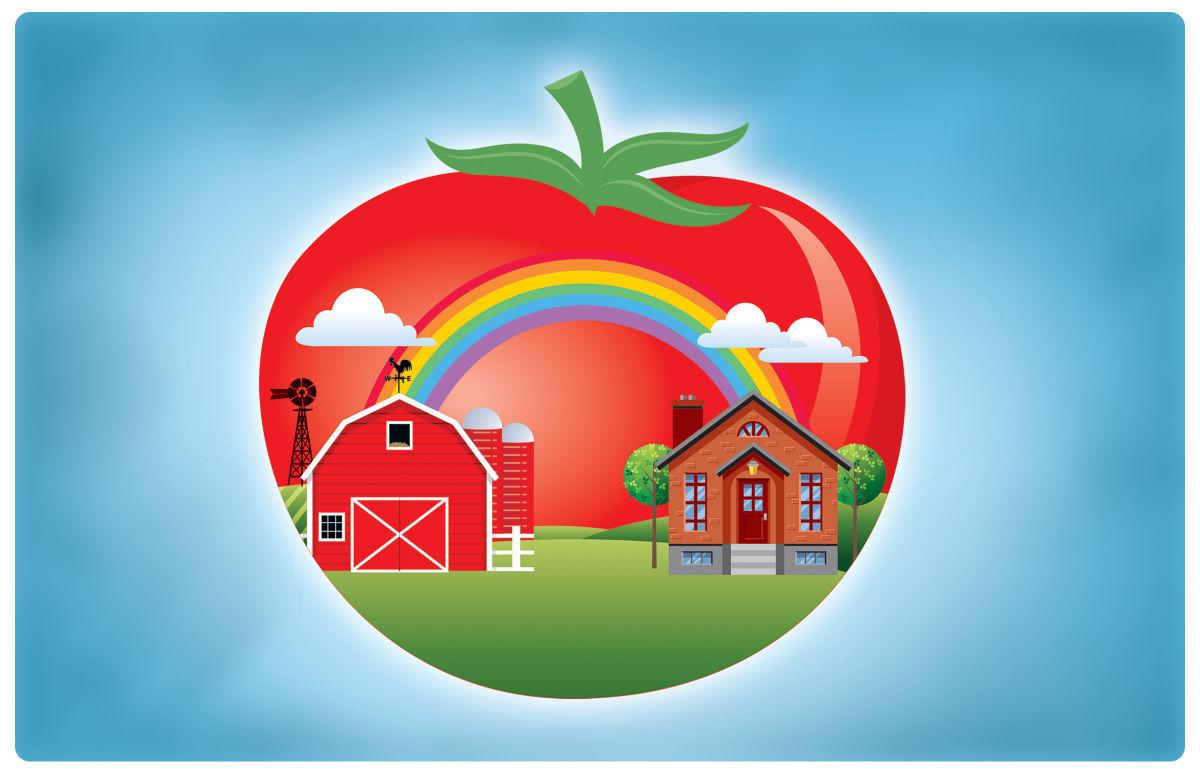 RACINE COUNTY — Community Supported Agriculture programs, CSAs for short, have been cropping up across the state in growing numbers over the past decade, and for good reason. CSAs are reconnecting people with their food.
The concept behind CSAs is pretty simple. People in the community pay a fee, or share, to a local farm before the start of the growing season. The farmer then uses that money to help operate the farm and grow the food. Come harvest time, those "members" who provided financial support earlier in the year receive weekly or bi-weekly "shares" of the produce grown throughout the season. It's a win-win situation for both the farmer and the community members.
But not everyone in the community wins from the standard CSA model, says Jamie Williams, growing manager at Homeless Assistance Leadership Organization (HALO) of Racine.
"All people need to have access to fresh food," said Williams.
But sometimes the most heavily populated areas have the least amount of access. These areas are known as "food deserts" — pockets within a community with limited, or in some cases nonexistent, access to fresh, healthy food options due to a lack of grocery stores in the immediate area and/or socioeconomic status. The reality, Williams said, is people in these food deserts eat what they can afford, and that usually isn't organic or sustainably grown fruits and vegetables.
"I don't want to grow organic food and put it in the hands of those who would be buying it anyway at Pick 'n Save," Williams said. "I want to get it into the hands of those who won't, or maybe more importantly, can't."
It's what inspired Williams to launch Racine County's first urban CSA, Growing Home, located at HALO, a known food desert in Racine.
"We look at this as one spoke in the wheel to change the food desert issue in Racine," Williams said.
For low-income families
To start, the CSA will offer 20 shares, or subscriptions, at $20 per box. Each week over the course of the 15- to 20-week season, participants will receive a box of produce grown in the hoop house and raised beds in HALO's parking lot. Because Williams wanted the program to benefit those who might not otherwise be able to participate in a CSA, half of the subscriptions are reserved for low-income families and individuals at a reduced rate of around $15 per box.
"One thing we do a little differently compared to other CSAs is the payment structure," Williams said. "For most CSAs, you pay your entire CSA share upfront. For us, that's an option but you can also pay in installments."
Low-income participants can also use their QUEST benefits.
"For those using their QUEST cards, we offer weekly payments as an option," Williams explained.
And unlike most CSAs that require members to pick up their weekly basket at the farm or a nearby drop-off site, Growing Home delivers to members who live within a few miles of HALO.
Nurturing relationships
But it's not just about the food. It's also about the relationships CSAs nurture.
David Kozlowski and his wife, Sandra Raduenz, started Pinehold Gardens CSA 22 years ago, back when only a handful of CSAs existed in the state. He describes their CSA as "traditional": one box size, one price, no add-ons, and everything is produced on their farm.
"CSAs connect people, and that's not something you get at the grocery store," Kozlowski said.
In fact, it's not uncommon for Pinehold Gardens' CSA members to stop by to visit the farm, located on 21 acres just outside Racine in nearby Oak Creek.
"A CSA creates a community effort," Kozlowski says. "The members get to know you as someone who is growing their food, they get the newsletter and read about the trials and tribulations of the season, they visit the farm. And suddenly, the food on their table seems a lot more real than if they were to simply get it at the grocery store."
'Part of the farm'
That type of community connection and learning experience is what energizes Corban Koster, who helps run Geneva Lakes Produce CSA, located in Burlington, with his father, Scott Koster, and brother, Jordan Koster.
"If people have questions about how something is grown or if there is an issue with a certain crop, we can communicate that to them," Koster said. "It's a learning experience you can't find anywhere else."
Although Geneva Lakes Produce runs a larger-scale CSA, it still likes to maintain an intimate connection with its members.
"When I see our members, I know them by name. They are part of the farm," Koster said. "Being able to allow for that connection and create opportunities to grow it, it's a non-replaceable thing.
When people choose to be a part of our CSA they are saying, 'I want to be a part of this farm and what they're doing.' "
Williams hopes to ignite that same spirit of community through Growing Home's CSA.
"We already utilize loads of volunteer support," Williams said. "But the really cool thing we have going for us is HALO attracts quite a bit of volunteership outside the CSA."
She hopes the CSA will provide another opportunity for people to get involved in their community, in both HALO's efforts and in addressing local food gap issues.
"It's a cool way for people who want to donate their time at the local homeless shelter to give back, to get their hands in the dirt and educate people about the battle for our food supply," she said. "Twenty subscribers doesn't change the entire problem, but it's a start."
"A CSA creates a community effort. The members get to know you as someone who is growing their food ... and suddenly, the food on their table seems a lot more real than if they were to simply get it at the grocery store."

— David Kozlowski, who runs Pinehold Gardens CSA with his wife, Sandra Raduenz