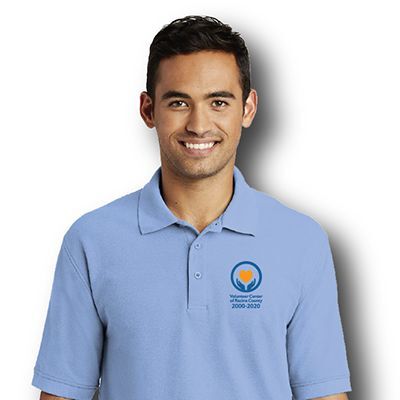 The Volunteer Center of Racine County, sponsor of RSVP-Racine, has redesigned its website. It features information on Volunteer Center projects and interactive links to southeastern Wisconsin volunteer activities.
Go to volunteerracine.org and click "Volunteer Now" in the upper right hand corner of the home page and follow the prompts. Prospective volunteers may request information and connect with volunteer coordinators for more than 1,000 opportunities.
The RSVP section of the Volunteer Center's website includes the RSVP volunteer handbook, fillable enrollment and other forms, the latest RSVP newsletter and current Racine County RSVP volunteer opportunities.
More information about RSVP, other Senior Corps projects and AmeriCorps can be viewed with a provided link to nationalservice.gov.
re
The new Volunteer Center online store has Volunteer Center mugs, T-Shirts, collared shirts, pens and hot-cold thermos tumblers. A COVID-19 compliant "pick-up parade" in front of the Volunteer Center to facilitate safe delivery was held Sept. 12.
Former Volunteer Center executive directors Marilyn Pelky and Al Volmut were greeting volunteers during the day as was current executive director Michelle Ortwein.
Volunteers recognized
The Volunteer Center recently honored 13 volunteers who were due to be recognized at the Volunteer Center's 19th annual Volunteer Recognition Luncheon.
Wisconsin Safer at Home necessitated cancellation of the luncheon; but a slide show featuring the winners and their accomplishments is on the Volunteer Center's website. Thirteen local civic-minded businesses and organizations made these awards possible.
The future of volunteering is being defined by uncertainty surrounding the coronavirus pandemic. What is known is that volunteering continues, though somewhat muted. Some opportunities lend themselves well to virtual volunteering as detailed in this column over the last several months.
The Volunteer Center's website is an excellent resource to explore Racine County's virtual and traditional volunteering opportunities.
Be the first to know
Get local news delivered to your inbox!