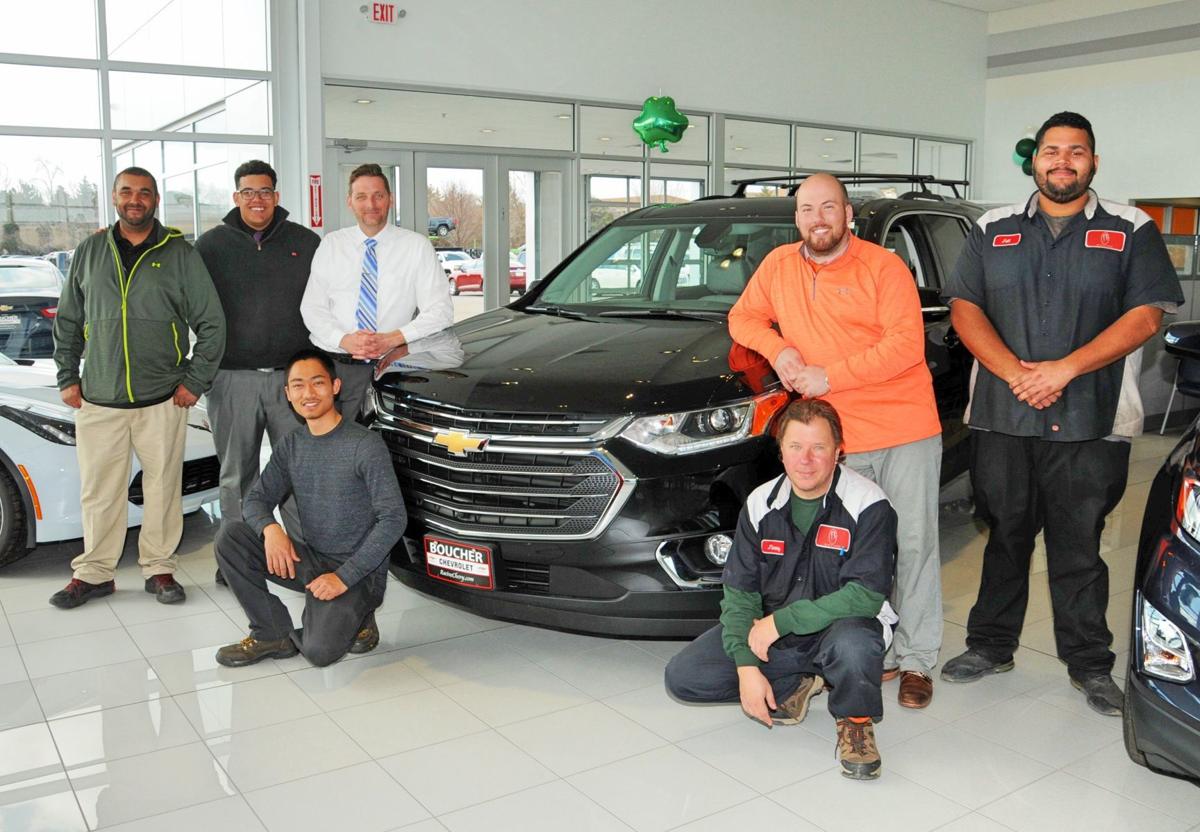 MOUNT PLEASANT — The Volunteer Center will host a volunteer recognition luncheon from 11:30 a.m. to 1:30 p.m. Friday, April 20, at Roma Lodge, 7130 Spring St.
Thirteen individuals will be honored for their volunteerism, as well as a group of employees for the Corporate Award. A reception and silent auction will be held from 11:30 a.m. to noon. Lunch is from noon to 12:45 p.m. and concludes after the awards program.
You have free articles remaining.
The 13 individuals were chosen based on volunteer accomplishments, impact on an individual group or community and leadership from nominations submitted by area individuals and nonprofit organizations. The Volunteer Center, in conjunction with the Corporate Volunteer Council, will recognize the business of the year in terms of service by their employees. Honorees are:
Agriculture Award — Kathy Ehrhart for helping with programming for youth in the Racine County 4-H and Waterford FFA.
Arts & Culture Award — Karee Upendo for designing creative projects to support families in need during the holidays.
Economic Development Award — Les Hedrington for his volunteer projects on helping his neighbors help themselves.
Education Award — Susan Richardson who has been volunteering with Girls Scouts of Racine County since graduating from UW-Parkside in 1974.
Environment Award — Charlie Tennessen for dedication to agricultural and sustainable cultivation practices is evident in his work with the Eco-Justice Center.
Good Neighbor Award – Paula Huck and Ahmad Kweku Oawi: Huck has been instrumental in the successful launch of the Mt. Pleasant COP House. Kawi has distinguished himself as a volunteer for Racine Rotary and Cops 'n Kids.
Health Services Award — Jennifer Bucholz, a five-year veteran volunteer responder for Sexual Assault Services of Lutheran Social Services.
Heroic Award — Christopher Dustman: Dustman and Racine County Sheriff's Deputy Karen Hernandez worked together to save two lives after a hit and run incident in the Village Shopping Center parking lot.
Human Services Award — Richard Goetsch: Since retiring as a school superintendent, Goetsch has been a key coordinator of AARP's Tax Aide project.
Senior Award — Anita Bononno, volunteer at the Fine Arts Elementary School and a long-term member of Vittoria Lodge No. 1355.
Veteran Award — William Schalk, a career naval flight officer whose commendations include five Air Medals.
Youth Award — Alex Hart-Upendo, founder of Build-a-Bow LLC, has a keen sense of business and philanthropy.
Corporate Award — Frank Boucher Chevrolet Cadillac: Members of the Service Group acted quickly to evacuate residents of the Racine Commons Assisted Living Center located behind the dealership on Washington Avenue in Racine.
The cost to attend is $40. To make a reservation, go to www.volunteerracine.org; make reservations at the Volunteer Center of Racine County Inc., 6216 Washington Ave., Suite G, or call 262-886-9612.