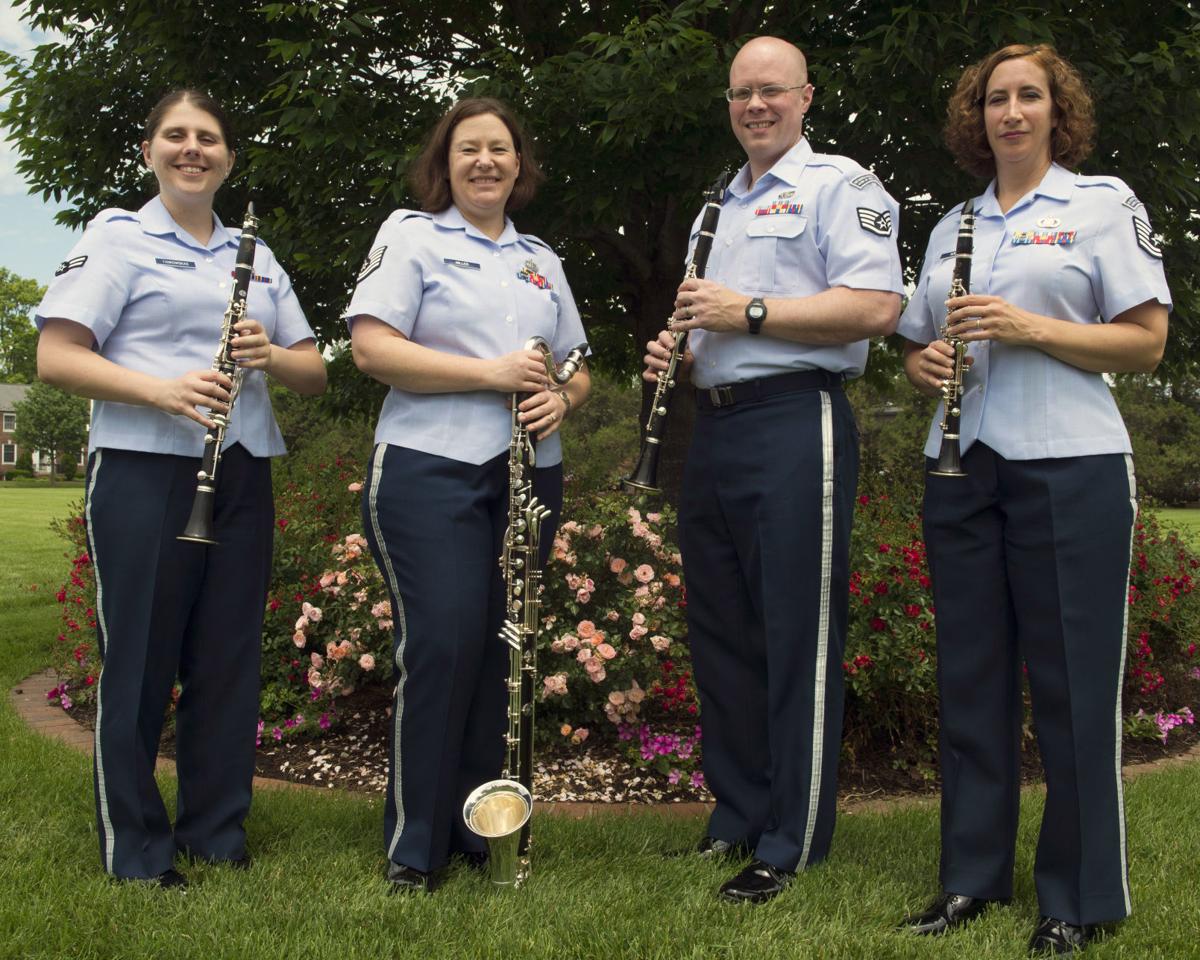 AIR FORCE BAND TO PERFORM
The USAF Band of Mid-America's Liberty Winds will present a free concert at 7 p.m. Thursday, Aug. 22, at Beth Israel Sinai, 3009 Washington Ave. The public is invited.
The Liberty Winds Quartet (or Quintet) is made up of woodwind players from the United States Air Force Band of Mid-America. Located at Scott Air Force Base, Illinois, this ensemble honors veterans and active duty military members across a 10 state region in the Midwestern United States. Their concerts include selections from a wide range of musical literature, including classical music, marches, patriotic crowd pleasers and light popular music genres.
You have free articles remaining.
CHURCH CELEBRATES 40 YEARS
New Omega Missionary Baptist Church, 5731 Northwestern Ave., is celebrating 40 years of ministry. Services will be held at 10:30 a.m. Sundays, Aug. 11-25. On Sunday, Aug. 11, the Rev. Jimmie Richmond (assistant pastor) will be the speaker.
North Cape Lutheran Church, 2644 124th St., Raymond, is offering a midweek worship service at 7 p.m. Wednesday, Aug. 14.
Religion Today is a listing of special events held at Racine County churches and is published every Saturday in Community. Notices of regularly scheduled services and sermon topics are not used. Announcements must arrive by noon Tuesday to be considered for publication the following Saturday, as space permits. Submit information to The Journal Times Online Calendar at www.journaltimes.com/calendar and select Faith under sections; by mail to Loreen Mohr, The Journal Times, 212 Fourth St., Racine, WI, 53403; email Lmohr@journaltimes.com or fax information to the attention of Loreen Mohr at 262-631-1780.