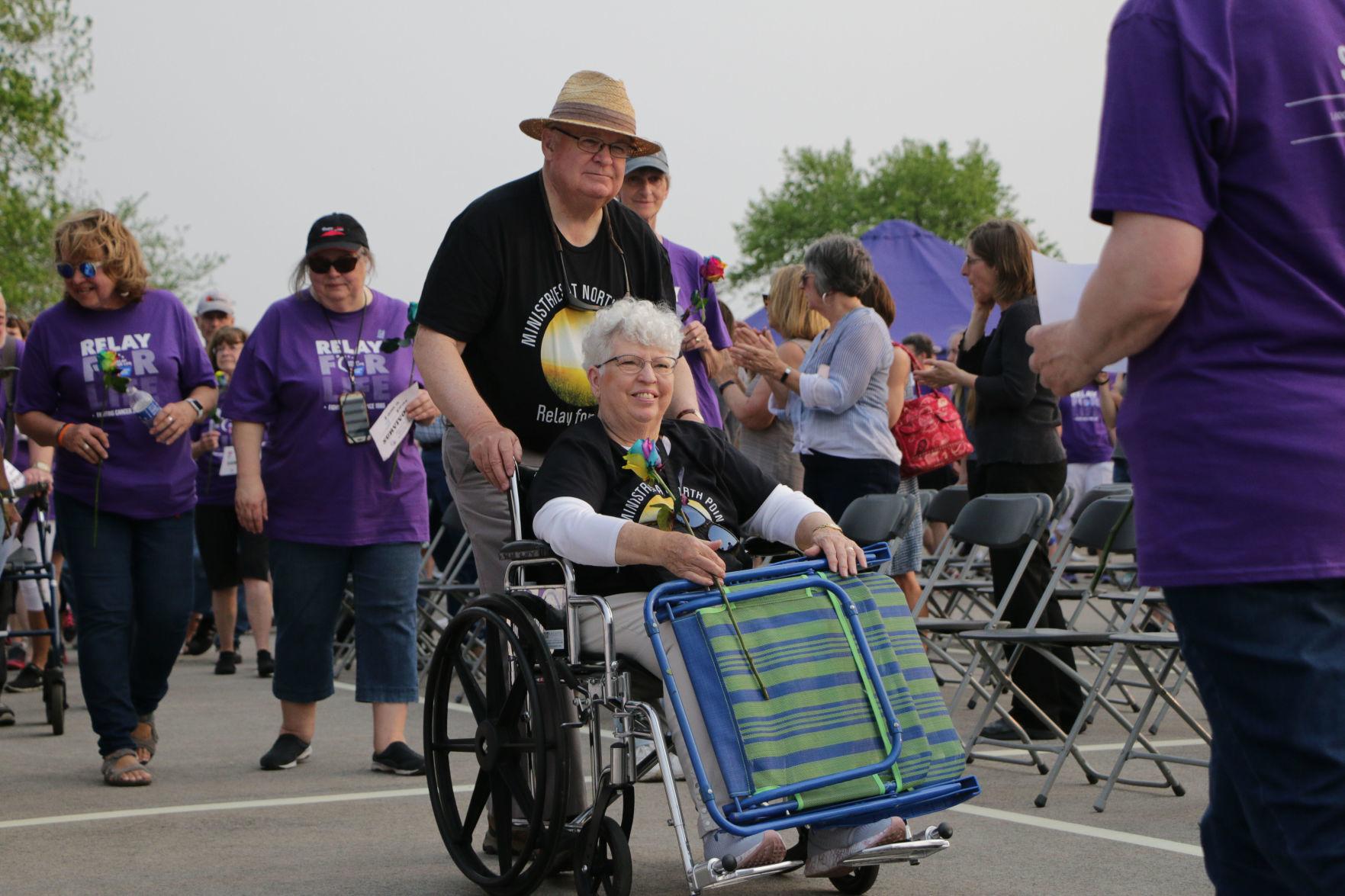 RACINE — The Leadership Team for Racine for Life of Racine will hold a special drive-through luminary event to celebrate cancer survivors and remember those who have lost the battle to cancer. It will be held from 4 to 11 p.m. Saturday, July 18, in the former K-mart parking lot, 2211 S. Green Bay Road ( next to Culver's). Canned good donations will be accepted with each luminaria purchased for the Racine County Food Bank.
People can purchase bags for a $5 donation in advance online or bags will be sold at the event from 4 to 8 p.m. Go to relayforlife.org/racinewi.
Due to the ongoing COVID-19 pandemic, the Relay For Life of Racine will now be held virtually on Saturday, Aug. 1.
Cancer patients are some of the most vulnerable to COVID-19. Hosting the local Relay For Life event online allows everyone — including cancer patients, survivors and their caregivers — to safely join with others to celebrate, remember and fight back.
"With our local Relay For Life and other events that fuel the American Cancer Society's mission essentially grounded due to COVID-19, the fight against cancer is at risk," said Laurie Bertrand, American Cancer Society executive director. "But it's a fight that can't be cancelled, postponed or rescheduled. Cancer won't stop. So neither can we."
The Relay For Life of Racine joins nearly 50 others from across Wisconsin in holding their Relay event virtually on Aug. 1. Participants will take part in fundraising and team recruitment activities leading up to Aug. 1. Then, on Aug. 1, participants will "gather" on their event Facebook page for survivor celebrations, sponsor recognition and the ceremonies typically held at relay events. A statewide Relay For Life event will also be held Aug. 1 on the American Cancer Society of Wisconsin Facebook page.
Funds raised through Relay For Life help the American Cancer Society continue programs that are critical for cancer patients now, and in the future. That includes being available day or night at 800-227-2345 and the "COVID-19 and Cancer" resources at cancer.org/coronavirus.
Be the first to know
Get local news delivered to your inbox!