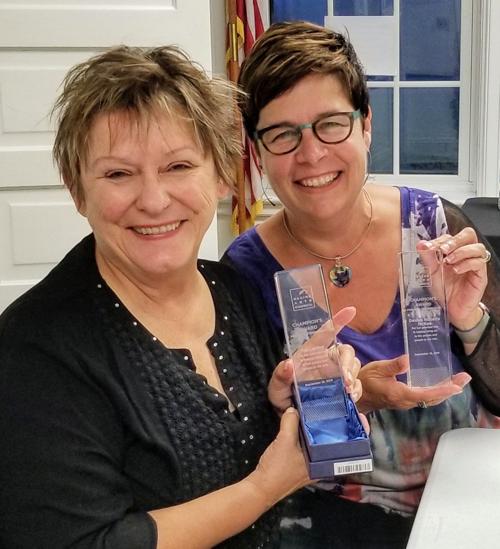 RACINE — The Racine Arts Council issued its 2019 community awards during its annual meeting Sept. 16 at the Wind Point Lighthouse. These awards are issued annually by RAC's Board of Directors to community members who have done extraordinary volunteer work in the arts.
The Emily Hill Award was given to Steve Schoene, owner of Schmitt Music, for his philanthropic work with RAC's Lonely Instruments Need Kids (LINK) program. Schoene appraises all donated instruments, making sure they are in working order before RAC lends them to children in the school systems. He also repairs them at a lesser cost to support the Racine Arts Council.
You have free articles remaining.
RAC's Heart of the Arts Award was given to Lauren Sommers, education and arts director at the Homeless Assistance Leadership Organization (HALO). Sommers has great enthusiasm and ideas for the children at HALO, making sure they use their abilities of creativity, playfulness and determination to build confidence and a sense of pride.
The Champion Award was given to RAC members who have rotated off the board. Pat Levine, past president, and Denise Roberts McKee, past executive director, together have given more than 30 years to the Racine Arts Council. Their leadership, creativity and determination have helped the Racine Arts Council to remain strong for 52 years.
RAC also welcomed Nancy Pierce as a new member of its Board of Directors. Pierce has extensive experience in nonprofit management, community engagement, communications and development, and has served on the Advisory Committee for Racine Area Manufacturers and Commerce (RAMAC), as well as Leadership Racine.