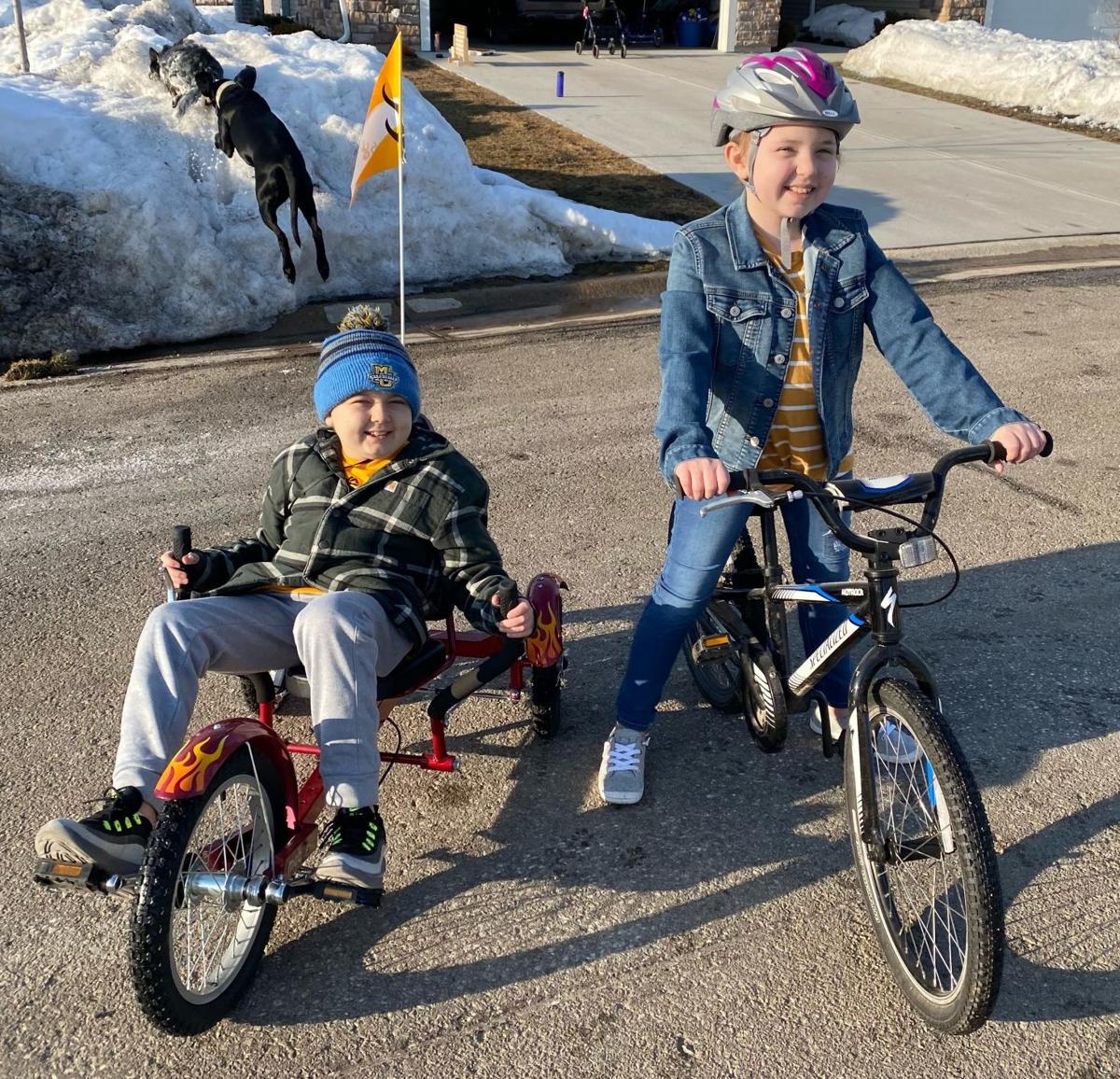 MILWAUKEE — The Ryan family of Mount Pleasant will share their Children's Wisconsin story on 96.5 WKLH during this year's WKLH Miracle Marathon for Children's Wisconsin. The two-day radiothon on 96.5 WKLH will air all-day Thursday and Friday, May 20-21. The Ryan interview will place during the 7 a.m. hour on Friday.
Jack Ryan, 12, was diagnosed with hemophagocytic lymphohistiocytosis (HLH), a rare and serious condition that often requires bone marrow transplant. When his younger sister Makenzie, 10, was tested to see if she was a donor match, it was discovered that she had HLH too. Jack was critically ill for several months with E. coli and kidney damage. Both siblings had staggered bone marrow transplants. Makenzie's bone marrow transplant was from an anonymous donor and Jack's bone marrow transplant donor was his father. In total, the family's journey involved 21 months of consecutive hospitalizations at Children's Wisconsin. Jack and Makenzie are doing well now and recovering at home.
The Ryan family is one of more than 25 families sharing their experience with the goal of raising funds to support Children's Wisconsin.
WKLH Miracle Marathon for Children's Wisconsin will feature patient families, hospital physicians, leaders and staff sharing stories that bring to light the numerous Children's Wisconsin programs and services that impact the health of thousands of children in our community.
WKLH Morning Show personalities Dave Luczak and Dorene Michaels will host the event. Listeners can tune in to 96.5 WKLH in Milwaukee or listen online at WKLH.com and make a pledge to donate at childrenswi.org/miracles.
Children's Wisconsin and 96.5 WKLH have partnered for 24 years on Miracle Marathon, an annual fundraising event that traditionally takes place in May each year and has raised more than $27 million for Children's Wisconsin research and programs.