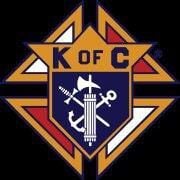 RACINE — Each year the Monsignor S.B. Witkowiak Knights of Columbus Council 697 supports the "Keep Christ in Christmas" campaign to remind people that Christmas is above all else a holy day celebrating the birth of Christ.
In addition to sponsoring "Keep Christ in Christmas" billboards and TV ads, the distribution of "Keep Christ in Christmas" yard signs and car magnets depicting the Holy Family and sponsoring the "True Meaning of Christmas" poster contest, the organization suggest the following:
Send Christmas cards with a religious theme, and try to use Christmas religious postage stamps; offer to help your parish, or a parishioner or neighbor in need prepare for Christmas through cleaning, repairs, decorations or flowers. Christ is Christmas (P.O. Box 20716, Roanoke, VA) has "Keep Christ in Christmas" mailing seals, advent wreaths and calendars, and a tri-fold indoor Nativity scene available.
Yard signs, car magnets
Council 697 and Monsignor A.G. Weiler 4th Degree Assembly 1207 will again be distributing "Keep Christ in Christmas" yard signs for $5 each. They are available through Dec. 22. The signs are blue and white with the "Keep Christ in Christmas" slogan and a Nativity scene.
In addition, black and white refrigerator magnets are available. They also can be used on cars, file cabinets, etc. The magnets are 6 ½ inches by 7 inches and featuring a Nativity scene and the "Keep Christ in Christmas" slogan. They cost $3.50.
To purchase a sign or magnet, contact a KC member or Bill Frayer, 262-633-7887 or 262-945-1095, frayerfamily@yahoo.com; Steve Jansta, 262-554-6376; or Jim Sisak, 262-884-9505.
Poster contest
Council 697's annual "True Meaning of Christmas" Poster Contest is open to students in grades one to four in all school environments.
Due to the coronavirus pandemic, students can create posters at home using regular paper, standard construction paper or tag board. They may not exceed 12 inches by 18 inches. Crayons, watercolors, colored pencils and magic markers can be used. They are to be the students original work, no paste-ons to be used or tracing of pictures or letters. It is suggested that the words of the theme not be on the poster itself.
First-, second- third-place winners at each grade level will receive gift cards, Certificates of Merit and ribbons. The winning posters will go on to Diocesan (Regional) and State competition where medals, certificates and ribbons will be awarded. The State level first-, second- and third-place winners will be displayed at the KC State Convention in Lake Geneva April 30-May 2.
Posters must be completed by Dec. 31. They are to be received by KC Council 697 no later than Jan. 15. They can be submitted by:
Mailing to Knights of Columbus Council 697, 2516 Winthrop Ave., Racine, WI 53403
Mailing to William Frayer, 2339 Meachem St., Racine, WI 53403.
Dropping off in the container on the porch at McGivney Hall, 2516 Winthrop Ave. (one block east of St. Lucy Parish).
Posters must have an entry label on the back of the poster which includes student name, grade, parent/guardian name, complete address, phone number, school attended. Email address is also welcome.
For more information contact Jim Marks, contest chair, at 262-989-6219, marks@uwp.edu.
Sentiments for Seminarians
As a simple way to support priestly and religious vocations beside prayer or financial support, the public can help seminarians and religious novices by donating something to the annual Knights of Columbus Sentiments for Seminarians Program. Since they don't get paid, have no jobs or vacations, it's often hard for seminarians to obtain many simple, needed items and travel where/when they need to.
K of C is seeking donations of gas cards, pre-paid gift cards like Master Card or Visa, and department store, pharmacy and restaurant cards. It's best if these are national chain rather than local area brands. People can also donate cash or a check in an envelope marked "Sentiments for Seminarians" and K of C members will purchase the cards.
Gift cards collected will be delivered Dec. 4-6 to the district deputy meeting in Lake Geneva. They will distributed to seminarians in the Milwaukee Archdiocese and throughout the state.
This drive will be held at Racine area parishes and is coordinated by Monsignor S.B. Witkowiak Council 697, St. Lucy Council 15659 and St. Louis Council 4831 of the Knights of Columbus. For more information, contact Bill Frayer, Wisconsin State K of C program director at 262-633-7887 or frayerfamily@yahoo.com.
Be the first to know
Get local news delivered to your inbox!