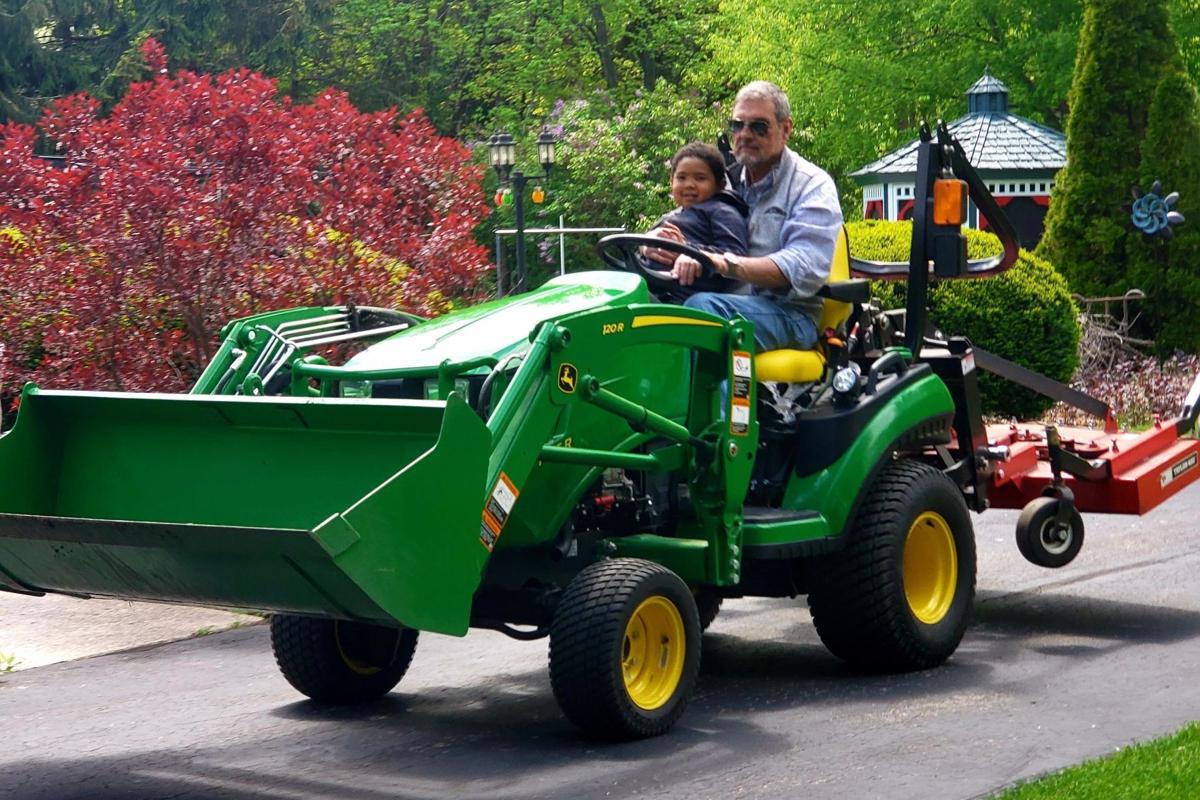 I intend to retire later this year and for one brief moment, my future passed before my eyes.
I found out, in a roundabout way, that the kids were going to ask me to babysit on a Friday. That wouldn't be a problem, except that I work. However, I went to them and asked, "So when were you going to ask me to babysit?" My daughter hemmed and hawed and then gave the excuse that they were still trying to finalize plans.
In all fairness, my son-in-law's aunt passed away in Florida and they were going to fly down there for the funeral. The only problem, they planned to leave me alone with the feral grandson, the same one who points at the door and tells me to "Go!"
We used to be buds until he turned 2, and then something switched. I think he watches too much "Boss Baby," but I digress.
I agreed to babysit, took a vacation day and headed over there early on that Friday morning. Amy took the evening shift and I relieved her so she could go to work. I had some time to relax until the grandsons got up, so I started bingeing on Blacklist while I waited.
Kai was the first one up. I got him some breakfast and had him brush his teeth before getting him ready for school. The other one was still sleeping. Did I ever mention how angelic he looks when he sleeps? He really does.
On this particular morning, I got payback. When Tannerbert finds me asleep, he comes up to me and punches me in the stomach. Now it was my turn to wake him up.
I started "patting" his stomach and said, "Get up, get up!" He looked up, I think he may have whimpered but I avoided the whole "Mama!" thing. I picked him up and took him to the couch. He must have still been tired because he rested his head on my shoulder. So far so good.
I told him that we were going out for breakfast and then we were going to "PaPa's" house to ride the tractor. He kept saying "PaPa, PaPa!" Surprisingly, he let me change his diaper, get him dressed and set up in the car seat. It was a little more hectic getting Kai ready for school, but we got out the door with a minute to spare.
After we dropped Kai at school, Tannerbert and I went to Park Inn for breakfast. This was the first time I had taken him out alone and you know what, he did real good.
Afterwards, we went back home and waited until Kai was done with school. But first Grandpa needed money, so it was off to the bank.
Our next stop was to McDonald's for happy meals and then I took them to my dad's house. Tannerbert fell asleep so I had to wake him but when he saw he had a Happy Meal, he was, well, happy.
After we ate, the kids wanted to go play in the "park." That is what Kai calls the neighbor's backyard. My dad's neighbor put in a nice playset for his grandchildren, and he told my dad that the kids could come over to play. So that is what we did.
PaPa, as the kids call their great-grandfather, seemed to have fun helping them up the slides and pushing them on the swings. Tannerbert has no fear and we had to keep a close eye on him. Did I mention he is the feral grandson? It is exhausting having to keep an eye on him all the time.
Then it was off for the tractor ride. My dad got the tractor out and when we turned our backs, Tannerbert had already climbed up on it and was sitting in the driver's seat. He started to act up when I plucked him off so PaPa could get on but when he realized I was putting him back on, he was all smiles.
PaPa took him through the front yard and then back by the barn before returning to the house. This was Tannerbert's first ride on the tractor and he was grinning from ear to ear.
It was nice spending the afternoon with my dad. It has not always been easy since my mom passed in January and the grandkids like going to PaPa's house. It was fun watching them run around and I am sure it put a smile on his face to see them. And I learned that I could handle both at one time, even if one is the feral grandson and prone to running off.
Like many grandfathers who have gone before me, I survived a day of babysitting, by myself, without Amy's help. And for that reason, I slept well that night.
David Maack is married to Amy. They have two children, Maria (Kiondre) and David II and two grandchildren, Kai and Tannerbert.