RACINE — Dan Johnson of Danny's Meats and Ray Stibeck of Route 20 will host the 10th annual free Thanksgiving Day feast from 10 a.m. to 2 p.m. Thursday, Nov. 28, at Festival Hall, 5 Fifth St.
The buffet dinner will include pot roast as a new entrée along with turkey, ham, mashed potatoes, sweet potatoes, corn, stuffing, gravy, cranberries, rolls, beverages, juice bar and assortment of desserts including traditional pumpkin pie.
Entertainment will include singer Cheryl McCrary, Dan the One Man Band, Liamani Sings, The Suburban Pentecost, Melinda Hadley Vision of Hope, Dance Arts Center, dance teams and special guests. There will also be family activities including children's crafts, face painting, guest speakers and football on the big screen.
In conjunction with this event, Route 20 Cares will conduct a food drive for the Racine County Food Bank. Attendees are encouraged to donate nonperishable food items at the door.
Turkey man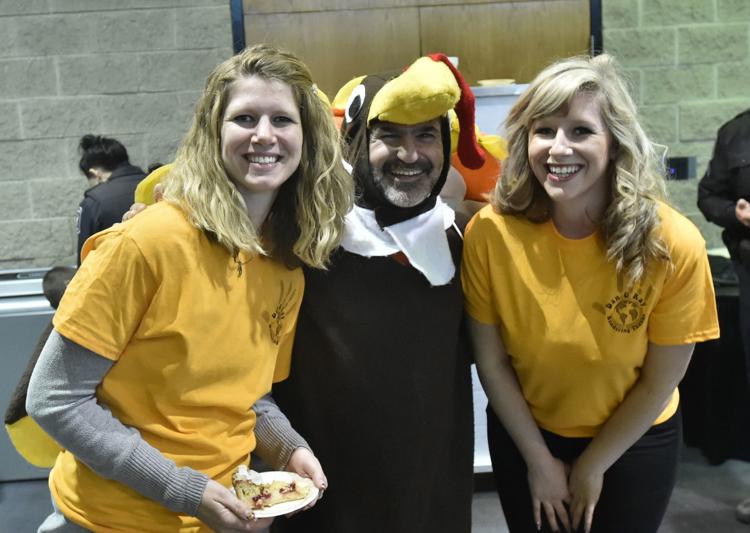 Laughter and lunch
That's one big turkey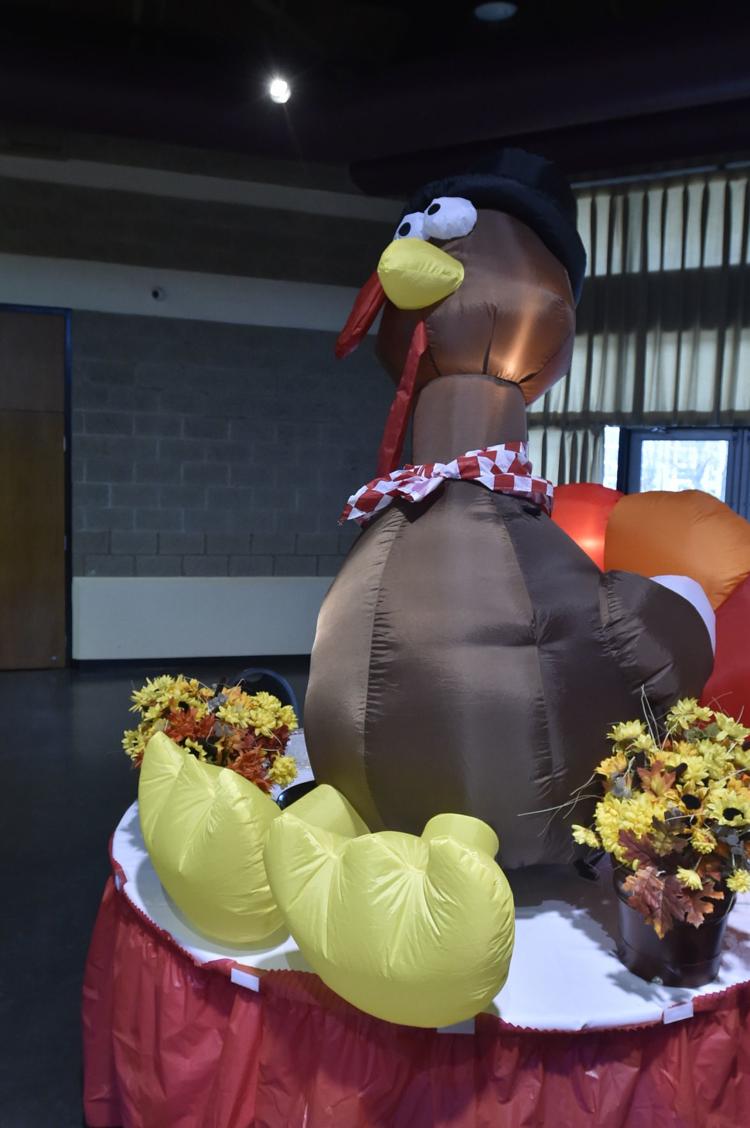 Yum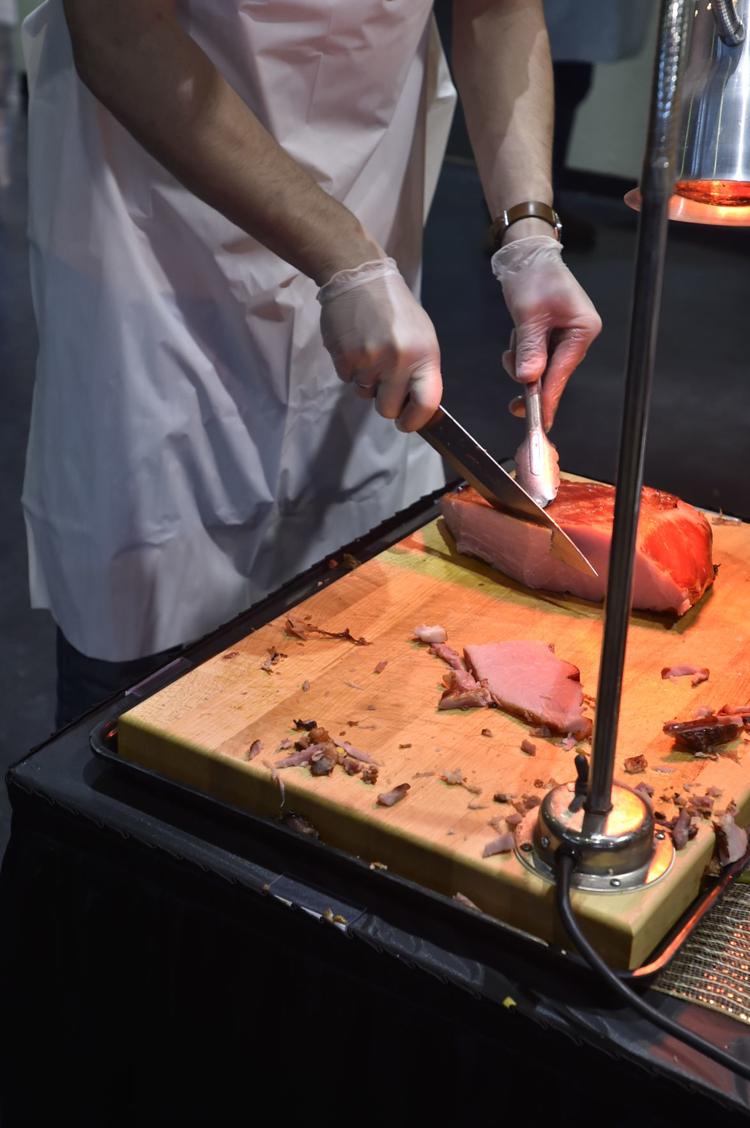 Nine years of community Thanksgiving, and it keeps growing
RACINE — For almost a decade now, the Racine community has come together for a Thanksgiving feast.
The attendance has grown each year, from 800 people nine years ago to more than 2,500 in 2017.
On Thursday at Festival Hall, Johnson's goal was to feed 3,000 people, filling their bellies with turkey, ham, corn, cranberry sauce, mashed potatoes and gravy.
"It's huge," Johnson said.
How to feed thousands
The event began at 10 a.m. and ended at 2 p.m. At 1 p.m., nearly every seat was still filled.
"It's been like this since the doors opened," Johnson said, holding a plate full of food as he took a well-deserved lunch break.
People and businesses — including InSinkErator, Visions General Contracting and Kiernan-Laitinen Heating & Air Conditioning, Inc. — paid at least $50 to sponsor one of the 40-plus tables. Johnson credited contributions and support for allowing the event to stay free.
They fund a lot of food too. More than 500 people cqme through Festival Hall's doors every hour. Across four hours, Johnson said they'll eat more than 125 turkeys, in addition to baked goods and sweets from O&H, Larsen's and Bendtsen's.
Fueling the feast were 300 volunteers, who donated their time so others could eat.
Abe Ouzounian dressed in a turkey costume for the sixth straight year, posing for photographs and entertaining kids.
"I just enjoy making people happy. It's a good time," he said.
Corey Jurkiewicz cut and served slices of ham, he said, in honor of his mother, Michelle Martin, who died on Oct. 20 when a tree fell onto the car in which she was riding. Martin volunteered at Dan and Ray's Rendering Thanks every year, and also was an employee of Danny's Meats & Catering.
Eileen Eickner, a special education teacher at Horlick High School, volunteered for the second straight year with her husband and their four kids.
"I want my kids to be thankful for what they have and to see those who maybe are less fortunate," Eickner said.
Eickner was especially proud of her 13-year-old daughter, Avril Beesley. Last year, Avril helped serve food, but this year she asked to be a face painter for kids.
"(Avril) sought out her gift," Eickner said of her artistic daughter. "She used her skills and talents, which I think is cool.
"It's a real worthy cause for anyone who wants to come down and have a good time," said volunteer Michelle Saemz.
Matt Bertling said he attends every year, alongside friends and family.
When asked why, he had a simple answer: "The food's good."
Thanks Bob!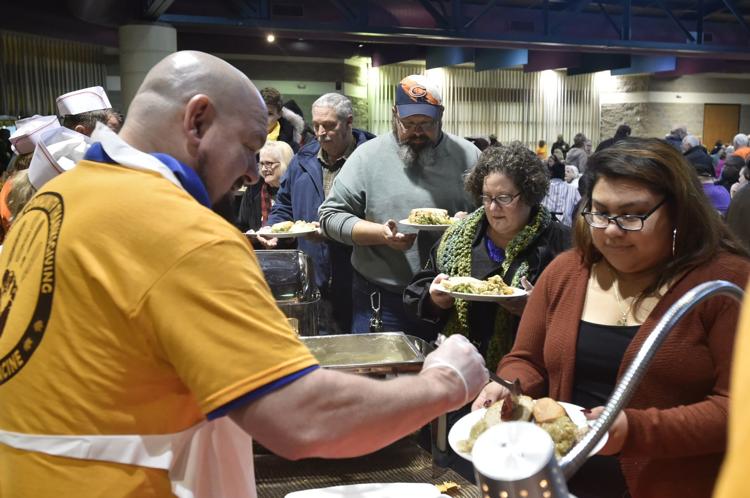 Corey & Bob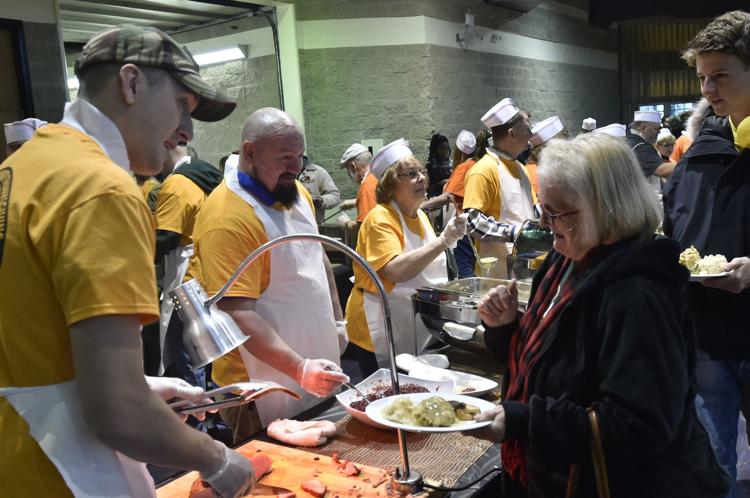 Oh my, pie!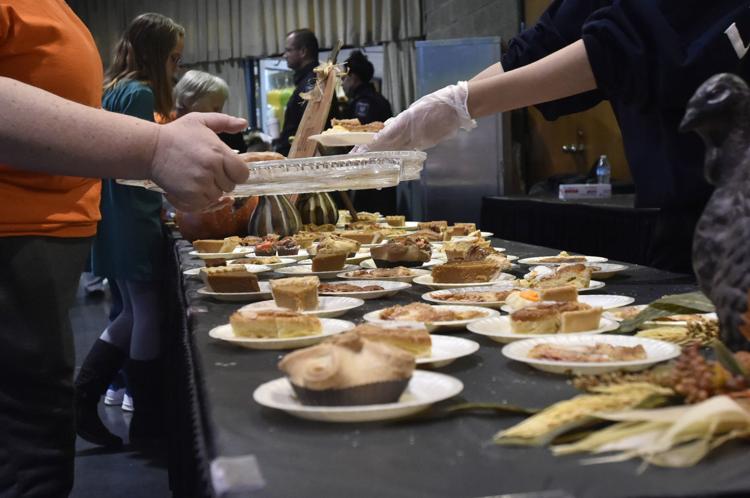 Kids activities
Something pink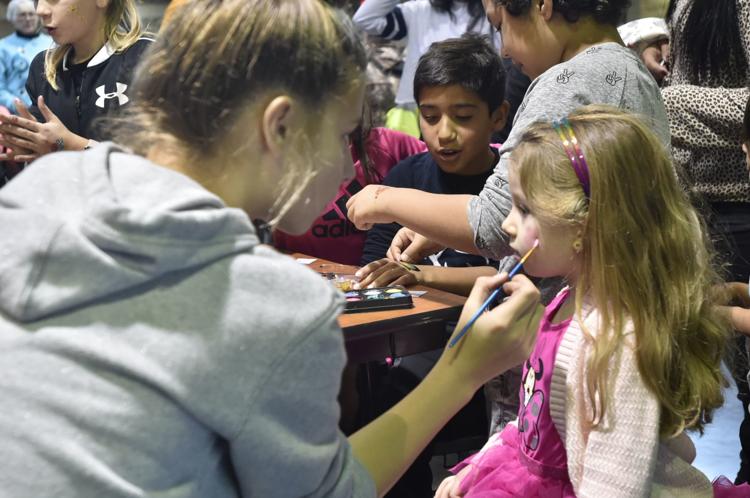 That's a lot of turkey eaters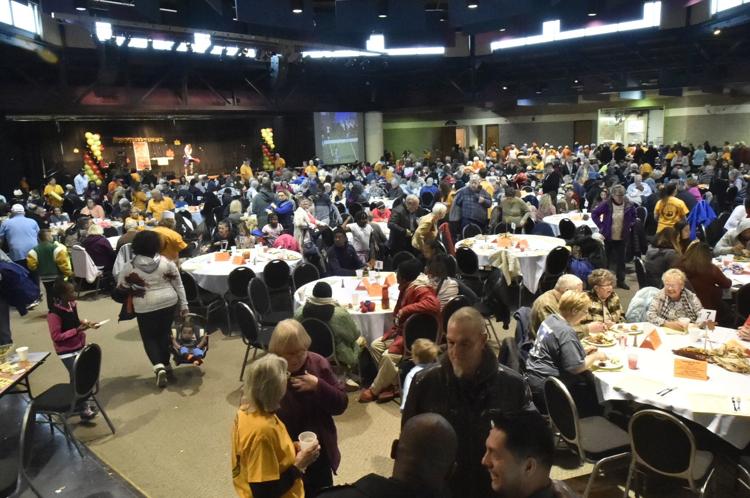 The chief's thanks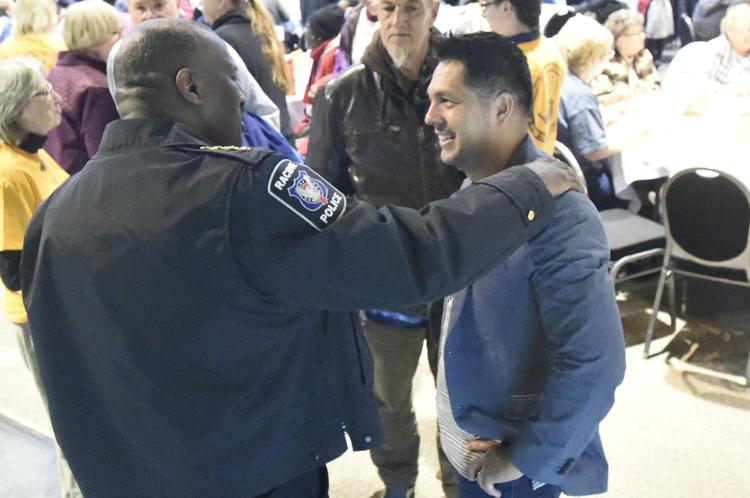 Coffee anyone?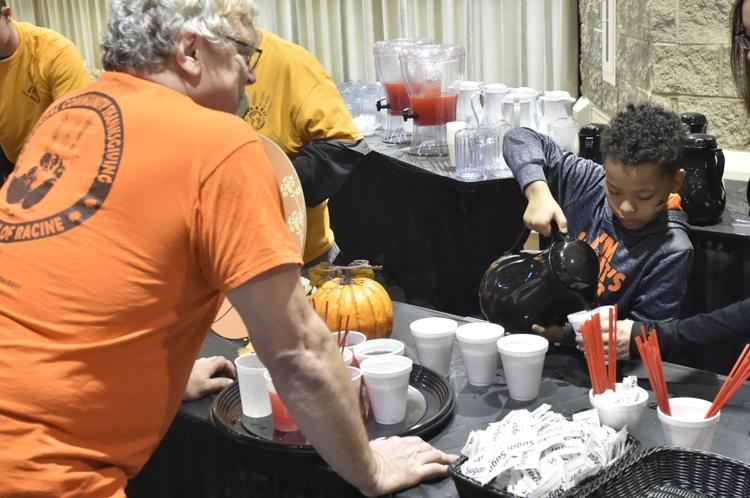 The assembly line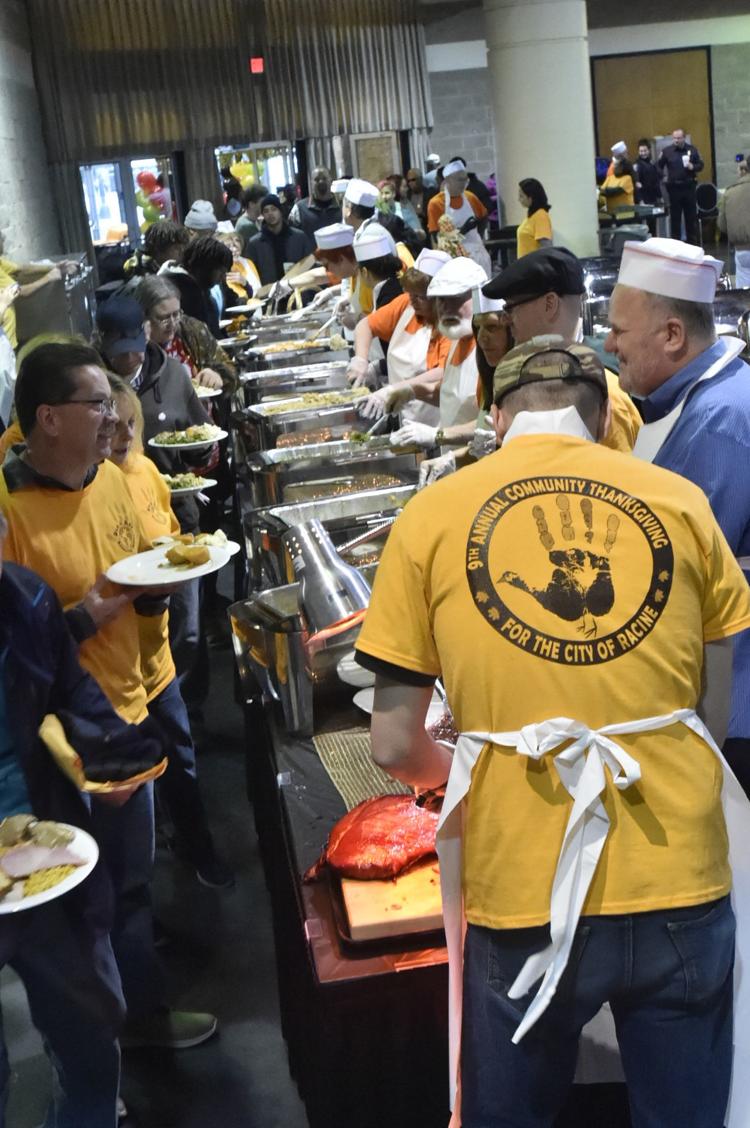 Turkey Day selfies
Partners in marriage and volunteering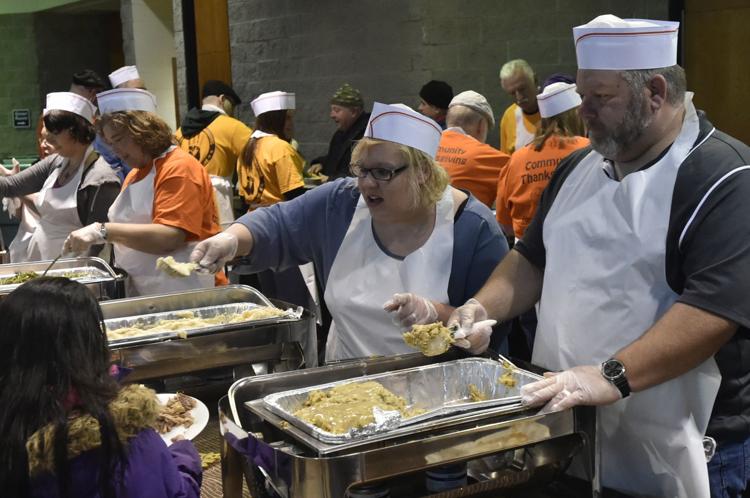 More please!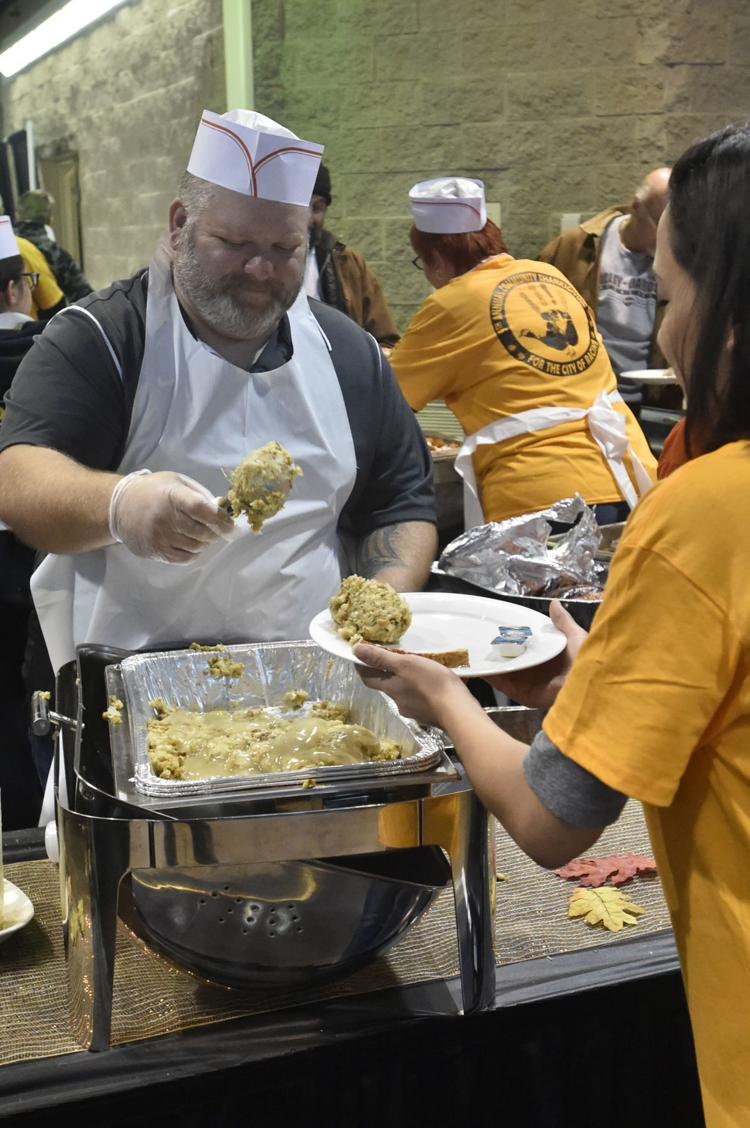 Not just turkey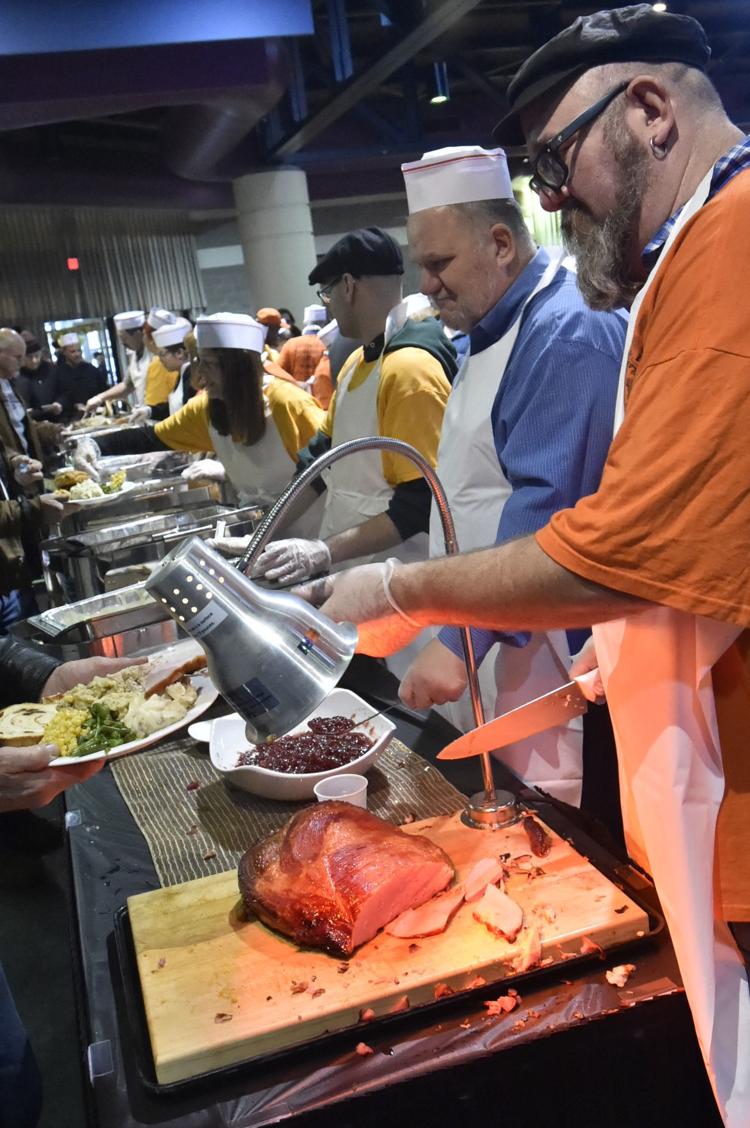 That's a lotta hungry people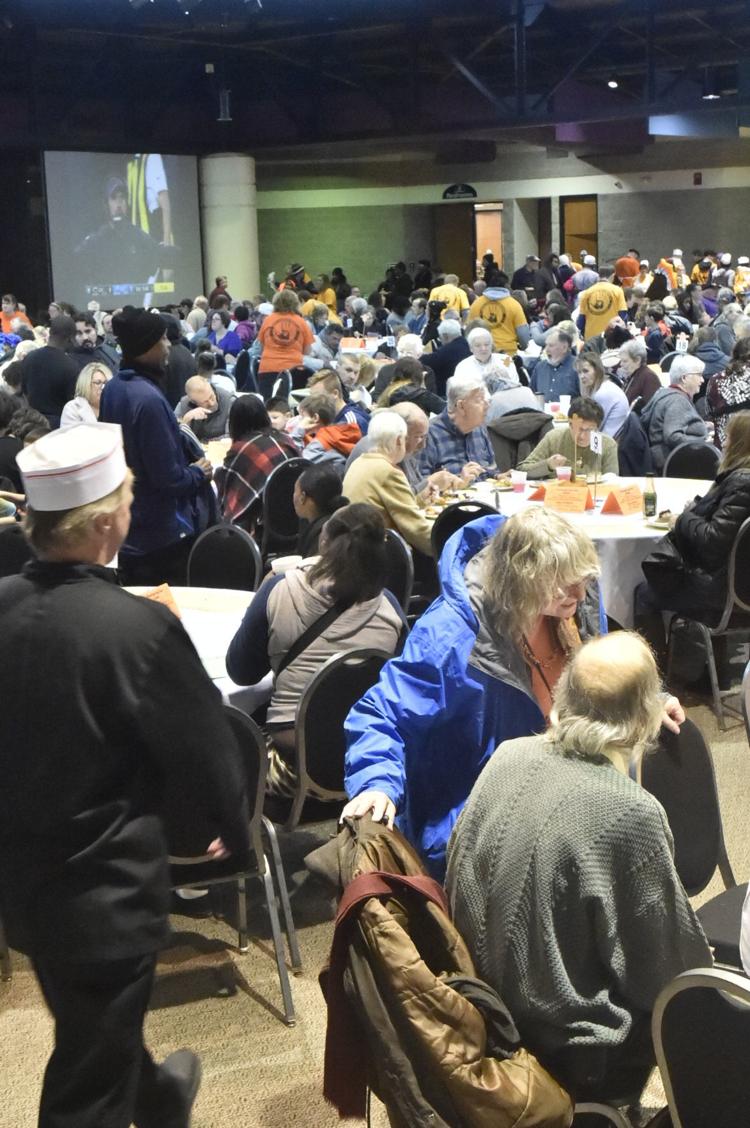 Down the line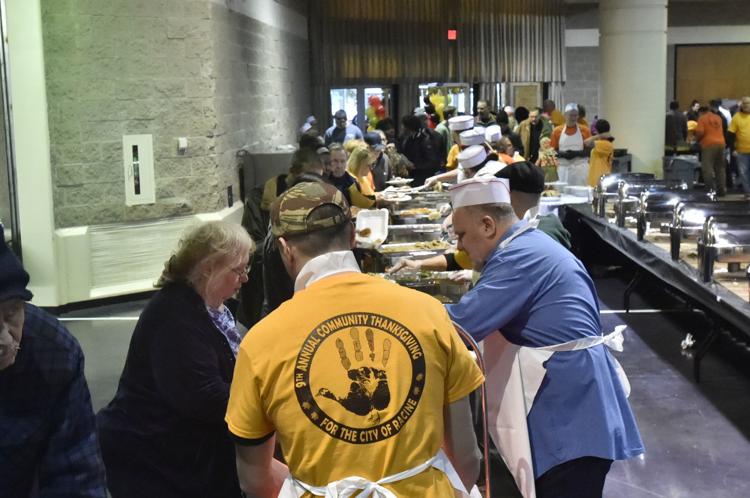 Be the first to know
Get local news delivered to your inbox!