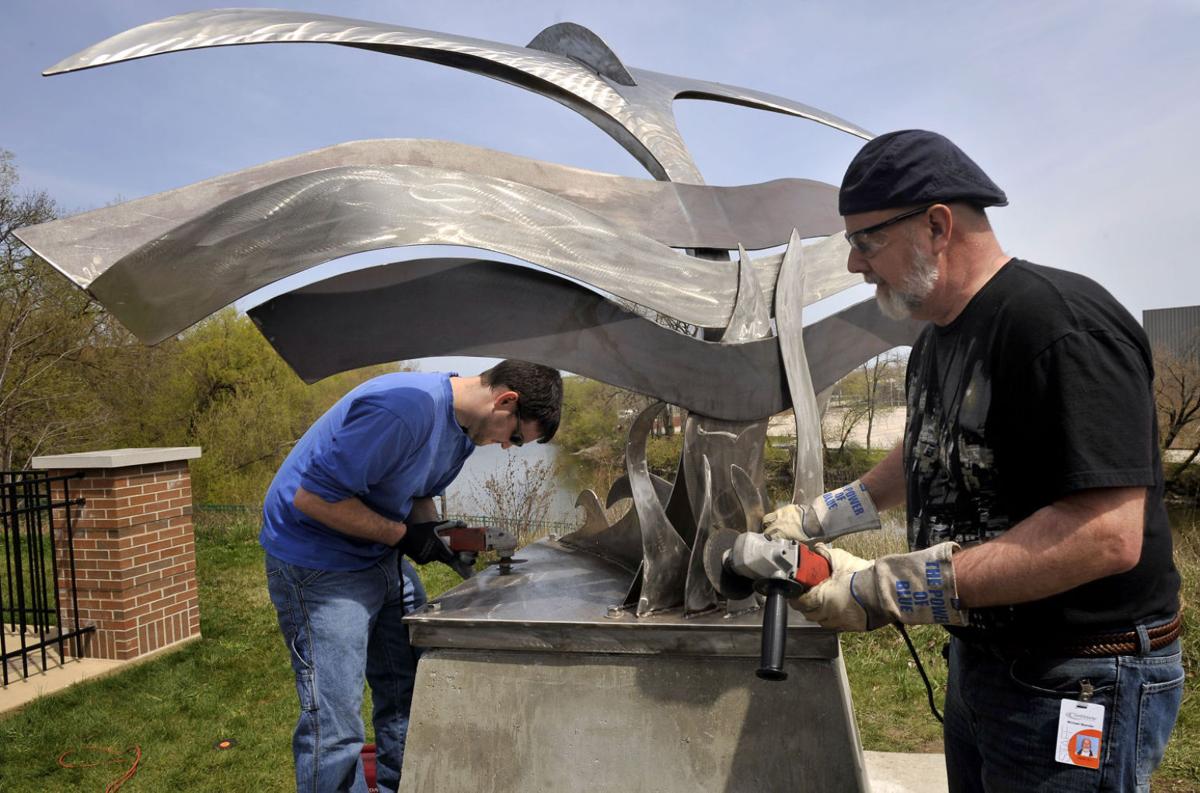 The First Choice Pre-Apprenticeship Training program celebrates 10 years in 2015 offering services to individuals interested in careers in the building trades.
Since 2005, more than 1,500 disadvantaged persons, women, the under-employed and displaced workers showed interest in our training and programming with 616 students enrolled and 482 graduates. A 10th-grade level in reading, math and language on the Test of Adult Basic Education with a high school diploma or equivalency and driver's license are the requirements for enrollment. To date, there have been 416 placements with 200 of those placements in the construction industry.
Of those committed to this career field, there are 25 journey workers in laborer, boilermaker, iron worker crafts with one apprentice in pipefitter, three in electrician apprenticeship, two in iron worker apprenticeship and 25 others in laborer crafts. These individuals who are journey workers are now homeowners while more than 25 are on track to become journey workers in their chosen crafts.
Mission statement
Our mission is to provide individuals the opportunity to achieve personal career goals and independence at a family sustaining wage in the building and construction trades and manufacturing.
Many of our students have achieved this mission. Representative examples are Daniel and Melissa. Daniel faced a number of barriers when he enrolled in first choice: no job, child support collections and a felony record. Upon completion of the training, our team worked with him to secure employment. Now, Daniel is a cement tester with a company that provides steady hours and training opportunities; he recently completed a certificate at the University of Wisconsin-Platteville in highway technologies. Melissa was a single mother with a minimum-wage job when she enrolled in our program. In an attempt to secure a sustainable wage, she came to First Choice to improve her knowledge and skills. Melissa has been an apprentice for three years makes $54,000 and should complete her apprenticeship this year.
Initiative
A workforce initiative with seed money from SC Johnson Giving has made our task seamless, rewarding and exhilarating. SC Johnson Giving invested more than $34,000 of unspent grant dollars from another agency to make our existence possible. We would not be here in 2015 without that foundation's core belief in Racine and of promoting upward mobility for the disadvantaged and others that we continue to serve. The First Choice Program has allowed us to bring along many of the disadvantaged into lower middle class with potential to advance into middle class careers and income. The cost to train each student is $1,100 with a return on investment to Racine community of more than $70,000 yearly.
It takes a team
Ten years has made a difference in the lives of those who are prepared to follow through with our regime of responsibility and accountability to their families and to Racine. These 10 years of service to Racine would not have been possible without the confidence of our volunteer board and staff, past and present. They held our feet to the fire, challenged us in our assumptions, thereby creating what we have today, a responsive training curriculum geared toward the population we serve. Thank you for the support to improve the economic conditions of the disadvantaged. The year 2014 was a very challenging year for our organization but we continue to believe in our purpose and mission of moving the underemployed to family sustaining wage careers and employment. Help us celebrate this 10-year milestone for individuals who have achieved their career goals.