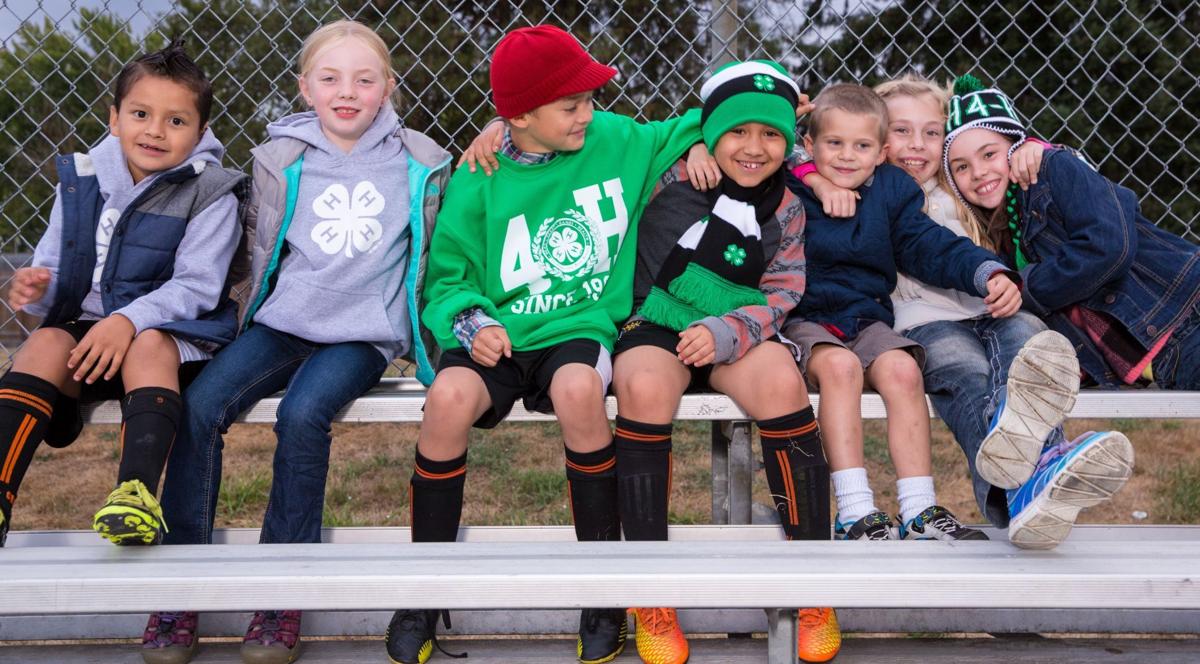 Have you heard of 4-H but aren't sure what it has to offer you? Did you know Racine County 4-H offers more than 100 hands-on learning projects for youth? Youth can get involved in projects such as foods and nutrition, archery, rabbits, woodworking, quilting and so much more. 4-H offers hands-on learning opportunities for youth to gain life skills that assist them in functioning effectively in the present and future. 4-H focuses on developing skills that are healthy and productive for both youth and their communities.
4-H pledge
The 4-H pledge cites, "I pledge my head to clearer thinking, my heart to greater loyalty, my hands to larger service, and my health to better living for my club, my community, my country and my world." 4-H uses a framework based upon the 4-H pledge to organize the delivery of experiences that support the growth and development of youth. 4-H refers to this framework as a Targeting Life Skills Model. The following is a breakdown in relation to the 4-H pledge, which is at the core of this model:
HEAD: Knowledge, reasoning and creativity competencies
Thinking: Using one's mind to form ideas and make decisions; to imagine, to examine carefully in the mind, to consider. Life skills learned: Learning to learn, decision-making, problem-solving, critical thinking and service learning.
Managing: Using resources to accomplish a purpose. Life skills learned: Goal setting, planning/organizing, wise use of resources, keeping records and resiliency.
HEART: Personal/social competencies
Relating: Establishing a mutual or reciprocal connection between two people that is wholesome and meaningful to both. Life skills learned: Communications, cooperation, social skills, conflict resolution and accepting differences.
Caring: Showing understanding, kindness, concern, and affection for others. Life skills learned: Concern for others, empathy, sharing and nurturing relationships
HANDS: Vocational/citizenship competencies
Giving: Providing, supplying, or social responsibility. Life skills learned: Community service/volunteering, leadership and responsible contribution to group.
Working: Accomplishing something or earning pay to support oneself through physical or mental effort. Life skills learned: Marketable/useful skills, teamwork and self-motivation.
HEALTH: Health/physical competencies
Living: Acting or behaving; the manner or style of daily life. Life skills learned: Healthy lifestyle choices, stress management, disease prevention and personal safety.
Being: Living one's life; pursuing one's basic nature; involved in personal development. Life skilled learned: Self-esteem, self-responsibility, character, managing feelings and self-discipline.
Enrollment
Enrollment for the 2020-2021 4-H year is underway. Youth can enroll year-round, however fall is when the new 4-H year and enrollment begins. 4-H is open to all youth ages 5-19 in Racine County including urban and rural areas. There are 13 clubs located throughout Racine County for youth to join. Adults can become volunteers, engage in youth-adult partnerships and have a hand in assisting youth to gain these life skills. To enroll or for more information, go to https://racine.extension.wisc.edu/4-h-youth-development.
Beth Mattson is a Racine County 4-H program educator for the University of Wisconsin-Madison, Extension Racine County.
Be the first to know
Get local news delivered to your inbox!