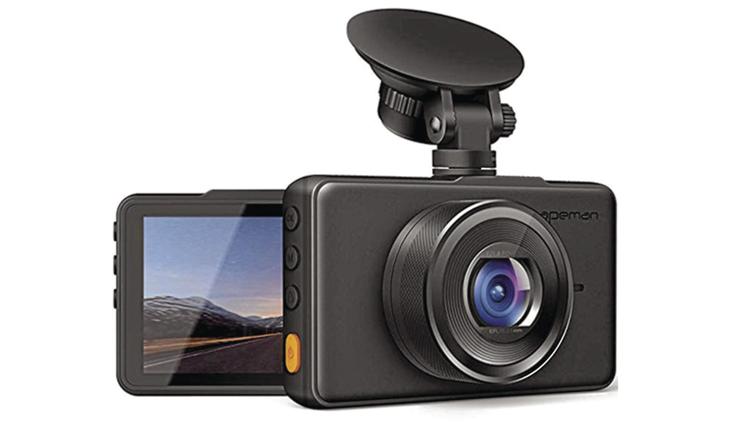 The oddly named Apeman C450 car dashcam covers all the basics and is our pick for best dashcam option under $50. The camera lens records 1080p video footage (which makes for good video quality if you need to capture someone's license plate) and audio in a continuous loop recording on a 32GB micro SD card, which you supply. The dash camera's ultrawide-angle lens gives a great viewing angle and detects and saves footage of car collisions automatically. It uses that same motion-detection sensor recording tech when the car is parked to detect if someone backs into or tampers with your vehicle, and will start recording footage of that event as well.
The 3-inch LCD on the back is used for aiming the camera's field of view, reviewing camera footage and navigating the fairly simple menus with buttons around the edge. This wide-angle lens camera can be easily mounted on your car windshield with its suction cup. Don't expect an HD video quality interface on the camera at this price, but you'll hardly use the menus after initial setup, and you'll have video evidence of anything that happens on the road. ($44.99)
Be the first to know
Get local news delivered to your inbox!