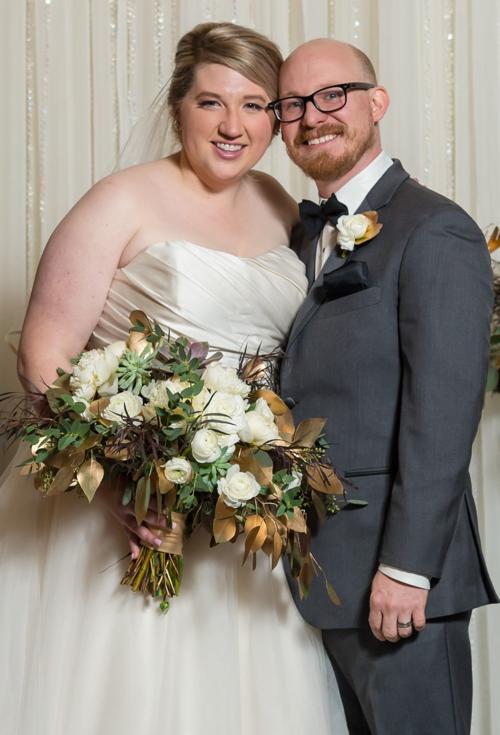 Tess Claussen and James Kerkman were united in marriage on Jan. 13, at The Pritzlaff Historic Building, Milwaukee. Carrie Alani officiated the 4:30 p.m. ceremony.
The bride's parents are Eileen Grace of Port Washington, and Ed Claussen of Pompano Beach, Fla. Grandmother of the bride is Adrienne Stuart of Georgia.
You have free articles remaining.
Parents of the groom are Ann Kerkman of Antioch, Ill. (formerly of Union Grove), and Michael Kerkman of Racine. Grandmother of the groom is Margaret Hobbick of Burlington.
Maid of honor was Kendal Charnota, sister of the bride. Bridesmaids were Alexis Aschauer (groom's sister), Katy Enrique, Xiomara Moreno and Allison Malewig. Flower girl was Lydia Aschauer, niece of the groom.
Best man was Mike Oravec, friend of the groom. Groomsmen were Kevin Shaw, Jeremy Wuerch, Gerson Duran and Eric Claussen (bride's brother).
The couple live in Kenosha. Tess, 26, is a communications manager at Six Flags Great America. James, 30, is in operations management at Southwest Airlines.