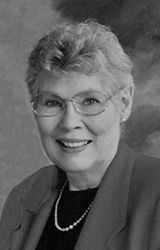 December 1, 1928 – July 3, 2019
RACINE – Lyla Marie (nee: Springer) Kramer, age 90, passed away peacefully at Ascension All Saints Hospital on Wednesday evening, July 3, 2019.
Funeral services will be held on Wednesday, July 10, 2019 at 12:00 noon in Draeger-Langendorf Funeral Home with Rev. Allison Johnson officiating. Interment will take place in West Lawn Memorial Park. A memorial luncheon will follow. Visitation will be in the funeral home on Wednesday from 10:00 am – 12:00 noon. Memorials to Habitat for Humanity have been suggested.
You have free articles remaining.
DRAEGER-LANGENDORF FUNERAL HOME & CREMATORY