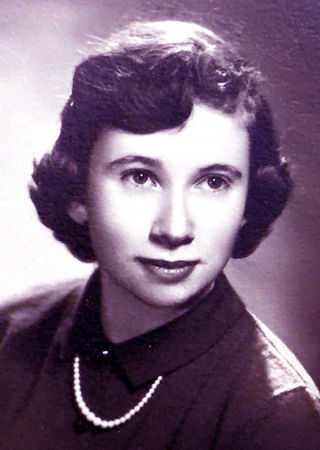 February 27, 1934—July 19, 2021
BURLINGTON—Joan Margaret Henningfield was a retired registered nurse, loving wife and mother of nine children, dedicated farmer's wife, grandmother and great-grandmother and lifelong resident of Burlington. She died peacefully at home on July 19, 2021, at the age of 87.
She was born in Burlington on February 27, 1934, to the late George and Maud (O'Connor) Cook. She attended St. Mary's Grade School and St. Mary's High School. She pursued her registered nursing degree at St. Agnes in Fond du Lac, Wisconsin, and graduated in 1955. Post-graduation, she worked at St. Agnes Orthopedic Department.
On May 25, 1957, she married Francis "Frank" G. Henningfield at St. Mary's Catholic Church, Burlington. In 1960, they moved from Burlington to their Town of Dover farm. They were married for 44 years until his passing in 2001.
Joan spent most of her life in the Burlington area and was employed by Burlington Memorial Hospital as an RN from 1980 until 1999 when she retired.
When she wasn't caring for patients, she was busy raising her nine children, helping her husband on the farm and with his bus company. Joan enjoyed her tulips, sewing potholders, making home-cooked meals, baking, the holidays and spending time with her special pup companion, Molly.
She is survived by her children: Bill (Mary), Burlington; Tom, Strafford, MO; Mary, Verona; David (Geri), Burlington; Jane (Jeffrey) Harm, Burlington; John (Diane), Muskego; Julie (Jeff Miller), Boulder Junction; Joe (Denise), Cross Plains; and Steven (Ali), Burlington.
Further survived by grandchildren: Meg (Mike) Potterton, Aaron (Katalin) Henningfield; Gracelyn, Olivia, Emma and Sarah Henningfield; Morgan Harm; John Jr., Jordan and Jack Henningfield; Lauren and Taylor Henningfield; and great-grandchildren Madalyn and Hudson Potterton.
She was preceded in death by four infant sons; her husband, Francis; and her brothers and sisters, Donald, Dorothy, Mary, and Harold.
Joan will be fondly remembered for her baked goods, her sense of humor, good-natured spirit, her faith and extraordinary work ethic, having raised calves on the farm until she was 80.
A special thanks to Aurora at Home Hospice Care for their care and compassion and to the Very Reverend James T. Volkert of St. Mary's Parish.
In lieu of flowers, donations can be made to Aurora at Home Hospice Care or Catholic Central High School in Burlington.
A Mass of Christian Burial will be held on Monday, July 26, 2021 at 11:00 AM at St. Mary Catholic Church. Other relatives and friends may meet with the family Sunday, July 25, 2021 from 3:00 PM until 5:00 PM at Schuette-Daniels Funeral Home. Burial will follow mass at St. Mary Catholic Cemetery in Burlington.
Schuette-Daniels Funeral Home