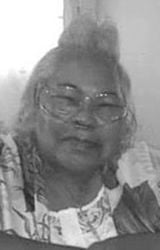 September 30, 1943 — November 17, 2019
Gertrude Lee Gordon, age 76, passed away on Sunday, November 17, 2019. A Celebration of her Life will be held on Saturday, November 30, 2019, 12:00pm at Searching Together Baptist Church, 825 21st Street., Racine. Visitation will be at the Church from 11:00 a.m. until the time of service.
You have free articles remaining.
DRAEGER-LANGENDORF FUNERAL HOME AND CREMATORY
4600 County Line Road, Mount Pleasant, WI 53403