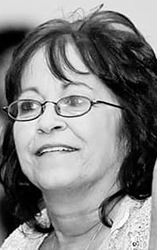 December 31 , 1957- July 6, 2019
RACINE – Ennette M. Cotter, 61, passed away at her residence on Saturday, July 6, 2019.
A celebration of Ennette's life will be held on Friday, July 12, 2019, 6:00pm, at Draeger-Langendorf Funeral Home and Crematory, 4600 County Line Road. Visitation will be from 4:00pm until the time of the service. Private entombment will take place at Mount Olivet Cemetery in Milwaukee. Please see the funeral home website for the full obituary.
You have free articles remaining.
Draeger-Langendorf Funeral Home and Crematory
4600 County Line Road, Mount Pleasant, WI 53403