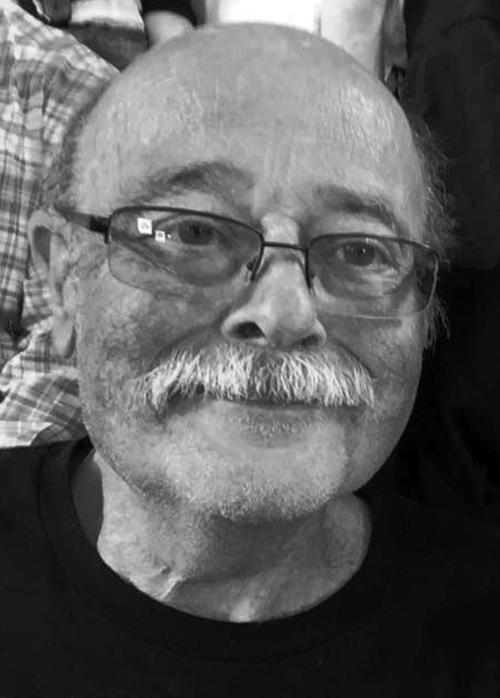 April 25, 1953—April 27, 2021
KANSAS CITY, Missouri—Donald Lewis Running, age 68, passed away April 27, 2021 in Kansas City, MO. At the time of his passing, Don was surrounded by his first love, his family. His wife of 45 years, Karen (nee: Haag); son, Joshua and daughter, Erin were holding his hand as the Good Lord called his name.
Don was born in Racine, WI to Gene and Marceline Running (nee: Lui) in 1953. He graduated in 1971 from William Horlick High School and worked for 34 years at J.I. Case before he retired at the age of 59.
While he enjoyed his time building tractors professionally, it was his second love that was his life's passion—Music. Don's love of music was identified early in his life, when his mother nicknamed him "Mr. Tap Toes". This passion grew over the years, singing in rock-and-roll bands into his 40's. Following his singing career, Don started Power Audio and ran concerts, festivals and events all over the mid-west until his retirement. If you spent any time at Racine Festival Park from the 1990's – 2010's, you likely would have seen Don at the Front of House mixing that night's headline act. Don shared his passion with his family and friends and was always willing to lend equipment or time for benefit events.
Don will be sorely missed by his many family and friends. In addition to his wife, son, and daughter, he is survived by his brother, Tim, his daughter-in-law, Amanda Running (nee Kohn) and two grandsons: Porter Lewis, three, and Sullivan George, five months, who brought such a smile to his face. He was preceded in death by his parents; sister, Theresa; and brother, Dennis.
Don was a loving husband; father; grandfather; and friend; an honest and generous person and a man of rhythm. In remembrance of his life and passion, the family asks that memorial tributes be made to the Save The Music Foundation (https:/www.savethemusic.org/) so that Don's passion can be shared through music education with children who may not otherwise have the opportunity.
A Celebration of Life is planned for August 7, 2021, in his hometown of Racine, WI. Additional details will be shared in the next month.
If you listen closely, you can hear the title track from Boston's first album – "More Than a Feeling" playing "just above" the permissible decibel limit from above. That's just the way he would have wanted it.