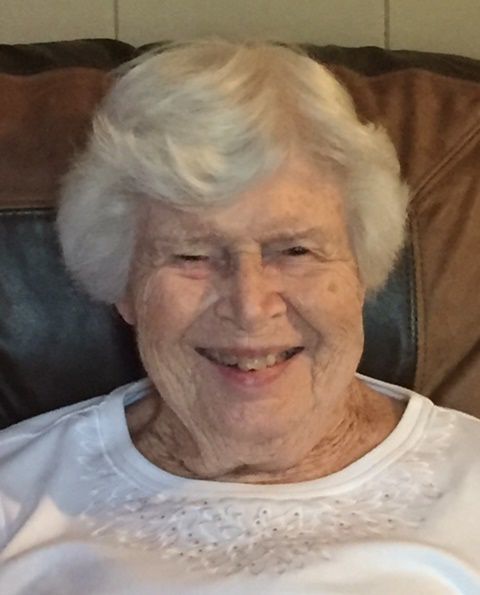 Mrs. Patricia Terry of Racine will celebrate her 90th birthday during a family picnic celebration in addition to an intimate, immediate family dinner.
The former Patricia Smith was born July 2, 1928, in Racine.
She was married to George Terry on Sept. 27, 1947, in St. John's Catholic Church in Paris, Wis. The couple celebrated their 70th wedding anniversary this past September.
You have free articles remaining.
Mrs. Terry, a homemaker, is an avid gardener, especially her beautiful perennial gardens. She is an accomplished knitter, making afghans for all family members, sweaters for her husband, countless baby sweaters and many teddy bears for the family children to love.
Mrs. Terry volunteered as a Girl Scout leader for many years. She enjoyed travel around the country and especially enjoyed her snowbird days in Arizona. Mrs. Terry is well-known in her family for her pie baking skills as evidenced by her husband always declaring it was time to make a pie as he finished the last piece of the current pie. She also loved reading, golf, and playing card games such as bridge and sheepshead.
Mrs. Terry is a member of St. Sebastian and St. Paul the Apostle Catholic churches.
She and her husband had five children: Linda Ledbetter of Twin Falls, Idaho; Sandy (Keith) Radke of Racine; Cathy Fisher of Kuna, Idaho; the late Richard Terry, and the late Robert Terry. Mrs. Terry has four grandchildren, five great-grandchildren, and two great-great-grandchildren with another on the way.